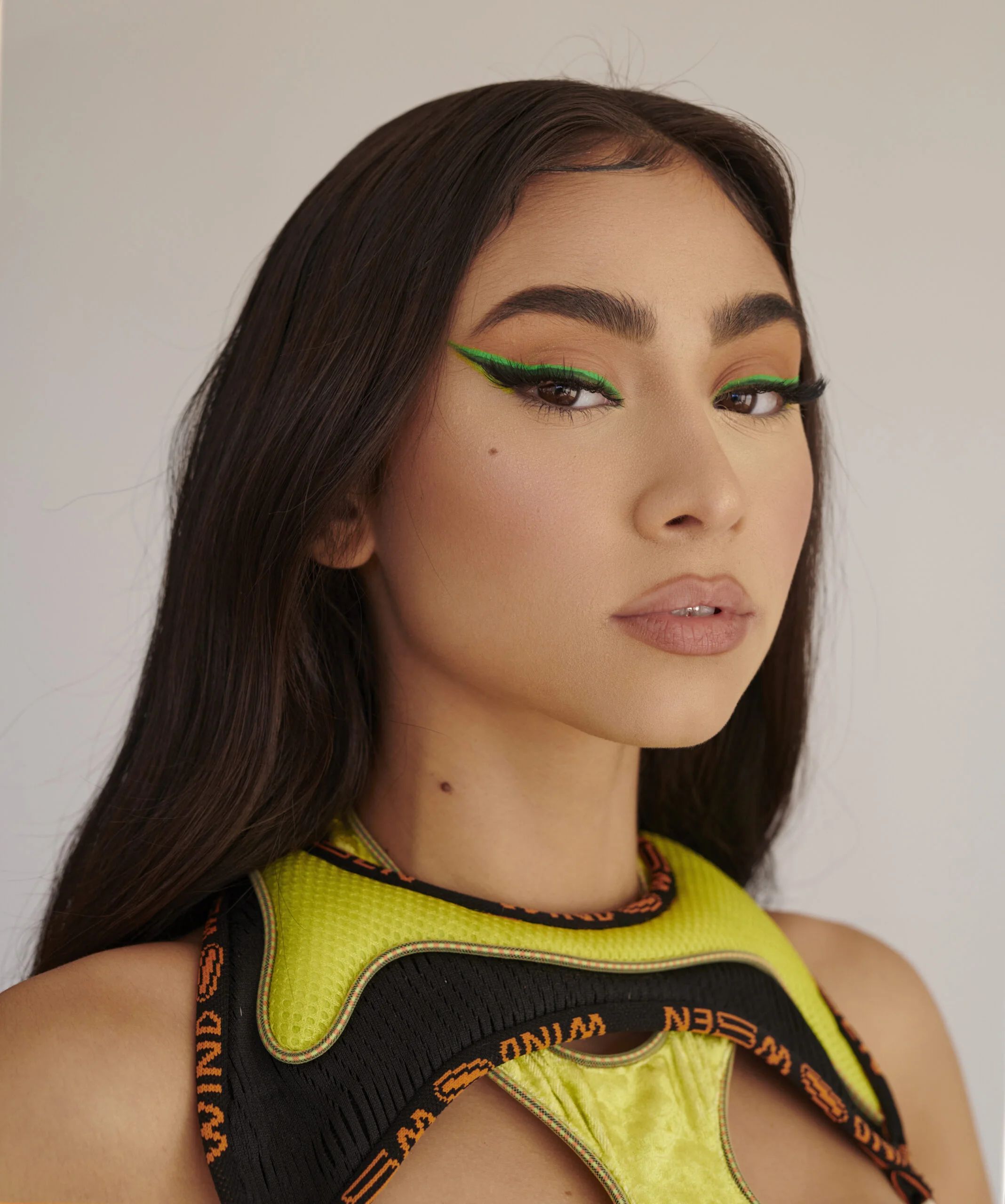 Paloma Mami
Paloma Mami broke into the industry with her genre-bending debut album, 
Sueños De Dali
 earlier this year, now the Chilean songstress is collaborating with Ricky Martin on her newest song 
QUÉ RICO FUERA
.
Only three years ago, New York-born Paloma Mami independently released her first single. The track Not Steady was a Spanglish viral sensation. Its massive digital footprint caught Sony Latin's attention and Paloma soon became the first Chilean artist to sign with the label. Since then, she has accrued more than 1 billion global streams, garnered nearly 2 million YouTube subscribers, and has released various multi-Platinum, Platinum, and Gold singles that have captured the attention of some of music's biggest names, including her newest collaborator: Ricky Martin. In a match made in Latin heaven, the duo's new single combines pop, Afro-Latin, and urban styles to create a sound for which the Grammy award winner is known and on which Mami shines. 
1883 spoke with Paloma about her roots, her artistic style, and the Ricky Martin duet.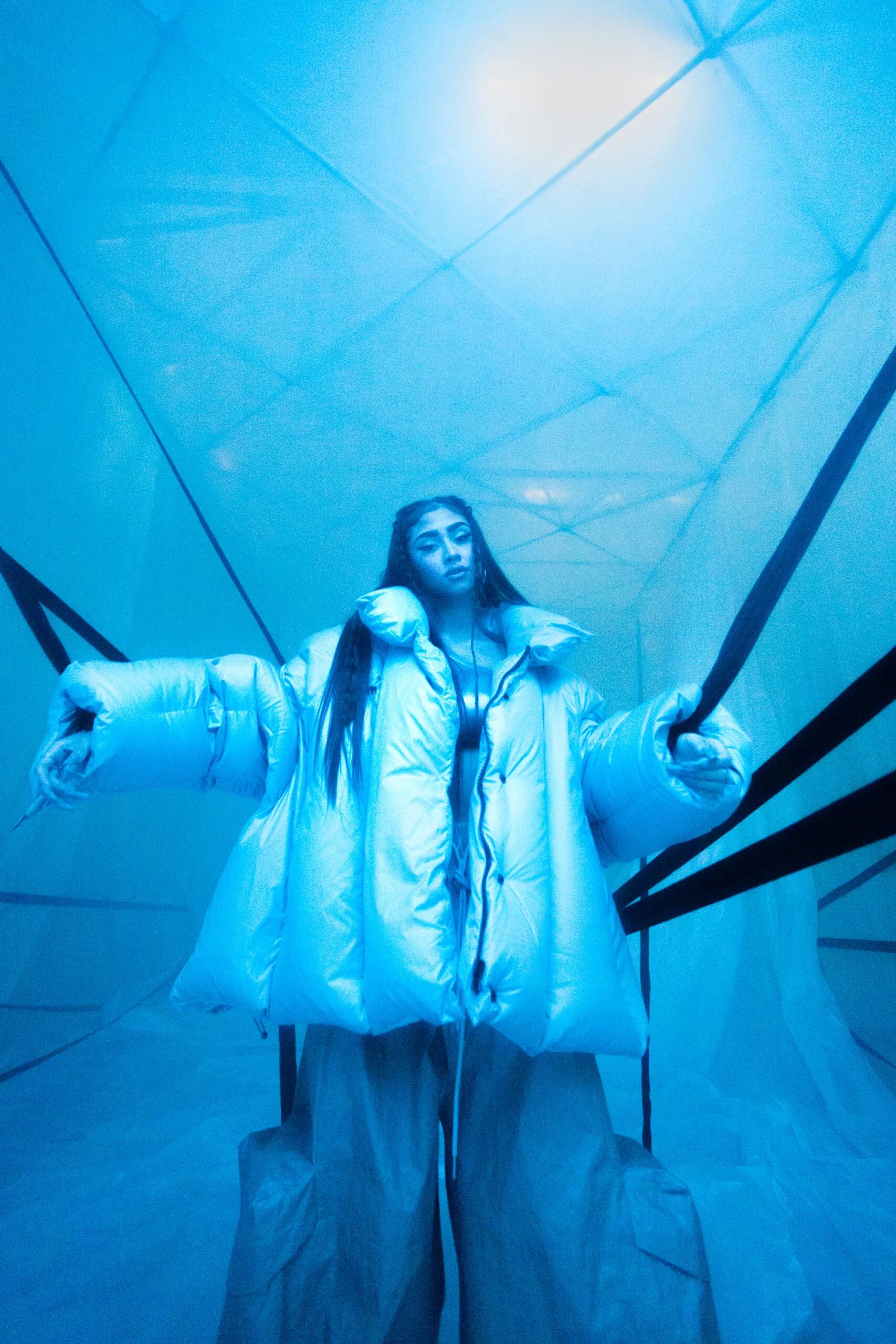 I wanted to start by asking, how does it feel to be the first Chilean artist to sign with Sony Latin?
I had no idea when I signed I was the first Chilean artist to sign to Sony Latin! I felt so honored that I could help in expanding the music scene in Chile. It was honestly so incredible. I'm so thankful and blessed.
I've spoken with a few other international artists, for you, why is the Chilean music scene so special? 
I think it's because it's so different, every single artist from Chile that's blown up right now, they are all literally of their own entire vein. The Latin industry right now, they're doing their own style and you know they're making it that way. I think that's amazing.
You were also the only female Latin artist to be named to Billboards 21 Under 21 list. You've achieved some pretty incredible things for someone so young. Knowing what you know now, what would you say to your younger self? 
Wow I would say so many things, honestly I would just say flow with everything and just trust yourself more than anything. I believe in destiny, I'm a big believer in everything that happens is for a reason and I feel like when I was younger I definitely had a lot of worries about whether I would make it or not or whether what I was doing would work. If I was going to have to go to college, I had so many worries when I was younger, I would just tell myself that – don't worry about anything. It's all going to happen in God's timing. I still have to tell myself that now from time to time.
Your music is a very distinct fusion of Latin and R&B. How did you come up with your sound? 
I've always done music based on what I like and feel.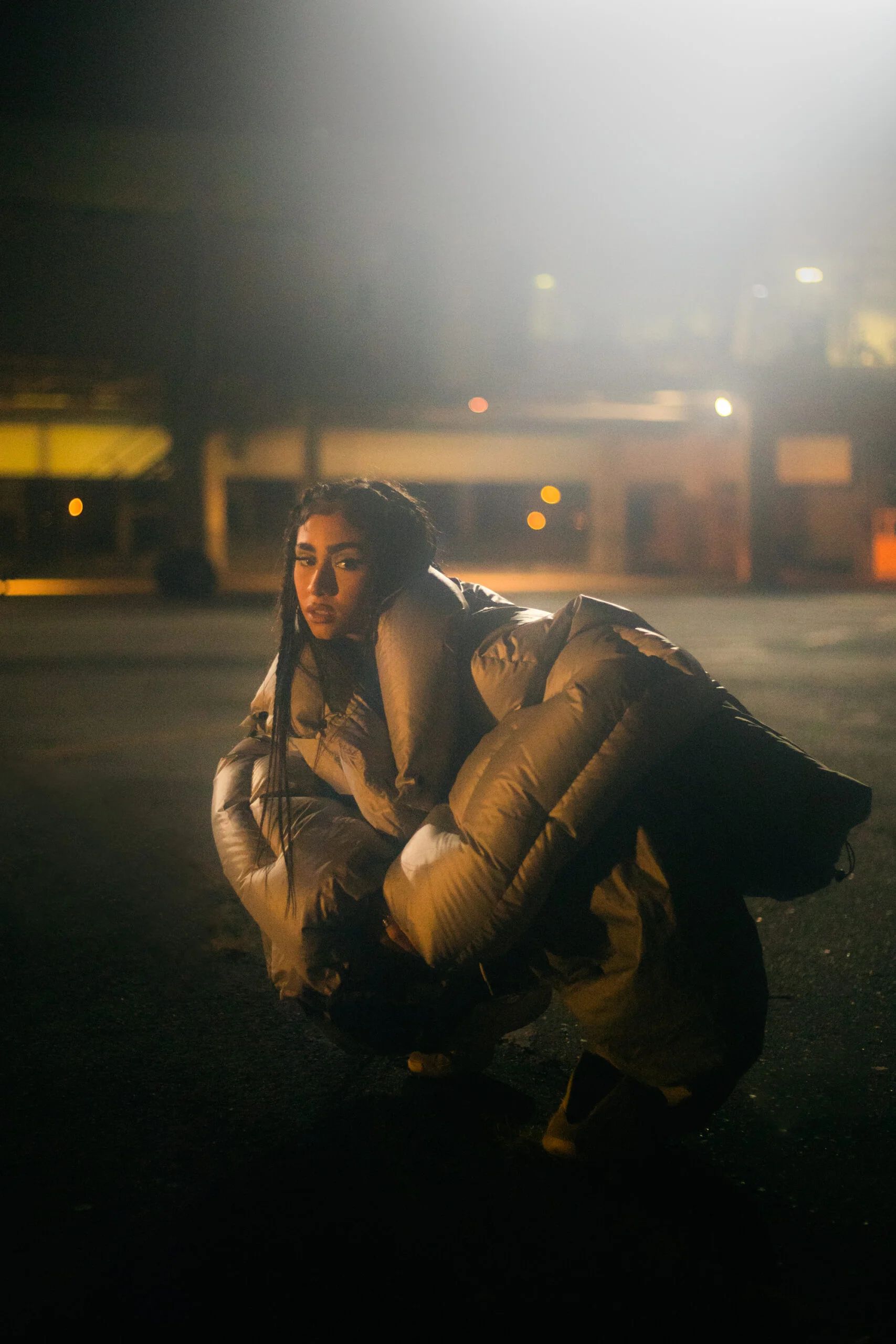 Going back to your genre and the combination of Spanish and English in your music – did you know there was a gap in the industry for this or was it just something that happened? 
Oh of course I saw this as a huge opportunity because I had never heard music like that, and I had never heard R&B music like that sung in Spanish and for I was like wow R&B is so sexy and for me the Spanish language is sexy as well so imagine that mix it would be incredible. I feel like that's what was missing for people and for me especially. I just love it, I wanted to do it for myself because I want to listen to that type of music. There's no one else doing this right now and I felt like I could be one of the first, it's crazy that I'm one of the first people to make Spanglish super pop!
Did you feel like there was a gap in the industry or were you just combining genres you enjoyed?
I don't see my music as being set in one genre so it allows me to create freely. I wanted to be that artist fans can really relate to. For me, my music is like my own diary. I've explored different sides and genres that I've never done before that I really liked.
What other styles of music do you see yourself being drawn towards?
Oh there are so many different artists I see myself drawn to whether it's producers , I love Frank Ocean, I love Kanye, I love Pharell, I love Rihanna of course. I'm super into Chloe and Hayley right now, they're amazing. There are so many amazing talented artists. Kanye is a huge inspiration because he's always so ahead of his time, like always, he's like 5 years ahead and everybody always thinks he's so weird, he's such a legend.
Recently you released your debut album. How did the recording process differ from recording songs like Not Steady, which you self-produced?
I think this album really helped me define more my sound. Some songs I had for some time while others were recorded with Grammy award-winning producers. I learned from every session and took it all in.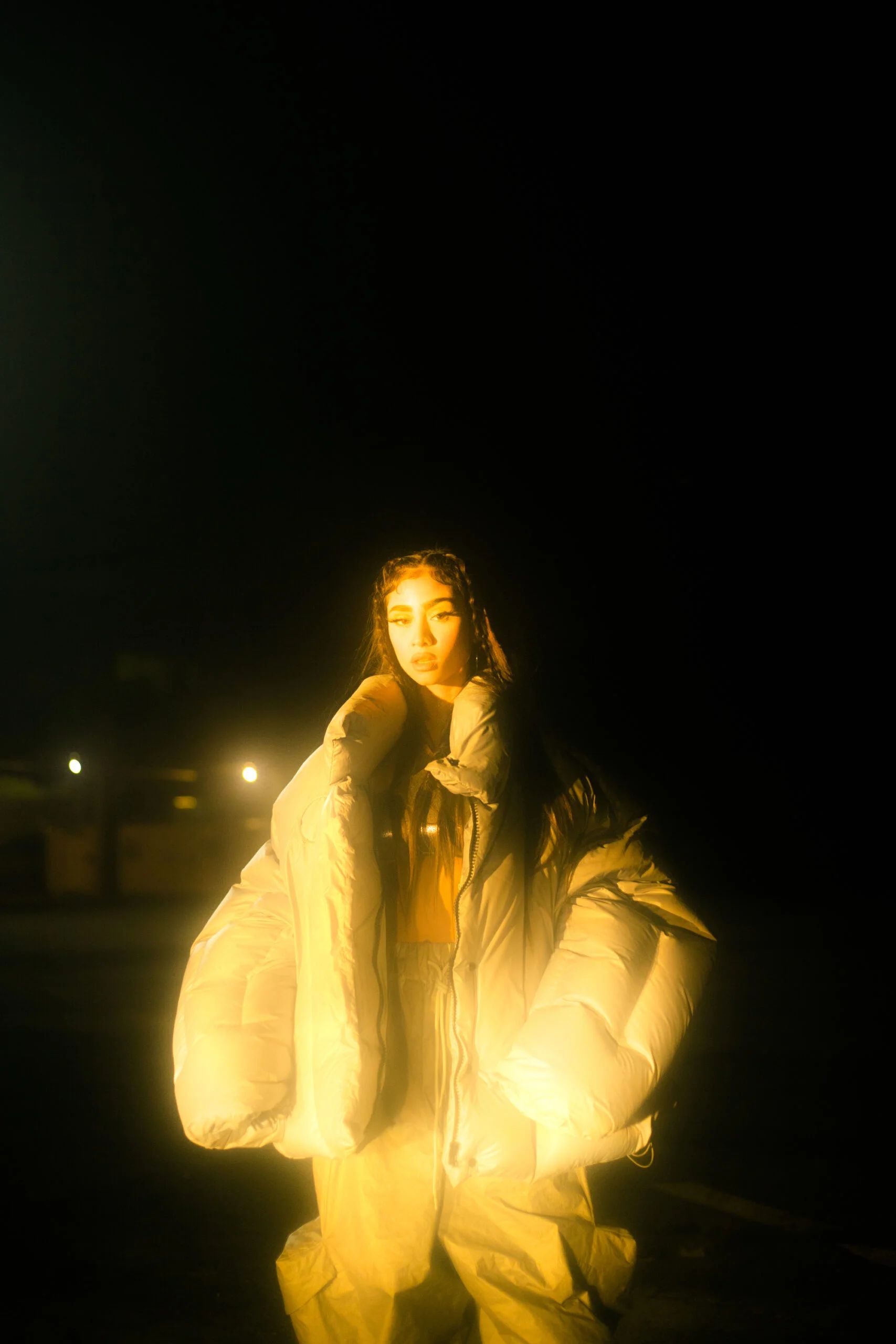 Most recently you released a song with Ricky Martin, how was it working with him? 
Oh my gosh, it was incredible. Ricky Martin is just such a sweet guy and such a humble man. I was so blessed, I don't even know why he looked at me, I'm just so grateful for it. I really appreciated the fact that I'm not at the level that a lot of other female artists are at and I feel like I appreciated it so much that he looked past all the hype and stuff and just cared about the music and just really loved my sound and how authentic I am. I love that he took a chance on me, I'm so grateful for that.
Earlier this year you collaborated on a capsule collection with Bershka. Is fashion something you're quite interested in? How would you define your style? 
Yes, I love fashion, my style? More than anything I think I like being comfortable, I think I have a good mix between the masculine and feminine side, I've always been very in tune with both sides and I feel like that comes across. I feel like fashion has always been part of me, just because I've always been an art lover in general, whether it's painting or fashion or sculptures I love everything so I'm going to continue to be involved in that.
What do you hope to accomplish in your career?
When I was little and people used to ask me what do you want to be when you're older. I would always just say that I want to be happy and with my music I would just say that I want to be able to make other people happy and give people light with music. For me music has been an escape for when I'm sad, when I'm lonely and I want to be able to give that to people. I feel like since the beginning of my career I've been able to speak to my fans and they've been able to tell me that I have done that for them – that alone is a huge accomplishment for me and I'm so happy with that. The more light that I can spread in this world the better.  
What do you hope to accomplish next in your career?  
To finally go on tour! I had just started when the pandemic hit so I can't wait to hit the stage again and see all my fans around the world! The energy is going to be crazy! 
Qué Rico Fuera is out now, follow Paloma via @palomamami
Interview Sydney Bolan
[embedyt] https://www.youtube.com/watch?v=7UigkvOlpKs[/embedyt]