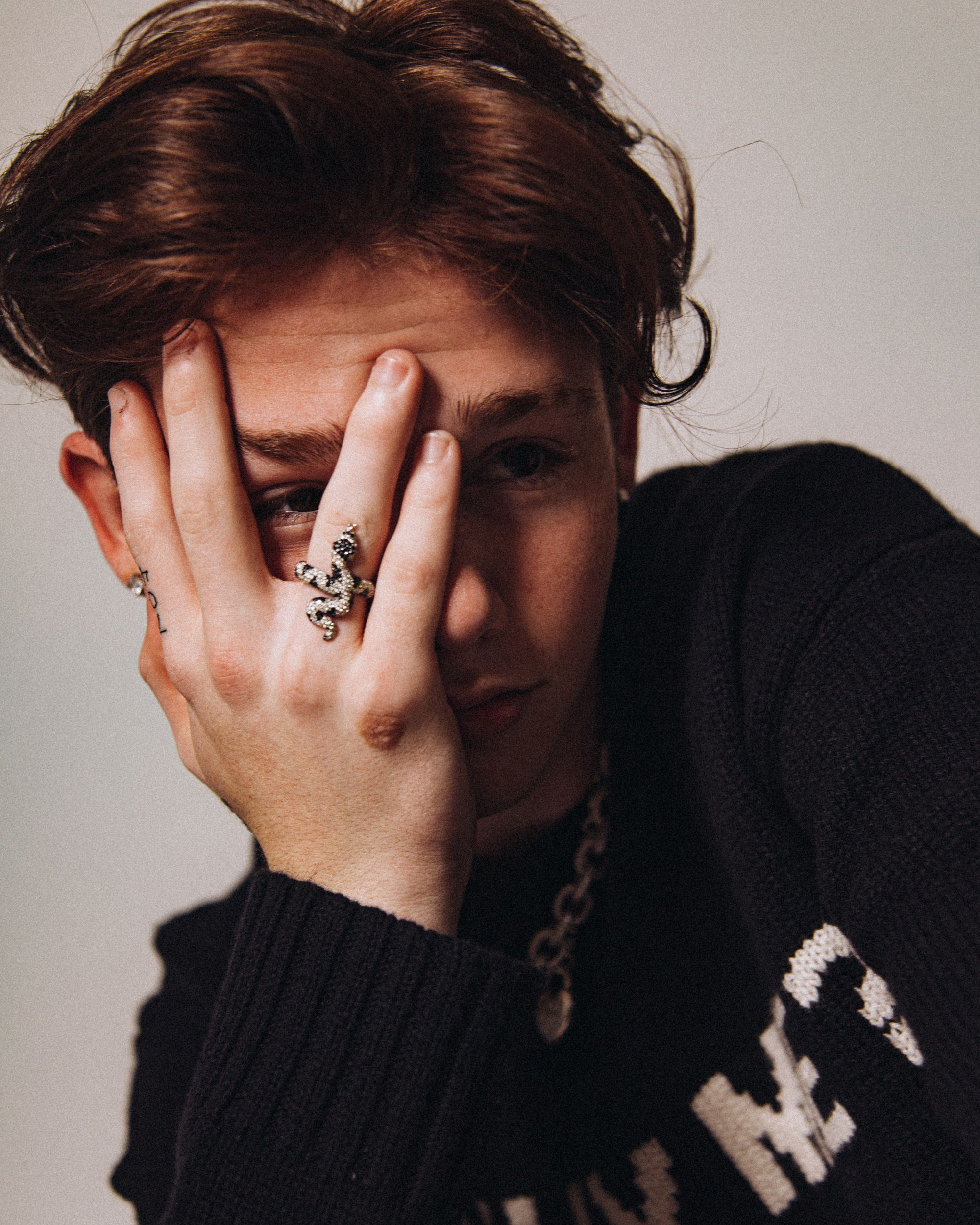 Payton Moormeier
To call singer Payton Moormeier anything but captivating would be an understatement, and his new single 'Hard To Breathe' is a testament to that.
Taking the world (and TikTok) by storm before he even turned 16, Payton Moormeier has garnered thousands of followers, likes, and views from his videos, but it's his music that's resonating with his fans. When he was 9 and realized he wanted to be a singer, Payton began writing music based on whatever was bothering him that day. Now, at 17, Payton is releasing music that not only is about personal situations that he's gone through but songs that are relatable to many others.
After releasing his debut single 'Love Letters' and his follow up 'Habits', both tracks about love and relationships, Payton has dropped 'Hard To Breathe', a grittier side of Payton not many are used to seeing.
1883 had a chat with Payton about his rise to fame, keeping his head down and focusing on making music, and all about 'Hard To Breathe'.
You're now one of the most followed musicians on TikTok. How has going viral impacted your life and how you create music?
It's impacted my life a lot, especially within the last year. I wouldn't say that blowing up on TikTok has changed me or my music-making process; that all still feels like it has stayed the same. The TikTok side of things can be a bit interesting though, that's for sure.
You've been writing music since you were 9 — what's your songwriting process? How do you refine your songs?
When I was nine, I would just grab a notebook and write about what I thought were bad days back then, you know? Not getting the right lunch at school or something like that [laughs]. I didn't really have a process back when I was younger and now it's definitely more structured. I know if something that I'm doing isn't feeling right and I know when something does feel right.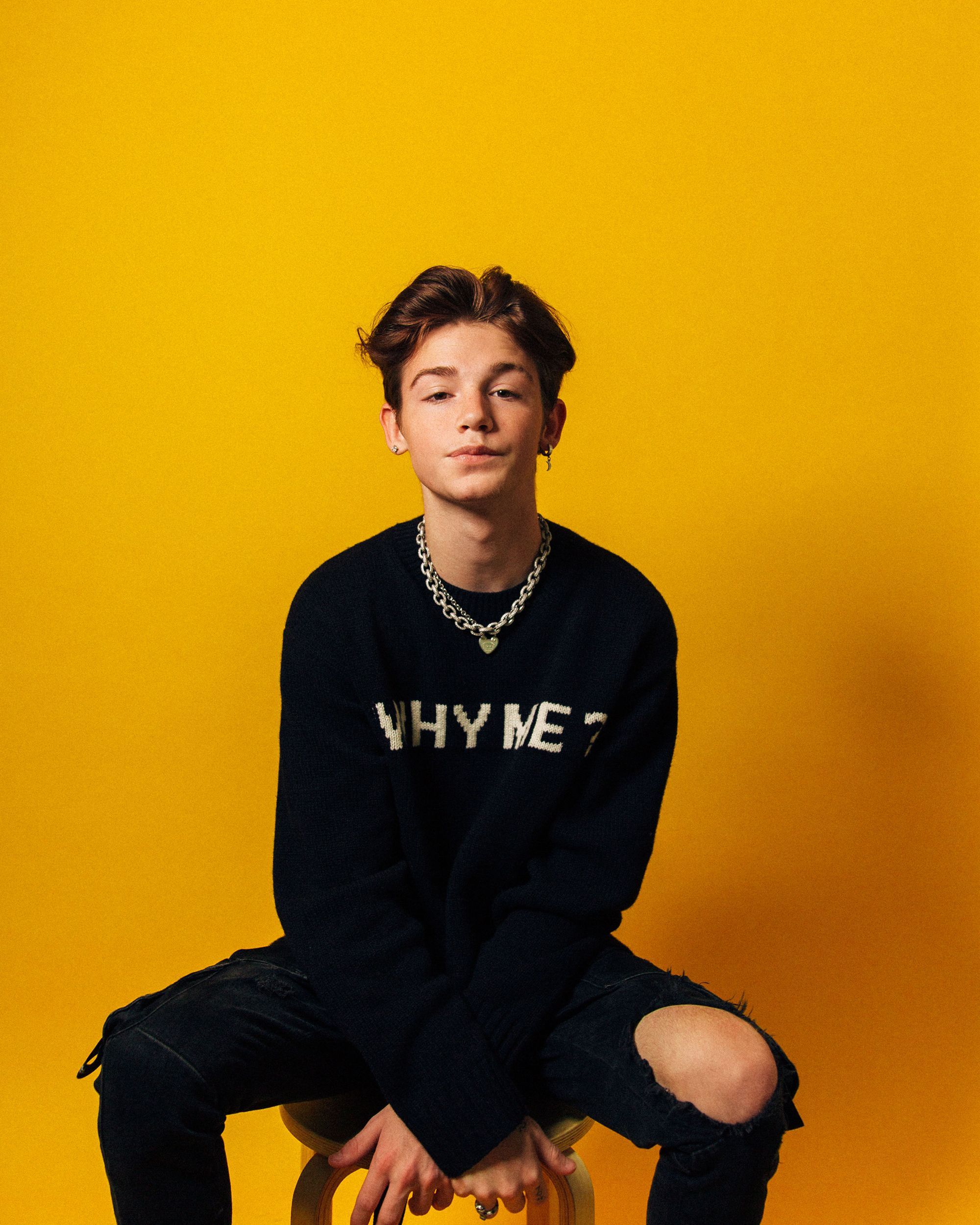 Some people get in over their heads with viral fame on platforms like Instagram and TikTok, but you seem really focused on creating quality music. Do you ever find it difficult to not give in to what other content creators are doing and just focus on the music?
It's a weird experience because before I had a following on social media and everything, I always thought I would feel different; I felt like if I had all of these people following me, something inside my body would feel different. I don't know why I thought like that, but I thought that something would switch, you know? But the more I grew on social media, I hit 100,000 and nothing changed; I just stayed the same. I kept growing and nothing ever changed me, nothing ever felt different or weird. It's never been an issue or a challenge. I do not get over my head with stuff like that.
What's the story behind your latest single 'Habits'?
It actually started in my room! I have a studio in North Carolina in my room. I wanted to make a song that was kind of attacking myself in a way, and you can hear that in like the first verse. It's kind of going against my bad habit and some things that I have problems with that I never really admitted to myself. I just wanted to get a little more personal on the song.
Obviously, it's a lot different than 'Love Letter' based on the sound and lyrics, but I really love it. I got to the studio with it and started making it and the chorus came together. It's a whole mishmash of different things. I realized while I was writing 'Habits' that a lot of the bad habits I picked up were from a relationship that I was in. For some reason, I just got into a lot of bad stuff from it, so the second verse transforms into being about a girl and me going against her.
It is quite a personal song, especially compared to 'Love Letter'. Have you ever worried about what that specific someone will think when they hear your music?
I definitely was nervous, like releasing 'Love Letter' made me nervous because it was my first song out to the world. I would say no — I haven't had that feeling yet, where I've been nervous to release something because of a relationship or anything like that.
What was it like filming the 'Habits' video during quarantine which even features you with your mask on?
It was great! It was actually my first official music video that I filmed. It was amazing, my whole team got behind me and they killed it. I walked onto the set and it was mind-blowing. I thought 'Damn! This is for me!' [Laughs] It was a really cool experience and a really great vibe and an amazing memory.
With all of your socials, I feel like you always keep a consistent vibe or aesthetic. When you're writing, is that something you're thinking about?
It usually does come after once the full song gets made because I go back and forth a lot with my songs. There was a time I was in the studio in LA, and I would make half a song and just scrap it because it didn't have the right direction. Once the song becomes more fully formed, that's when I start to think about visuals and the vibe of the song.
Your new single is called 'Hard To Breathe'. Can you tell me a bit about the song and the inspiration behind it?
'Hard To Breathe' is, at this point, my favourite song that I've ever made. It was brought to me by my producer who was working on it a little bit and I loved it. They had a demo of the song done, but I added my own spin to it. It matched up with what I was feeling; I was just getting out of a relationship and I was second-guessing myself as to whether it was the right decision or not. We all go through that I think… and hope [laughs]! Letting someone go and all that. It was perfect, it was placed in my lap at the time I needed it. It's another sad love song about me and a girl, though!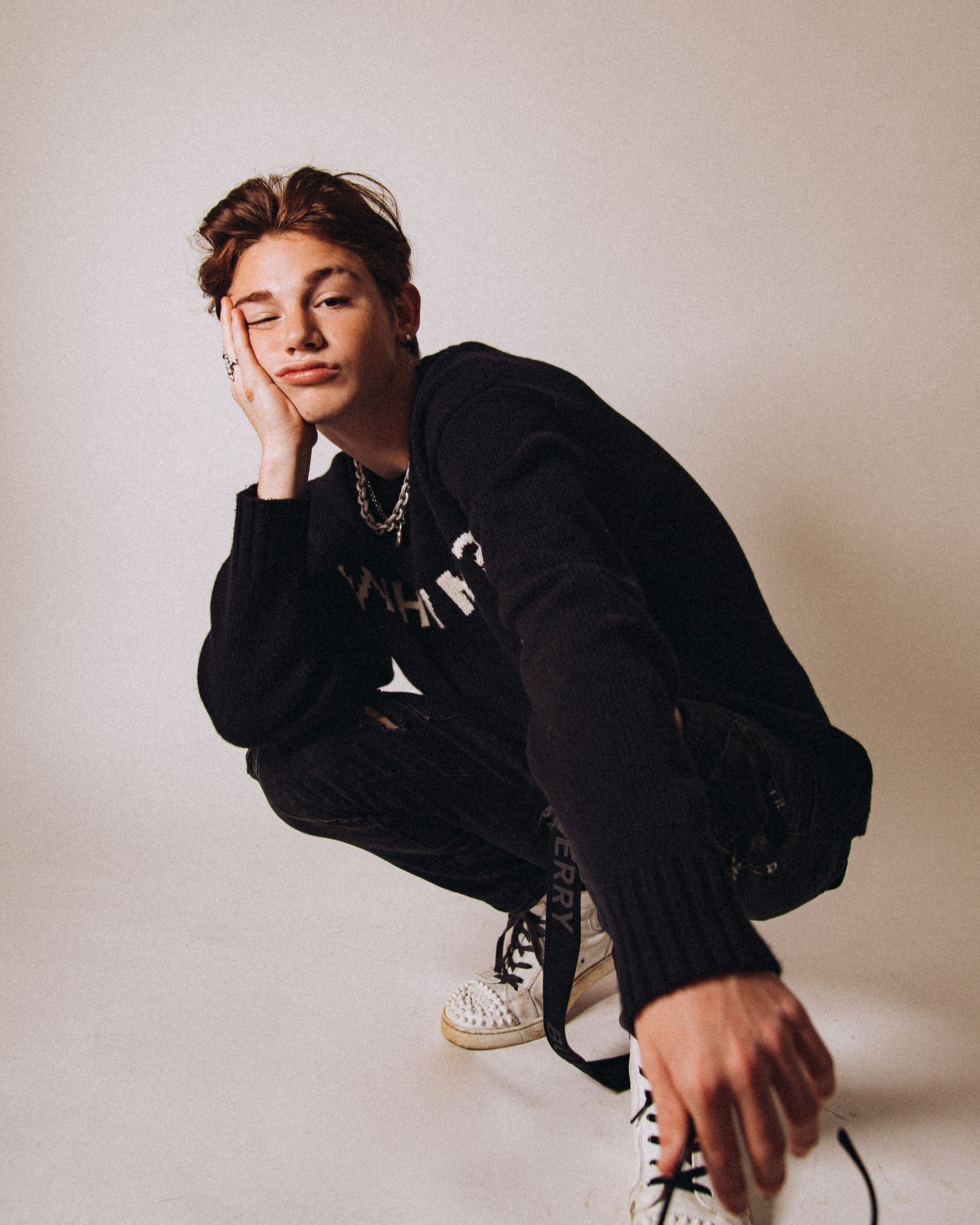 It does sound a bit grittier though, than the other two songs you've released, I would say.
Definitely.
How do you decide what kind of sound direction you're going to take with a song? Are you going into the studio deciding you want to make a softer sounding love song or grittier rock song?
It's definitely something I try to think about when I'm actually in the studio. There's a lot of different vibes that I like to mess around with. Going into the studio for 'Hard To Breathe', I knew I wanted to make an alternative, punky emo song. I need to know that's the type of vibe I want. I don't want to get into and have a crazy electric guitar against an Ariana-Grande-pop-song.
'Hard To Breathe', 'Habits' and your debut single 'Love Letter' all feel like they exist within the same universe. Would you say there's a common thread between all of your songs to some extent?
There definitely is. They all kinda have their own girl story behind them. That wasn't something that was planned, I wasn't making those three songs to have them be tied together but there's still a decent amount of difference between them.
You've mentioned Post Malone and blackbear being big inspirations for you, but what is it about their music in particular that you love?
With blackbear, I just really appreciate his lyrics and how he writes. Just listening to his music, I always feel like I can understand and relate to what he is saying. That's something that I really want to do with my music and make sure there is a story there that the audience can relate to.
With Post Malone, I just love his vibe. You can feel the emotions behind the music, and I think it's beautiful. I can't get that from a lot of people with music and just being able to get goosebumps when I hear his work is amazing.
And those two are really incredible live performers. Is performing something you're looking forward to when we're eventually out of quarantine?
I've never performed to a big crowd before. I'm really looking forward to it! Crossing my fingers. [laughs]
Besides the next single, what's next for you?
I was just in LA and made a bunch of singles, so either finishing up and releasing those or an EP. I don't really know exactly what the future holds yet, but I promise things are coming!
interview by Kelsey Barnes
Check out Payton Moormeier's music video for latest single 'Hard To Breathe' below!