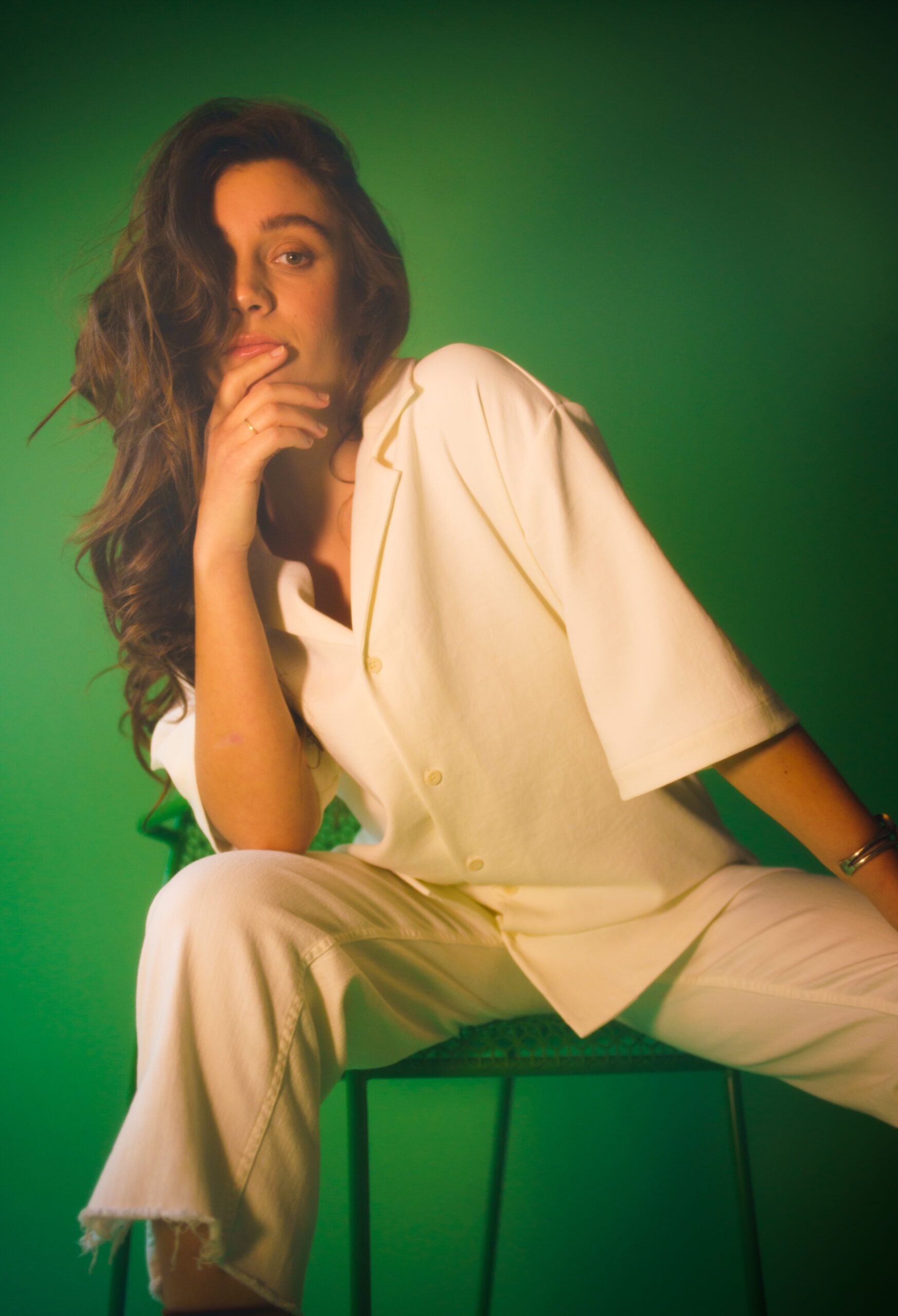 Raina Sokolov-Gonzalez
New York singer/writer/composer Raina Sokolov-Gonzalez, has been submerged in music from day dot.
Growing up amongst a family of musicians, her work is rooted in jazz and R&B. With her stunning poetic lyrics, complex, polished production and vulnerable accounts articulating personal truth, her new album If They're Mine richly embodies all of this energy. Co-producing the album alongside her brother Jake Sokolov-Gonzalez, the album has been growing into full bloom over the past few years and is now ready for our ears. Raina describes If They're Mine, saying "These songs are of a young woman grappling with internal and intimate conflict, searching for truth, embodiment, and resolution."
The musical landscapes of If They're Mine take on soul, R&B and jazz, enriched with the stunning words and vocals to enhance the flavour of passion and power. From Better For You tackling the objectifying expectation men have on women in society, to 40 Days covering her battle with letting go, the album is a beacon of light honouring feminism and her own personal life experiences amongst other themes. The album oozes strength and tenderness dripping in a spicy taste of Brooklyn's jazz/R&B scene. We got to chat with Raina to get a glimpse of life working on the album, her top advice and what 2021 is looking like for this talented New Yorker.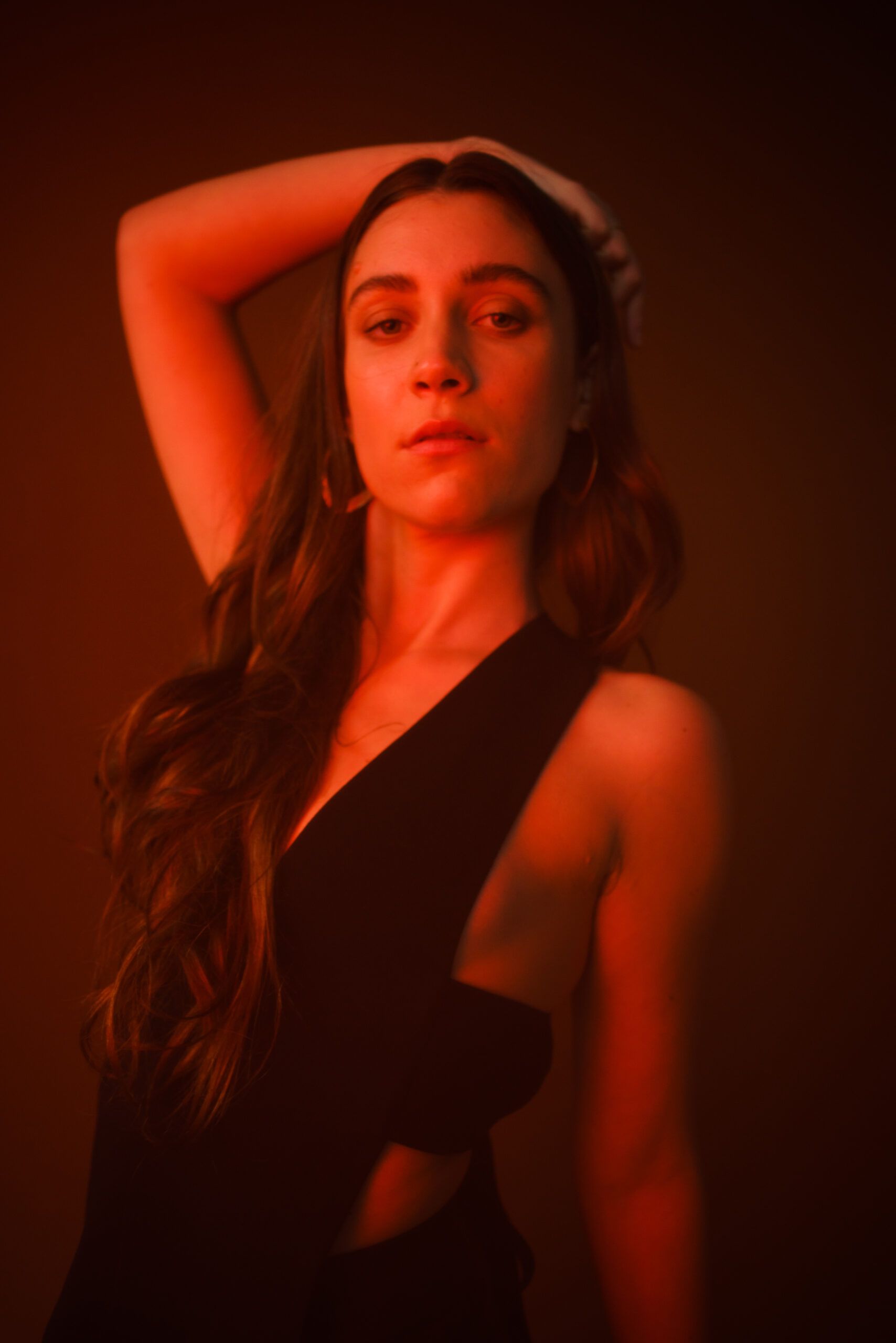 Hey Raina! We're super excited about your new album If They're Mine. So far you've dropped Better For You and 40 Days, what has the response been like so far?  
The responses to BFY and 40 Days have been so beautiful. BFY especially… It voiced something that needed to be said, and needed to be heard. I intentionally showed a softer side with the second single 40 Day to show folks that the album has different colors and like the song, the responses have been so tender.
You started recording If They're Mine in 2018 in Brooklyn, NY. Your album is meticulously pieced together and it's clear you put a lot of time and energy into it! What was the best and most challenging part of making If They're Mine. 
Great question. We worked really hard on this project and I'm glad it shows. Each step of the process has different challenges and different joys. The writing process itself is really important to me, the private crafting… and then making backing vocal arrangements! That is such a joy. Producing the album is also an amazing process but it is also a real challenge. Nowadays, you can do anything so the question is what and more importantly why. With unlimited choices, discernment is key. It's helpful to have the song form and the lyric as the anchor. The question is how to serve the music, how to lift up the voice, the lyric, and the emotional content.
Your brother, Jake, produced the entire album with your co-production alongside. What was it like working with your brother?! 
Yes! Working with my brother Jake is such a gift. I remember a phone call we had when I was a junior in college (in 2015). We jokingly, as if a far off dream, said that we should make a record together one day. It has been such a joy to live out that imagination. Jake and I come from the same musical fabric and yet have different inclinations. We balance each other out very well.
Better For You and 40 Days give us a sheer, honest and raw insight into your life. What can we expect lyrically from the rest of the album? 
More of the same I would say. My lyrics come from my heart and my gut; the stories are important to me. I also decided to make a lyric book so that the lyrics can be read as poems, paired with a collage series by The Scissorhands who made all the artwork. I'm really excited to share this and for folks to be able to engage with the lyrics in a new way.
Were you aiming for a particular sound/themes with this album, or is it a compilation of moments and influences? 
Sonically, the album draws on many different influences. The songwriting process is bottom up, I let the songs show me what they are. And then in producing, the task is to honor each song and what it needs.  
You spent a lot of time between 2017-2018 writing through the winter months in Brooklyn. Do you think you experienced many external influences that flowed into your songwriting?
I'm sure, yes. I don't remember exactly what I was listening to at the time but no doubt I was picking up on what was around me. I was on a residency in the summer of 2017 in Chicago at the Johnny Mercer's Songwriting Project. I wrote Better For You there and also made some lyrical edits to One Day which is on the album. That time really shaped my sense of crafting and brought me into a deeper dialogue with how to clearly articulate more nuanced, complex feelings.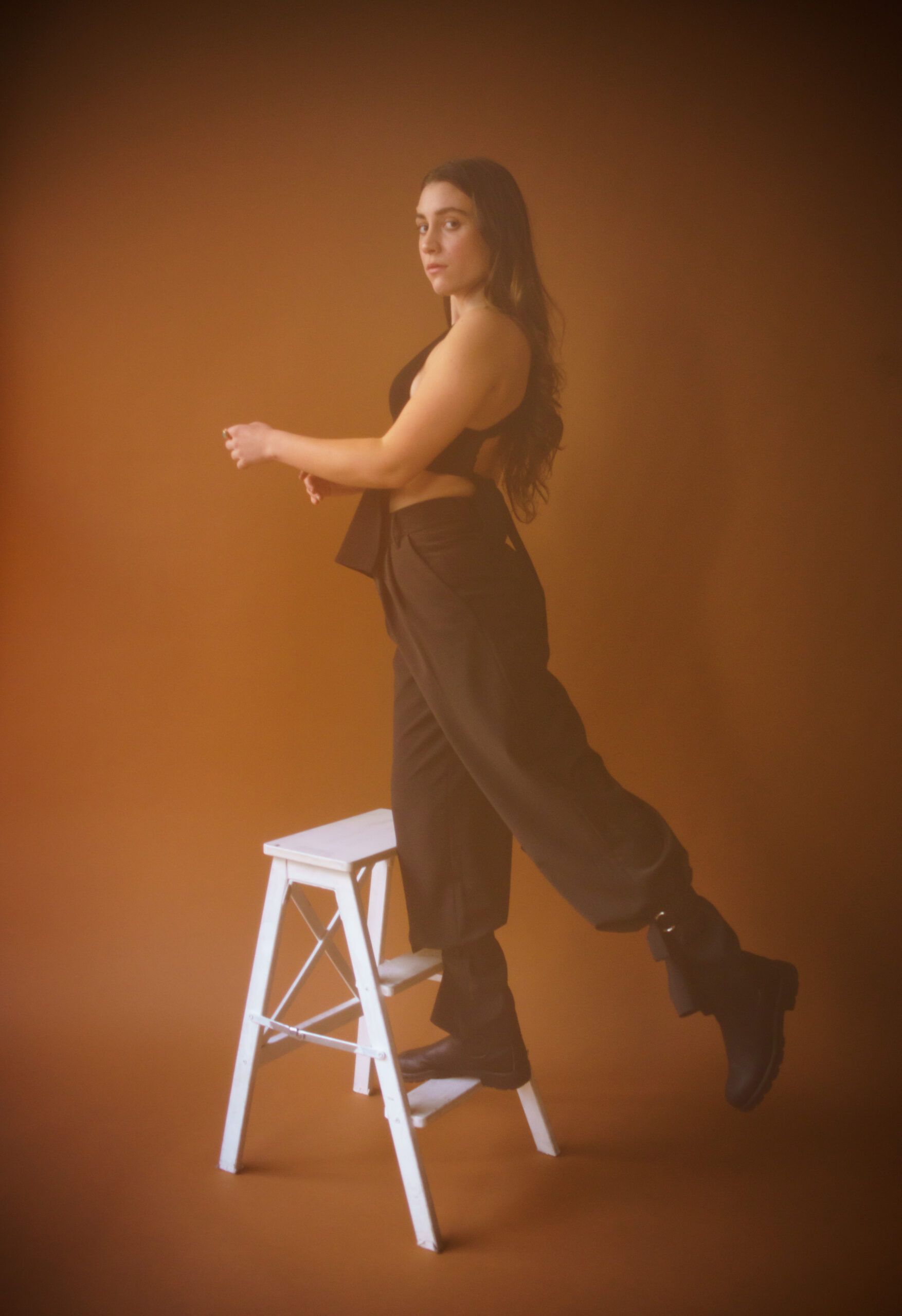 Talk to me about your writing process. Do you find certain environments and instruments affect your writing differently? 
My songwriting process most often starts with the piano. I explore until I find some harmony that draws me in and compels me to sing. Could be as simple as one arpeggiated rhythmic pattern or two slow chords. Then I improvise melody and lyrics over that until some particular phrasing feels close to the center. From there I craft the song. Honestly, every piano and keyboard is different. I wrote a song on the keyboard the other day and then played the same thing on an upright and it sounded totally different; the timbre of the keyboard was brighter, the upright darker. I wouldn't have written the same part on the upright as I did on my keyboard, the harmony would have registered differently. So yes, I think every instrument informs the music in a particular way. Also on the keyboard itself, from sound to sound it changes. My writing style changes whether I'm using a Rhodes sound or a grand piano sound or a wobbly synth. They all have different information.
With the album finally surfacing, what are you most excited for people to experience with the release and do you have a favourite track off the album? 
I am excited for people to experience the full world we created. I am excited to see which song folks identify with the most and what it touches in them. I am excited for the people in my life who have known about this project for a long time to hear what we've been working on, to see the fruit. I am excited for new listeners to come to the music for the first time and find something in it. I am excited to share all of the beautiful merch we have made and to share a physical manifestation of the process. All of the tracks have a place in my heart. I really love the opening and closing tracks: Better Half and If They're Mine... I like their edges. But also The Bear and Open Fire feel really good.
What do you hope for the future of your music, do you have any big goals or dream collaborations? 
My hope is that I continue to deepen my craft over my life, that the music continues to reach people. A dream collab… I would love to work with James Blake. That would be unreal.
You allow us an open, vulnerable look into your life with your music. What does this album mean to you and what does it represent? 
This album means a lot to me. I have been focused on it and investing in it for the past 3 years and it is wild to be arriving at this moment of release; it's a bit of an out of body experience. For me, the music represents a chapter of my life that was difficult; parsing out dysfunction around attachment, desire, and loss. The project itself and the completion of it, represents a manifestation of focus and hard work, of follow through. And of the true and huge gift of making this dream – of this life, of this work, of each song – into a reality. I am so grateful for everyone who has supported and continues to support this journey.
The last year has brought in a wild turn of events. What is your best advice you could give to other musician's who are wanting to release music during a pandemic? 
Something I have learned over this year but also through my life in general is the impact of daily commitment. I know that sounds basic but working on something everyday, even just a little, will bare fruit. We live in a product-oriented culture, with pressure to turn things out quickly. I would say take your time. Do it right. Honor the vision fully. Pandemic or not.
What would your younger self feel or say if she knew you where you are now with your music? 
I love this question. I'm happy to bring young Raina into the conversation and really honor that she is already living her dream. Even the Raina of a few years ago is saying how amazed she is that we are finally doing it and doing it right, that there is an amazing team and some real ground to stand on. I am always looking toward what is next and it's so important to stop and be deeply grateful for what is!!
And last but not least, what's 2021 looking like for Raina Sokolov-Gonzalez? 
2021 is looking up, a confluence of blessings. The album is out May 21st as you know… then we've got a release show planned for June 4th and a string of other shows this summer. This life is an unpredictable one and as things start to open up, anything is possible. 
Raina's album 'If They're Mine' is out now. Follow her via @rainasokolovgonzalez
Interview Joe Beer