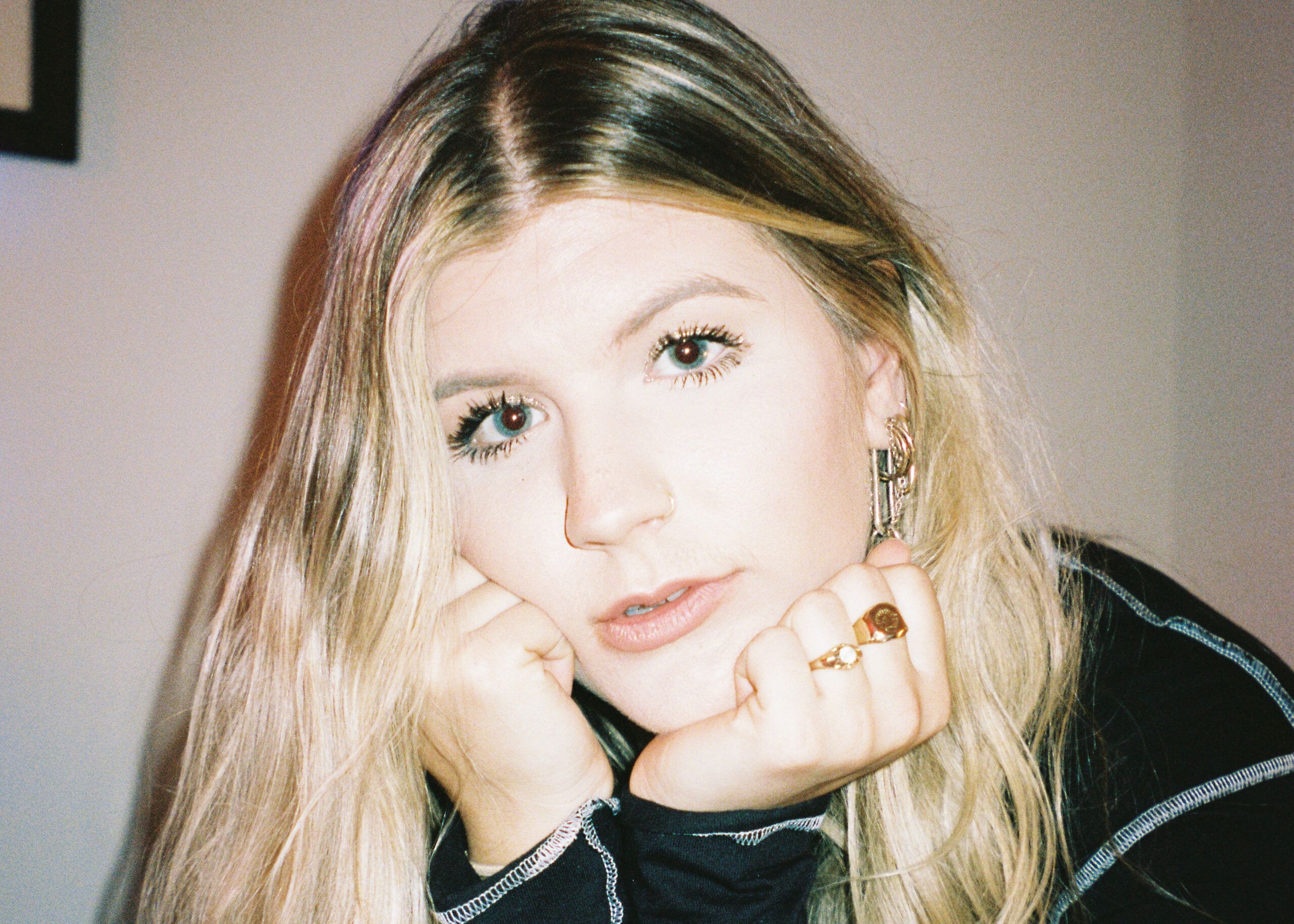 Gatlin
With a sound that is both nostalgic and completely her own, Gatlin is an artist you should keep your eye on. 
Since starting her artist journey, Gatlin (aka Gatlin Thornton) was always convinced she was meant to be a Nashville-based singer/songwriter. With her vulnerable lyricism and story-led artistry, joining her music journey with Music City made logical sense. Her debut EP Sugarcoated earned her spot on many of Apple's and Spotify's coveted curated playlists and acclaim from a myriad of publications, but, as her sound transitioned to more pop-bent stylings, it was only natural that the City of Angels made a bid for her attention.
Recently transplanted to Los Angeles, Gatlin is ready to enter the next era of her career with her sophomore EP, To Remind Me Of Home. Gatlin's more recent songs prove that she is an artist capable of growth, able to make that envious seamless transition into what's next without losing the characteristics that make her sound so memorable. 
Ahead of the release of her new EP, 1883 chats with Gatlin about To Remind Me Of Home, her recent move to Los Angeles, and the artists that inspire her.
Congratulations on the release of Whenever He Asks! It's the second release from your sophomore EP. How are you feeling?
I feel really good about it. I think I'm more proud of these songs than anything I've released so far, so I've just been ready for them to come out!
It's good that it's pretty much all excitement.
Yeah! I feel like in a couple of months it might turn into … [screams]. I may start to think "I wish I did this or that instead," but, right now, it's pretty much just excitement.
How would you say you've grown as an artist since the release of your debut EP?
I think my writing is a lot more developed. I feel like I have a clearer vision of what I want to say, what my sound is going to be, and just what I like. To me, To Remind Me of Home definitely sounds like a sophomore EP. It's a similar sound to the first one, but it sounds more mature, at least in my mind it feels more thought out. With the new EP, it's all the same producer, whereas on the last EP it was different people, so it feels like a cohesive thought. Also, I was a lot more involved in the production for this one so I feel like I got more of a say which makes this one special.
It makes the songs more you — more yours.
Yeah, exactly.
Another big change for you is you moved from Nashville to Los Angeles at the beginning of the year. Is that something you've always wanted to do?
No, I thought I was gonna stick in Nashville. As I started to develop a more pop-influenced sound, I started working more with people in LA because the pop scene in Nashville is just really tiny. I kept thinking, "Man, this is such a step up." Then, during COVID, my really good friend said, "Why don't you move out there?" I hadn't been doing anything in Nashville. I was getting sick of it, so I figured I might as well see if I like the city and start writing out here instead.
How are you liking it so far?
I absolutely love it! It's been good for my mental health. I love how warm it is. I love the people I've been working with. And I get to go to the beach!
Did your move inspire the title of your EP?
Oh, that would have been cool if it did, but no! [laughs] I should start telling people that though. 'To remind me of home' is one of the lyrics from the fourth track 'Hospital'.
What made you choose it for the title? 
I've been pretty nostalgic, along with everyone else, because of the pandemic. I had to go home for a while, and being home was a comforting thing. So, I think that feeling was what I was focusing on in the pandemic — ideas of home and family.
Knowing that, do you think your songwriting style has been affected by the move and the things you're now seeing and experiencing?
Oh, for sure. I feel like I'm writing a lot about the places here. Some of my lyrics recently have been about Malibu or this street or that street. It's cool, it's like a shift. I feel like the music I'm wrong now feels more coastal, or from the lyrics, you can tell, "Oh this girl lives near the beach." I felt the same way about Nashville; what I was writing made people think, "Oh she lives in Nashville."
What If I Love You is a bop, I love that song. When I was preparing for this interview, I listened to Whenever He Asks before I did anything else so I could hear the song fresh. Needless to say, I was hit with a ton of bricks. It's still a bop, but it is a very sad song. What made you decide to give a song that's so dark lyrically such a catchy beat? 
Ballads are hard for me. [laughs]. I think ballads are beautiful, but I think a lot of what I write about is sad. That sadness can be masked by either not going super deep, like in What If I Love You, or through the music that accompanies the lyrics. I tend to not go as deep when I'm co-writing. For Whenever He Asks, we were building the track and I already had these lyrics that we were fitting melodies into which is why it's darker. I think there's something so interesting about songs where people have no idea it's a sad song if they aren't listening to the lyrics. I think a lot of the time, people will just be like, "oh this feels good." I like the dichotomy of "oh this isn't a slow ballad, but it's really freaking sad." I've always found that balance very intriguing, so I do it when I can.
The song is quite personal for you. Did writing it help you move on from the experience and grow from it?
Oh my gosh! Yes, yes, yes, yes. I was beating myself up a lot, just not respecting myself and letting myself be tossed around by this person. I think writing it down made me see what was happening, plain and simple, and I decided I'm not going to partake in it anymore. I think writing it was me finally saying, "I want more than this. I deserve more than this." Writing that song was such a helpful process.
Would you say that songwriting is a form of therapy for you generally, or was it just this specific song?
I'd say not all the time. When I write by myself, lots of times it is. With this one, I had written that song back in January. It was extremely therapeutic for me to just be in my room by myself. Then, in June, when Nick and I were working on tracks, I thought, "Oh, this will work really well." We changed some melodies and pieced them together. When I'm collaborating with other people, it tends to be more creative and I emotionally step back from it. When I'm by myself in my room, typically I'm being very true to what's going on and it's very therapeutic.
Your songs tend to have a very nostalgic feel to them. The music video for What If I Love You plays on that and is very 70s/80s inspired. Are you a fan of artists from those decades?
Yeah, the '70s and '80s are my freaking favourites.
Me too!
Yeah!? I love The Eagles, Mammas &The Papas, Fleetwood Mac.
I was Stevie Nicks for Halloween a couple of years ago. It was so fun. 
Oh, that's iconic. She is our queen!
I love that you can tell that these artists inspire you because it's a style and genre of music that I miss and we don't get more of a lot.
Yeah! I think HAIM does a good job of that and they're probably one of my favourite bands right now. I'm heavily influenced by them, which makes sense.
Speaking of artists that inspired you, who are some of your other musical inspirations?
Definitely HAIM, I love them. For a while there, although I think I transitioned recently, I was really into the indie sad girl movement. I think I still pull a lot of inspiration in my lyrics from those artists, like Phoebe Bridgers and Julien Baker. I still love listening to that kind of music. I love Soccer Mommy so much, but also artists like HAIM and Harry Styles. I feel like right now I've been listening to so much Queen, like so much Queen. 
Finally, what do you hope To Remind Me Of Home conveys about you as an artist?
This one's pretty dark. [laughs] Two of the tracks, specifically Whenever He Asks and Hospital, deal with really heavy things. I hope it conveys that I have a lot of depth; that a lot is going on and I'm not afraid to talk about it. I want to normalize talking about things that are hard in life. So, I hope when people listen to this EP they find a home in it.. like they find comfort. 
Gatlin's new single What If I Loved You is out now & her sophomore EP To Remind Me Of Home is out June 25th.
Interview by Sydney Bolen