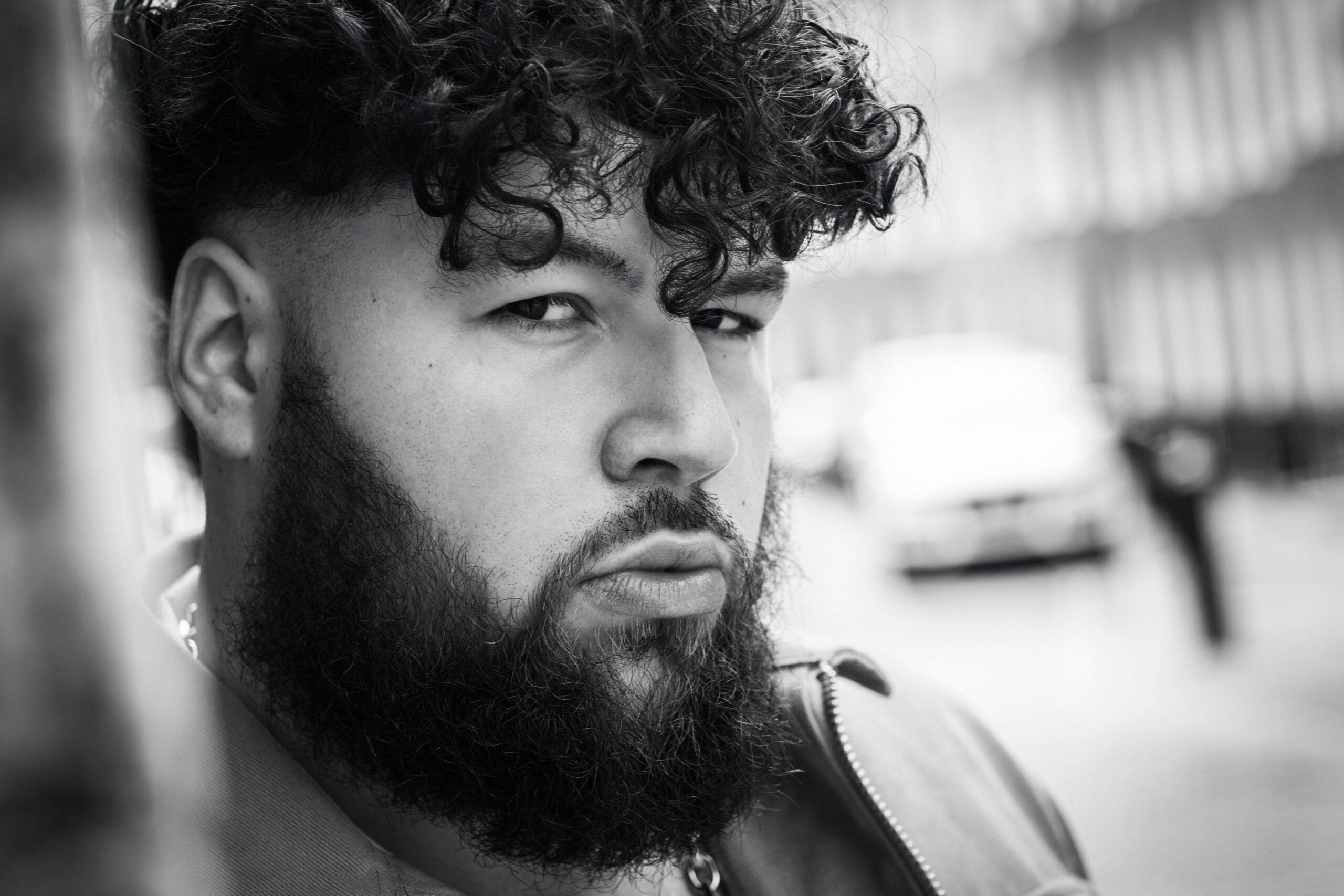 S-X
It's been a journey for British singer-songwriter-producer S-X but finally, after over a year of not releasing anything, he unveils his new mixtape "A Repeat Wouldn't Go A Miss."
Life has been a series of snapshots for S-X. As a kid, the singer-songwriter spent his time listening to his mum's records and his brother's hip-hop collection, eventually turning that same love and passion into his eventual beginnings as a producer and then eventually working and collaborating with some of the industry's most influential and iconic musicians. Always one to never slow down, he eventually discovered his own desire to pursue a career as an artist, naturally gravitating towards expressing his emotions and inner thoughts through his music as a form of artistic expression. These snapshots have been, in a way, S-X's origin story — one that also includes a first for S-X: period of time where he couldn't release any music for well over a year after being caught up in label purgatory.
Now, 1883 Magazine's Kelsey Barnes chats with S-X about his musical journey, how it feels to finally be releasing music, his new mixtape "A Repeat Wouldn't Go A Miss" and more.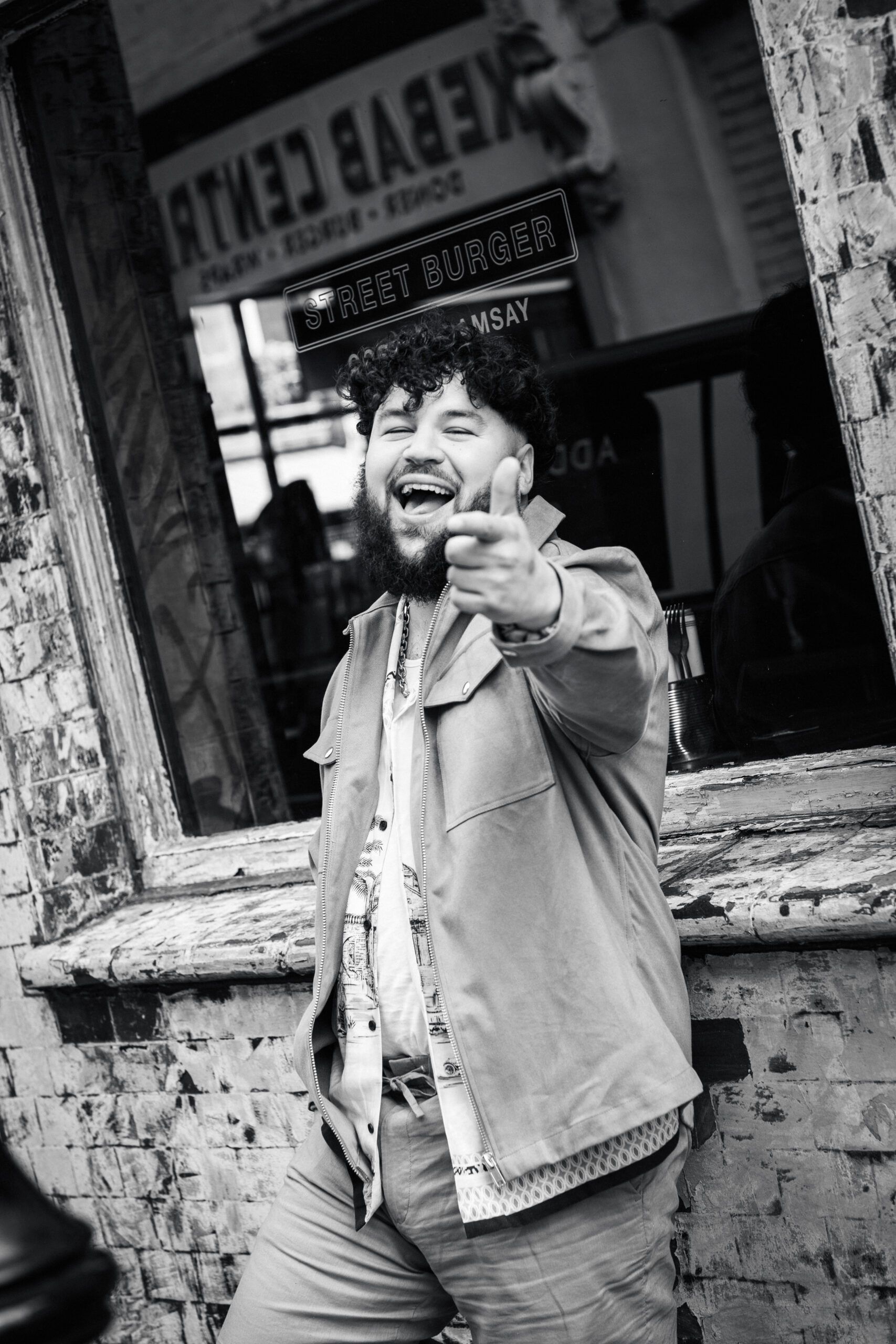 According to Spotify, you released your first single over 11 years ago in 2010 and since then, you've released several tracks and EPs and now you're finally releasing your mixtape. How would you describe your growth as an artist and producer between then and now?
I think the track you're talking about is the "Woooo" rhythm, which was one of the most captivating grime songs of all time. It was the biggest thing on the grime scene, every single person wanted to do a freestyle on it. If it happened today, it would probably be the most viral song on TikTok. It allowed me to be able to work with some of the biggest artists in the UK as a producer because that song put me out there at the forefront. I was just making beats in my room after school at the time. Over the years I've realized that, although I was finding happiness by making beats for others, I always knew there was something more for me in terms of the artistic side. In March 2017 and just said fuck it and released a track of me singing and it all took off from then. The transition has been organic but also really meaningful because I just turned 29 and it feels like I started late in my music career, but it feels like a bit of a restart. I don't even produce for artists anymore except for my close friends. Everything, for me, is about happiness; it's why I started my artist journey because I found that I wasn't fully happy just producing. I knew I could do more.
Yeah, it must be really exciting to feel like you're really embracing who you are as an artist, rather than just you know making beats for other people.
It's great; it feels like I'm in touch with the more emotional side. My mom has always called it 'death music' because it's always about the darker side of my emotions, but I am always bringing that out through instruments and layering it with my voice and that helps create this really interesting and unique sound.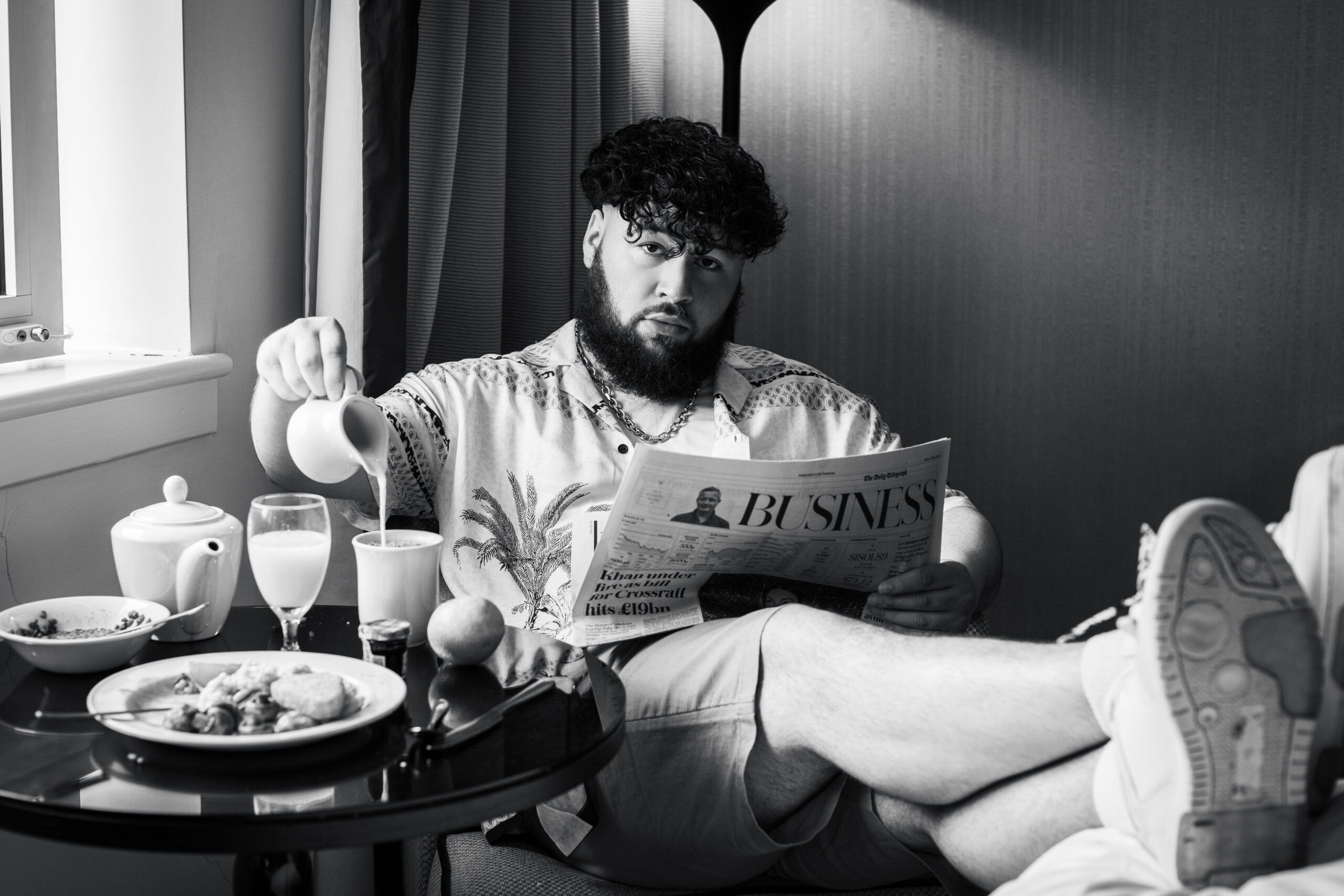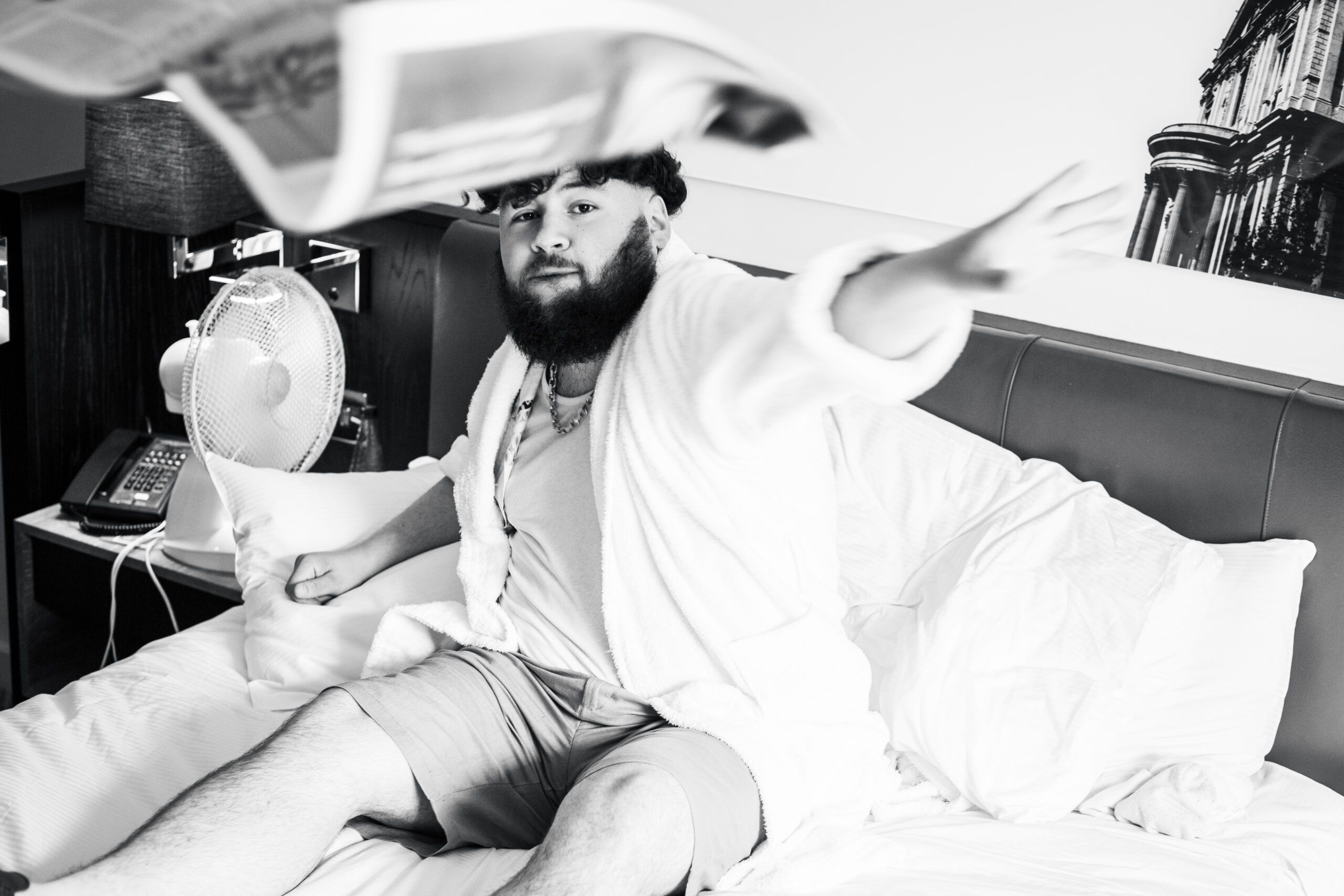 Something I really respect about you is that you have never rushed your music at all; you've chosen to release this debut record when the time felt right for you. Was that way of thinking natural to you or is it something that you realized over a long period?
I feel like it was natural because it's been organic from the jump; everything I've done, I have never really forced. I've done everything with the mindset that if it's meant to happen, it'll happen. I discovered that when I first started singing as an artist. Yesterday I listened to some old songs and I cringe, but I can hear how much I've grown as an artist and as a writer. Before I didn't understand the concept of being able to write anything that isn't of my direct feelings but now, as I've grown up, I've learned how I can actually write those in a way where I'm not directly speaking my situation. I'm saying things in a way that people can relate to rather than it being specifically about me.
I really enjoy the concept of looking at songs like photographs; you look back and it can remind you of that kind of time or era and you can remember what you were thinking or feeling at that time. For me, it reminds me of how hungry and driven I was, which isn't to say I'm not now but it does feel like I'm starting something from scratch and I'm still building.
I read that as a kid, you spent time at school beatboxing in the playground and would listen to both your mother's favourite rock bands, like Fleetwood Mac and your brother's hip-hop collection. How did those two different genres influence the way you make music today?
Wolverhampton has no direct music scene; there was no underground hip hop scene and whatever is available is what's on the chart. I loved dipping into my brother's Hip-Hop collection and listening to Fleetwood Mac and the Mamas and Papas and blending those. Back then in that era, you could only make music with real instruments, like guitars and drums. What I love about the hip hop scene is that it's sampling those very songs and adding to them, which is something that just captivated me especially during an era where it was all happening as a new thing [making beats on a computer.] My music career started with me playing on the drums and I've always had a lot of rock influence, so even if my songs are really emotional and Hip-Hop-driven, I always feel like the drums always have to be big and heavy. You have to feel them!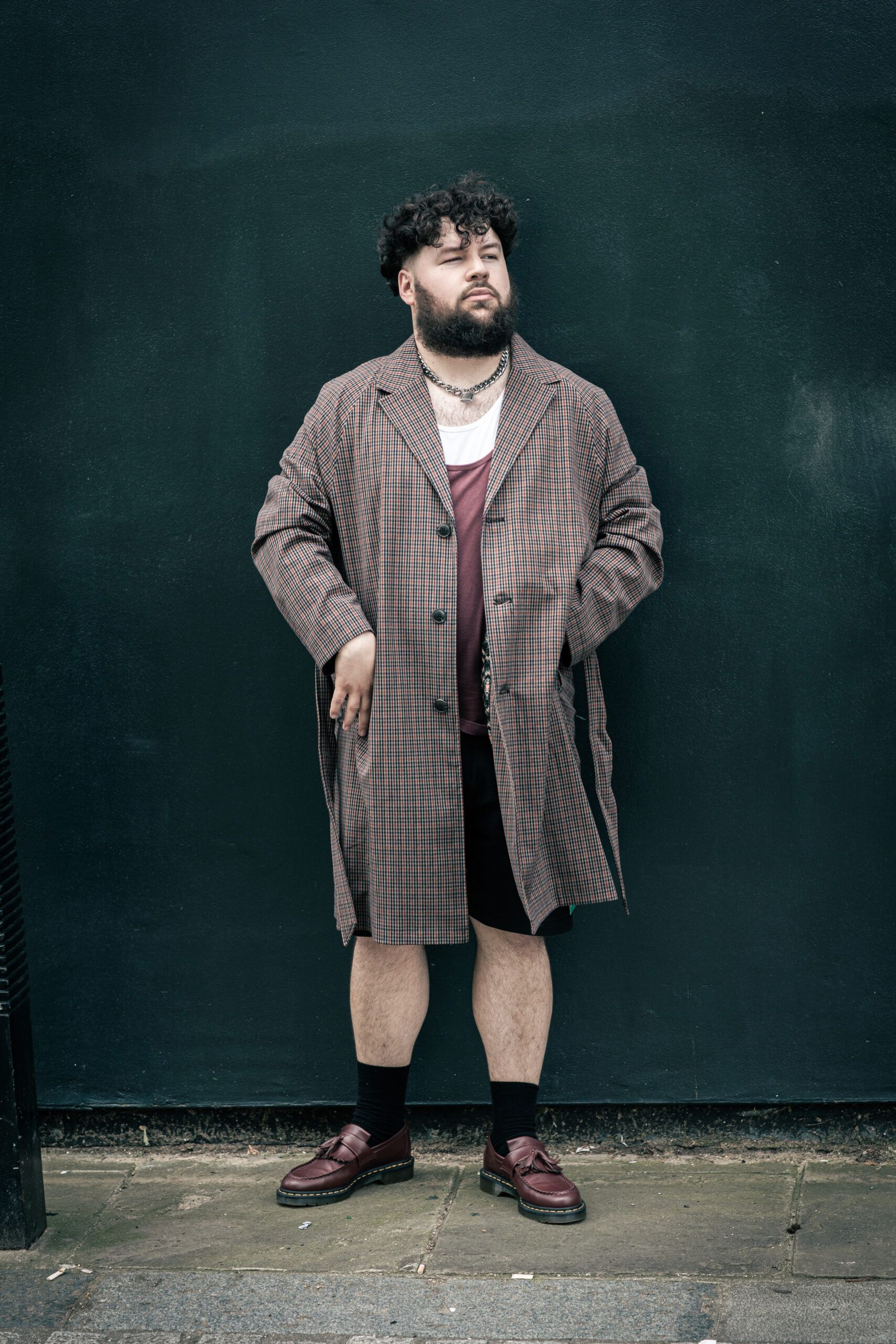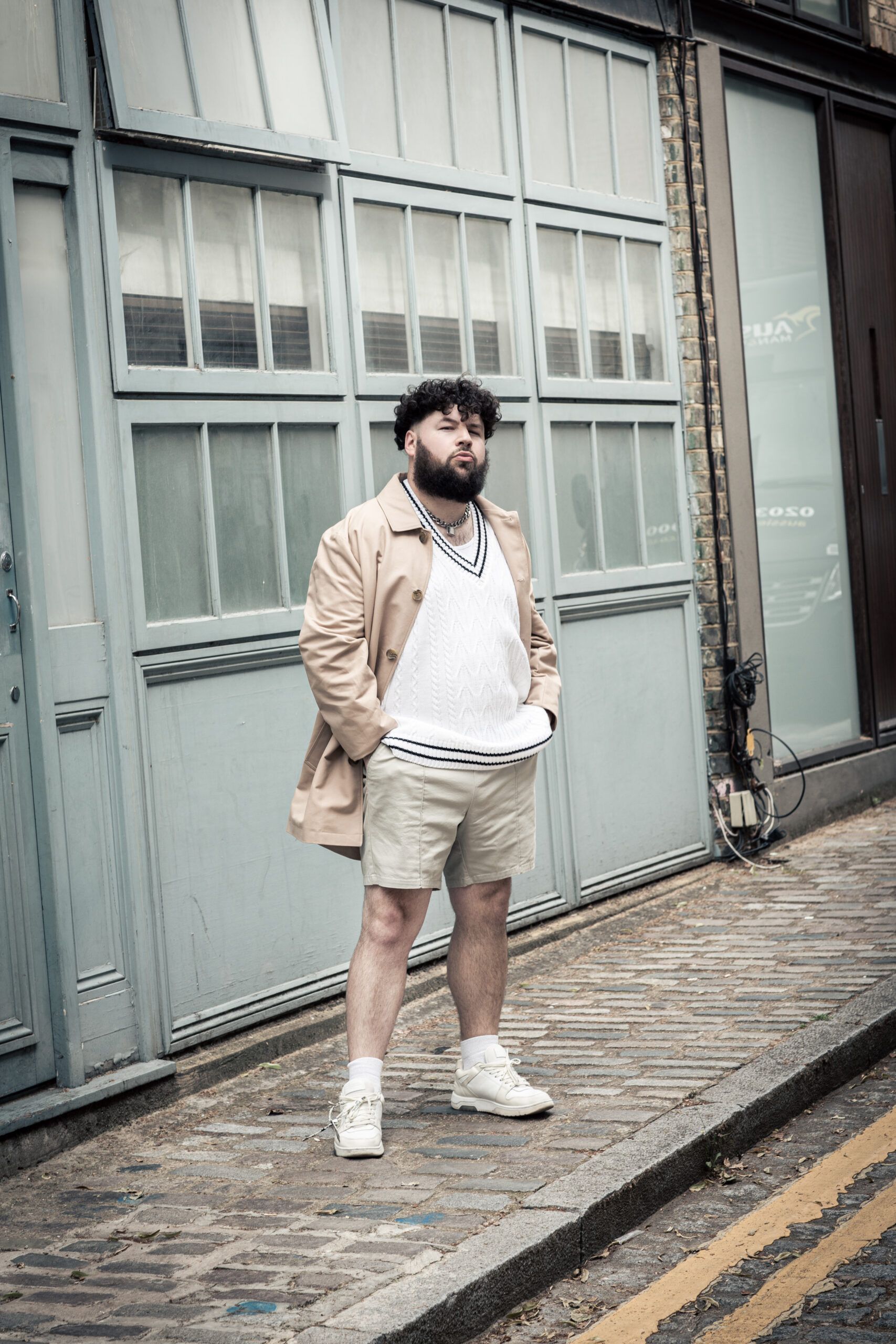 It's been cool to listen through your discography and be able to hear the growth between records. Are you constantly trying to make new music that doesn't sound like things you've made in the past?
Definitely. I feel like I'm never satisfied. I went into DJing, then got bored of it so I started making my own beats. Who knows, in 10 years I could be doing something completely different. For me, I just like to grow and develop and that will be reflected in the music. Music is my go-to, it's how I get my emotions out, so that'll never go away. It always comes back to happiness and doing what makes me happy. I'm forever trying to just push and grow. I'm at a point where I have so much more from the last two years because I haven't been able to release stuff and that music seems so old to me now. With this mixtape, there's a blend of songs that will be new to listeners but some are three years old! I was holding on to them but now they don't mean the same to me that they did back then because I've obviously grown out of them. They are that snapshot — reminding me of a certain time. It's why I called it A Repeat Wouldn't Go A Miss because it's a reminder of the music created around a certain time in my life.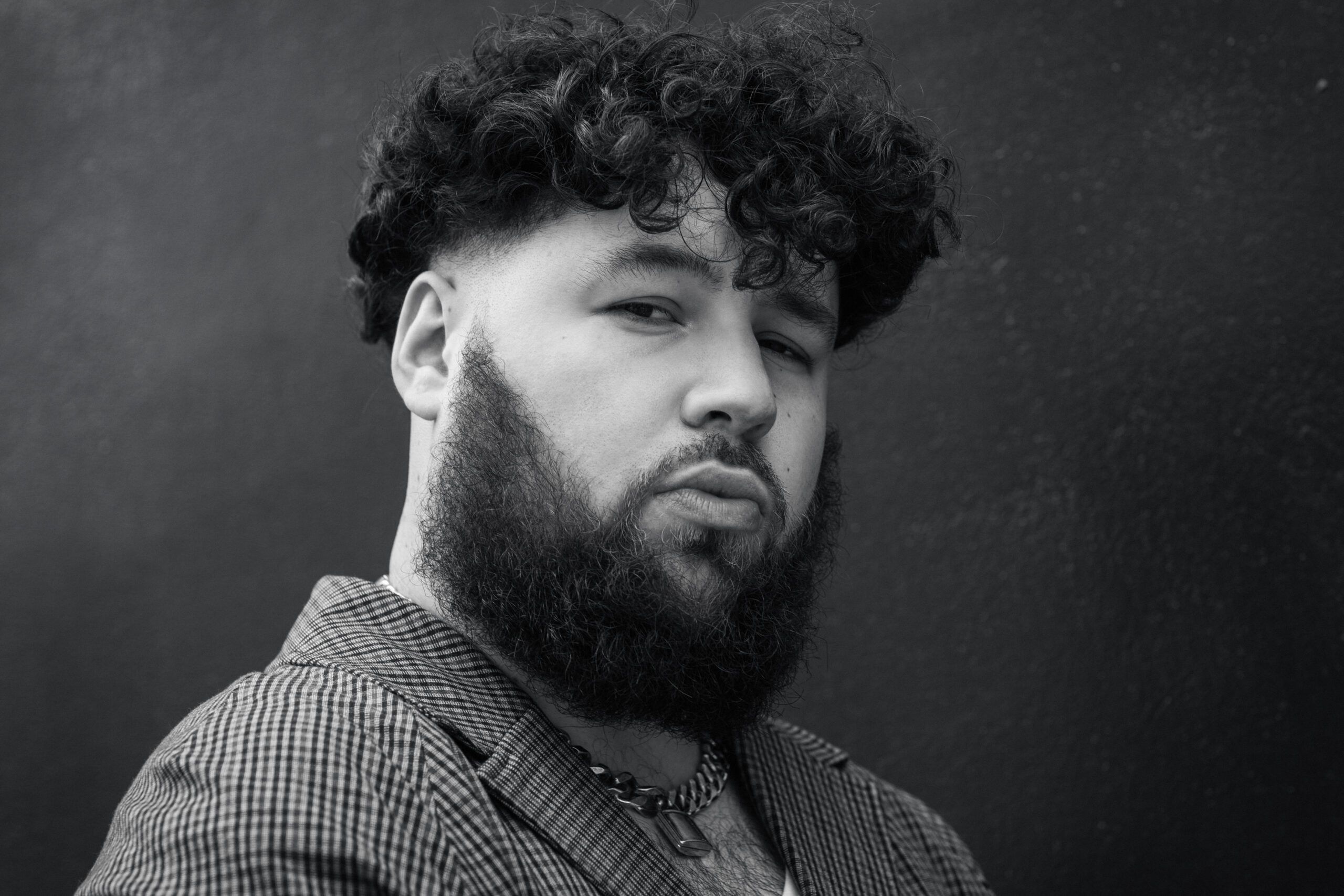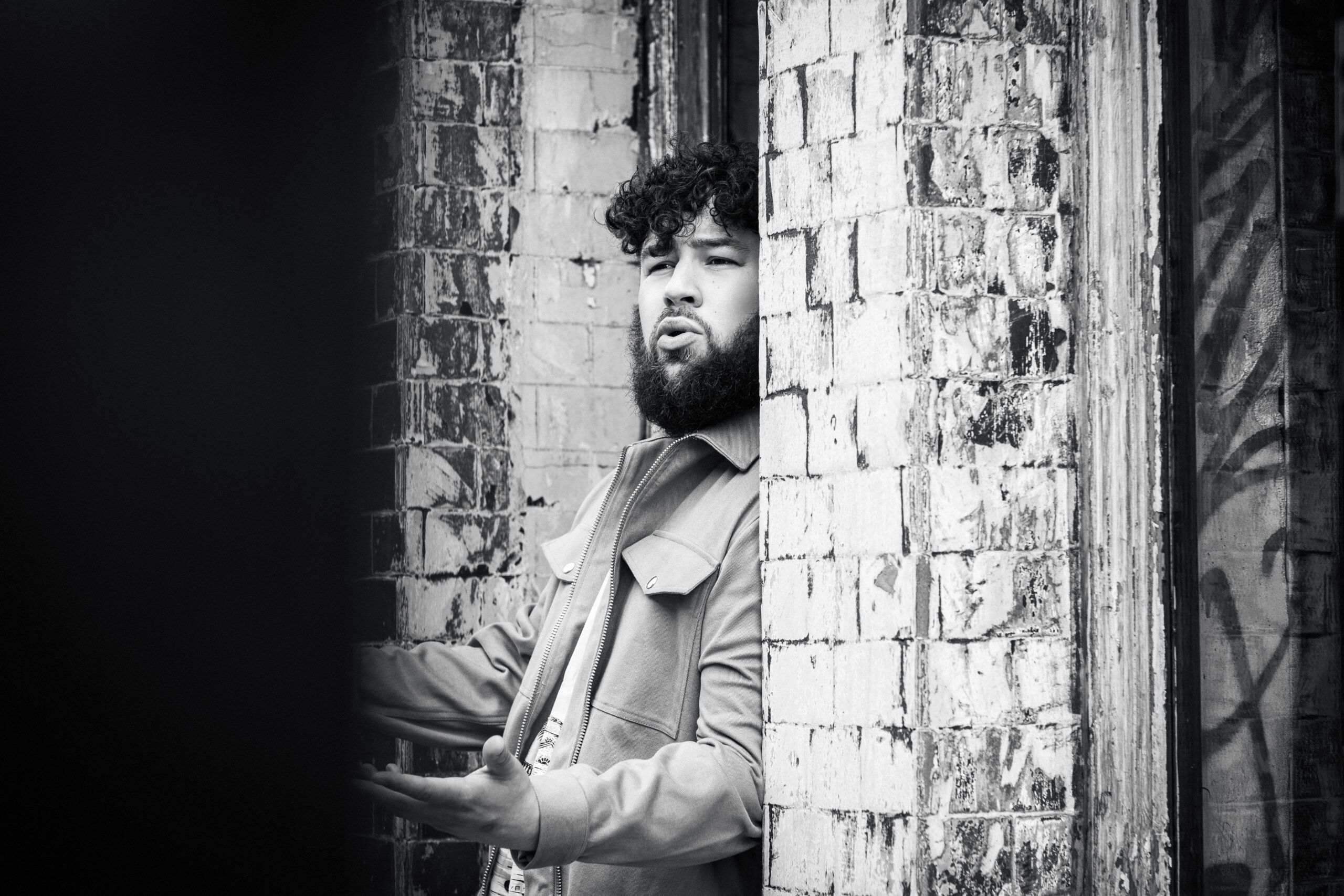 This year there were a bunch of changes for you — from leaving your old label to signing with RBC Records and BMG, and then the release of your first single through the record label, "Feels So Good" the first from your debut album. How does it feel now to be finally releasing this mixtape? It feels like a long time coming.
Being independent to being on my first record label, which just didn't work out because it wasn't the relationship for either of us, was an interesting experience. I'm grateful now that I'm in a situation where I've learned a lot about being with a record label in terms of how they work so I'm actually more prepared and ready than I've ever been. I know what to expect and I know the differences between me releasing it myself instead of with a label and vice versa. It's a new space for me because the last project was made in my mom's house in my bedroom and this one has been made all over the world, at all different times. It was once in the hands of a label and is now in the hands of a new one. It's crazy that I haven't dropped music for a year and a half, which I think is the longest I haven't released music since I started. I'm just feeling overwhelmed!
"Clear Out (Time*)" and "Stories" are both stand-out tracks to me — can you tell me a bit about the inspiration behind the track?
I wrote "Clear Out Time" at my manager's house in LA back in 2018. I was just feeling frustrated and not worthy. I was in a transitional time in my life and it's speaking about my demons. I say "If I take the devil's bribe", meaning multiple things but if I take that then I will regret it because I know it's bad I'm great at doing things that are bad for me. It's me saying enough is enough.
With "Stories" the lyrics mean a lot to me, especially on the chorus — I'm not following just the same upbeat hip-hop bounce, I love to have emotional songs with crazy energy. People don't realize they are listening to sad boy music! [Laughs] I like that people can relate to whatever I'm saying because it's pretty universal. My whole ethos is just trying to make people feel good when they are listening to my music. I know I'm not the greatest musician in the world and I'm not trying to be, but I know there's always going to be a vibe and an essence you feel when you listen to it.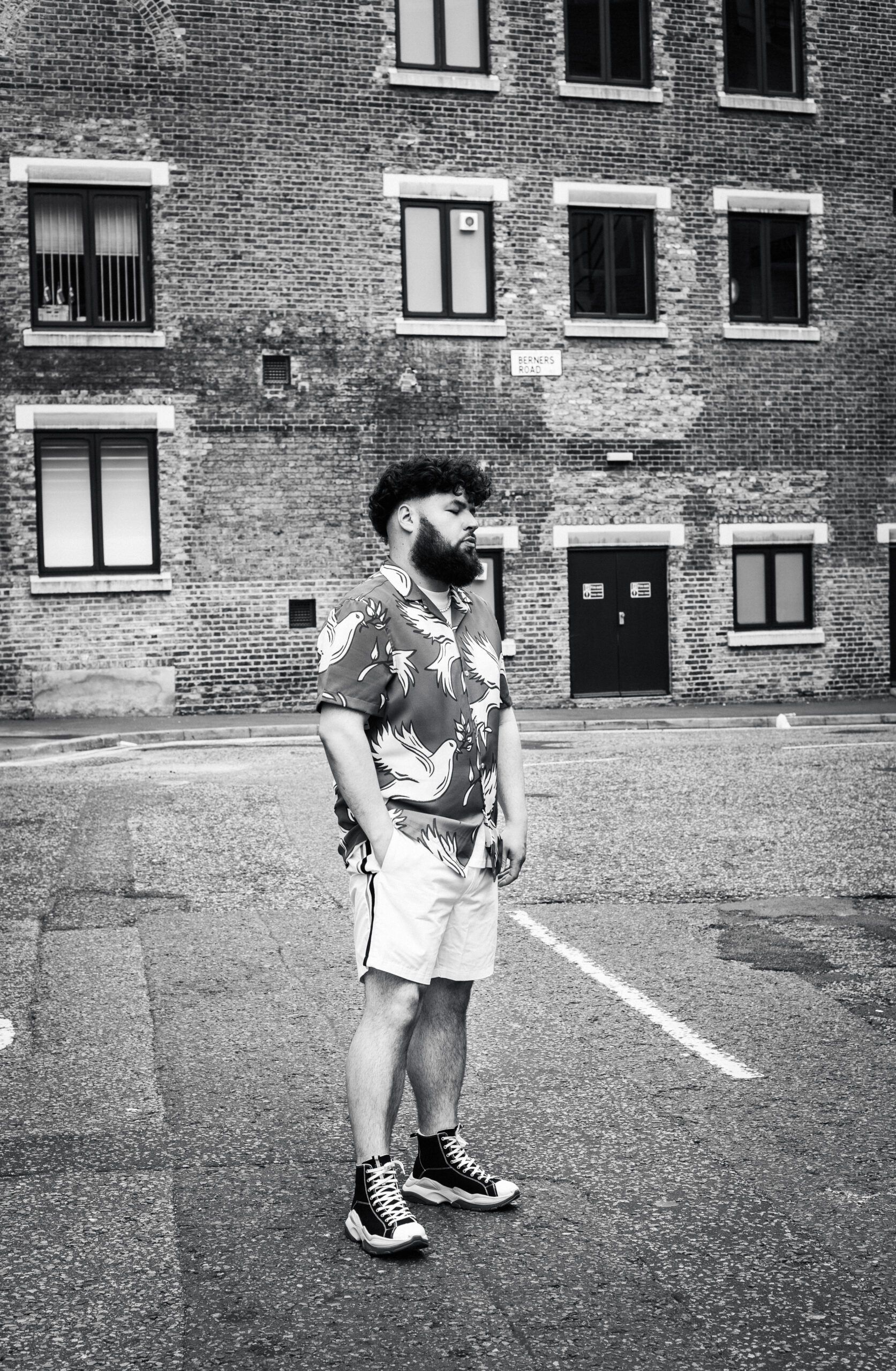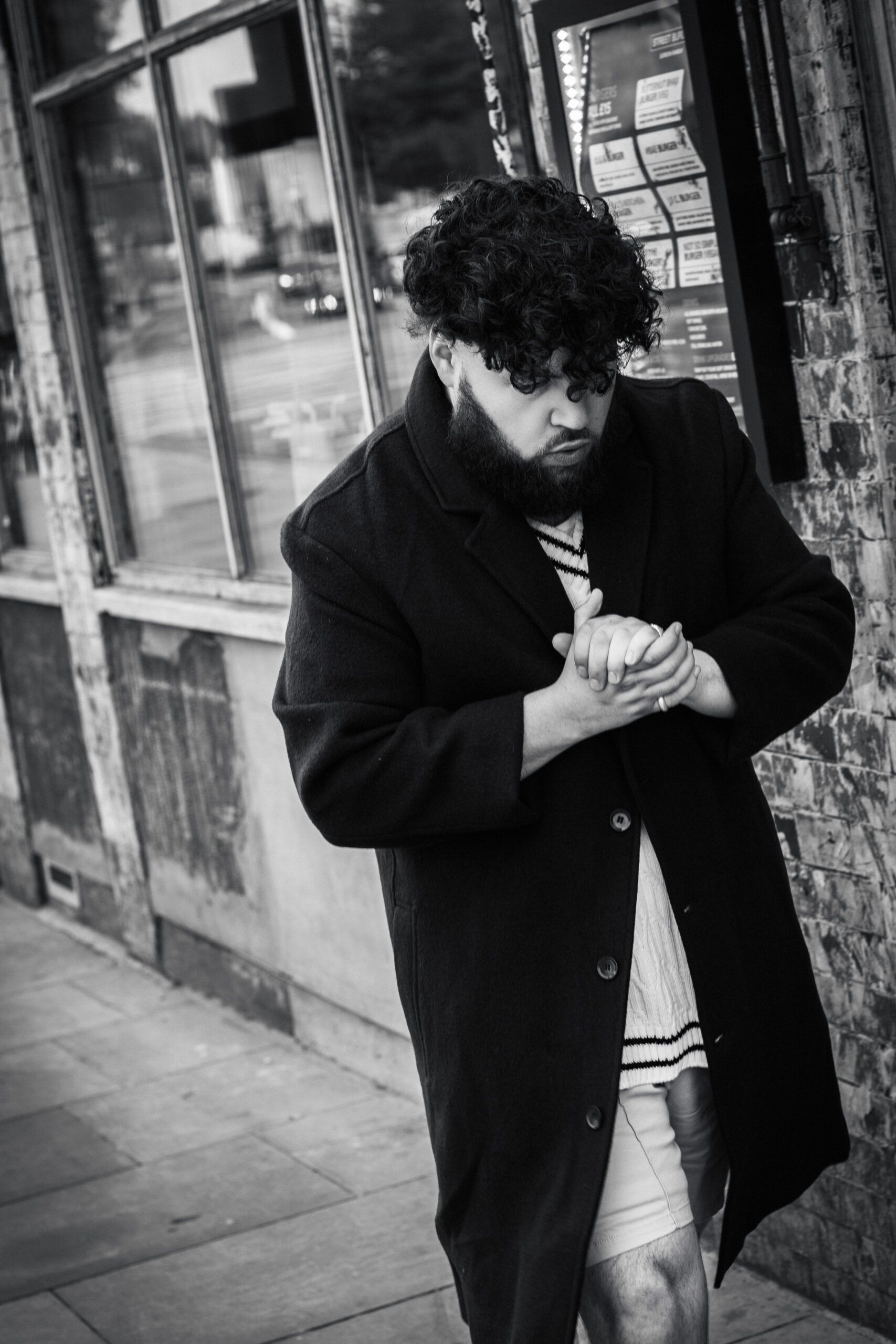 Lastly, I wanted to wish you a happy belated birthday as I know it was this week and I wanted to ask you what you were manifesting for yourself this year?
It would be great to get back to feeling like an artist again. I'm in a place where I have music coming out and I can't wait to get in front of people and perform again. I'm definitely manifesting life feeling and getting back to normal.
A Repeat Wouldn't Go A Miss is out now.
Interview by Kelsey Barnes
Photography Lee Malone
Styling by Vivian Nwonka