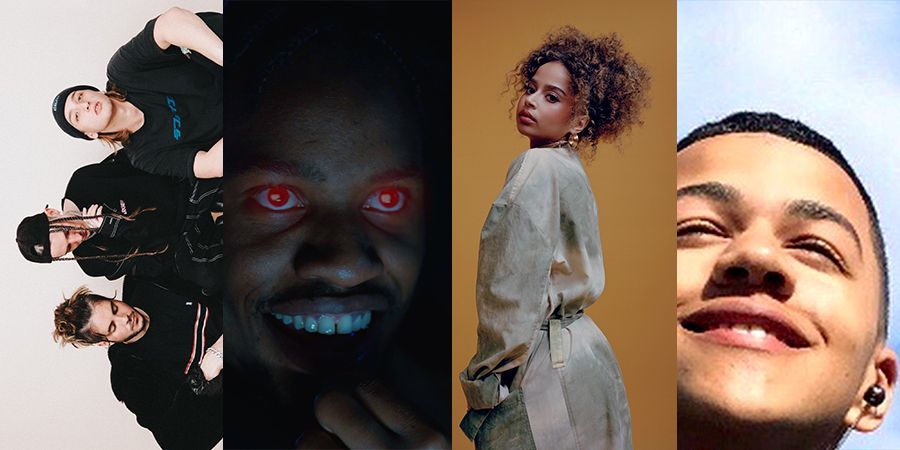 The 1883 Rumours Playlist
The hottest new music from Denzel Curry, LIZZO, Chase Atlantic & more in this week's 1883 playlist.
Aussie rocker Courtney Barnett has returned with the gorgeous new single "Before You Gotta Go". It's taken from the artist's forthcoming third studio record, Things Take Time, Take Time, which releases on November 12th.  R&B newcomer, Olivia Nelson, has just shared "Oblivion" – both the single and its accompanying visuals are stunning and deserve to be played on repeat. The boundary blurring trio, Chase Atlantic, have  delivered the goods again with the alt-pop tune "OHMAMI". If you're into artists that blur the lines between R&B, psychedelia and woozy trap, then make sure you check out their music. Undeniably one of rap music's greatest artists, Denzel Curry is back with "The Game". It's a single that shows Curry at his outright best and it features production from Charlie Heat. As a rapper that normally spits bars at a lightening fast pace, "The Game" sees him slow the pace so you can feel the full effect of his lyricism.  We've missed the inimitable LIZZO, the world conquering singer is back and has enlisted the help of Cardi B on the new track "Rumours". 
Elsewhere, you can find Deema's new tune "I WISH I HAD TO". He's an up and coming 20-year-old rapper from Southeast-London. His debut EP, Rainbow, is out now. As we had a chat with Chet Faker recently it was only right that we included a song from his new album Hotel Surrender, make sure you check out "Feel Good" on our playlist. Ferocious rock trio, The Velveteers have unleashed "Motel #27". It's taken from forthcoming debut album, NIGHTMARE DAYDREAM, which is out October 8th. Brooklyn's indie-rock group, Big Thief, have released "Little Things". The TikTok viral artist, YUNG BAE, has dropped the feel-good anthem "Silver & Gold" featuring Sam Fischer & Pink Sweat$. Finally, don't sleep on the Edinburgh-based indie-outfit, swim school. Take a listen to the sublime "anyway", it's taken from their debut EP, MAKING SENSE OF IT ALL, which is out August 20th.
Listen to all these tracks and more on our playlist now.