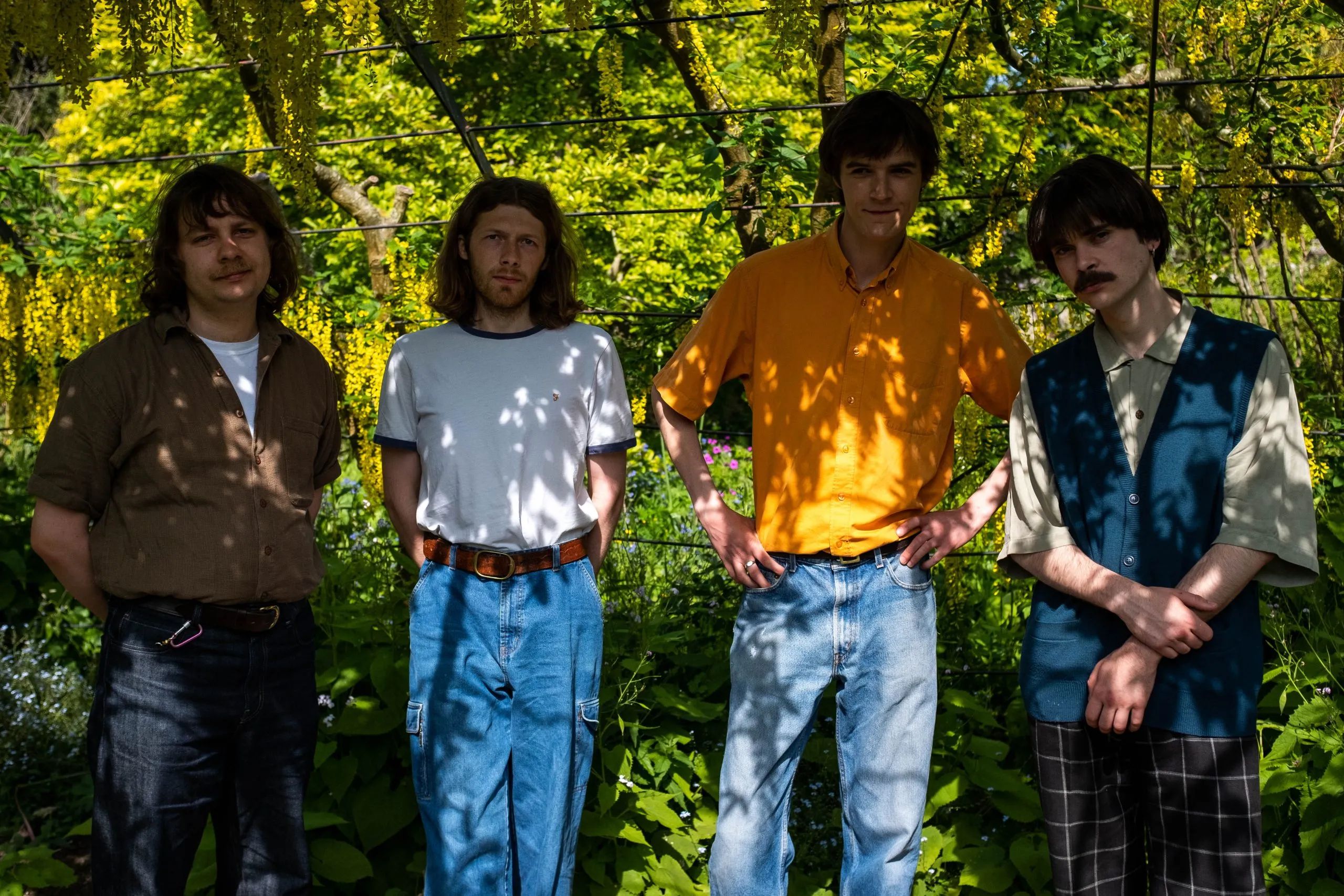 School Disco | Denton Rock
Brighton-based School Disco release their new album Denton Rock.
Since forming in 2016, School Disco has been a fixture on the touring circuit — supporting the likes of Wolf Alice, Froth, and more. Now they release the next chapter of their story with their new album Denton Rock. 'Denton Rock is an album I'm super proud of," says Rory. "With a whole new line-up, we really got into a groove playing new songs and reimagining old ones live."
Over the course of three days, the band crafted 90% of the album as they worked in a friend's studio in Manchester. "We all really hit a groove and it was such a fun creative process with everyone down to get experimental and use the studios as a big playground. Some songs we had mastered before the studio, and some songs we finished in the studio by playing around and jamming in a similar fashion to what we do live."
Equal parts ferocious and fearless, the album brings together gritty instrumentals with eclectic guitar lines. Orbiting around the idea that governments have failed a generation, the band takes aim at everything from environmentalism to the struggles of the working class. "This album has some quite strong political feelings in it having been written over the past couple of years and over a period where we have had a number of terrible prime ministers and ironically no change to the regime. They almost feel like mythical beasts to me in a number of ways. A larger-than-life caricature. They have a disregard for anyone but them self and a general lack of awareness of others. I feel they have failed us in so many ways whether it be LGBTQ+ issues, Environmental issues, immigration, helping the working-class people, asylum seekers, cost of living crisis, heating and more"
Sonically, to push the boundaries further, they reached out to collaborators to bring their own twist to the sound. "I also reached out to a few friends and guests that really elevate the album with their contributions," says Rory. "Eva Lunny on harp adds such depth and Brennan Harvey's Alto Sax on Crying Beasts adds more for me than any guitar would. I feel we really took the DIY aesthetic that our first two albums have and elevated it further."
Denton Rock is out now.