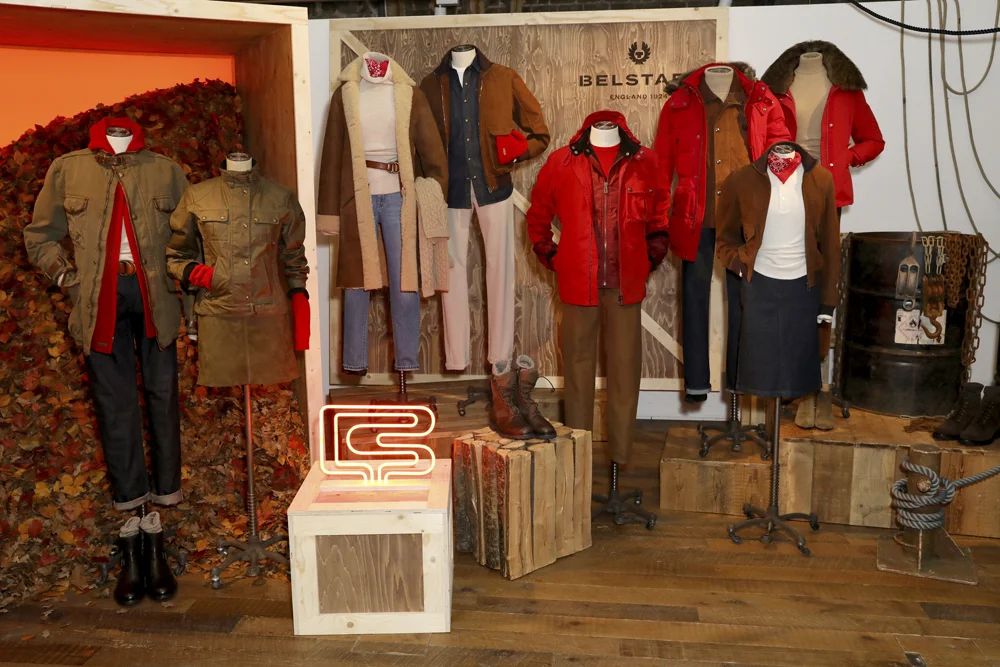 Sean Lehnhardt-Moore launches new Belstaff range at LFWM
With the seasons changing swiftly and the cold winter weather finally starting to creep in, people aren't quite steering away from their heavy-duty coats just yet.

 
Staying warm is very much still at the forefront of everyone's minds when choosing an appropriate yet stylish piece of outerwear to conquer the day in. 
Creative director Sean Lehnhardt-Moore of British luxury brand Belstaff, has created a line which not only encompasses an on trend style, but that also offers exceptional quality and functionality too. The line which launched at LFWM, featured the brands outstanding hand waxed jackets with all of their signature and staple detailing.
Evoking a true sense of British quality
The collection, which boasts the iconic Panther Jacket, inspired by the original Belstaff racing jacket, The Trailmaster, which is beautifully finished and hand-waxed for an authentically worn-in feel; is quintessentially British in quality and offers that standout iconic look, perfect for channelling your inner motorcyclist persona.
Featuring the new limited-edition aviator jacket
Celebrating the centenary of the RAF, Belstaff have created 100 limited edition leather jackets featuring their own unique serial number. Staying true to its aviation routes, the Arne Jacket boasts an eye-catching shearling collar and RAF embroidered patch detailing; this must-have jacket is exclusively available in Belstaff retail stores and online. 
RAF100 exclusive jacket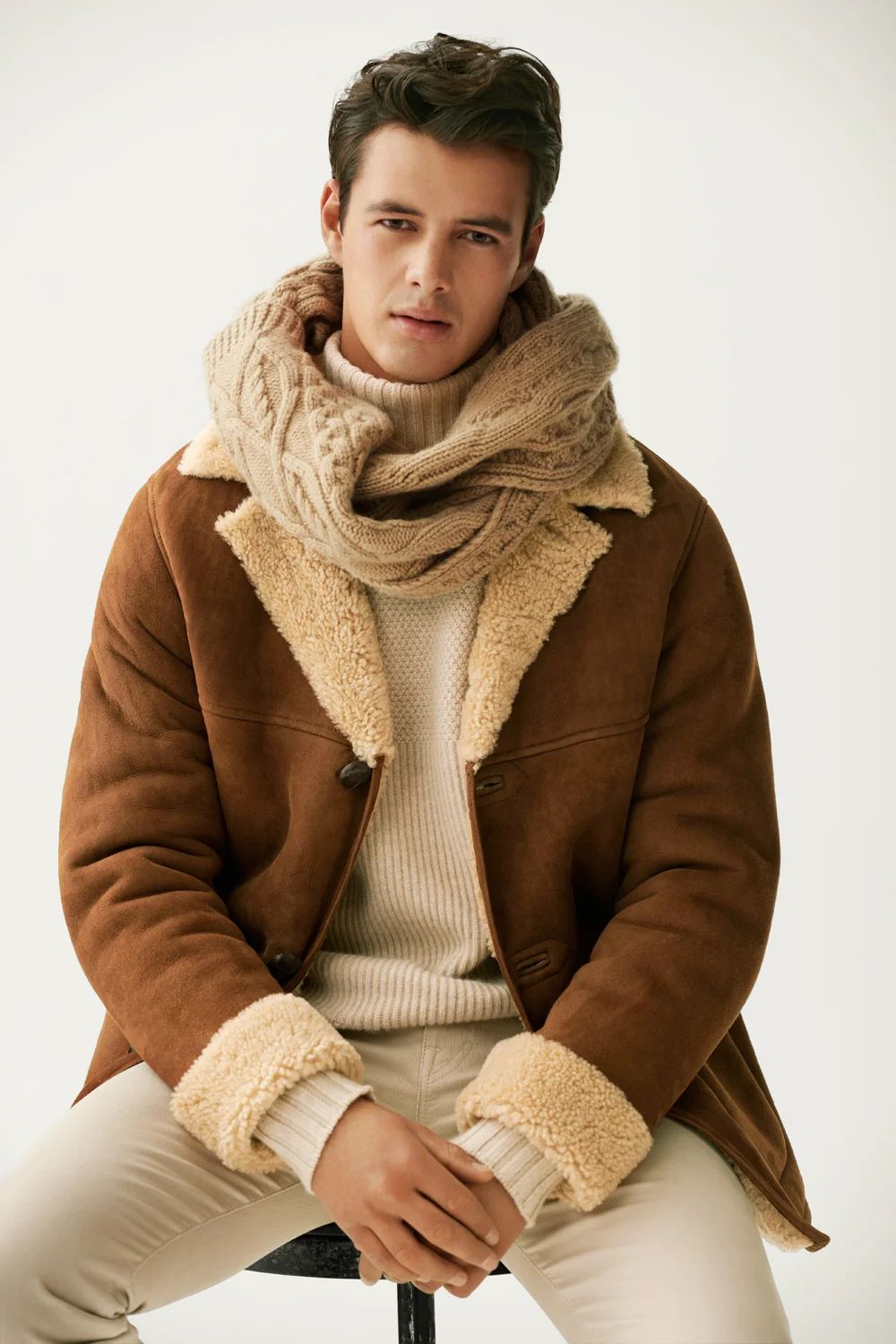 Channel your inner race car driver with the Belstaff x McLaren collaboration
Designed with comfort and style in mind, this modern and sleek racer style jacket is the pinnacle of collaborations between Belstaff and McLaren. Featuring a cleverly designed underarm jersey panel, allowing for increased movement over a regular leather jacket and the duel branded rubberised patch on the left sleeve, this is the ultimate must have in any race car enthusiasts wardrobe.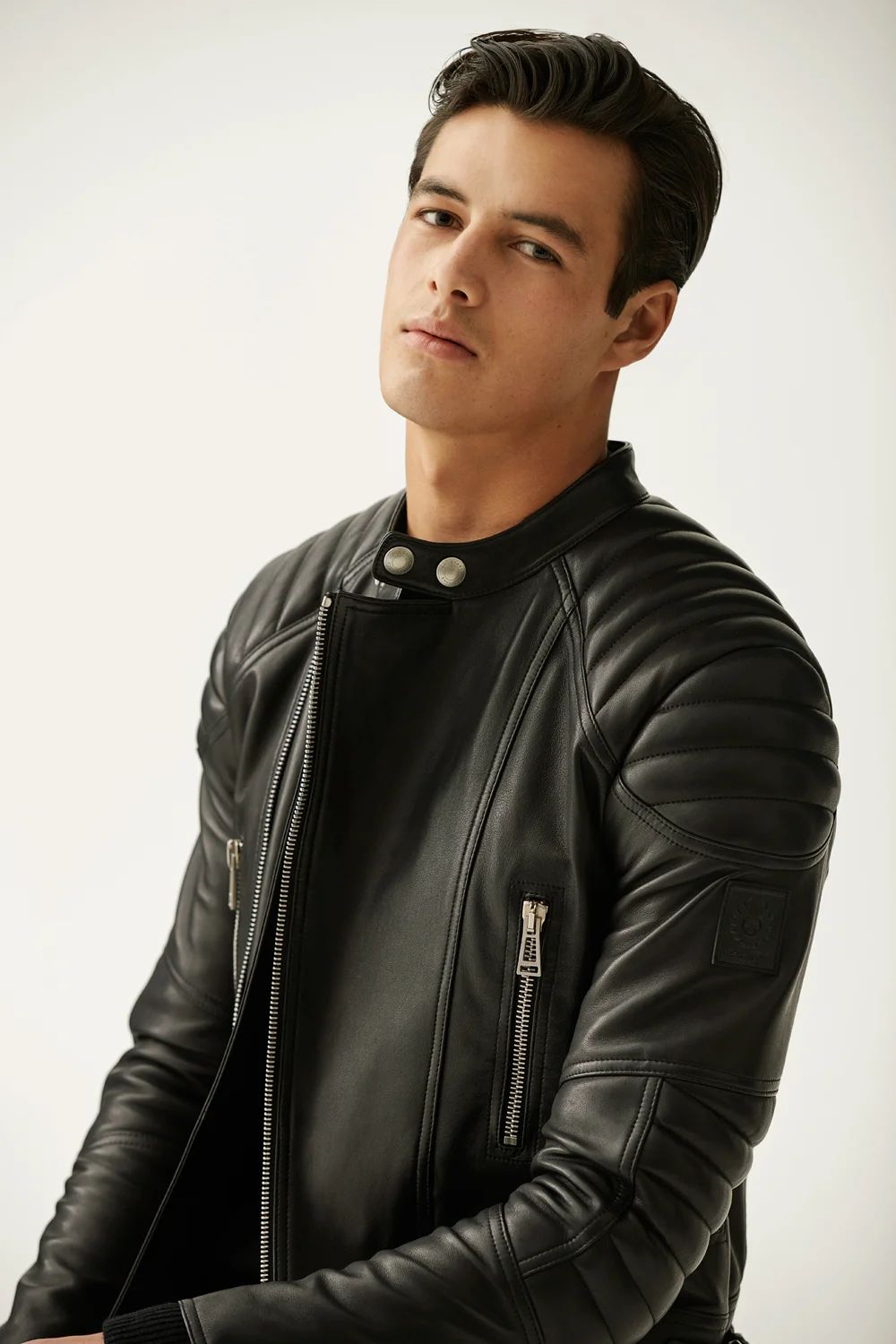 Add a pop of colour to your Spring/Summer '19 collection
Lehnhardt-Moore's new collection saw the Outlaw jacket reimagined in colour. This iconic jacket now adds cadmium yellow to its range, perfect for standing out in the crowd. Benefiting from all the same features of its counterparts, the press-stud closure on the collar, zipped cuffs and the stunning diamond stitch shoulder detailing, this statement jacket will lift your spring/summer collection to another level. 
The LFWM '19 launch
Drawing on their vintage and biker routes, the collection was shown on static mannequins at LFWM, allowing guests to truly appreciate the quality and intricate detailing of each individual jacket. Like people, each one has its own personality and history, drawing you in to the companies long standing heritage. The new collection didn't disappoint, offering something for everyone from traditional looking bomber jackets and biker jackets, to the more modern looking collaborations and new colourways. 
We expect to see great things from creative director Sean Lehnhardt-Moore over the coming months as he continues in his role. He has shown a great understanding for the brand and its heritage, whilst also interjecting his own personality into his first launch with Belstaff.