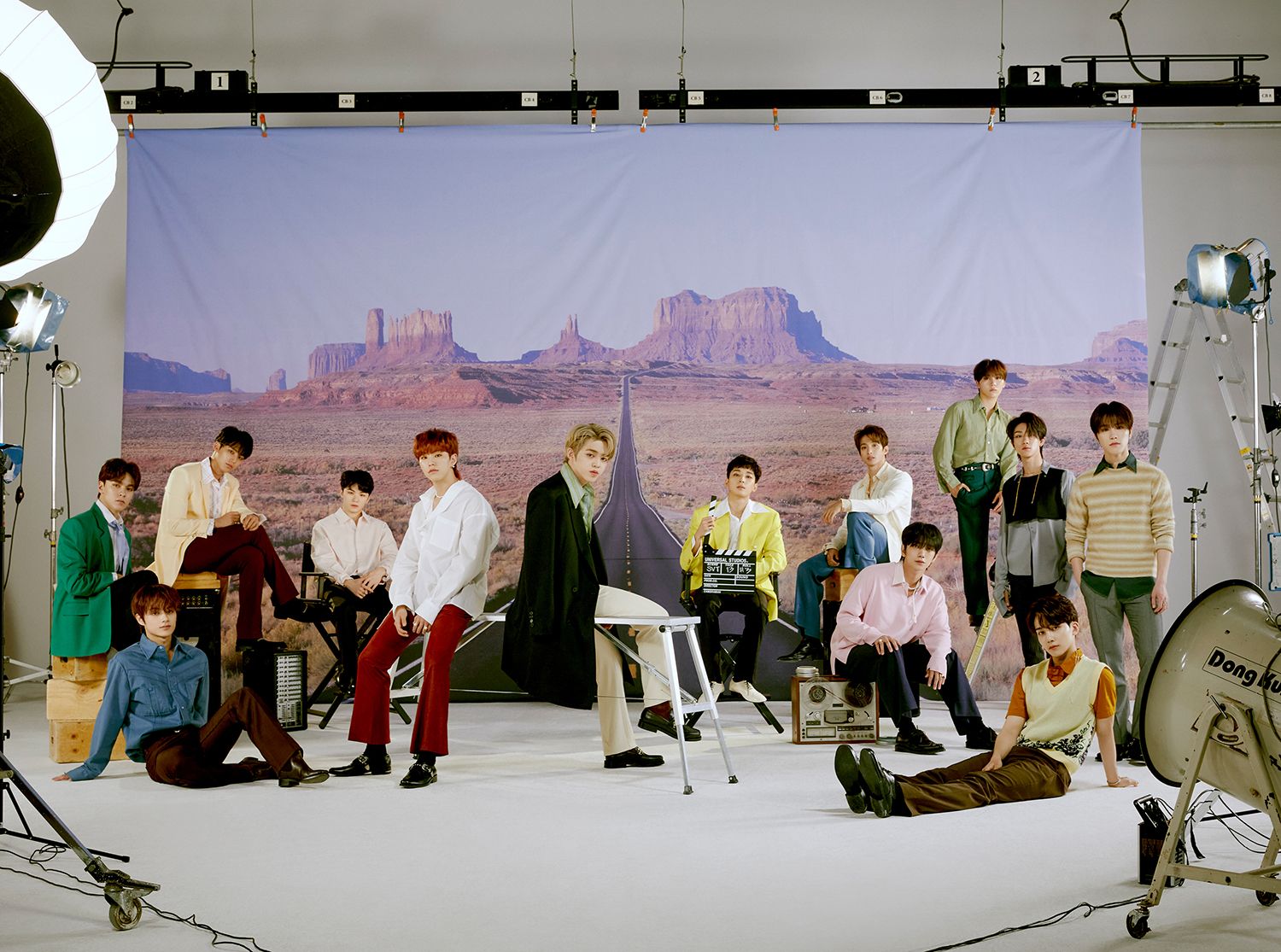 SEVENTEEN
Thirteen multi-talented artists. Three dynamic sub-units. One internationally renowned K-pop boy band that churns out hit after hit––and has a hand (well, thirteen hands) in every element of content creation, from choreography to songwriting. This is SEVENTEEN.
The band's self-determination is a refreshing rarity in K-pop, where record labels often dictate their acts' brands and output. According to the boys, SEVENTEEN's "self-producing" nature contributes to the group's staggering success. Named for the sum of 13 members + the 3 subunits into which they divide (hip-hop, vocal, and performance) + the 1 team they make up, SEVENTEEN is the sole Korean act besides BTS to sell 1 million copies of an album (Heng:garæ, June 2020) in the first week after its release. Since dropping their debut EP (17 Carat) five years ago, SEVENTEEN has been wowing and inspiring their massive fandom (stans call themselves "CARATs," like a 17-carat diamond) with elaborate choreography, heartfelt lyrics, and irresistible energy. In honor of SEVENTEEN's new album––the buoyant Semicolon, released last week––1883 spoke with the 13 artists that comprise one of K-pop's biggest names. SEVENTEEN dished on the treasured bond they've formed with both one another and their CARATs, what it's like to create their own work from the ground up, and why, even in 2020, "possibilities are endless" for the thriving boy band.
Thirteen members is more than most boy bands! Given that there are so many of you, how do you keep up with one another on an individual level? And how do you bond as a full group when you're not creating art or in the spotlight?
Joshua: We try to communicate with each other a lot and spend time together.
The 8: We go out to eat delicious food and sometimes have honest conversations over a glass of wine.
DK: We're not much different from what you see us on screen. We're all fun people who really care about the team a lot so we always have a great time together.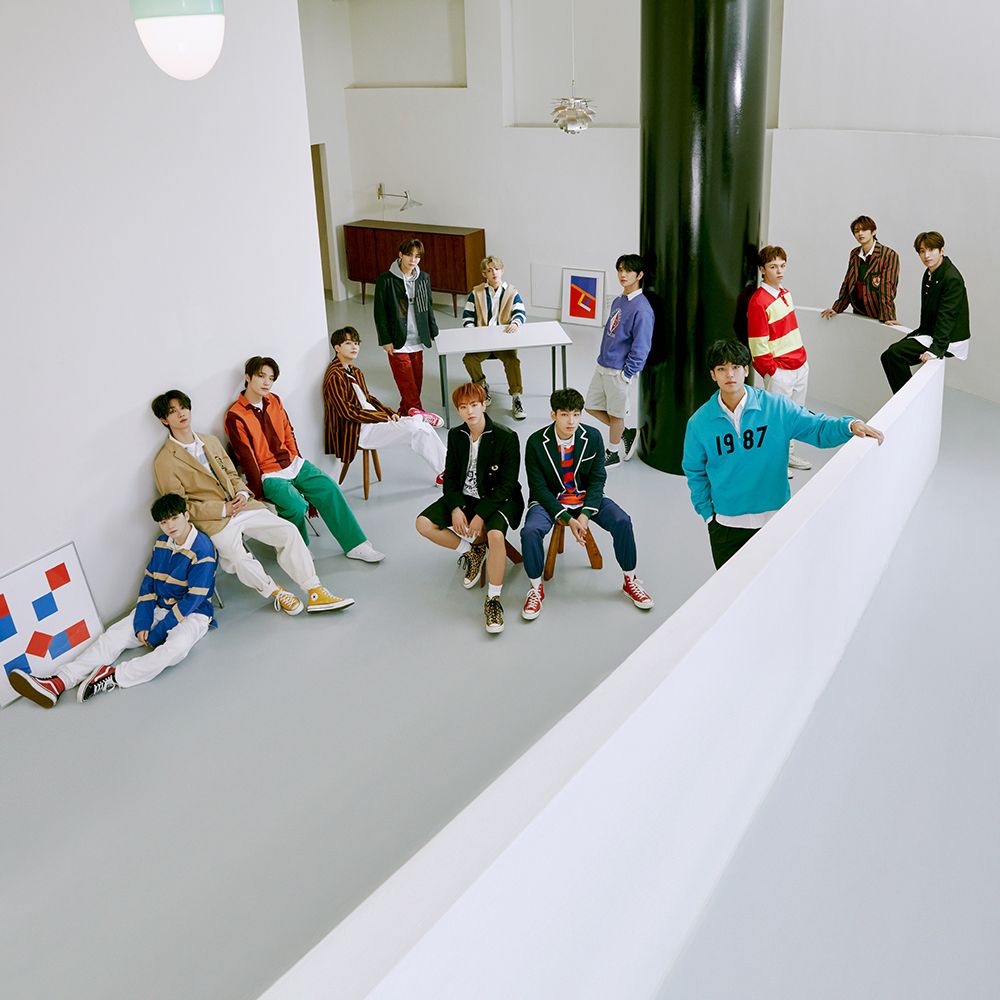 In your two most recent EPs (Heng:garæ and 24H), many of the tracks burst with hope and inspiration, or are at least marked by resilience in the face of heartbreak. How do you maintain such optimism, and what message do you hope Carats (your fans) take away from listening to your upbeat music? Also, can you elaborate on the meaning behind the fandom name "Carats"?
Jun: We hope that our fans take some time to think about their dreams while listening to our songs. Just do whatever your heart desires! For me, CARATs are my source of confidence.
Hoshi: I think I can maintain a positive mindset because we have this many members whom I can rely on. Through our music, I wish to give CARATs joy and happiness, and if I may go a little further, I wish it could also comfort them. CARATs are the reason why SEVENTEEN exists.
Seungkwan: The positive energy is the drive that keeps us doing what we do, which is singing and performing. That bright energy shines when we're together so I think it naturally shows in our music as well. And I wish to share that energy with CARATs and be their source of strength. They are the reason for our existence. We've come so far thanks to their love.
SEVENTEEN is a "self-producing" band in an industry where record labels often direct their artists' work. Why is it important for you to have a hand in all elements of creation, from songwriting and producing to choreography, and what words of wisdom do you have for musicians looking to take charge of their art and brand?
S.Coups: It feels more genuine. And it gives a sense of growth achieved together. (As for words of wisdom) Keep your thoughts light but passion igniting!
Woozi: We consider this to be crucial and organic. One of the most important things for us is the group's identity and what message we're trying to convey, and I think this is closely related to the authenticity of the music. So to step up our game, we self-produce. Telling our stories is something very natural and important. To those who are writing and composing music, I'd like to tell them that we're in this together. As awesome people who are trying to make good music, let's keep up the good work.
Vernon: An artist should have an understanding of the craft. We all have our own path; the direction we take is for us to decide.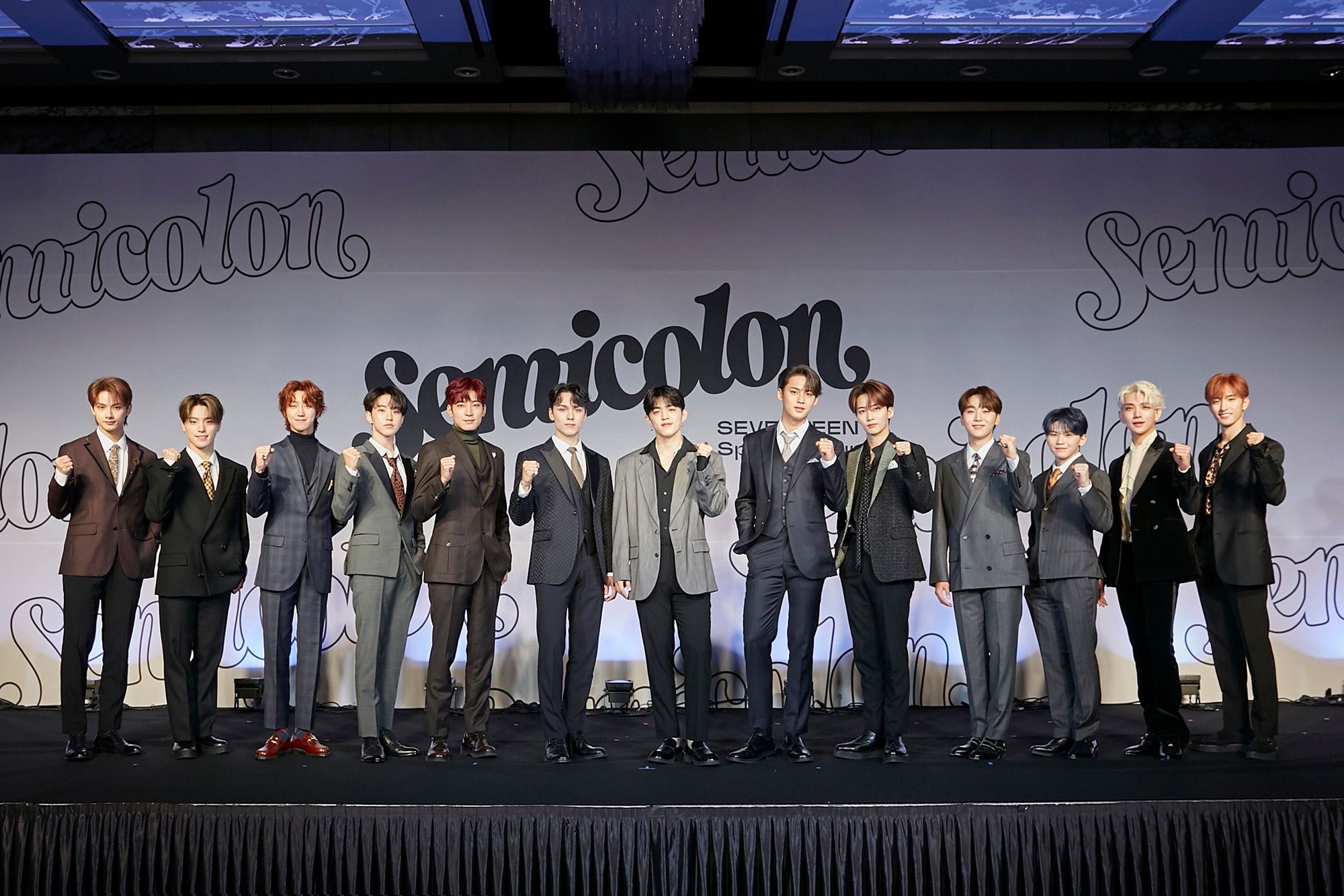 Many of your lyrics seem personal and intimate. When you're crafting songs and choreography, to what degree do you create work that reflects the experience of all 13 of you? Does doing so ever pose a challenge, given that you are all unique individuals with different life experiences?
Wonwoo: We're trying to incorporate our personal stories to an extent that it doesn't harm the song's nuance. It's a pretty smooth process because we all possess similar mindsets.
Mingyu: You can view it this way – we are trying to tie the relatable elements of our individual stories into our music. Each of the thirteen members generates ideas.
In an exceptionally competitive industry (music) and equally cutthroat genre (K-pop), you've managed to become one of today's most stanned and celebrated K-Pop boy bands. In your view, what accounts for your monumental success?
Jeonghan: It's a combination of all the elements that come together – the thirteen's energy, passion, effort, teamwork, and staff. We are lucky enough to have good people and staff around us.
SEVENTEEN's forte is the energy of the thirteen members. We continue to tell our stories through music and establish our identity with our performances. There were of course trials and errors in that journey but we're keeping steady and to create our own colour. Many people tell us that SEVENTEEN takes advantage of the virtues of a multi-member group to the fullest. I think SEVENTEEN's strength is that all thirteen members' charms shine through the synchronization. Our possibilities are endless, as we amplify the synergy beyond thirteen.
Dino: We can incorporate more of our stories because it's self-produced and that enables people who relate themselves to our music further. And I think they like our unique colors as well.
SEVENTEEN's special album [Semicolon] and video to single 'HOME;RUN' is out now. For more info visit Instagram, Facebook or www.seventeen-17.com
Interview by Leah Cates