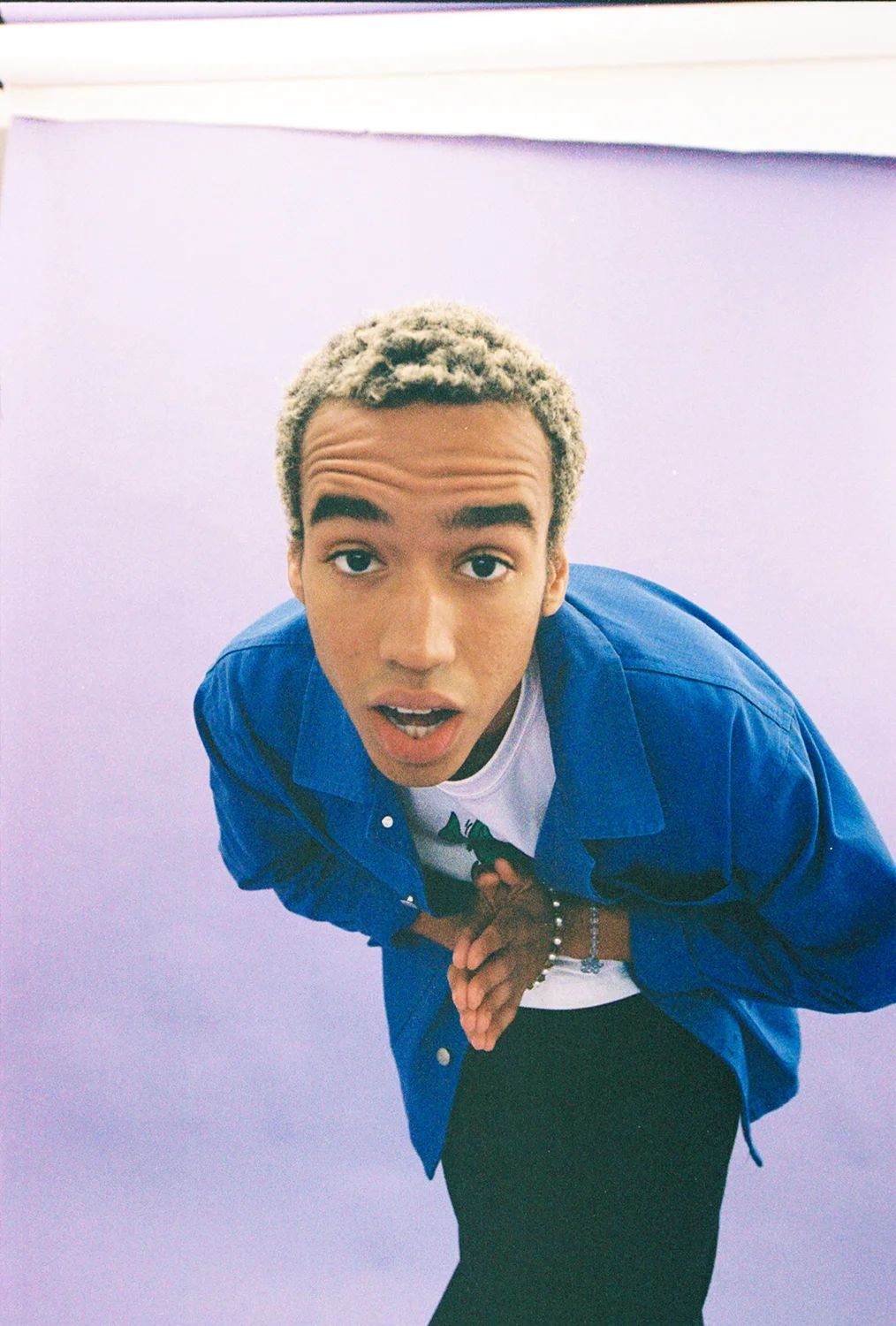 WizTheMC
WizTheMC doesn't think in genres. His music is made in excitement.
Inspired by storytelling, rap, and hip-hop, and the artistry pouring out of Toronto, Canada, WizTheMC has been creating music from the heart and on his own for years. Using YouTube to create beats and perfecting his songwriting craft and musical ability in collaboration with other up-and-coming artists, he is ready to share his next album with the world.
Different from his previous EPs and singles, WizTheMC's upcoming latest record, WHAT ABOUT NOW explores a new sonic direction from the artist, utilizing melody and organic instrumentation perfectly fused with the iconic beats and rhythm so signature to a WizTheMC sound. Edgy, creative, strikingly honest, WizTheMC opens up to 1883 Magazine about his songwriting processes, the new direction he's headed, and how he hopes his fans stay excited about music just as much as he does.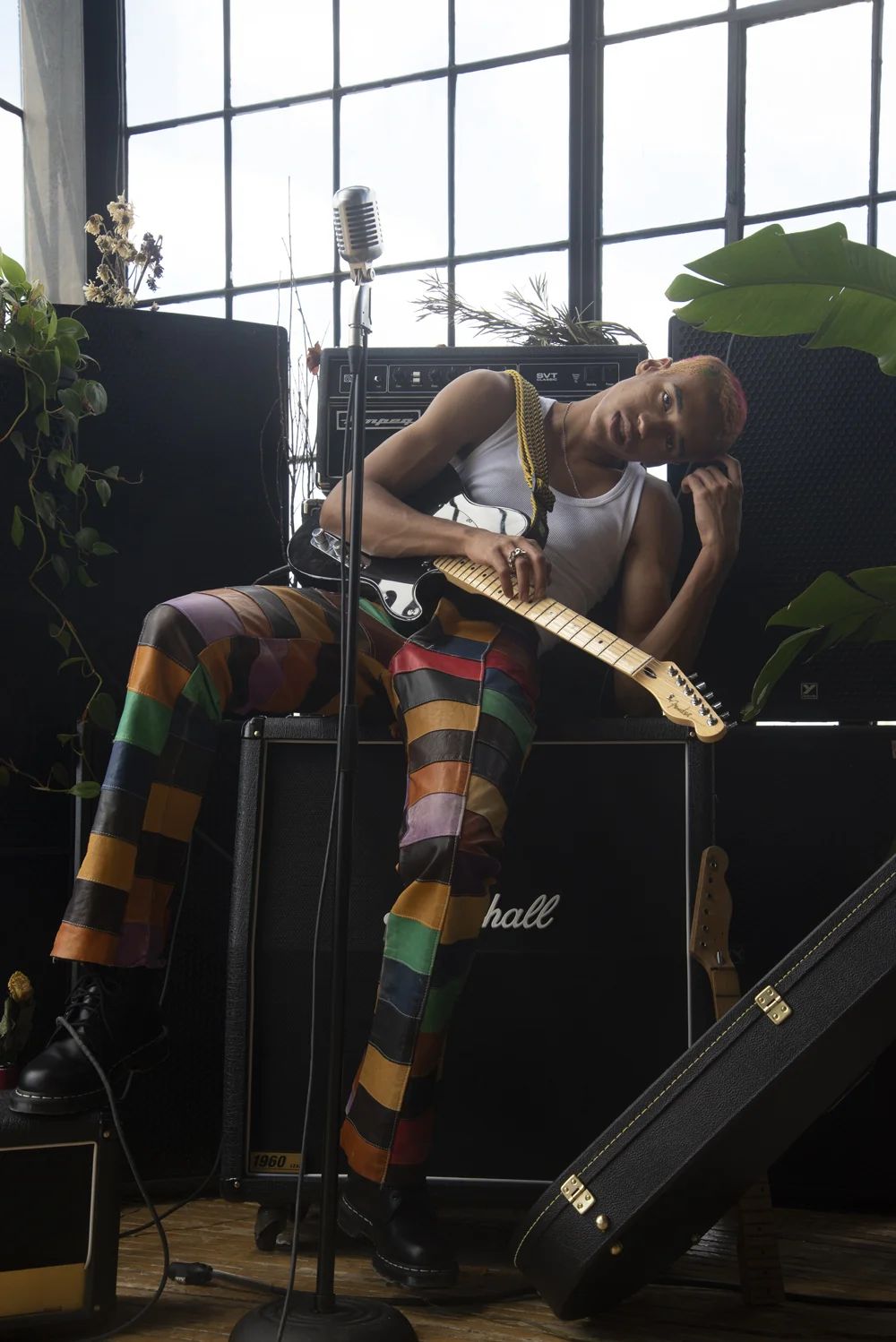 Let's start at the beginning. You were born in Cape Town, South Africa, and raised in Germany, which is incredible. Which memories stand out to you from growing up in these places? What from these experiences (culture, music, etc.) inspired the music you create today?
I didn't grow up much in Cape Town as I left when I was 2 years old, but the memories that stand out from all the times I've been visiting was the humility I felt from coming back to the place where I was born and seeing, with new eyes every year, what an utterly beautiful place it is and also seeing and acknowledging the day to day struggle lots of South Africans experience due to circumstances and the environment they were brought up in. I can call myself lucky that I have an amazing German Mama who raised me and my brother in Lüneburg, Germany, which is a super cozy small town in the north of Germany. Most notable memories from Lüneburg must've been the ''Happenings'', which were parties that my brother and my homies from NOHOMES threw. That's where I started to pick up the love for performance and where I got about 60 people dancing to my music in the smallest room you can imagine.
'All My Friends Are Stoned' is an awesome move … The track has a real groove, and it's also different from your earlier songs. Was this a song inspired by your time at home in quarantine, or was it something else that inspired the line, 'How did all this life pass us by?'.
Umm the entire song was based on my Highschool experience, I won't say when I started smoking weed but what I can say is that 3 years passed by so quickly and I couldn't remember any of the things my teachers taught me in school. Weed has been a blessing and a curse for me. The blessing is that weed was the main reason I kept rapping because everything sounded much doper (pun intended) than it actually was. The curse for me was the laziness and not-so-sharpness of the mind that comes with the THC but hey, here I am and I remember what I did last week so I guess Canadian weed is not that bad after all.
Toronto, Canada was actually where you began perfecting your music skills – What was it like to get to a place, meet with like-minded creatives, and develop your sound there?
It was magic. I knew no one, had no expectations, and was super open to meeting people. Toronto is a creative hub where super talented filmmakers, producers, and artists roam the local streets doing everyday things. I was fortunate enough to be running into some of those creatives and was able to make little projects happen for very low budgets. I was just yearning to create and make some cool shit and some of the creatives I crossed paths with really resonated with that. That magic of connection made me come back to Toronto in a heartbeat.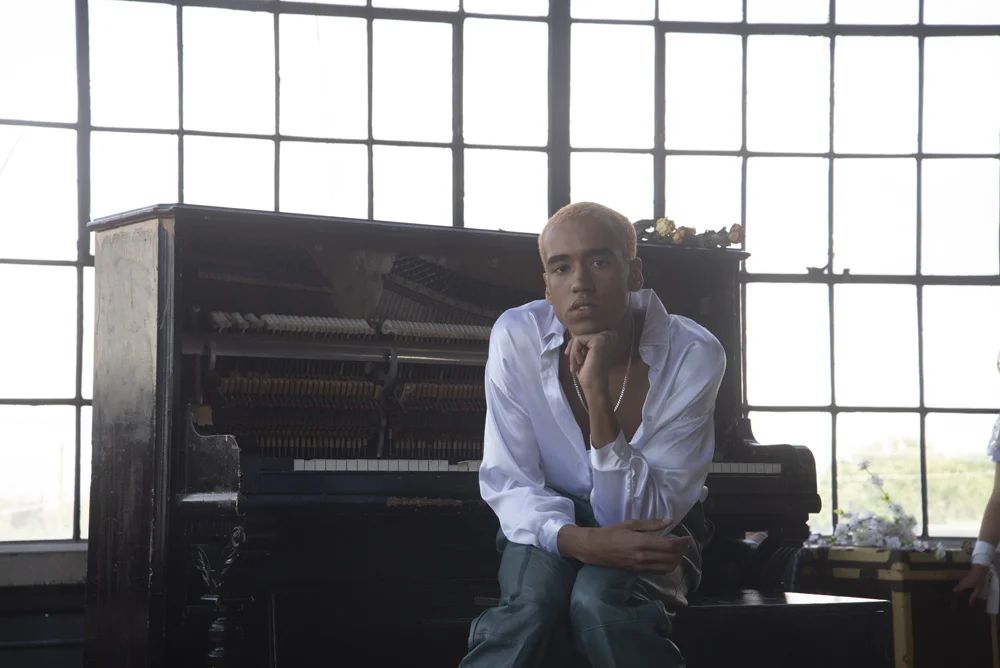 The energy of your music on 'Growing Teeth' and now with 'WHAT ABOUT NOW' seem to lean towards a more melodic sound that differs from songs on Back in Toronto and Blessings In Disguise. Did something inspire you to play around more with melody?
After rapping for 4 years straight I needed something to make my music more interesting and I believe the melody was the missing element that I am now able to add to the blend of music I've been creating for a while. But even before I even knew what a melody was I just liked the feeling of a moving, somewhat round sound that felt like ear candy.
As I'm integrating more melodies into my sound I am also learning about the theory of pop music and it's so interesting to see how a song's success often has to do mostly with the chorus melody (and the artist delivering it of course).
You've said that you 'want to change how people think about what a rapper can be.' Your art floats everywhere from the Tyga-type beats to acoustic, summery, Shawn Mendes type tracks, and it remains authentic either way. What's your perception of the mainstream view of rappers today, and what about that view makes you want to change it?
I feel like a rapper today is limited to what they are talking about and in what manner. People like J. Cole and Kendrick Lamar were clever and talked from their point of view in specific times of their lives, which allowed them to always talk about new things since it was all about how they felt or perceived the world through their eyes.
I don't think a lot of rappers have the privilege of being able to talk about everything from being associated with the streets to talking about how to make a romantic relationship work. If you blow up from a song where you talk about drugs, more often than not that fanbase will demand songs that are in that realm.
I have music I'm sitting on right now I wouldn't even think are me. But because I'm working with amazing producers & writers who are open to trying out new things and blending genres that never been blended before, I get to see how music can evolve and that you don't have to continue making what got you ''known''. Do what you love and focus on the fans who listen for the authenticity because all the other fruit fly type fans will flock to the next best thing when you are not releasing anything that sounds like your last song. Believe in your craft more than your fans do.
'Blind' is one of my favourite songs off 'Growing Teeth'. The juxtaposition between lines like 'I paint my life so bright / So I see where I'm going', and then you saying you struggle to see what's true and what's false is really deep. Talk us through what the songwriting process looks like for you when composing a song like this.
I love writing songs like these because they allow me to explore my contradictions. The whole song is about me not being aware of a certain angle because at the end of the day I'll always have my biases. The process of writing a song like that (or any other really) is heavily inspired by the music, in this case, the production by Hugo. So that guitar really set the vibe and once I had the chorus laid down everything that needed to be said came out. It's hard to explain how the process looks like since its literally intangible ideas and thoughts that manifest themselves into lyrics and vibrations we can hear.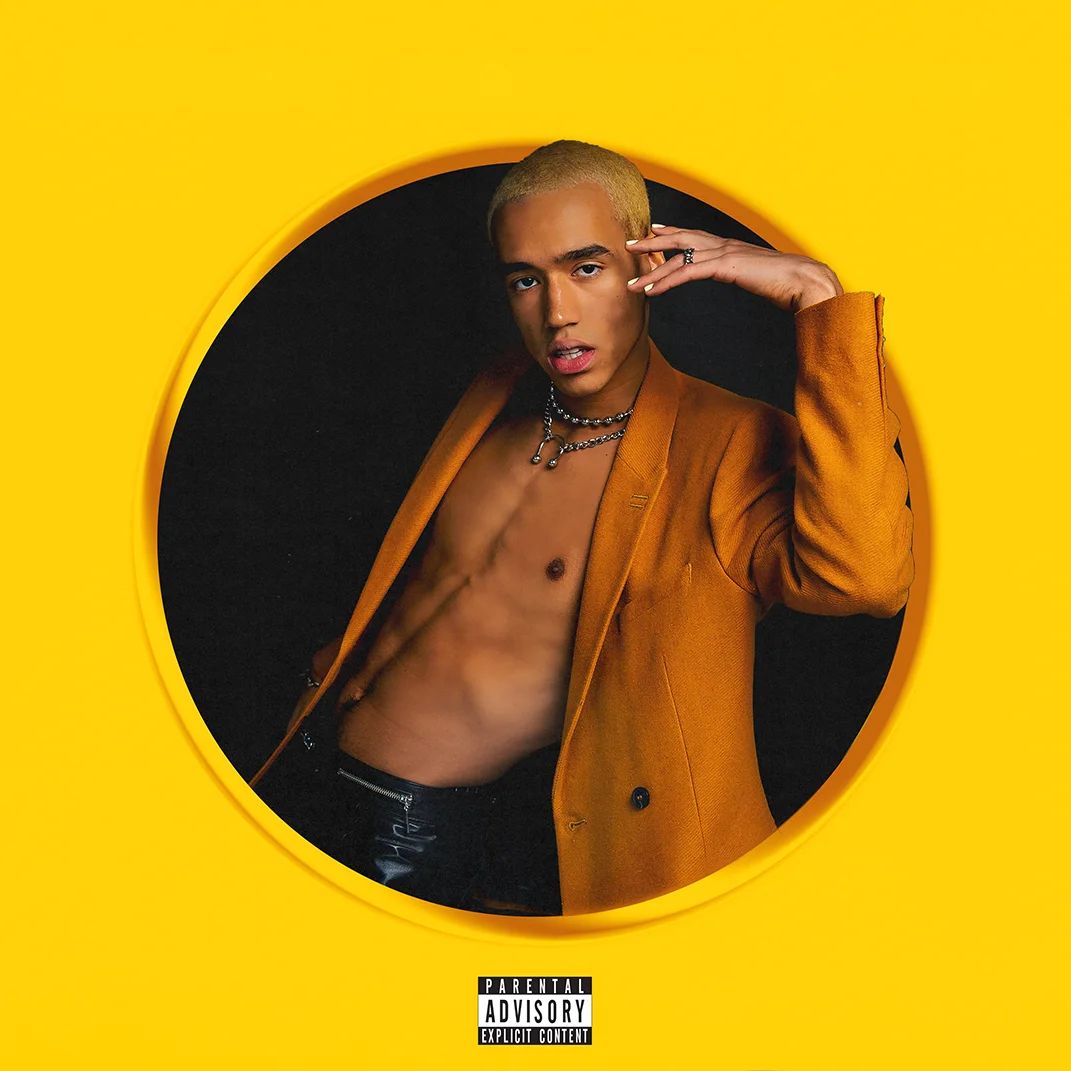 Everything from 2018 to now, the beat sounds fresh and organic and your use of instruments on your more guitar-focused songs sounds raw and real. I read you learned to make music on YouTube. What do you think of artists today using YouTube as a tool to further their music careers?
YouTube's great. If I'd get paid to promote it I'd tell (artists) kids to drop out of college and learn everything on YouTube.
I think anyone thinking of singing, rapping, or writing – should start with YouTube beats. Put a beat on, rap, repeat. If you like it keep going if you don't, stop.
I liked it and spent half a decade doing it and it's honestly crazy to what that has led me. YouTube is a great place to start any creative endeavours. (This honestly sounds like such a good ad)
Would you ever think of producing tracks for others someday?
Yes, but first I want my Grammy. Then I'll help others get theirs.
Your verses are loaded with lyrics. I admire the way you use them to paint feelings and amplify a song's story. Do you prefer songwriting over performing? And if so, why?
It's two very different things. Without the songwriting, there can be no performance. I love making & writing a song, although it can be really frustrating not being able to make a song when you intend to make one. Performance on the other hand is more predictable. I can rehearse the songs and then I go out and I know what I'm gonna do.
Sometimes though I feel like recording in the studio is a performance of itself. I'm performing to the microphone, so there are some days It becomes a hybrid and I leave the booth sweating.
Many of your fans have said that 'For A Minute' is their favourite song that's ever come out this summer! Where did you get inspired to create this laid-back song? Were you diving into a more pop-driven direction?
Wow, that's a pretty big compliment to take in. Shoutouts to the fans at this point!
So as far as I know myself I'm usually the one liking the girl more then the girl likes me, so with this song, I wanted to flip the script and paint myself as this cool kid who doesn't fall in love and can have casual relationships with many girls- which hasn't rung true in my short existence. I love stories and the power of storytelling and I feel like I did a decent job painting a picture of a summer love story. And more than anything I'm super happy people were able to receive this one so positively.
And to answer the second question: I don't think in genres, I think more so about what excites me and this guitar loop for sure did.
I love that 'I Know Rock Version 1.8' is like a glimpse into the sound of your earlier songs infused with the sound you're making now. What's the story behind this song?
Funny enough, the guitars you hear on the record now were not existing when we recorded 'I Know'. Hugo had originally set up a simple piano melody and some drums for this one. But after sitting on it for a couple of months he sent me a version where he played around with some rocky guitars and honestly I didn't know what to think initially but Hugo and Jacob convinced me its dope and so it grew on me and is now it's one of my favourites off the EP.
What do you hope listeners will take away from 'WHAT ABOUT NOW?' Does this record hint at what's next for you musically?
As always I just want people to be excited for what's next. I don't want anyone to be satisfied with these songs, I want them to spam my DM's saying they need more songs. I want them hungry. Every moment of the day. So that when I'm touring again they'll cry when I tease a song on stage. I want them to leave the EP committed to being a Stan for life. Nothing less.
WizTheMc latest EP 'What About Now?' is out now. For more info visit go to @wizthemc
Interview by Erica Danielle Garcia