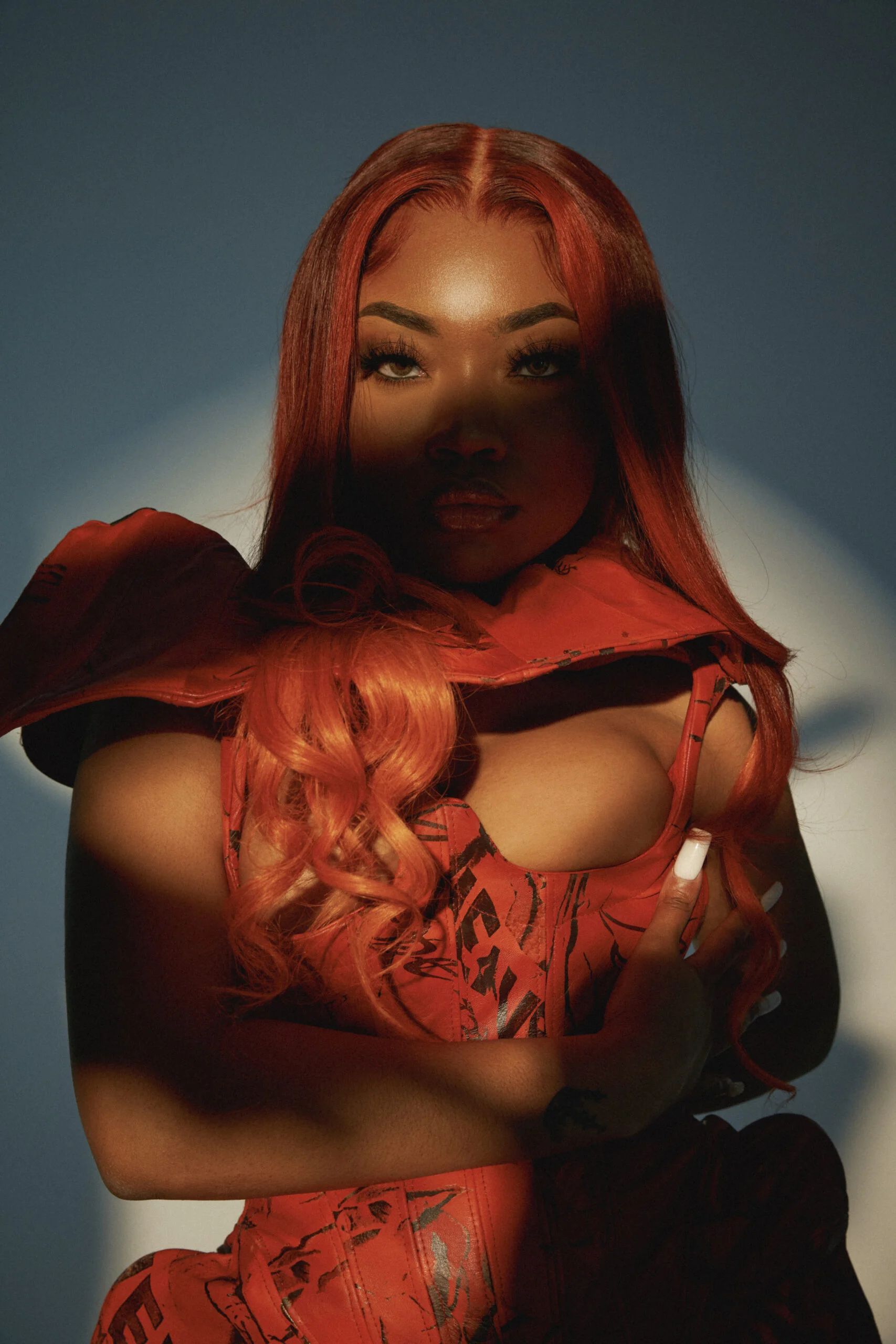 Shaybo
When I first came across UK rapper Shaybo it was on a Daily Duppy video that appeared on GRM Daily last year where she did a freestyle performance that made me raise my eyebrows with intrigue.
Following that she released her single Dobale later on in the year which really made me sit up and want to find out more about who this new artist was.
The video sold it for me where I saw the opening shot of her sitting on the floor getting her natural hair braided something that I could relate to all too well. The video and the song itself was something very different to what I had seen before and was something that I was immediately all the way here for. Over the past year after dropping a number of singles, some very strong visuals to go alongside them, as well as a Colors performance and several different virtual performances I was converted.
With the release of her first mixtape Queen of the South she is opening herself up and bringing people into who she is as a person and showing the versatility she has to offer as an artist. Not only embracing her Nigerian heritage and putting that on display for everybody to see. She is also opening up about the experiences that have led her to where she is in her career and the lessons that she has learnt along the way.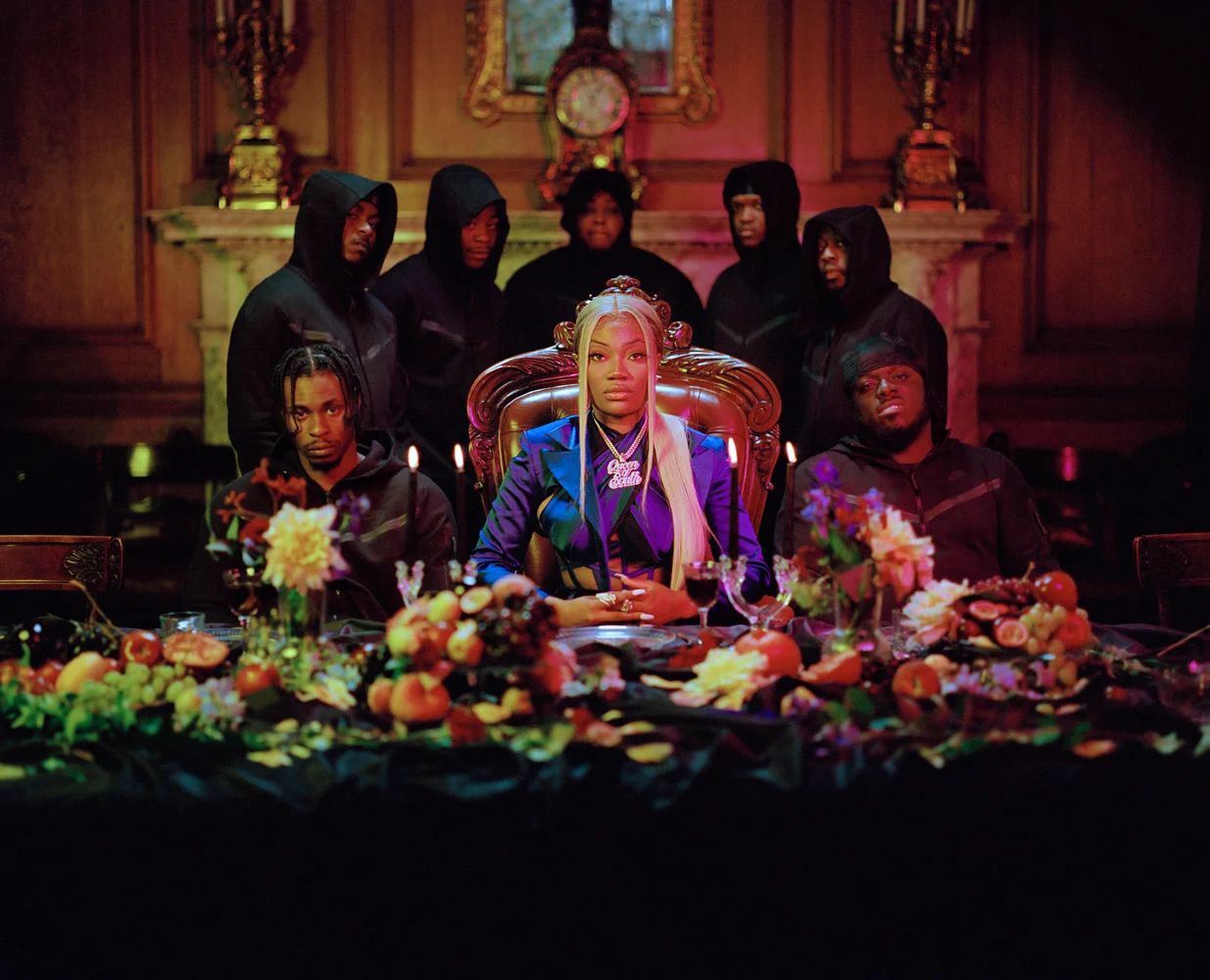 First of all, congratulations on Queen of the South. Where did the idea and the concept of the tape start for you and how did it come together?
The tape is something that has been 11 years in the making. I've just pulled from all my experiences over the past 11 years till now because I've been working for such a long time. I went into the studio, made about one hundred songs, and we picked 11 out of those hundred songs. In regard to the content and what I'm actually saying, this is just the transition that I've been making and the things that I've been through etc. I start off as Shaybo the strong-willed girl, the girl that's gang etc, but then it goes into a smooth transition where I'm singing about real-life topics and I'm talking about finding my self-worth and transitioning into the person that I am. 
As you've mentioned that you've been working on this for the past 11 years. With everything you've gone through, why do you think that now is the time to share everything?  
With COVID and everything, it didn't feel right to be putting things out and I feel like we've gotten to a time where things are opening up now and you know people can enjoy and be happy. But also I was finding myself as a person. I was going to the studio every day and speaking about experiences and how I feel about things. This is my first ever tape and I feel like people don't know that I have so much versatility and different sides of me. So, you know, all they've heard is anger and pain. But they haven't heard me loving me, talking about love, me talking about living life, you know, experiences and stuff like that. So that's why I'm making it.
Due to the type of rap artist you are, do you feel there was a certain expectation of music you create, compared to what we are getting from the mixtape?
I think because it's music and I've always had this side of me, so I've always let people know I study social work and I was doing that. However, music takes time, and yeah, the way things come out takes time. Eleven years ago, I wasn't studying social work and I didn't have the experiences that I have now. My anger and my toughness is still very much a part of me, which is why I put it into my music and I talk about things. There is a reason why women relate to what I'm saying. And there's a reason why they completely agree and understand where I'm coming from. I think we've all been made to suppress in some way, especially because of society's expectation of the black woman to suppress our anger and suppress our emotions. If we're talking too loud, we have too much cadence, we are deemed aggressive. So for me, my music was always going to be that way, I was always going to release that regardless. I wanted to show a much softer version, it's me understanding that now that I am in the position that I am. I don't want to influence girls to be like me and be strong and be all angry and aggressive, because that's a part of me that I struggle to deal with. That's a part of me that doesn't help me in my everyday life. I'm very impulsive. When I do show that side of me, that toughness and angriness, people walk on eggshells and people are intimidated. And for me, that's not something I want to inspire women to be like. I want to inspire them, you know, to be assertive, independent bosses.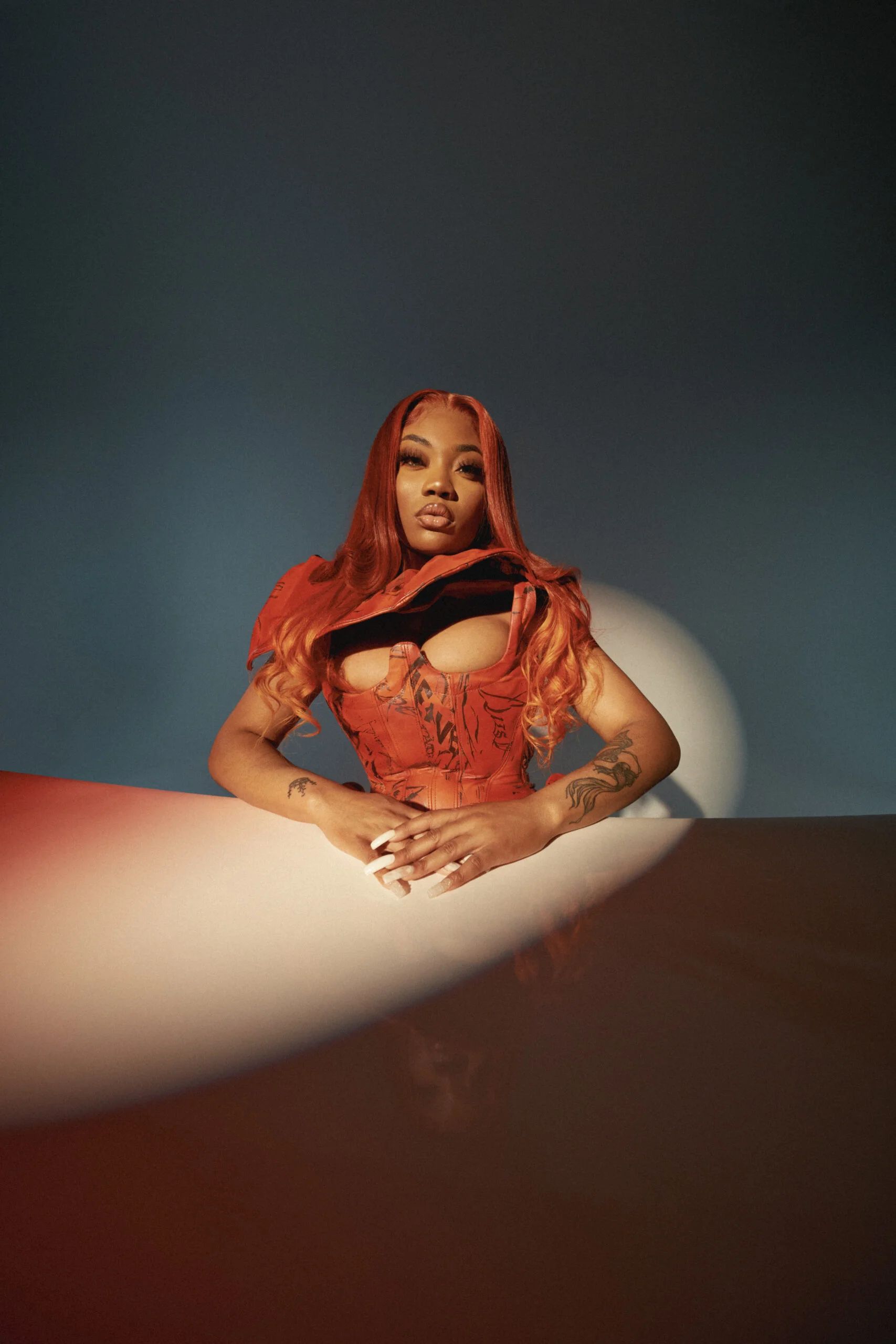 Do you feel like this is just a part of the experience of being a woman, navigating the music industry as an artist? 
I think it's about having a balance. I think it's about starting and always putting your best foot forward. I'm very friendly and I'm very respectful. Respect and kindness gets you a long way in life in general. But at the same time, it's about making your boundaries very clear and respecting yourself enough to establish respect from others. I think a lot of the time, even in workplaces, everyday life we are scared to speak up for ourselves because we don't want to lose certain opportunities and we don't want to lose things, especially in a male driven industry. The strongest-willed of women are the ones that get places because they establish that respect amongst men. No, you can't call me anytime you want to call me. No, I'm not doing this song this way. No, you have to respond to me when I'm messaging you because I treat people with the same respect that I demand of them. That's the thing. So about it's about being able to be a strong-willed person and be able to ask for that respect, demand that respect and give it back as well. 
So, going to the music and your title of Queen of South where did that come from?
I got the name actually watching the Netflix series called Queen of the South, it's about a naive and impressionable girl becoming a boss amongst men and, you know, overcoming certain situations, which I could completely relate to. And for me, I'm just a normal girl from South London that just people relate to. Like there's certain things and certain ways people in South London behave with very outspoken people. We say how it is, you know, we're very to the point. And, yeah, I was just I just embody everything that South London, even from me speaking in Yoruba and me talking about five-day pass or me talking about the DLR, all of those things.
In terms of the lyrical themes and the content on the tape. You touch on a number of different topics and specific things that you have gone through. Why was t important to share some of the things you were talking about on the tape? 
By me speaking my truth and talking about the things I address on the tape, I don't paint myself to be a polished person, but at the same time I paint myself to be an educated, unpolished person. It's me just being myself, I can be a bad girl, but I'm a bad girl with a good heart who's only been through stuff which a lot of people have been through. So for me, my truth is all I'm more concerned about. There's no specific thing that I've done. I've just made loads of songs and, you know, I've been through experiences during lockdown and during my whole life and I'm just putting it into my music. 
My Sister is a song you have with Jorja Smith which I feel is one of the standouts on the tape. You touch on an experience of a previous relationship. For you why was it important to have this song on the tape and share your experience? 
I think it was because people that have been through pain, I think they hide it by masking this heartless part of them. But for me, it was me trying to show people my vulnerability and trying to show why I am the way I am. To be honest with you, I think I'm embracing my social work knowledge and understanding that I'm a voice now. And I have so much people listening to me. So let me make a song about things a lot of women can relate to, a lot of women that have been through and stuff like that, and really talk about something of substance and talk about something that's meaningful within the black community, because I feel like domestic violence and abuse isn't spoken about in the black community. I know we speak about it with our friends and try to seek wise words or advice from our friends. But we actually are not educated in the sense of we don't know what these things are called. We don't know what is being gaslighted. We don't know when we're going through narcissistic abuse. We don't even know what narcissism is most of the time. So a lot of young girls are not aware of what it's called and what's actually happening and the behaviours and the games people are playing. So for me, it was about me using my insight and the education part of myself to kind of show women if I've gone through it and overcome it, you can definitely go through it and overcome it. And for me, music is about emotion. Like when you're going through heartbreak, you listen to Drake or Jhene Aiko something. I know women listen to me when they say they want to boss up and they want to get over anything, they want to just be on their BS. I just want to make that song where it's like, oh, someone broke your heart so listen to my music, you know what I mean? 
With everything that you touch on throughout the tape. What do you want people to learn about who you are?
I want them to learn that there's a balance, I actually do want to inspire people not just to be angry, but to overcome the things that they are angry about so much. I spoke about domestic violence and abuse. I spoke about wanting to just live my life and, you know, me finding myself. And, you know, I talk about having no worries. I'm at peace. So, for me, it's about showing people, even though you've been through certain things and you've come from a certain place or you've come through a painful environment, you can overcome it. You can still, you know, be happy.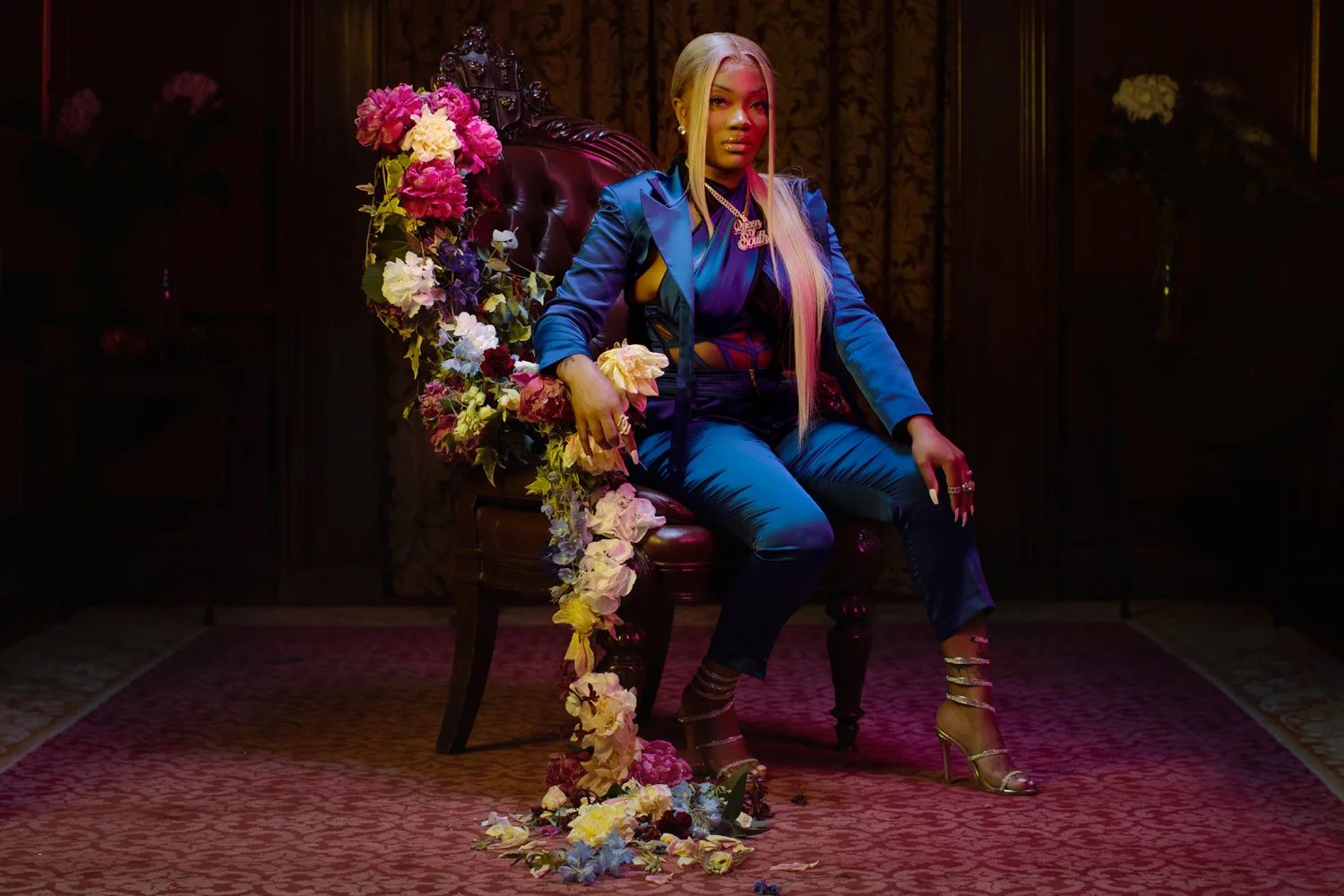 Shifting gears for a minute, one thing I want to touch on is your visuals. You have a very strong sense of representation and showing your culture and your heritage. How do you approach it in your videos and why is it important to show it?
I'm a creative all around. I'm creative in the sense that I know how I want to be styled and how I want my hair and makeup to look. I don't even think about it when I'm doing it. I'm just literally at the shoot saying 'you know what, put Jollof rice in this video, put fanta in this video'. As I write my music, I'm creating the video in my head. The way the type of creative I am, I'm visualising the video and I'm actually imagining I'm there. That's why I'm writing the song. So when I did a song like Friendly, I knew it was going to be in a hothouse and in my mind I was actually visualising it as I was writing. And for My Sister as well. I was literally visualising because I used to work as a domestic violence abuse advocate. I was visualising my experiences from that. And that's how I created the song, the way I did it. Even Broke Boys I was visualising as I was writing it, and I knew I would have my diamonds and my watch and all of that stuff. So, everything that I do is because as I make the songs and visualize in the videos, I was just easy for me to kind of put it together. 
What has the evolution as an artist and person been like for you?
It's just been it's been an amazing journey. I'm grateful because a lot of people don't get to, you know, go through this journey. A lot of people don't get to go through these things. I'm just happy that I'm a voice for all the girls that are in the hood and all the girls that have come from the same place that I've come from and even in Nigeria as well. I'm just very grateful to be able to be given this opportunity and be able to just speak my truth. And my voice just affects so many people and touched so many people's lives. 
This might seem like quite a big question but where do you see yourself getting to in your career?
I want to be one of the biggest female artists to come out of the U.K. and I want to dominate Nigeria. I've got big plans. And that's what it's going to be for me. I want to dominate Nigeria and I want to be one of the biggest artists to come out of there. It's not about the fame or the attention, it's just about me touching as many lives as I possibly can in Nigeria and in the U.K. And I'm trying to just do that by being true to myself. 
Queen of the South is out now, follow Shaybo via @shaybomusic
Interview Seneo Mwamba
[embedyt] https://www.youtube.com/watch?v=NUWmf8RdEXY[/embedyt]