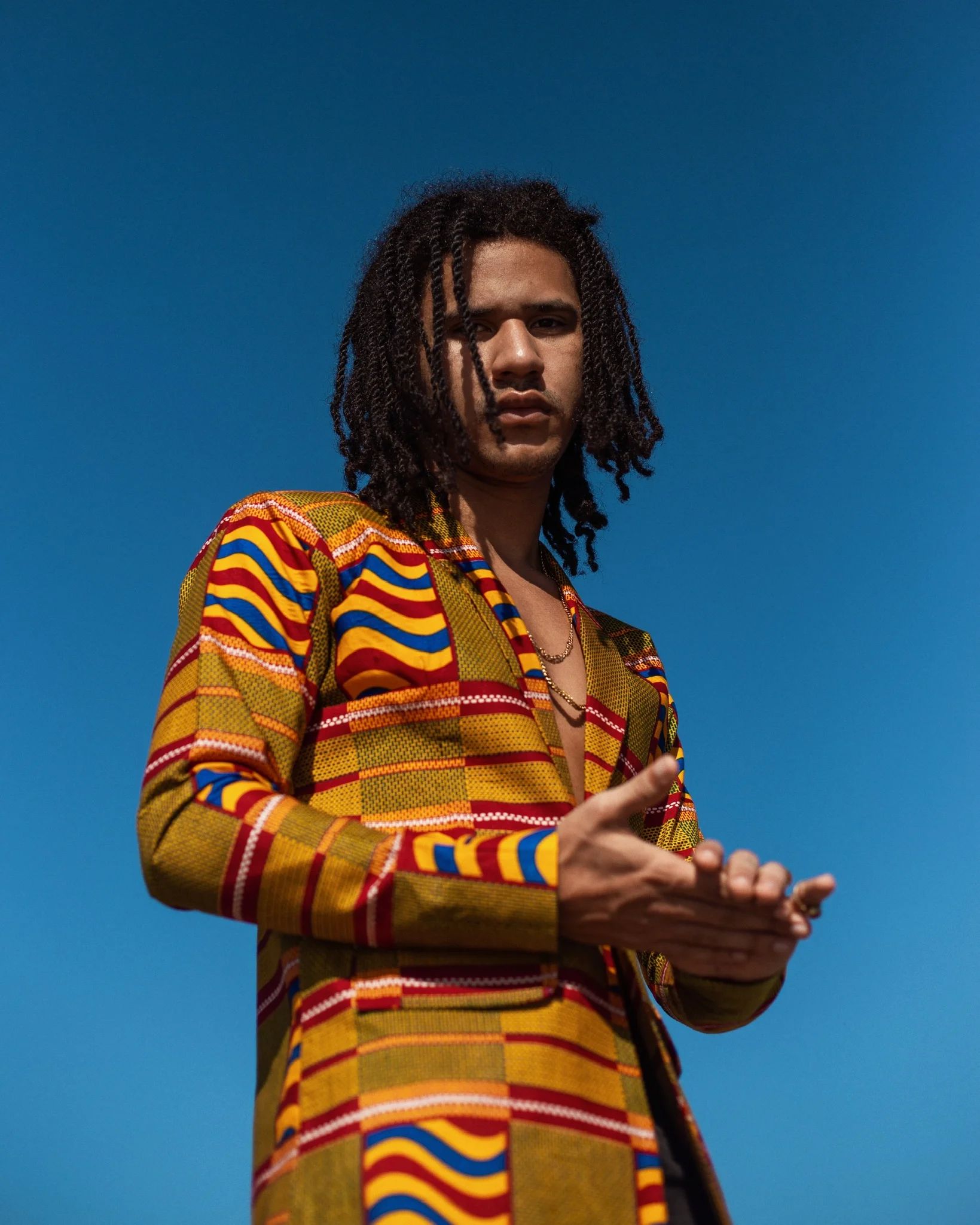 Tessellated – Tropics Vol.1 – Track-by-Track
After several hit singles, LA-based artist Tessellated releases his highly anticipated debut EP 'Tropics Vol. 1'. 
When you google the word 'tessellated', the definition that appears says the word means 'repeated shapes that fit together without gaps or overlaps'. When anyone who listens to 'Tropics Vol. 1', the stunning debut body of work by singer Tessellated, you hear how every single song fits together seamlessly. With a knack for blending & fusing genres while pulling from influences in jazz & reggae and his Jamaican background, 'Tropics Vol 1.' bringing all of us on a tropical journey, demonstrating that Tessellated is the bright glimmer everyone needs at the end of this year. As one of the many new artists and producers hailing from Jamaica, Tessellated is solidifying himself as a major artist to keep your eye on.
To celebrate the release of his debut EP Tessellated walked 1883 through each track, the backstory behind them, and the creative choices he made with each song.
'Rendezvous'
'This track was really a free flow of a bunch of different moods and feelings of what was going on in my life at the time. I had made a bunch of rhythms in the weeks prior with some friends from Jamaica, afterwards this was the first one I sat down with and just knocked it out in one go. To me it's really a track that embodies my energy, it has some depth without feeling too serious, which is why I chose it as the intro track for the project.'
'No Ansa ft. Crayon'
'I started this song in London during the 2019 Notting Hill Carnival, I linked up with producers Footsteps & Bayo and we started a bunch of ideas in a short studio session, this was the last one. Afterwards, in Los Angeles, I fleshed out more of the production but knew I needed a feature to complete it, the right one didn't manifest until all the way in 2020 when I was connected with Crayon who absolutely killed it. The funny thing about this track is most people think I'm talking about someone who won't pick up my calls but really I'm talking about being with someone who won't answer anyone else's calls when they're with me, but I guess it's all perspective.'
'Santeria'
'I remember Circa 11 playing me this rhythm and instantly knowing I had to do something on it. I had a melody but no lyric ideas and I decided I just needed to find one interesting word to write the song around, not sure who found it but we found it! The sample on this song is also pretty interesting, it's from a 90s Bollywood film called Raja Hindustani  – if you look up the meaning you'll see how it ties in.'
'Sweeter ft. Protoje'
'Probably my favourite song on the project, simply about a woman you just can't leave no matter what. Really wanted to draw on some different influences for this one so tapped into that afro-latin energy, a bit of Cuba, a bit of Brazil. Funnily enough, Protoje's verse on this track actually started as a part of another collab from 2017 that we ended up scrapping, but it found its true home here.'
'Me & My Lady'
'I got the inspiration from this track after watching Queen & Slim. I definitely didn't have a SO at the time but was inspired by the vision of two people just relying on each other, ride or die regardless of the situation. I was listening to the demo of the rhythm Tera Kòrá sent over, and wrote + recorded it same time.'
'Tropics'
'This was a fun track to make. A bunch of friends came to hang out at the studio because I was flying out the next day, recorded with everyone in the booth and it was just a good time. I had just gotten the rhythm from my friend ANH from Australia and I remember setting out that day with the intention to do a proper hip-hop track and run some flows. I think I was successful.'
'I Learnt Some Jazz Today'
'This is actually the oldest track on the project, the original version was recorded all the way in 2016 and was the first track I released as a vocalist. I re-recorded it in 2019 when it was picked up to be in Apple's Airpods ad which then went on to get an Emmy nomination. It also became my first song to chart on Billboard (#1 Jazz), a lot of firsts with this one.'
Listen to 'Tropics Vol. 1' by Tessellated below!

Intro by Kelsey Barnes