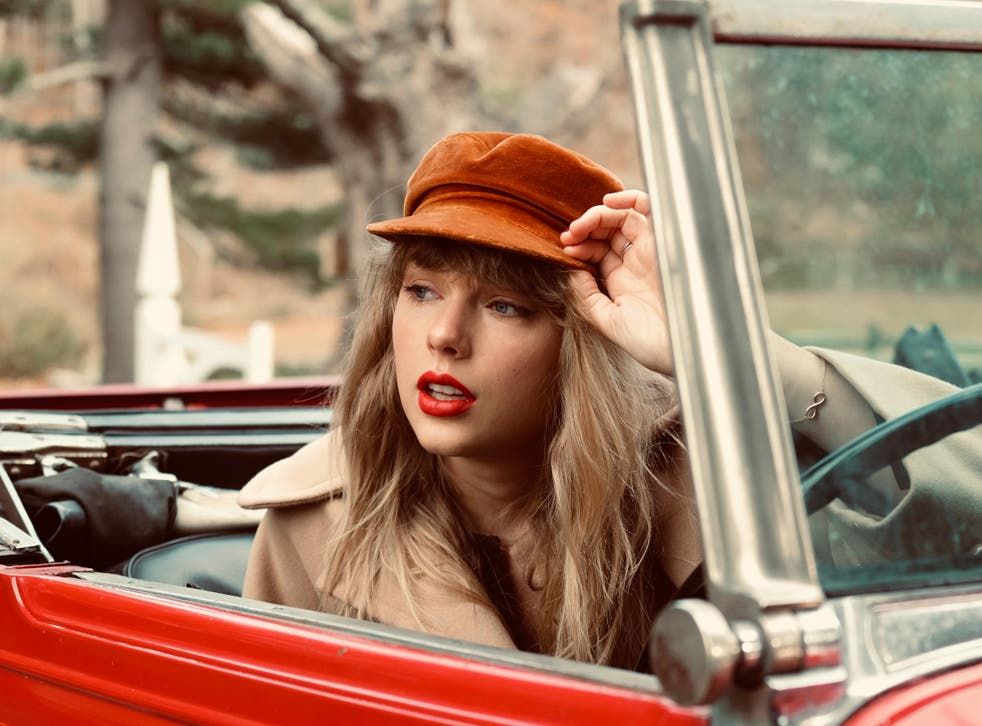 Taylor Swift – Red (Taylor's Version) – Album Review
Red (Taylor's Version) by Taylor Swift: a profound retelling of her magnum opus. 
There's this idea that the things we need tend to find us when we need it the most, whether that be a quote we decide to write out and tape on our mirrors to re-read each day or a scene from an old movie that makes us feel seen. For Taylor Swift, it was a poem. In her prologue for her 2012 studio album "Red," she references a poem by Neruda that she states captivated her so much, it stuck with her ever since the first time she read it. It reads "love is so short, forgetting is so long." She mentions leaning on it during her worst moments, buoyed by the idea that despite the heartache she was feeling, someone else at some point felt the same way. Although it's almost been a decade since the release of "Red," it's safe to say the album carries the same significance to her fans in the exact way that the poem by Neruda did for Taylor all those years back — even more so now with the release of "Red (Taylor's Version)."
After flexing her songwriting skills on "Speak Now," her 2010 studio album that had no other co-writers which was a bold statement in its own right, Swift felt like exploring again, stating that having a "thirst for learning" was the reason why the crux of 2012's "Red" is due to its chaotic, colourful palette of sounds. Much like its fellow re-recorded counterpart "Fearless (Taylor's Version)," "Red (Taylor's Version)" keeps the same essence of the original; everything from the childlike giggles on "Stay Stay Stay" to the dubstep smash in "I Knew You Were Trouble" stays the same with slightly more refined production. Some might argue that this is just to keep the new versions as close to the original as possible which is a factor, but Swift also knows the significance of these tiny, intimate moments that flicker throughout these tracks. In the most Swiftian way, it's her pulling down the curtain and reminding her fans that even if she's undeniably the biggest artist in the world, she knows that these nods and quirks matter to them.
In regards to Swift's vocals, the growth between the original and the rerecording is heard and felt most on "Holy Ground (Taylor's Version)." Gone are the slight twangs of the song's original vocals and in its place is Swift's mature, present-day voice, something that gives the track undeniable energy that still captures the pounding feeling of the original with the newfound confidence that appears throughout the rerecording. "State of Grace," the opening track and arguably one of her most underrated best songs, has even more power on "Taylor's Version." The original served as both a reminder and a warning to Swift herself and to her listeners about to embark on the album's rollercoaster ride of emotions; a poetic statement of what happens when you choose to play in the sometimes cutthroat and always ruthless game of love. Although the same sentiment still rings true on "State of Grace (Taylor's Version)," there's a subtle difference in Swift's vocals that isn't just from growth; it's coming from a place where, long story short, she survived. Despite likely being written a decade ago, it's just as reflective and ravishing today as it was back then.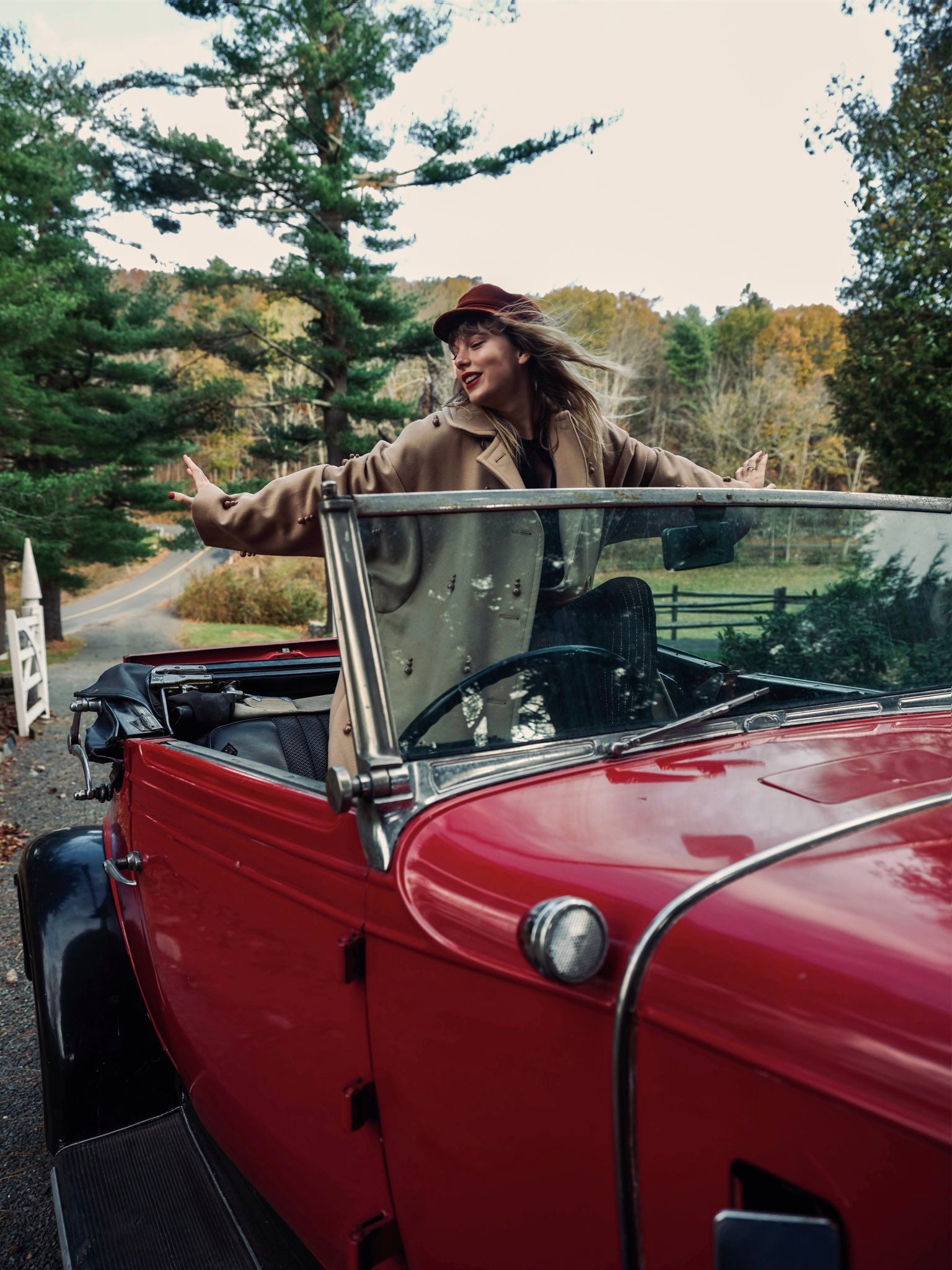 What does feel unique about this retelling of Swift's fourth body of work is the moments that aren't even relevant in regards to analyzing the music, such as Swift's snark-laced bridge in "We Are Never Getting Back Together (Taylor's Version)" or the still omnipresent heartache easily heard (and felt) throughout "All Too Well (Taylor's Version") even if Swift is long past those emotions and experiences. For Swift, what has changed the most since the 2012 release is her celebrity; obsessive tabloids detailing her every whim and alleged spat. Something that should stop listeners in their tracks is on "The Lucky One (Taylor's Version)," a song written about a singer who left the spotlight, is the major difference in the way Swift sings "And your secrets end up splashed on the news front page," with the final word being painfully accentuated to a degree that makes the original sound like nothing. That single note tells the entire story of what Taylor has experienced since the original record.
If 2012 Swift wanted to dip a toe into any genre she felt like, 2021 Swift is diving headfirst into that mentality, especially on the songs from the Vault. The "Red (Taylor's Version)" Vault tracks give us a deeper insight into the mindset of Swift in her early 20s, navigating everything from a lover cheating to pining for a love that's across the pond, and blending genres in whatever way she wants. A collaboration with country singer Chris Stapleton on "I Bet You Think About Me (Taylor's Version)" serves as a stark reminder of Swift's past country roots showing in full force. The acoustic guitar-driven track "Run (Taylor's Version)" reunites "Everything Has Changed" partner and longtime friend Ed Sheeran, the song showcases the ease in which both singers' vocals still mesh together beautifully, sounding as lush now as they did back in 2012. "Message In A Bottle (Taylor's Version)," with all of its lyrics laced with longing and the feelings of a new crush, could've been placed on 1989 as a slice of pop perfection fitting in perfectly between songs like "I Wish You Would" and "Wildest Dreams."
One of the many standout Vault tracks is "Nothing New," a gutting song about the fear of ageing and things slipping away, and gives us a collaboration with the incredible Phoebe Bridgers. Although Swift wrote this track on her own, the mirroring between the experiences both she and Phoebe have had to deal with both in the music industry and in their personal lives lends itself in a myriad of ways to this track. Thematically, the song explores the idea of being an ingenue—a phrase thrown at both Swift and Bridgers during the early stages of their careers—and coming to terms with becoming irrelevant and someone else eventually coming in and knocking them off the pedestal everyone else placed them on ("Are we only/biding time 'til I lose your attention/And someone else lights up the room?"). It's a worry Swift admitted around the original 2012 release, scared that she was seen as a has-been despite only being 6 or so years into her career at that point. Tonally, Swift and Bridgers are paired perfectly; Phoebe's raw & raspy vocals are the juxtaposition we need against Swift's. There's a reason why they are two of the most acclaimed songwriters of our generation: both can make their unique experiences utterly universal while cutting to the core with a single lyric.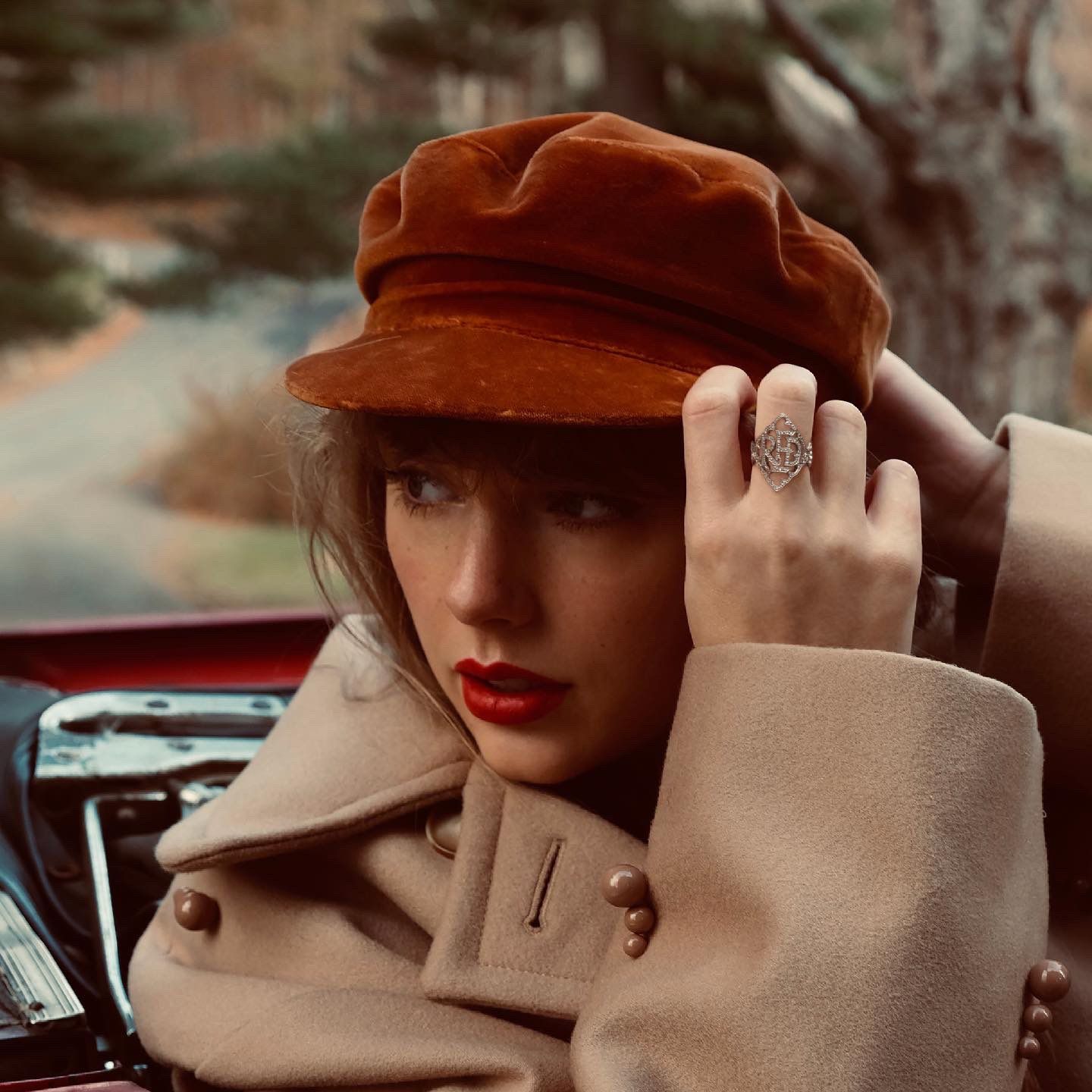 The most anticipated song that feels like it was a decade in the making is the 10-minute version of "All Too Well." After casually mentioning it in a GMA interview when promoting the 2012 version and feeling like she didn't have the dominance in music to release it fans have acted the opposite of casual in the best way, campaigning to get it released ever since. During 2017's reputation, Swift hopped on a fan's IG live and, when prompted with the question about the song's whereabouts, she stated it was "in a drawer somewhere," much like the infamous scarf. Luckily for all of us, she found it. A sweeping song that clocks out at 10 minutes, 13 seconds, ends the album and, much like the opening track, somehow contains all of themes and narratives—from heartbreak and longing to grappling with ageing and becoming irrelevant—in a single track, all constructed around the end of a relationship.
With lyrics like "You kept me like a secret, but I kept you like an oath" and "And I was never good at telling jokes, but the punch line goes/I'll get older, but your lovers stay my age," this extended version is like getting the final chapter of a book we already felt we read over and over, instead now we're getting anecdotes about the characters and stories we only just assumed before. It's a sprawling soundscape; a journey that Swift gives herself the grace to explore and heal from. She ties the entirety of "Red (Taylor's Version)" together with what should be seen as her most profound callback to the aforementioned opening track "State of Grace (Taylor's Version)" with the lyrics "And did the twin flame bruise paint you blue?", a sly callback to both her and her ex-partner being twin fire signs with blue eyes. 
To revisit what one would believe to be her most painful heartbreak might sound difficult for anyone else, but for Taylor, it's like muscle memory. She's always been able to slow down and speed up time, dabbling in the past and reframing it in her mind to better understand herself and how she loves. The mosaic of emotions and experiences she blended to create "Red (Taylor's Version)" is why this record, in particular, will be Swift's magnum opus; a body of work that details the scope in which Swift not only relates easily to her listeners but to the past versions of herself that still linger inside of her. For 2012 Taylor, love might've felt short and forgetting felt even longer. For 2021 Taylor, love means owning one's truth and, in turn, owning one's own story with all of its chaos, burning wistful desire, and her once broken mosaic heart.
10/10
Review by Kelsey Barnes
Red (Taylor's Version) is out now.