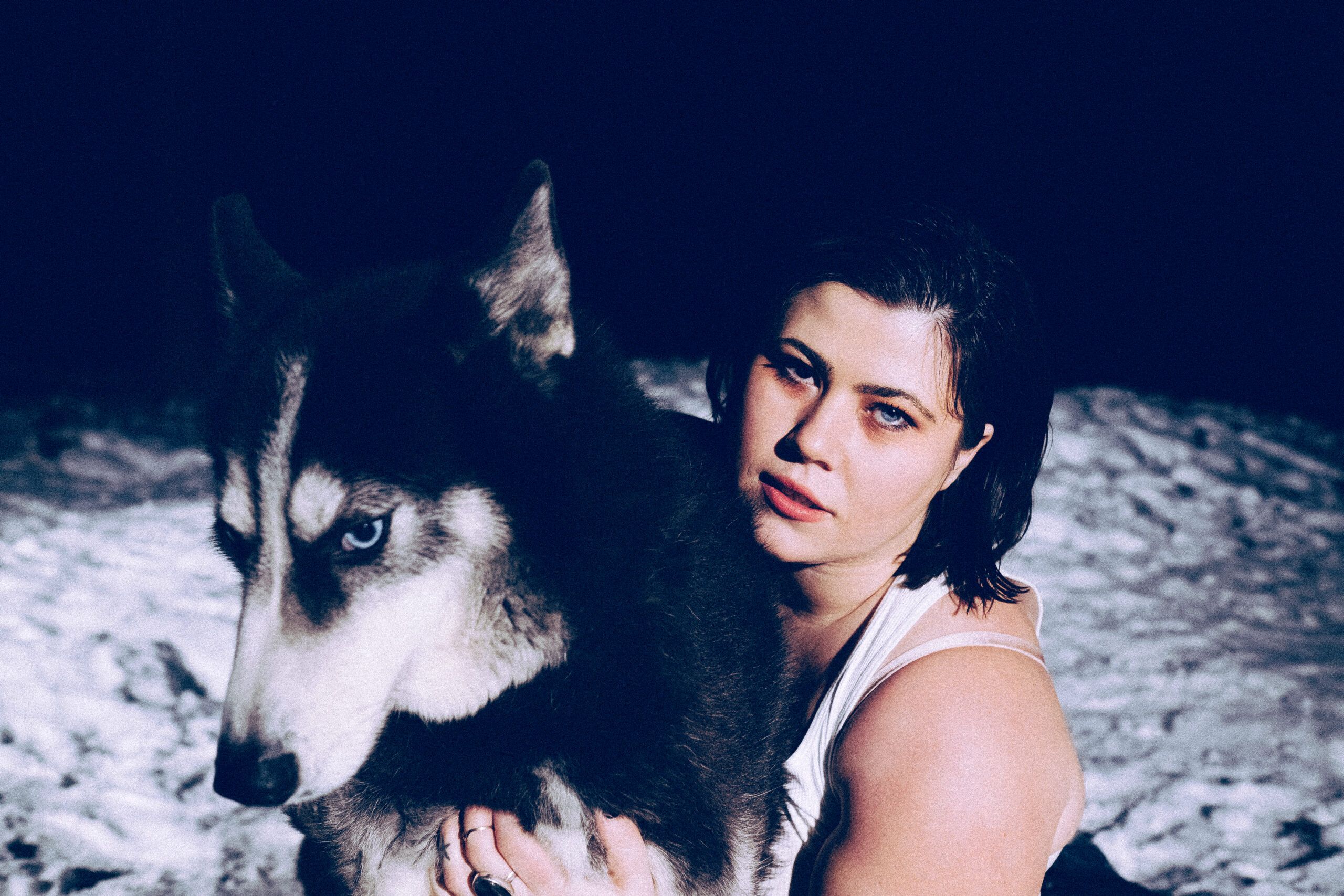 Teagan Johnston
Genre-defying Canadian artist Teagan Johnston finds strength in music after heartache in her debut album Sentimental Ballad.
Crafting a rich soundscape of minimalstic piano-driven tracks with a unique narrative-building world, Teagan Johnston is an artist to keep your eyes on. The release of her debut record Sentimental Ballad showcases the rising singer at her best: deftly navigating her own personal heartache and experiences and making them into something tangible through her art.
1883 Magazine chats with the Canadian singer to chat about her debut record, why music can be a form of therapy, and more.
As an artist that dances between genres, has it always been important to you to never constrict yourself to a certain label?
I can't say I've given it too much thought but it's always just been important to me to just be creating honestly and without constraints. I suppose that intent has probably bled into how I manage genres and labels on my music, in that I don't.
Let's chat about your debut body of work Sentimental Ballad. Firstly, where did the album title stem from?
When I was writing this record I found myself writing a lot of ballads and just like helpless love songs. I was thinking a lot about ballads and learnt that there was an entire "genre" of music called Sentimental Ballads. According to Wikipedia a Sentimental Ballad is an "emotional style of music that often deals with romantic and intimate relationships, and to a lesser extent, loneliness, death, war, drug abuse, politics and religion, usually in a poignant but solemn manner." I found this classification of music really endearing and highly relatable to what I was already making so I decided to make that the focus for all of the writing on the record. Making the title of the album Sentimental Ballad just felt like the simplest way to call the record what it is.
Since this is your debut album, was there anything that surprised you during the making of it?
Not really, no. Although this is technically my "debut" I have been making records since I was 17 but under other names, so creating this record just felt like a natural evolution.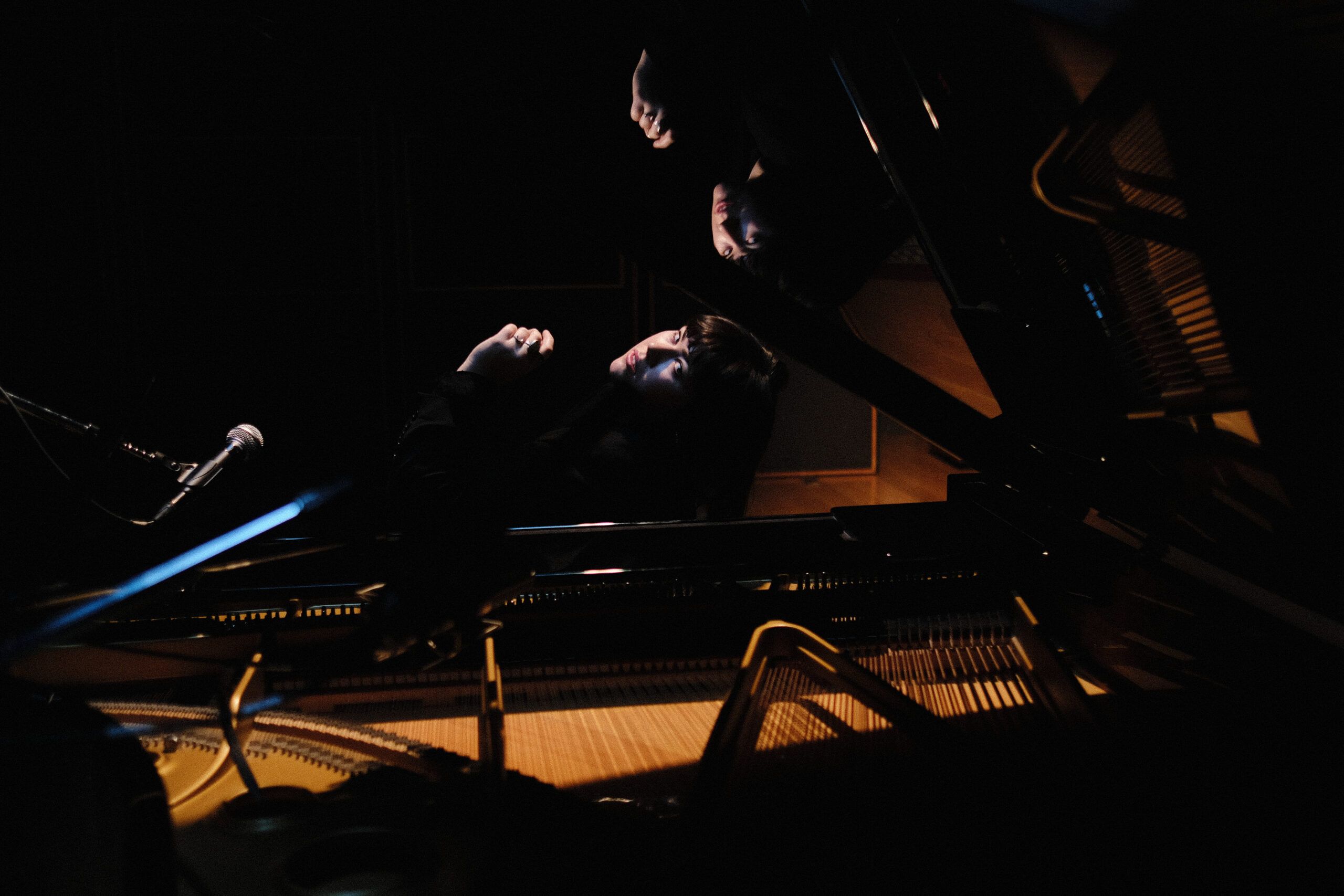 As a deeply confessional songwriter, would you describe songwriting as a form of therapy — a way for you to make your feelings and thoughts more tangible?
Absolutely yes. Writing music, if nothing else, is just a way for me to try to articulate and understand my own feelings. It also feels like a kind of magic to me in that it is a practice where you can take really hard or bad feelings and turn them into something that feels safe and yours that you can visit with, create a new relationship to and love.
Would you say there is a through-line connecting all of the songs together? Certain imagery or themes that appear throughout?
All of the songs on this record were written about a very specific time in my life so I think by default they are all thematically quite similar yes. I think the main theme would be just "desperate heartache."
Every song sounds distinct, and together they are interlinked. Describe what songwriting represents to you?
That's a cool thing to hear! I always hope to be able to create records that are cohesive but with songs having their own distinct sounds and lives. Songwriting to me just represents time spent with myself and a hopeful adventure of potentially sharing some of myself with others.
"I've got a good joke, if you've got a quarter" is one of the standout tracks on the album. Can you speak a bit more on the inspiration behind it?
A lot of the song on this record are about finding my way out of a relationship with a person but also my way out of my relationship with drugs. The neighbourhood that my ex and I lived in had a lot of people struggling with poverty and addiction, while I was additionally struggling with my relationship to drugs. There was a man who my ex partner and I spoke with often who would ask people for money by saying "I've got a good joke, if you've got a quarter" and his jokes really were quite good. One of the last times I got high after my breakup I heard him on the street in the distance saying to a group of people "I've got a good joke, if you've got a quarter." The lonely, chaotic, nonsensical nature of life that we are all struggling with in our own way really just kind of hit me at that moment. The next day I wrote "I've got a good joke, if you've got a quarter."
As a fellow Canadian, I'd love to hear how where you were born and where you grew up on the West coast influenced your music.
I was born in Whitehorse, Yukon. My family soon after moved to South Africa however and then we moved to Victoria BC on the West coast of Canada when I was about four. The first ten years of us living in Victoria we relocated back and forth to Europe a couple of times but I did spend all of my high school years steadily on in Victoria. I think my time as a teenager on the West coast really influenced my love for songwriting and music as a very intimate experience. I was always going to concerts at Alix Goolden hall which was a Church performance venue downtown Victoria. It was an absolutely amazing space to just sit and soak in songwriters and there were a lot of great folk songwriters in the scene. I ended up working on my first EP with Aidan Knight and his band who were some of my favourite local musicians at that time. Having that introduction to music I think has left me with a craving and a respect for the intimacy and honesty that is possible to achieve from music.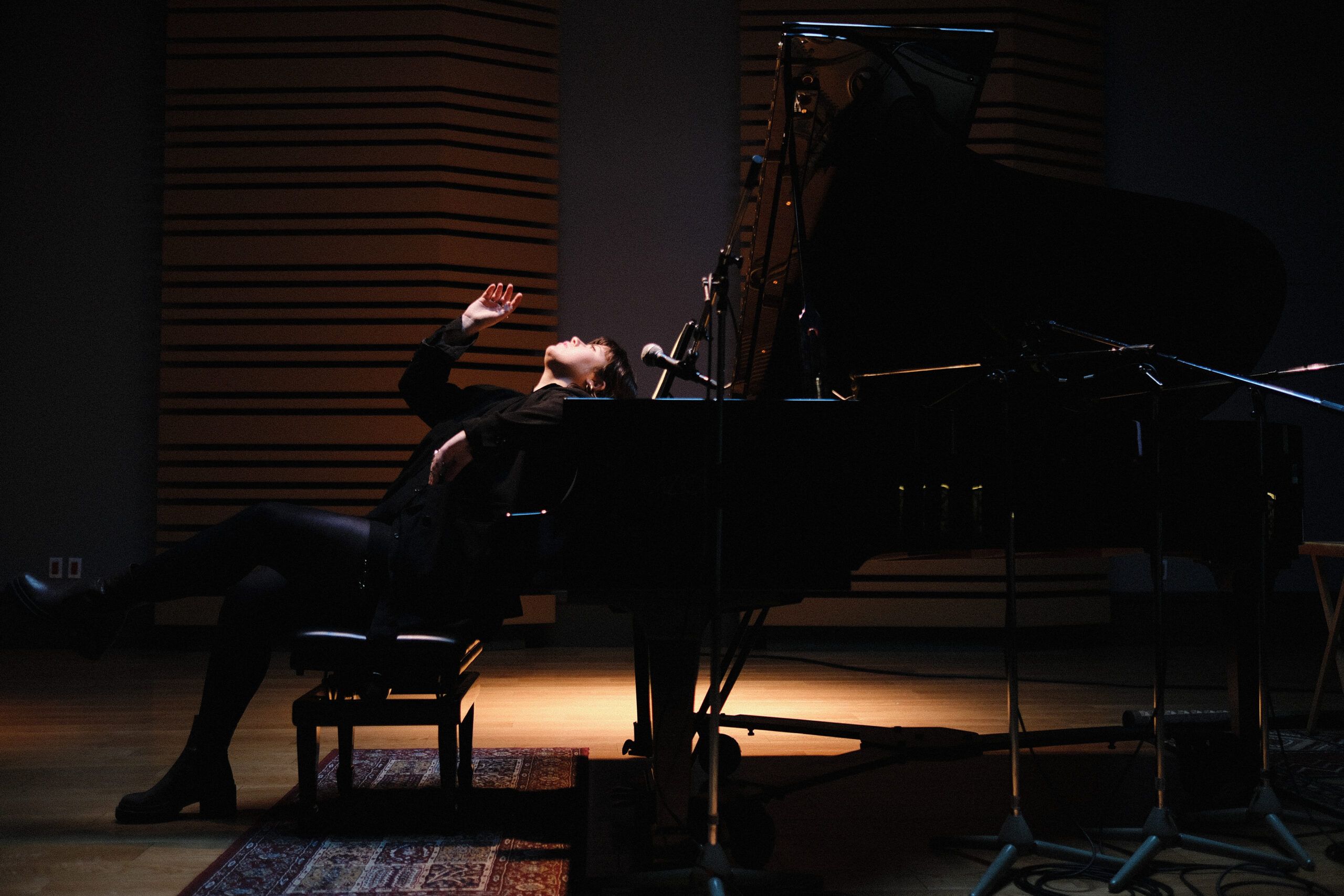 What 3 songs would you choose to soundtrack your perfect day?
My imagination is far too chaotic for this question because before being able to think about what songs I would listen to all I can think about is what would my perfect day be? So to save you from a probably pretty unrealistically unhinged imagined perfect day I'l answer this question just imagining that it's a perfect day within the realm of a just a really nice but normal day. In this case I would say –
Dancing with coffee in the morning to some early 2000s pop, maybe Glow by Nelly Furtado, going for a walk and listening to something mellow yet inspirational like Gold Day by Sparklehorse, and enjoying a meal with people I love to something wholesome like Farewell Transmission by Songs: Ohia.
Lastly, if you could manifest something for yourself this year what would it be?
I would like to make a movie.