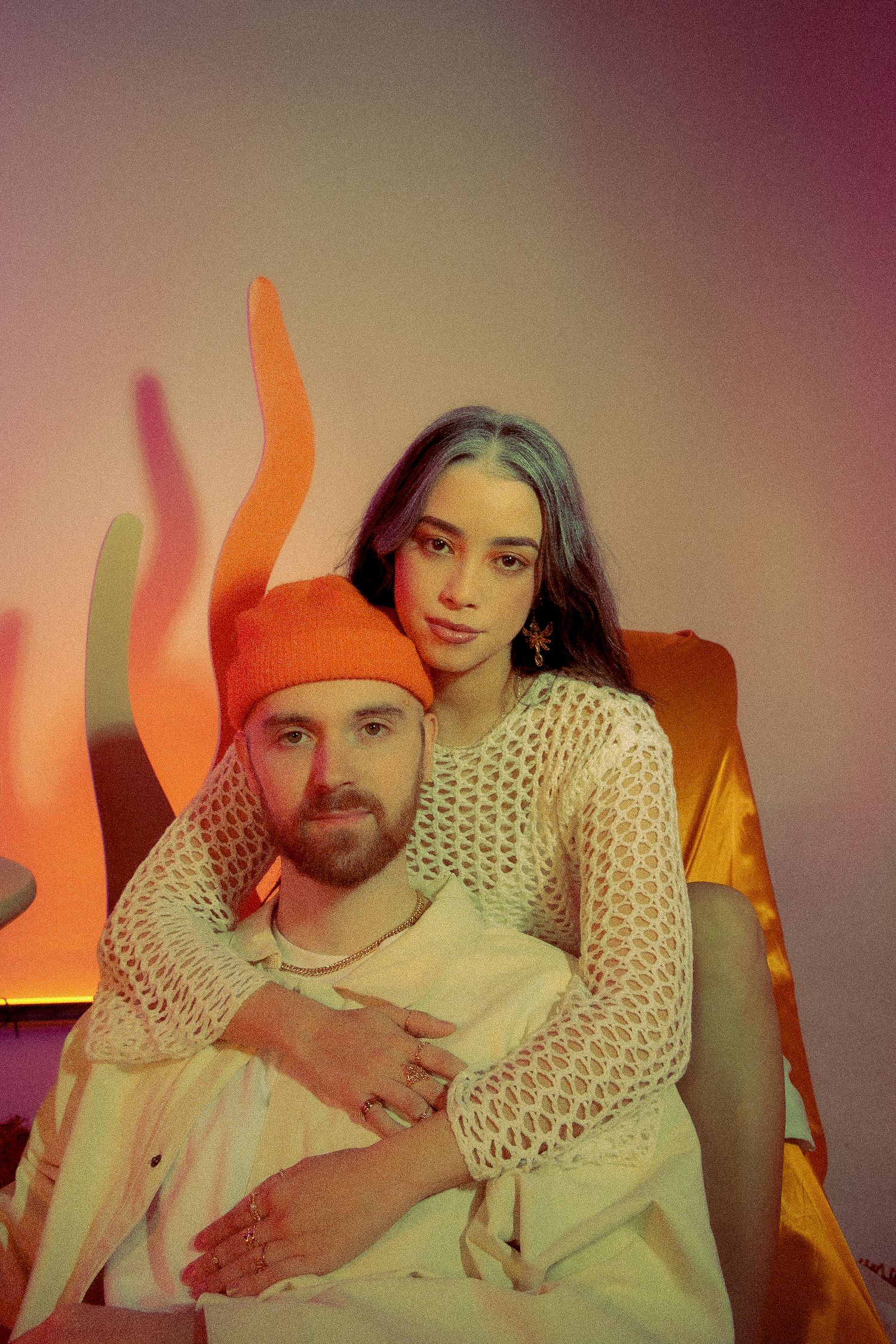 Tentendo
Tentendo & Annalisa Fernandez Return with their most authentic work to date in the Morning Light EP.
Based in Melbourne but regularly travelling for gigs, studio session and to see the world, producer Tentendo is fast becoming one of Australia's most exciting electronic music exports. His work on previous releases Player One and Money have broadened his horizons and led to millions of streams worldwide. Not to mention sharing the stage with the likes of Goldlink, Noname and critical appreciation online. 
That said, his new EP Morning Light, represents his most personal work to date. Not only because it features the vocals of his other half, Annalisa Fernandez, but also because it represents a shift back to organic instrumentation, funk, disco and soul in his output. We caught up with Caleb to discuss the new project and what's been different about this release. 
Let's start off with the release of your EP, Morning Light. First of all, congratulations. How are you feeling about it?
Thank you- yeah it's always a nice feeling to release music and it's a special little project we've made together. Something about me makes me always eager to move on to the next project.
I can hear a blend of genres in the tracks. What were your driving inspirations for them? Did you have a mood that you were capturing while creating them?
I don't think the initial creation of the demos had a lot of thought put into them. The mood of the project, it kind of fell into place and I just tried to bring out the best in the ideas.
There's a lot of disco, motown, soul and a bit of house influence on these tracks I guess.
These tracks are a little more chilled than your previously released tracks like Function and Money which are more dance. What led you to this more spacious production style?
Truthfully, I make a heap of different music across a lot of different genres. It's what excites me most about making music- that ability to explore a new sound or a new genre and just see where it can take you. Or then take a technique or sample from somewhere and put it somewhere it usually isn't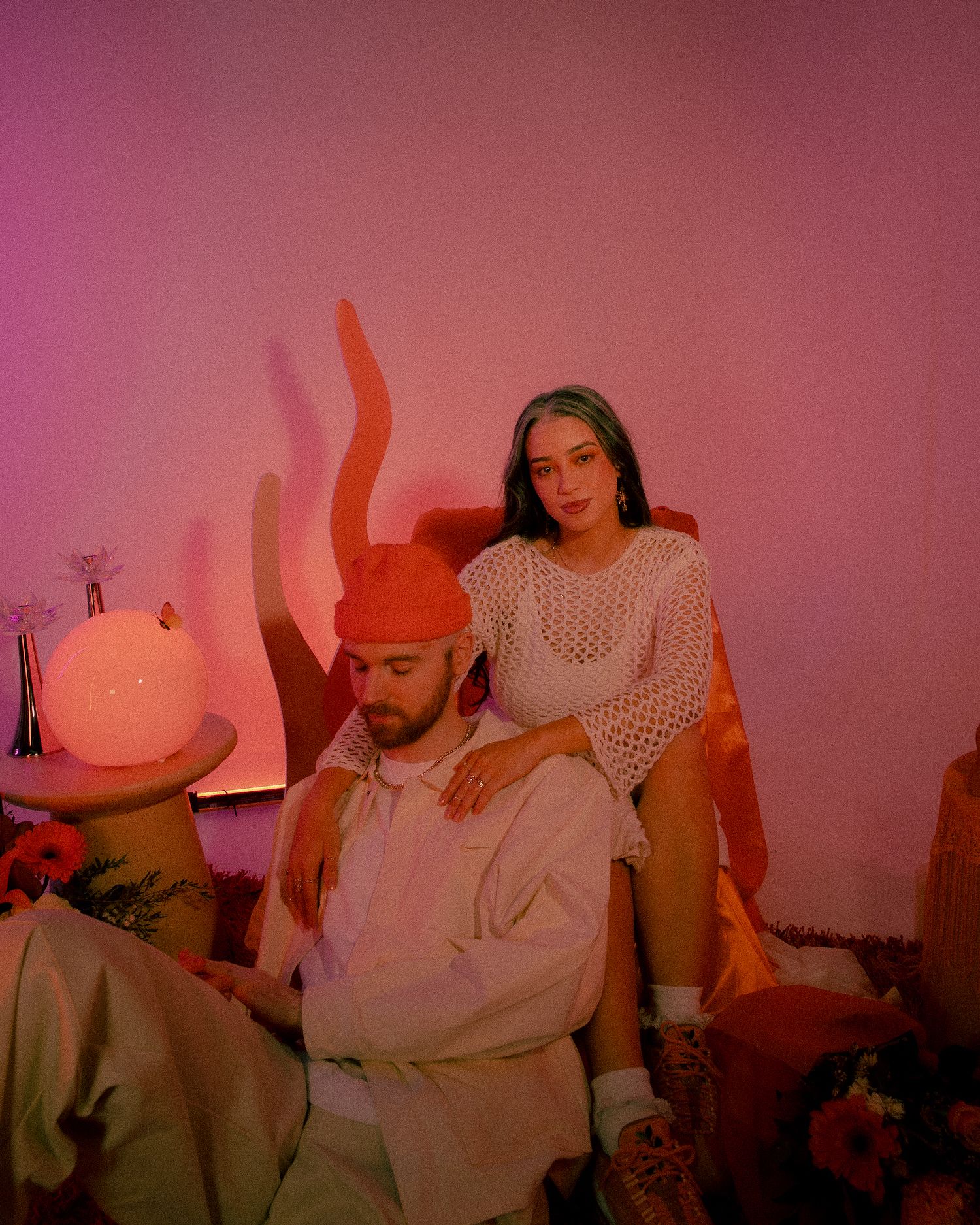 This EP seems to showcase more of your "musicality" and use of live instrumentation than previous projects, is this something you want to explore more in the future?
Yeah for sure I wanted to include as much live instrumentation as I could on these tracks, it felt like a bit of a challenge I set myself, to squeeze in as much as I could. But a lot of amazing musicians also helped build out the sound of this EP – Josh Albert (drums), Plutonic Lab (drums), Erica Tucceri (flute), Felix Meredith (trumpet), Tamil Rogeon (strings), Lewis Hosie (keys). I'm super fortunate these talented people put their sauce on the project
And of course, this EP features the vocals of your talented partner Annalisa Fernandez. How did you find working together. And remember she might be reading this!
Yeah, what a drainer it was.. Hahaha. No, it was honestly a really lovely and organic process. A lot of the time Anna will come home and I'll be working on music or she'll be down the hall and I'll ask her to try something over an instrumental I'm working on. Pretty much all the tracks came together like that, from us creating and living together. It was super convenient of course, but other than that it was just really nice to have a project to put both of our energies into at once 
Do you see yourself working together again in the future?
Yes of course, we'll keep making a lot more music I'm sure. We've probably made a solid 30 or so demos over the years, there will definitely be more
If you could create a scenery for this project, what kind of imagery would come to mind?
We tried to do that with the artwork of the EP, to make the scenery some kind of crazy, beautiful outer space sunset landscape. That's how I wanted the music to feel. 
Okay, how about colour?
If it was only one to pick, then orange
There can be a bit of conflicting views on mixing between genres – especially within the labels. How do you personally feel about mixing between genres?
I think most people have different sides to them or want to listen to different music in different moods. I can see from one perspective that it might be hard for an audience to latch on to an artist if they're changing sound a lot. I also think it's most important for the artist to follow what their soul tells them to make, for me it's never going to always be the same thing. Sure, I've made a lot of house tracks over the past few years but if I feel like I need to make the craziest blues album, I'm going to be making that. I think also with the way a lot of people consume and make music, is that a lot of the lines are blurred between genres. So people who enjoy one particular type of music, will almost always like a bunch of other music even if they don't know it.
What were your influences growing up and starting music? Did you have any relatives that were into music?
At this point, there's far too many to get into all of the influences haha, so so many over the years. My mum's a singer and piano player and she always had music playing around the house, there's a lot of country music in my earlier years. Over the past 5 or so years it's been pretty much purely R&B, House, Soul, HipHop, Disco. 
So, you are currently here in London, which was a hell of a journey coming all the way from your home in Melbourne! What has your experience been like making music here?
Yeah it's a serious journey to get here haha. It's been incredible so far, such a cool thing to come all this way and just be hopping around the city making music with people. I've made some wicked music. 
What advice would you give your younger self 5 years ago?
That's a hard question, I think I'd tell myself to just trust myself in pursuing my own project. Five years ago I was doing a LOT of production for other people and not really much for myself at all. It was probably late 2021 that I really started to make my own music my main focus.
What would be your dream venue to sell out? As wild and adventurous as you like.
The Red Rocks Amphitheatre in Colorado looks unbelievable, I think I'd have to say that. Before that, the Forum Theatre in Melbourne, I love that place. 
Morning Light is out now, follow Tentendo @10tendo and Annalisa via  @annalisa__fernandez
Interview Saïna Penrake