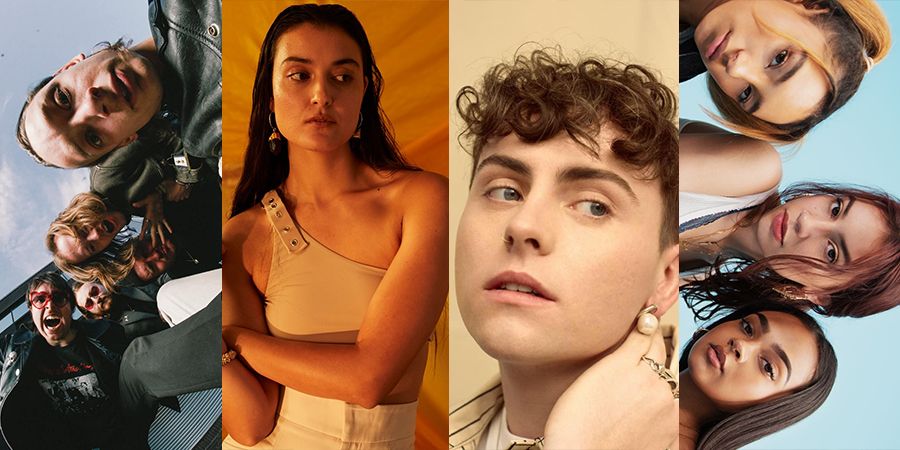 The 1883 Better Days Playlist
New music from Tom King, Beren Olivia, Taylor Janzen & more on this week's 1883 playlist.
This week, one-to-watch artist and songwriter Tom King drops his new single "Hollow," a heart-wrenching and emotional piano-ballad(and also announces his upcoming debut EP, out later this fall), Oxfordshire's very own Isaac Stuart pens a coming-of-age tale about young love in "Saved," and Taylor Janzen finds euphoria in new track "Push It Down," a song about feeling stuck in a post-pandemic life. 4-piece band Sister John's give us what this summer has been lacking: a brilliant new record brimming with indie-rock melodies woven with lo-fi sonics, 1883 cover alum Dermot Kennedy gives us some positivity in "Better Days," and Meekoh finds power in love & authenticity in his folky banger "From The River." 
Elsewhere, London-based rapper Romell has dropped the new single "Yesterday's Problems," featuring brilliant lyricism and slick electronic textures, pop duo carly and martina drop their glimmering new single "heartbreak," and Miller Roberts puts her heart on her sleeve for listeners to hear as she returns with her touching & delicate new single "Bad Habit." England-born, LA-based R&B-pop singer Ella Rosa squashes her people pleasing habits in "Just Me" featuring rapper 24hrs, Newcastle's fave alt-rockers (and Sam Fender approved) Jango Flash drops their force of nature track "My Mercedes," and Beren Olivia releases "Red Ripped Sweater," a song about holding on after the end of a relationship. More love from Newcastle as the R&B girl group 303 sample Ray J in new single "Right This Time," breakout TikTok sensation JORDY loves someone "Till It Hurts" in his pop track, and IMOGEN reclaims her body, mind and soul post-surgery in her new breathtaking single "Lioncub."
Check out these tracks & more on this week's 1883 playlist.