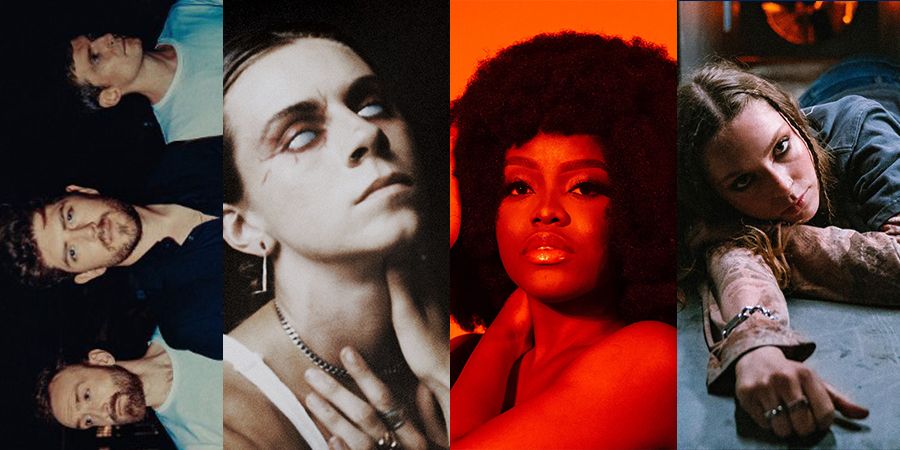 The 1883 Monster Playlist
The latest in new music from Holly Humberstone, Luz, Deema & more on this week's 1883 playlist.
South-London artist Neda has released her gorgeous debut single, "Good Intentions". Pulling from a range of influences including Lilly Allen, The Killers, No Doubt, and 60's country artists such as Roy Orbison and Brenda Lee, make sure you keep an eye out for more music from her in the future. The fast-rising Joya Mooi is bringing the good vibes on the summery and soulful tune "My Favourite". The lead singer of 5 Seconds Of Summer, Luke Hemmings, has shared a new single called "Place In Me" which is taken from his forthcoming debut solo album, WHEN FACING THE THINGS WE TURN AWAY FROM. NOPRISM have shared the anthemic and down right funky, "ANIMOSITY". If you're a fan of Chvrches, The Human League or Duran Duran then you will love it. Finally, renowned London-based group, Rudimental, have shared the brilliant "Jumper" featuring LOMAX. The single is lifted from their new LP, Ground Control, out September 3rd. 1883's past playlist takeover artist Holly Humberstone announces her sophomore EP, "The Walls Are Way Too Thin," with her captivating new single "Please Don't Leave Just Yet." Alt-rockers PVRIS releases their synth-driven "Monster," a track about dealing with the opinions of others, ahead of the start of their North American tour. Rising artist Luz drops her song about the comfort in consistency called "permanent +1."
Check out these tracks & more on this week's 1883 playlist.