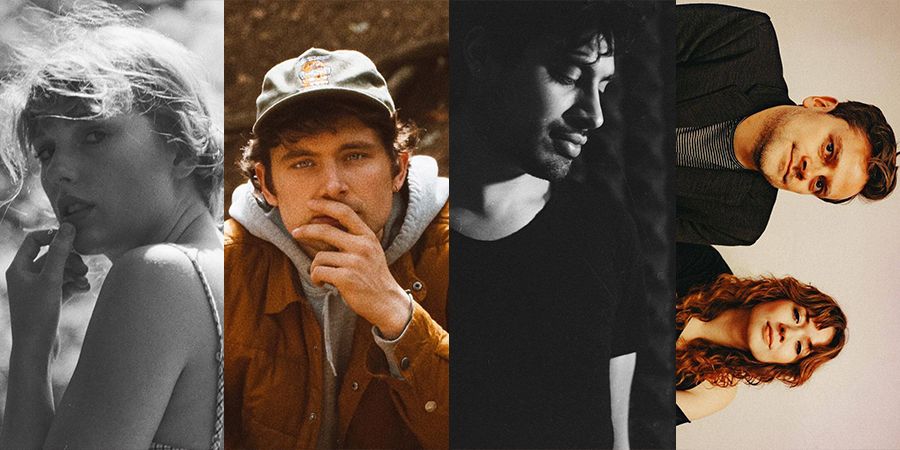 The 1883 Campfire Playlist
Get your S'mores ready and gather 'round the campfire to listen to some great tracks on this week's 1883 Playlist.
After getting inspired by Taylor Swift's dive into indie-folk-pop with her smash record folklore and the Arkells' Campfire Chords which is a reimagining stripped-down version of their own tracks, this week we decided to seek out some of the best tracks to sing-a-long to with your friends, whether you're going to be sitting in front of a campfire this summer or not.
To start the night with a track like 'Mess We Made' by Andy Martin, The Heavy Hours debut track 'Don't Walk Away', or Alt Bloom's 'October Eyes', which are all incredibly lively & upbeat tracks that will bring everyone out of their shell.
Ease into guitar-driven tracks like Lewis Watson's 'fly when i fall', Picture This' ballad 'If I Build A Home On The Moon', or Arkells 'Quitting You'.
To end the night, play Tayler Buono's stripped-back track 'Screen', The Sea The Sea's intimate track 'Fall Before The Climb', and Georgia Greene's 'Lonely for You', all songs that are equally soft as they are impactful with their approach.
For all these tracks & more, check out this week's playlist below!


playlist by Kelsey Barnes