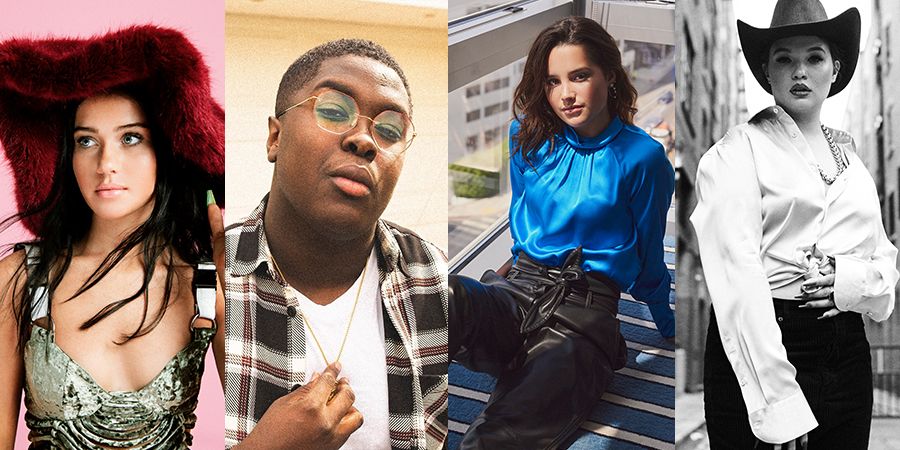 The 1883 RESET Issue Playlist
After the last few months, the world really needs a reset. Hit that RESET button by listening to this week's playlist inspired by the latest issue of 1883.
This week we're celebrating our third issue of the year accurately called the RESET Issue. Although the year has been a bit of a mess for the world, it hasn't stopped artists, actors, and more from creating impactful and empowering art. Irish singer/songwriter Dermot Kennedy, who is one of the cover stars of the RESET issue, released his first larger-than-life single 'Giants' since dropping his debut album at the end of last year; we talked to Hēir who released her first EP Daddy Issues this year and we are loving her track 'MY LOVE', and we spoke to our other cover star, the iconic Daphne Guinness who is releasing her album Revelations next week. Pop singer LIVVA also graces the cover of the RESET issue and after the release of her much-loved 'Beautiful Escape', the remixes keep coming.
The Kissing Booth 2 star Taylor Zakhar Perez learned how to dance to Dance Dance Revolution and we added the track 'Twist Shake Shout' from the film, actress/musician Annie LeBlanc's latest single 'Utopia', and we give a nod to the Black Lives Matter movement and BLM activist Patrisse Cullors with rapper DaBaby's BLM remix of 'ROCKSTAR'. Katherine Langford sang on the score for Cursed which includes 1883's Lily Newmark, Billie Eilish's track 'bury a friend' is in Kristina Tonteri-Young's new show Warrior Nun, and you can hear Cage the Elephant in Marli Siu's latest project Alex Rider on Amazon Prime Video.
For all those tracks & more, check out our playlist & pick up 1883's RESET Issue now!


playlist by Kelsey Barnes