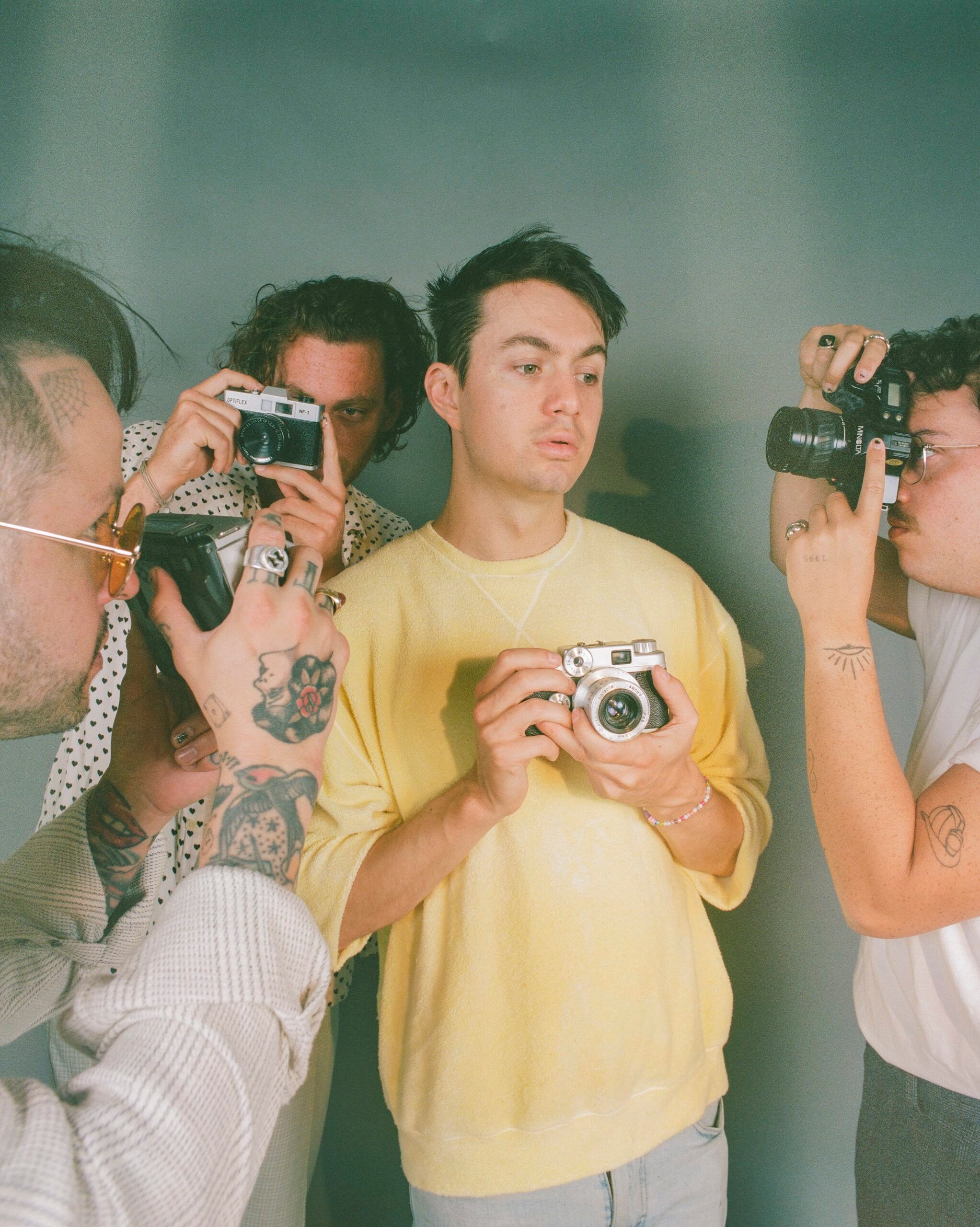 The 1883 Grady Playlist Takeover
To celebrate the release of his new single "The Idea of You" with lovelytheband, indie-bedroom-pop artist Grady takes over the 1883 playlist this week.
What does one do when the person you're utterly captivated by doesn't actually believe you're in love? For indie-pop artist Grady naturally it means you pen a song about it with your pals. The catalyst of the rollercoaster experience ended up being the freeing track The Idea of You, a collaboration with Grady's friends in lovelytheband. Dancing between the best and worst moments of a relationship, the guys tell an entire story in the song — one that many will be able to relate to & find solace in.
To celebrate the release of The Idea of You, Grady curated our weekly playlist and included his favourite songs that remind him of young love.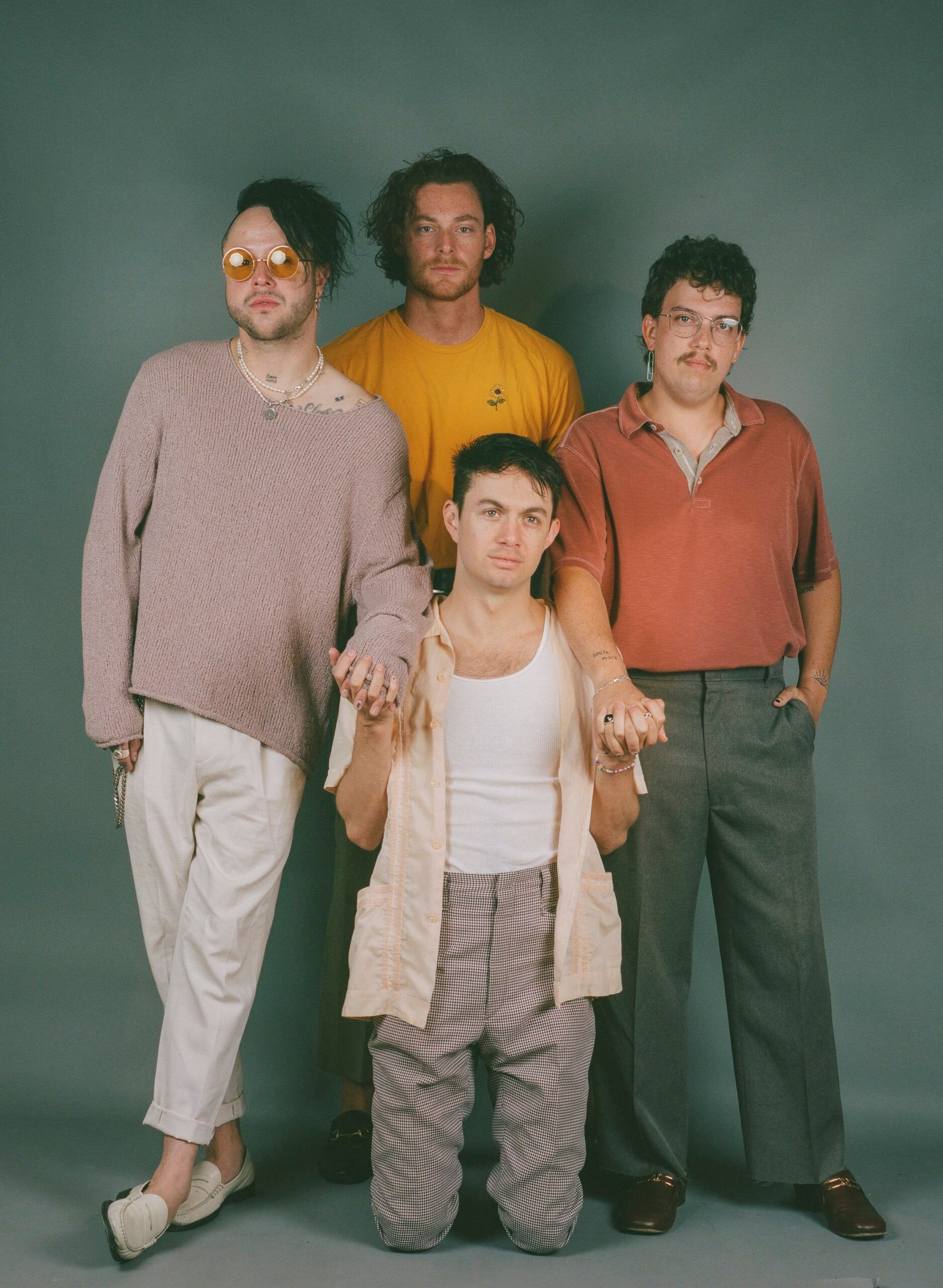 "The Idea of You" Grady feat. lovelytheband
"I wrote it after telling a girl I had a shaky history with that I still loved her. She said, 'I think you love the idea of me' but even if that was the case, just thinking of her made me feel fuzzy and that was enough." 
"Ladyfingers" – Herb Alpert & The Tijuana Brass
Ladyfingers was all we listened to when Sam (Dameshek) and I moved into Beachwood, there was just a lot of love in the house.
"Fly Me To The Moon (In Other Words)" – Bobby Womack
When I thought I was getting married, fly me to the moon was the anthem. It just sounds so victorious. I remember looking at her and just thinking "hell yeah we cracked the code" when I'd hear this.
"Louise, My Girl Looks Like David Bowie" – Papooz
Louise my girl looks like David Bowie just is playful and stupid, reminds me of driving up Coldwater Canyon in the morning holding hands.
"What You Won't Do for Love" – Bobby Caldwell
What you won't do for love is the heavy pick.
"Travelin' Man" – Ricky Nelson
Travelin' man is the two person living room dance party jam.
"do you know how much i love you" – Grady
Do you know how much I love you was made on mushrooms while I was in Malibu working on Whethan's album. I made it thinking about how I could never understand the love a mom feels looking at their kid. But it also just feels like love in general to me. Might be my favorite thing I've ever made.
"New Light" – John Mayer
New light reminds me of driving through Nashville at night with this girl I was seeing. John Mayer's also the second reason I picked up a guitar.

"Homesickness, Pt. 2" – Tsegue-Maryam Geubrou
Homesickness is just so simple. Sounds like her in the bathtub in the other room. Sunday morning.
"Where The Boys Are" – Connie Francis
Where the boys are is one of those songs that encapsulates what being young feels like. Everyone just looking for someone to dance with and kiss.
 "Mr. Blue Sky" – Electric Light Orchestra
I don't even need to talk about Mr. Blue Sky, just listen. Maybe the best song ever made.
"Misty" – Johnny Mathis
Misty. Mmmm. Sexy. Bold. Crisp. Refreshing.
"Agape" – Nicholas Britell 
Agape's kind of like the grown up version of my song do you know how much I love you. Sounds like mature and certain love to me, with a lot of character. It's vulnerable because it chooses to be, not because it's naive. One of the most cathartic songs for me.
Check out the playlist takeover now!