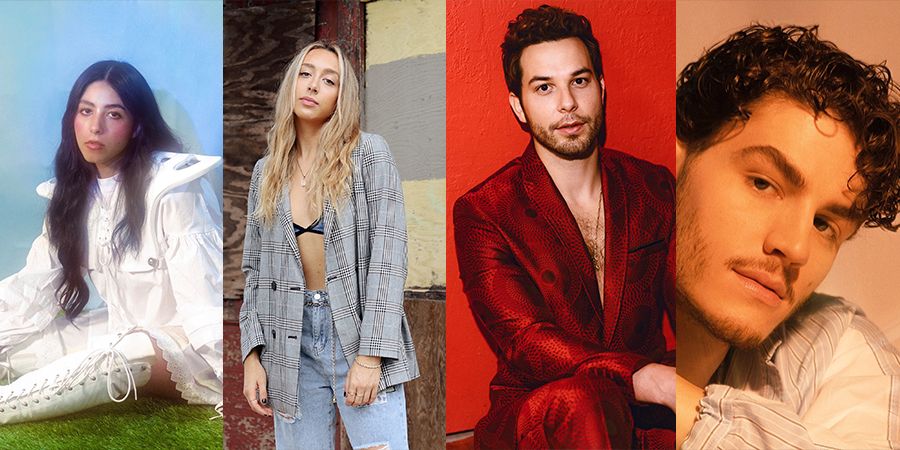 The 1883 Know It All Playlist
New music from Ryland James, The Band CAMINO, Skylar Astin, Ines Rae and more on this week's 1883 New Music Friday Playlist.
A big week for debuts — after years of rocking it on-screen, singer and actor Skylar Astin dropped his debut single "Without You," a euphoric ode to the feeling of love, indie rock/grunge band Pom Pom Squad releases their debut album "Death of a Cheerleader," and Nashville's The Band CAMINO announces their debut self-titled record, out later this year, along with the release of "Know It All."
BOY UNTITLED pens a powerful personal track called "Losing Time" about the ending of his marriage, Franki drops his EP with lead track "Talk Again," a song about feeling uncertain in love & losing yourself in your own emotions, rising singer Ines Rae releases the emotive "New Girl," a track that succinctly pairs her lush vocals with glittering melodies, "Out Of Love" sees newcomer Katie Kittermaster juxtaposing the feeling of being at the lowest point of a break-up with captivating, infectious sonics, and Canadian singer-songwriter Ryland James releases "3 Purple Hearts," his most personal track to date,
Also on this week's playlist is the latest from Natalie Carr, Conal Kelly, Miles Pascall, Hippie Tribe, Ace Tre, Azariel Fly, BLA, Von Bieker, Alex Fasso, Finnegan Tui, Midge Robie, nijuu, A$H., Ashley Kutcher, CALYN, Robbie Nova, Molly Payton, The Wombats, and Miley Cyrus.
Check out these tracks now on 1883's NMF Playlist.