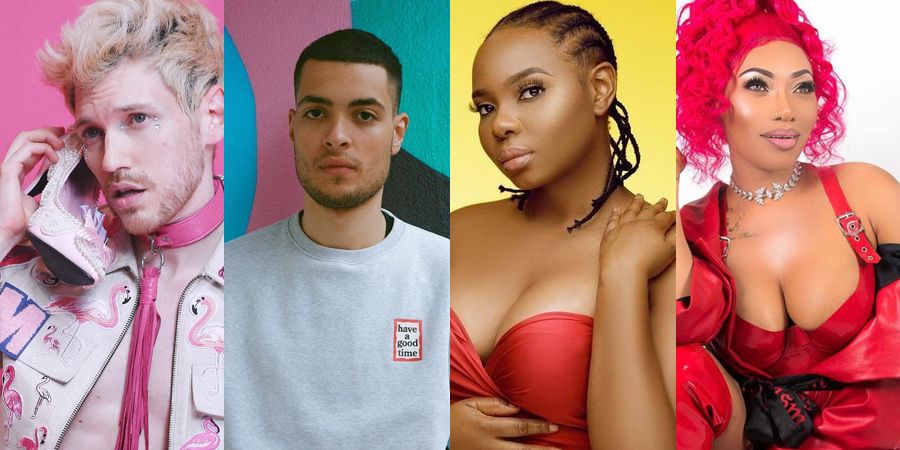 The 1883 Incomparable Playlist
New music from REMMI, Annie Lennox, Starling & more on this week's 1883 playlist.
It's difficult to hold a candle to this group of artists. From a rising queer-pop star to an iconic Scottish talent, this week's playlist has a selection of some of the brightest acts in music today. Putting divisiveness and darkness aside, Arizona singer/songwriter REMMI releases 'Music Is All We Have!', a track about finding something that we can all agree on: the power of music. After a slew of incredible releases, After becoming a big fan favourite on tour, kennedi finally releases 'angel,' a poignant track about the symbols the singer uses to help guide her. Rising powerhouse Eves Karydas dives into her own personal life in 'Get Me So High,' a track which explores a tumultuous relationship the singer went through and found herself being too influenced by.
This week, three new major releases are out: Dancehall star Lisa Mercedez drops 'Drama Free' with an incredible collab called 'Hold Tight' with Nadia Rose and Culan, the incomparable queer-pop artist Gregory Dillon releases 'Sad Magic', and John K finally drops his debut album — a collection that brilliantly showcases the singer's range. Our favourite track? The feel-good 'days like this'.
The debut single from London based artist/producer Luke Gomm is 'I'm Thru', a groovy first track from his very own label called Taste of '96, the uncompromising and unapologetic singer Starling passionately carves out the life she wants in 'Swoop,' and Yemi Alade teams up with French artist Dadju for 'I Choose You,' a track that perfectly blends afro-pop and French R&B vibes.
Also on this week's playlist is the Annie Lennox and her track 'Dido's Lament' which is getting us right into the festive mood, Cheshire rock band The Luka State and their punchy track 'Feel It,' and an incredible collaboration between Pauli The PSM, Kindness and Tawiah in 'Don't Hold Your Breath (Kindness Edit)'.
Check out these tracks below & follow 1883's Spotify!

playlist by Kelsey Barnes