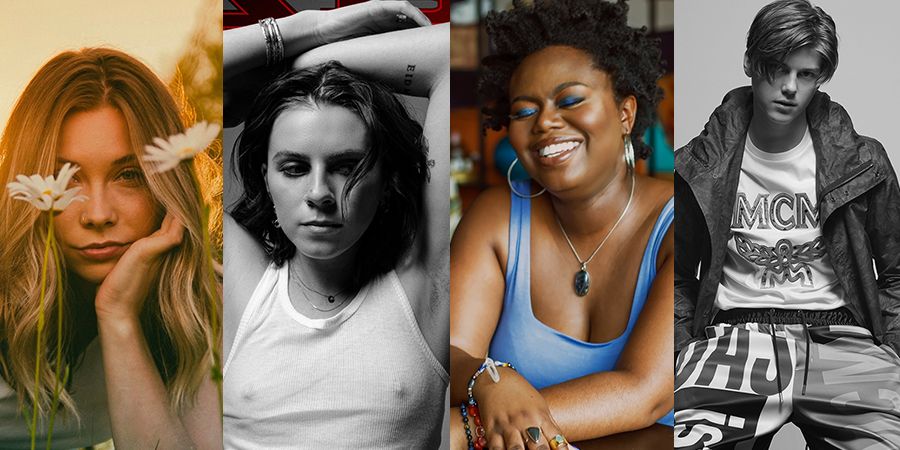 The 1883 Intensity Playlist
John K brings us a taste of 'Happiness', Nicole Chambers hides away from her feelings in 'I'm Fine', Lucy McWilliams brings us on an adventure in 'RUNAWAY', and so much more in this week's 1883 playlist.
Our artists featured on this week's playlist are full of intense emotion; some are reminiscing on past feelings like singer/songwriter Omar Apollo in 'Kamikaze', some know they are their own worst enemy like Katie MAC in 'Self Sabotage', and some know they deserve better like PVRIS' Lynn Gunn describing her own love as 'Loveless' when she compares it to the supposed love someone is trying to show her.
It's also a bit of a Canadian invasion on this week's playlist with three acts hailing from Canada making different, but incredible sounds. With her jazz-influenced R&B sound, Nicole Chambers is a rising Toronto artist ready to take the world by storm in 'I'm Fine', a song about hiding your emotions when everything is anything but fine is proof of that. Alberta's Laur Elle track 'All That We Didn't' brings us that sweet 90's rock that reminds us of our favourite coming-of-age movies, and 22-year-old Joe Avio from British Columbia copes with insecurity around long-distance relationships in 'Without Your Love'.
The boys in pop aren't shying away from showing their own intense emotions too: rising singer John K brings everyone a much-needed dose of 'Happiness' in his latest infectious pop track, British-born Australian singer and songwriter Ruel releases the breezy track 'as long as you care' ahead of his recently announced EP, and Rence speaks to himself in 'Strawberry Blonde', a track about thinking too much about things that aren't happening instead of living in the present.
Also on this week's playlist is the incredible Nordic experimental pop three-piece Takykardia latest release 'Rewind', rising singer/songwriter Lucy McWilliam's fierce, unapologetic single 'RUNAWAY', and Norway's SKAAR track 'A Little Quiet', a song about not being on the same page as a lover.
Check out this week's playlist below!


playlist by Kelsey Barnes