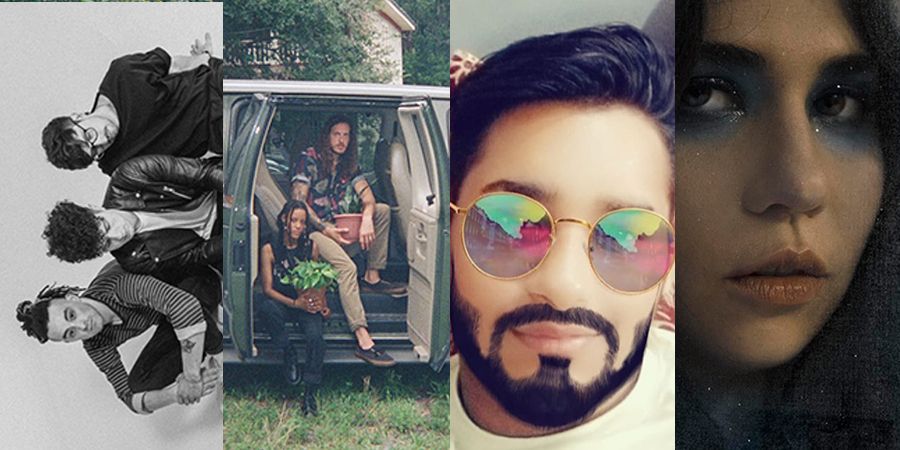 The 1883 Troubadour Playlist
From London's newest alt-pop band Neon Gru to Nashville indie-pop trio Nightly to the softly-spoken EVER, this week's 1883 playlist is all about the troubadours.
Troubadours typically wrote around the many different forms of love, much like the artists featured on this week's rendition of the 1883 playlist. Powerful LA singer/songwriter Rett Madison released 'Kerosene', a song that perfectly showcases both their intricate & detailed lyrics against their soaring vocals and Pearl Charles brings a bit of a disco-pop twang on this week's playlist with her latest track 'What I Need', a groovy jam about declaring what you need from a lover (and it also makes you want to dance right into the weekend).
Love is on the mind for Toronto's very own Jesse Gold and fellow local Stefani Kimber in their collaboration for 'One In A Million', a perfect R&B-pop blend track that would be playing at every Homecoming house party if the world wasn't shut down; Nashville's favourite indie-pop trio Nightly is back with 'the car', the latest track from their upcoming debut album night, love you; and Dreamer Boy is embracing the wonderful, uplifting feeling of being known & understood by others in 'Know You'.
London's newest alt-pop band Neon Gru drops their first single of the year — 'Hot Wine' — an unflinching, unorthodox sound that works perfectly together against lead singer Ny Oh's vocals, newcomer Jodie Nicholson's track 'Move' is a song that creeps up on you with its intensity, and 20-year-old CLO's breakout debut single 'Blackout' is the music industry's dream: a singer who can dip in and out of genres and pull from her inspirations from Motown, folk, pop and more.
Liza Owen finds empowerment through self-destruction in 'GETTING GOOD', US duo LANNDS brings us into their hazy indie dreamscape in 'o.o.w', and Charlotte Clark drops the atmospheric, pounding track 'Warm Weather' that serves as a reminder that just because things might seem perfect, your mind is telling you something different.
Check out this week's playlist below!

playlist by Kelsey Barnes