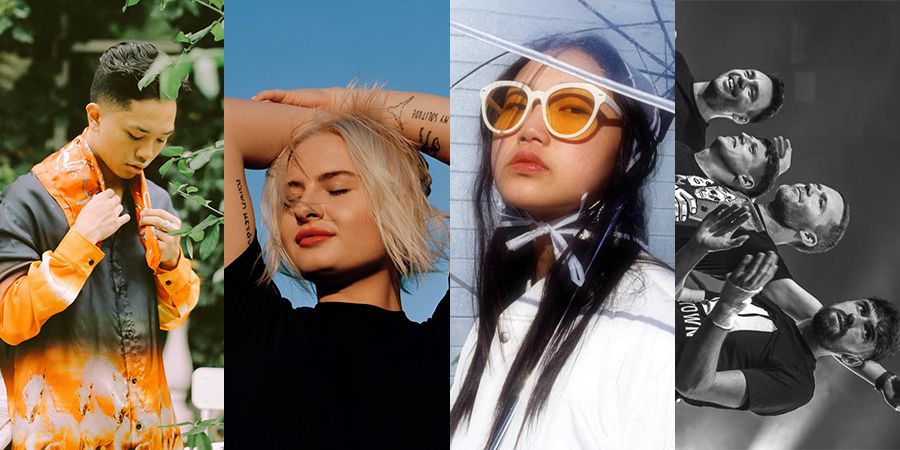 The 1883 Isolation Playlist
Toronto's Nilo Blues pays homage to the anime he grew up with, Hayley Williams releases a track about women learning their worth, crooner George Pelham lets a girl know tonight isn't the night in his latest track and more incredible tracks for you to listen to during this crazy time.
Music is something that comforts us during times that feel weird, uncomfortable, and sad. Although there's been a number of tours postponed and artists severely impacted by the current events, the beauty of the internet allows for new music to continue to be released. For this week's playlist, we thought we'd compile a few new tracks that you can listen to during this isolating-but-together time. A perfect time to discover new artists!
Toronto's Nilo Blues' honest storytelling brings us his new track 'Akira Harakiri', a track inspired by the anime he grew up with as a kid, 18-year-old Lilac Spirit brings us her dreamy bedroom pop track 'Nothing Is Real', and London crooner George Pelham shares the story of choosing to protect his heart after a breakup rather than just diving into a fling in his track 'Not Tonight'. For collaborations this week, Hayley Williams teams up with the ladies from boygenius — Julien Baker, Phoebe Bridgers, and Lucy Dacus — for 'Roses/Lotus/Violet/Iris', an empowering song about women learning their worth and embracing their truth, Kelsea Ballerini teams up with Halsey for Ballerini's song 'the other girl', and rap group Monster Florence and Miles Kane collaborate on their track 'Picture Frame'.
Check out these tracks & more in this week's 1883 Playlist! Stay safe!


playlist by Kelsey Barnes