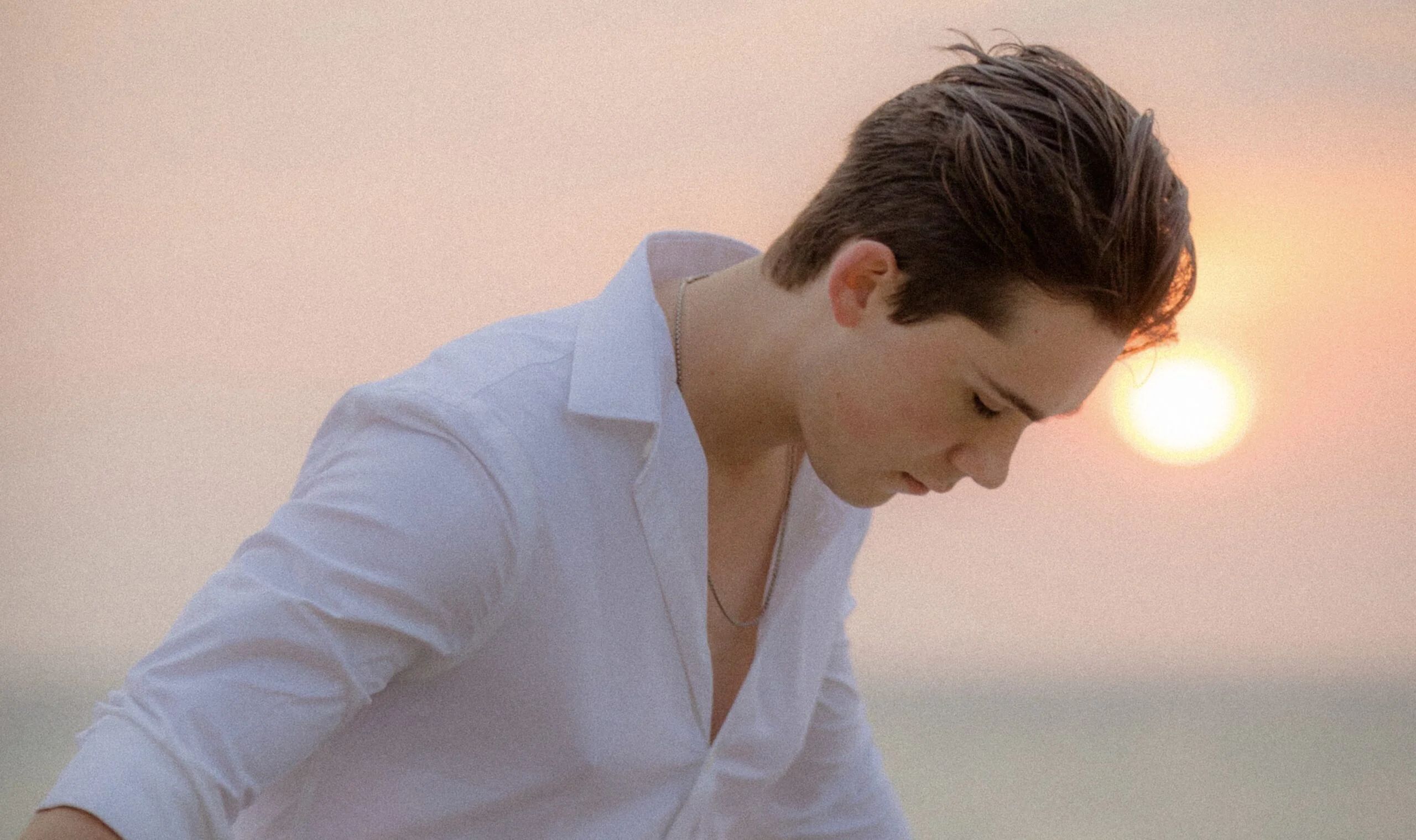 The 1883 Jeremy Shada Playlist Takeover
To celebrate the release of his eclectic new single "This Feels Right" the multi-talented Jeremy Shada takes over this week's 1883 Playlist.
It takes a truly unique artist to be able to dance around genres and break boundaries with their music & Jeremy Shada fits that description perfectly. Although he's mostly known for his roles on Julie and the Phantoms and Adventure Time where he was once used to telling the stories of his characters, Jeremy is now entering a new chapter of his career: one where he's finding joy in telling his own personal stories through his songs. The latest release is "This Feels Right," a complete fusion of 70s pop paired with Shada's powerful-yet-deft sky-soaring vocals and highlights just how strong and focused his artistry really is. With "This Feels Right Good," Jeremy Shada is letting people know he's here for both a good time and a long time.
As a way to get a better insight into what Jeremy is listening to and to celebrate the announcement of his upcoming debut album VINTAGE, 1883 Magazine asked him to curate a special playlist full of tracks he loves. Check it out below.
'This Feels Right' – Jeremy Shada
'This Feels Right' is a love letter to my wife as well as a love letter to upbeat '70s pop songs! Inspiration was taken from Michael Jackson, the Bee Gees, and many more. Lyrically, it's about the early days of a relationship with the one you're going to spend your life with. Through the ups and downs you grow more and more in love with each other.
'Ain't No Mountain High Enough' – Marvin Gaye & Tammi Terrell 
A timeless classic! The melding of their voices in the duet sends the fun back and forth nature of the song over the top while highlighting the great lengths you'll go to for love!
'Adore You' – Harry Styles 
I love the smooth, relaxed, and almost euphoric sound of this song. Extra points for the late 1970s sounding guitars.
'I Feel It Coming' – The Weeknd & Daft Punk 
This song is produced so well (Daft Punk so that's obvious I guess!) but it elicits that classic smooth Michael Jackson feel that you can't help but smile at.
'Black and White' – Niall Horan
I love the lyrics in this song. Taking the concept of love at first sight and expanding it so poetically while painting the picture of how it feels when you find your partner.
'Fly Me To The Moon' – Frank Sinatra & Count Basie
I love Sinatra. This song is one of my favourites and it's just so classy. It just brings about a certain joy that you can't help but tap your foot to.
'ABC' – The Jackson 5
I love the innocence of this song. It breaks down that crush you have when you first fall in love in beautiful simplicity.
'Treasure' – Bruno Mars
Me and all my friends in high school bopped to this song all the time! I love Bruno Mars! And I especially love taking 1970s sounds and melding them with modern production.
'Nothing New' – The Strike
Just found this song recently but I love the '80s inspiration in it! It feels like a song that would be playing during a first date scene in an '80s coming-of-age movie.
'Night Changes' – One Direction
Gosh I miss One Direction! And this is a personal favourite of mine. It's clever lyrically and it just feels magical to me. Almost like an old Disney movie.
'Love Never Felt So Good' by Michael Jackson & Justin Timberlake 
Had to put this on the list for the tones alone! It's classy and dance-y, the vocals are awesome, and the hook is perfectly simple and sweet.
'Humphrey Bogart' – Jeremy Shada 
Little self plug with this one! On the upcoming album it takes place right before "This Feels Right" and the 2 songs lyrically go hand in hand. They're both about enjoying the early stages of a new relationship (and specifically the relationship that'll last your whole life). Also it's a chill bop!
'Electric Love' – BØRNS
This song is just fun! It's the kind of song you listen to when you're driving at night with your significant other and singing to each other in the car.
'Anyone' – Justin Bieber 
To end our list I had to put at least ONE Justin Bieber song. There's plenty I could have selected but I like this one because it's just so anthemic! There's not a lot of songs that mix modern production with the feel of an '80s power ballad like this one.
Check out Jeremy's new track "This Feels Right" on his curated 1883 playlist now. Follow Jeremy @jeremyshada