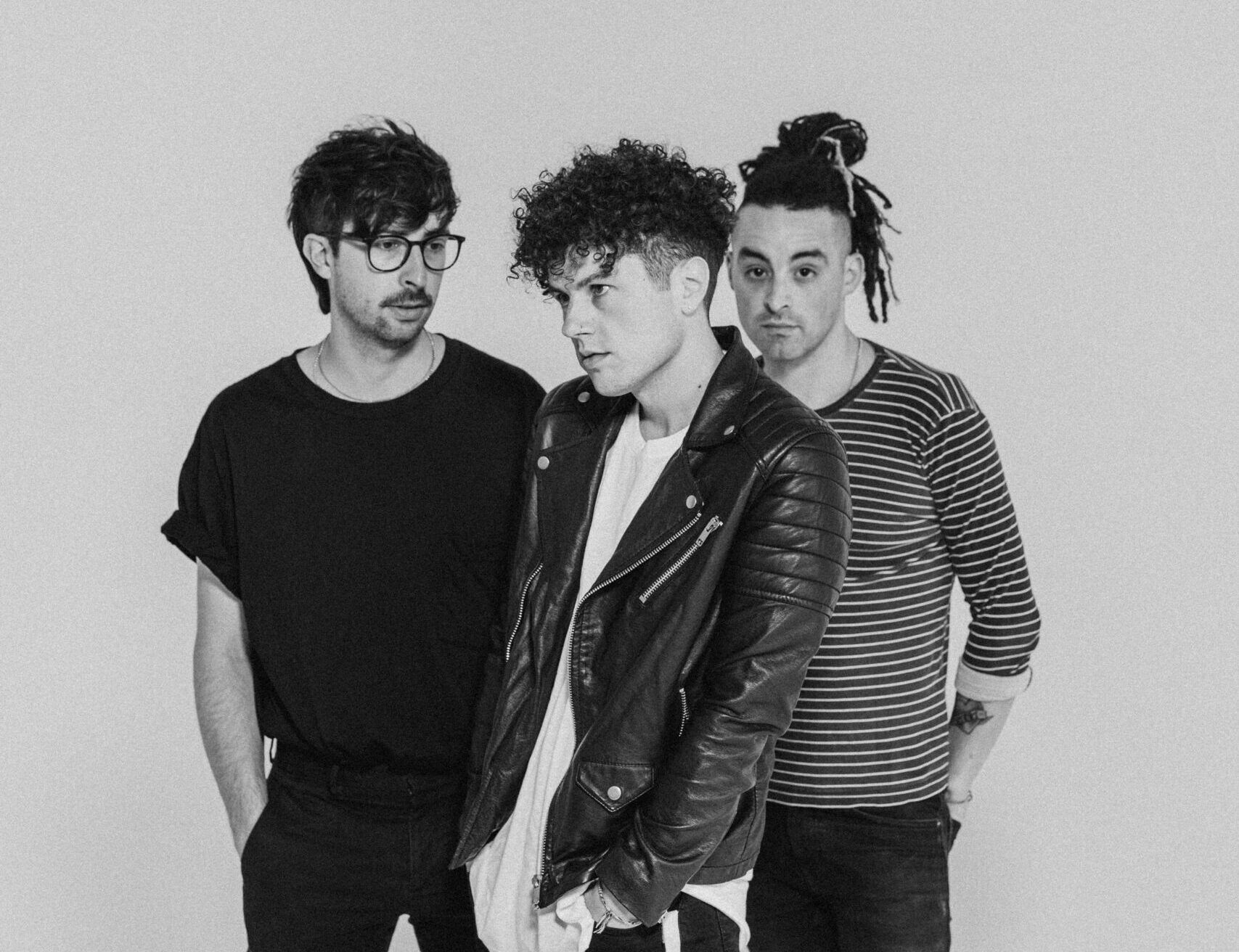 The 1883 Nightly Playlist Takeover
With the announcement of their alt EP of tracks from their debut album 'night, love you.' Nashville band Nightly curates a special playlist full of alternative tracks from their favourite artists.
It's been a wild year for the three men of Nightly. After keeping fans waiting with bated breath for a few years, Jonathan Capeci, Joey Beretta, and Nicholas Sainato from the Nashville indie-alt-pop band finally released their highly anticipated debut album 'night, love you.' this fall. After a series of videos, hit singles, a live concert, and an album, Nightly would want to take a break. Instead, the band is preparing to release an alternative EP with alt versions of some of the tracks from their albums.
To celebrate the announcement we asked lead singer Jonathan to curate a playlist of other alt tracks he likes from some of his favourite artists. Although he told us "it was a bit of a challenge to think of this many alternate versions of songs, so one or two might be a stretch, but it was fun!" We think so, too!
Read Nightly's takeover below.
'The Weekend Funk Wave Remix' – SZA, Calvin Harris
'First of all, the SZA record is flawless, but in light of this being an "alternate versions" playlist, I chose this remix because it goes hard.'
'Heart of Glass' – Miley Cyrus
'I'm such a huge Miley fan; her voice is so good and transcends the stigma of being just a child star. She holds her own with any of the greats.'
'not like you' – Nightly
'Of course we are adding this!'

'Waves' – Miguel feat. Kacey Musgraves
'Okay, the truth is that I like the original of this song better BUT for the sake of this playlist I chose this because I'm such a fan of both Miguel and Kacey Musgraves. I also think it was cool that they were able to take a song with such energy and make a chill version that makes me want to be at the beach.'
'Let Go' – Frou Frou
'This might be the biggest stretch on the playlist but I chose it because it's Imogen Heap's "alt persona" if you will. This song is pure magic. We're all big fans of Imogen Heap—she's one of the most imaginative artists ever. Also, I first discovered her because this song was in the garden state soundtrack which is has one of the best soundtracks of all time.'
'Cross My Mind [Writing Demo]' – Arizona
'I like the original better but I think it's cool to see where this song started as a demo to what it became.'
'ily' – Surf Mesa
'Just good vibes all around.'
'Put Your Records On' – Ritt Momney
'Not a bad vibe to be found on this one'
'I Like America and America Likes Me' – Charli Adams
'Charli's voice will make you weep on this song.'
'See You Soon' – Coldplay
'Coldplay is probably collectively our favourite band. This song is actually before their debut record and before Spotify was actually really hard to find. There was a version of them playing it live that blew up on youtube and I used to listen to it on repeat. Such a beautiful song.'
Listen to Nightly's playlist takeover & check out their debut album below!
Photos by Zach Pigg
Words by Kelsey Barnes