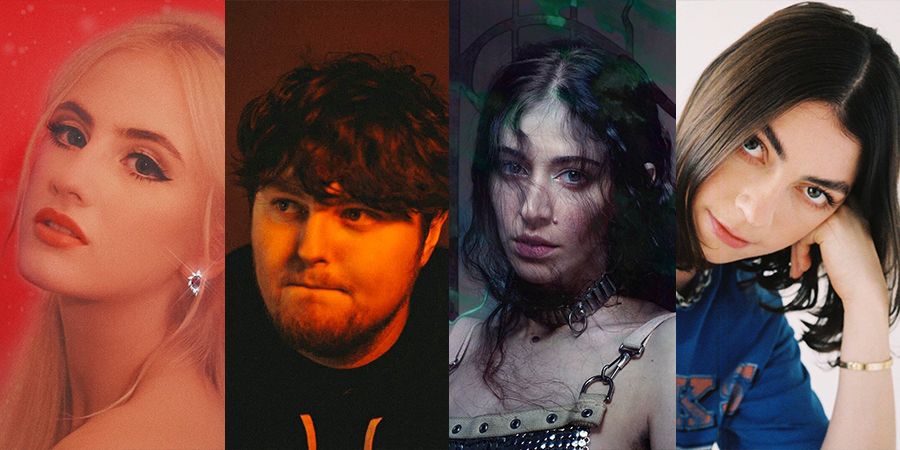 The 1883 Penultimate Playlist
We might be gearing up to say goodbye to 2020 and hello to a new year, but we're still celebrating the latest & greatest in music on the second-last 1883 playlist of the year.
'Twas a week before Christmas and we're taking one last moment to shine a light on some of our favourite tracks of the week, like the astounding alt-pop singer Anna Shoemaker and her new single 'Silver Cowboy Boots', a song inspired by an all-too-familiar desire to indulge in some retail therapy after a break-up, Irish singer/songwriter Nell Mescal's latest dreamy offering 'Missing You' is the poignant reflective track we need to cap the year off, and Scottish artist Aaron Smith partnered with an important charity — CALM/Campaign Against Living Miserably — as we enter the festive season; Smith wants to highlight the importance of knowing you aren't alone and demonstrates this through his hopeful track & music video for 'Brother,' which you can view here.
As a nod to the holiday season, Sam Fender gave us 'Winter Song', TikTok sensation Nova Miller recently dropped her stellar track 'Only When It Snows,' and our favourite pop queen Gabrielle Aplin honoured Yoko Ono and the late great Lennon in her 'Happy Xmas (War Is Over)' cover.
Also on this week's playlist is the latest from singer MATT TAYLOR, collaborations between Lucia & The Best Boys and Jessica Winter, a fan-favourite cover from Caroline Polachek, storyteller Louis Dunford drops his first single 'Regretamine' from his upcoming EP, and more on this week's playlist.
playlist by: Kelsey Barnes