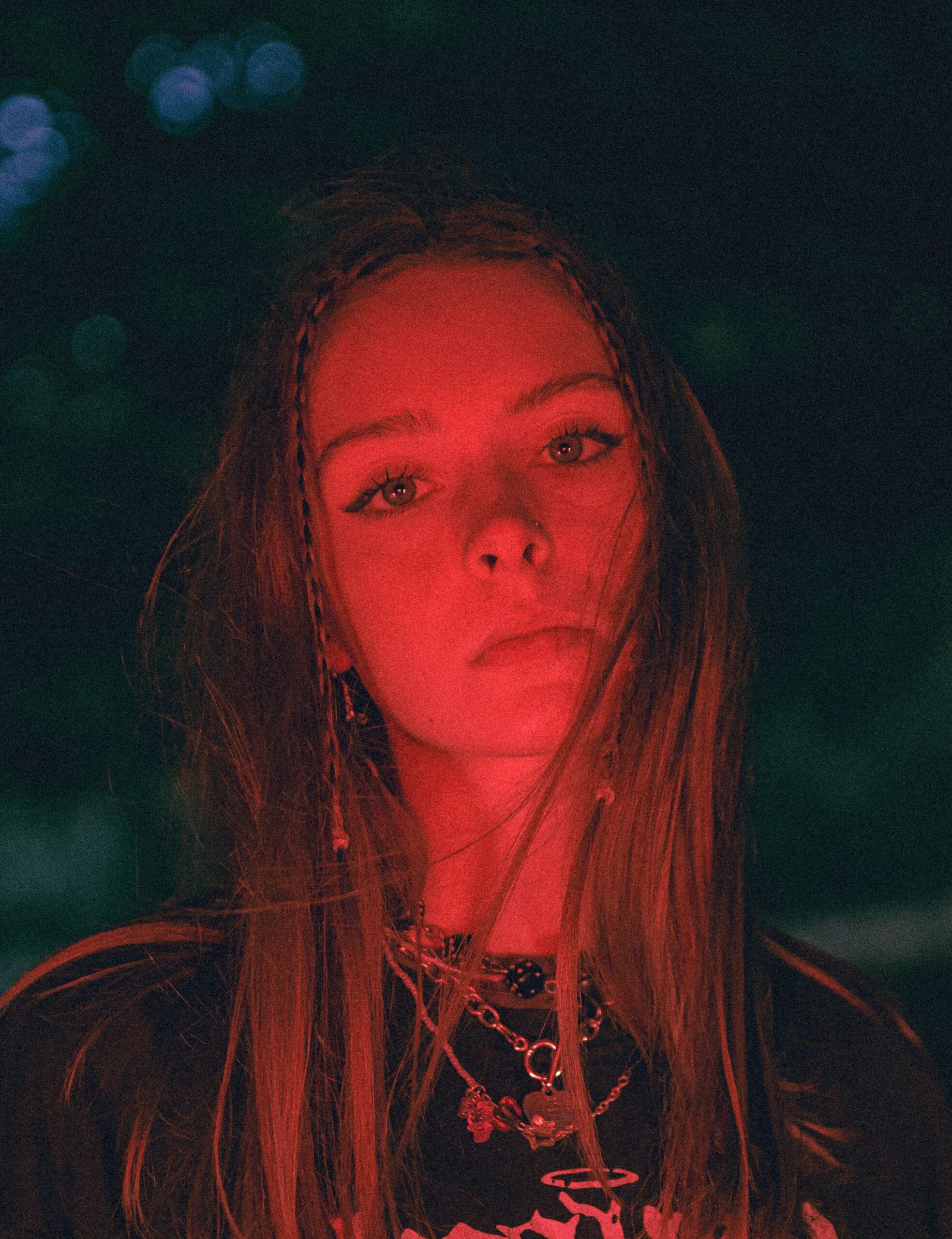 The Holly Humberstone 1883 Playlist Takeover
Holly Humberstone is celebrating the release of her debut EP Falling Asleep At The Wheel with a specially curated playlist for 1883 Magazine.
Holly Humberstone is an artist who reminds listeners, whether they are casual fans, critics or those who follow Humberstone, why they love music in the first place. Typically when critics write about artists that are or around the age of Humberstone, they tend to comment on how their talent and artistry is far beyond their young age. That sentiment towards Humberstone is true — the lyrics do seem like someone who has lived many lifetimes — but the vulnerability woven throughout each track on her debut EP Falling Asleep At The Wheel is something that only someone at her age could describe & memorialize.
The tenderness of growing up and all of the juxtaposed emotions that comes with ageing, loving and figuring out who she really is are all themes throughout this EP. We asked Holly to describe what the process of creating her debut EP has been like. 'The EP feels pretty personal because almost the whole project has been made in or around the house I grew up in. I wrote a lot of the songs with my friend Rob who lives a few minutes away in Nottingham, so it was partially written there and partially written in my house when we set up a mini studio for a week in one of the rooms. Maybe that's why the songs all feel so personal to me. A lot of the experiences I've written about have happened in this house, and all the videos are filmed around where I grew up. I feel like the EP is so honest and personal and I'm so excited to let people into my little world.'
To mark the release of her debut EP, Holly Humberstone curated a playlist takeover for 1883 that includes songs she loves & finds herself getting inspiration from for her own music.
'Fake Plastic Trees' — Radiohead
'This song is one I've recently covered because I listened to it lots when I was small. It was my dad's favourite song so it would always be on around the house or on car journeys.'

'I'm On Fire' — Bruce Springsteen
'I realized this song was probably my favourite song ever when I was watching a Soccer Mommy set a few years ago and she played it solo on an electric guitar. It was just so beautiful, and I haven't really stopped listening to it since.'

'Falling Asleep At The Wheel' — Holly Humberstone
'Writing this song was a bit of a milestone for me because I was still trying to figure out who I was within the music I was making. I wrote it in my childhood home with my friend Rob and it made me realize the direction I wanted to head in with my music, so it's a pretty important song for me.'

'New Slang' — The Shins
'I first heard this song on a film I love called Garden State and ever since I've loved it. My sisters and I love it, and we cried lots when we heard it live a few summers ago.'

'Deep End' — Holly Humberstone
'I was originally going to release a different song as my debut single, but after writing this tune I realized it was perfect for my first release because it's so personal and meaningful to me. At the time I wrote it, one of my sisters was struggling with her mental health and this song was my way of telling her I was there for her.'

'Kiss' — Prince
'I have such a strong memory of finding this song on a NOW That's What I Call Music CD under my bunk bed with my sister when I was probably about 6 and thinking it was the best thing I'd ever heard.'

'Smoke Signals' — Phoebe Bridgers
'I've been so obsessed with this song since it was released. I remember first finding her album Stranger in the Alps and listening to nothing else for about a year.'


'Beach Baby' — Bon Iver
'Bon Iver has been a family favourite in the Humberstone house for a very long time. I listen to his stuff in the winter, and it brightens up my days.'

'Dogs' — Damien Rice
'This song is one of my favourites by Damien Rice. I think he might be my favourite songwriter ever because of his intense and personal lyrics. I think he pretty much taught me how to feel!!!'
'Both Sides Now' — Joni Mitchell
'Joni Mitchell was one of my mum's favourites growing up, and I remember making dances up to this song when I was small.'

'Hotel Song' — Regina Spector
'My sisters and I were obsessed with Regina Spector growing up, and I have such fond memories of us all dancing about to her.'

'Jolene' — Ray LaMontagne
'I first heard this song at an open mic at a tiny place in Nottingham called the Jam Cafe, which is where I played my first-ever performance. Someone else was playing a set and the song caught my attention and I've been obsessed with it ever since.'

Check out these tracks in this week's 1883 playlist.
playlist in collaboration with Kelsey Barnes
photography Phoebe Fox