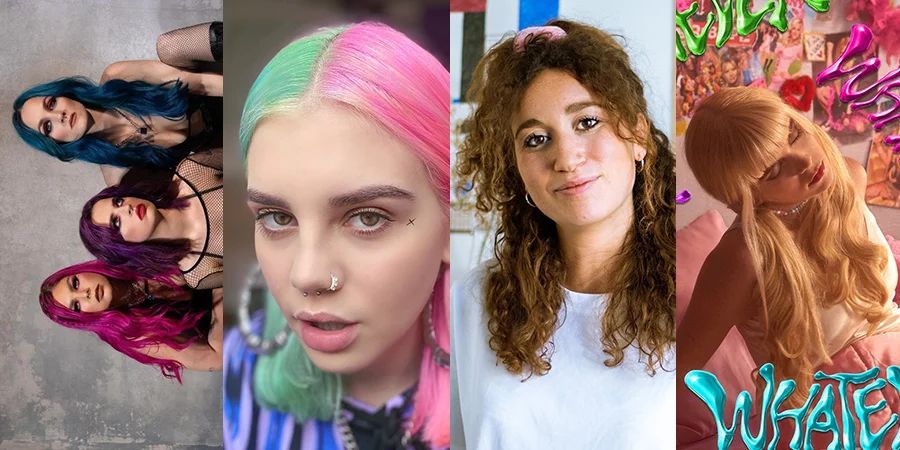 The 1883 Wasteland Playlist
Rising Irish artist Kynsy releases her debut EP, all-female pop-punk band TRAMP STAMPS let you know what they think about men who call girls crazy, alt-pop singer AISTÈ questions change in her newest track, and more on this week's 1883 Playlist.
A new week brings lots of new music! 'Elephant in the Room' is pulled from 23 year-old multi-instrumentalist Kynsy (aka Ciara Lindsey) her debut body of work — the infectious 'Things That Don't Exist' — a collection of songs that focus on chasing things that don't actually exist. Alt-pop songstress AISTÉ questions the changes we've made and how they've shaped our dreams and who we've become, and Aussie surf-punk band SKEGSS drops 'Valhalla' ahead of the announcement of their second full-length record 'Rehearsal'. The all-female pop-punk band TRAMP STAMPS takes aim at boys who play with the minds & feelings of girls in 'Sex With Me', rising singer/songwriter Grace Gaustad explores the topic of time and what we focus our energy on, and West London singer AMA releases her track 'World League' from her EP 'VS EVERYTHING'.
Also on this week's playlist is 'One Day' by ViVii, 'Whatever' by Rakky Ripper, 'Jadines Escape' by Kesh, 'You (with Marshmello & Vance Joy) by benny blanco, 'Who' by Issey Cross, and 'Wasteland' by Marie Naffah.
Check out this week's playlist below!
playlist by Kelsey Barnes