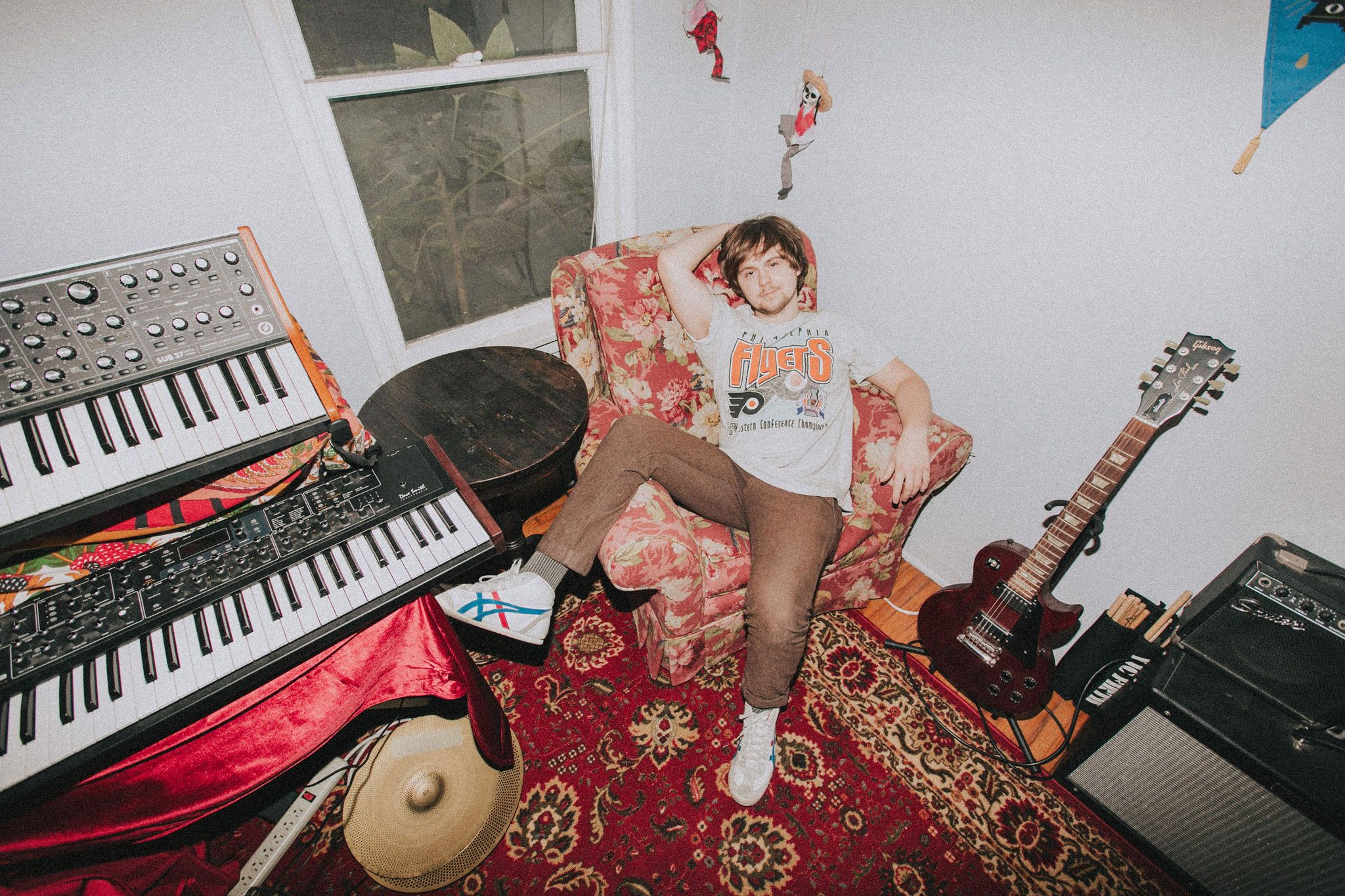 The Ellington 1883 Playlist Takeover
To celebrate the release of his second single 'Sun To Rise!' LA alternative artist Ellington curated an exclusive playlist just for 1883 Magazine.
In a world of heavily produced music it's been some time since listeners have been able to hear how an artist is taking on a true DIY approach to making songs, but stripping it down and crafting a unique sound is quintessentially Ellington. After releasing his debut solo single at the end of 2020, Ellington is now deemed a 'ones to watch' in 2021 for his distinct artistry and his skillful traits as a producer. To celebrate the release of his second single 'Sun To Rise!', a track that serves as a reminder that the sun will rise for those who might be struggling right now, Ellington curated a playlist full of his inspirations, influences, and more, exclusively for 1883.
Ellington on his 'Slow Burns & New Sounds' playlist: The World needs more interesting sounds in popular music. If it were up to me in my own strange little Ellington world, all these songs would be top 40, Super Bowl half-time, club bumping HITS! So come with me into my world, stay a while and together we will go through some tunes that might change the way you look at music.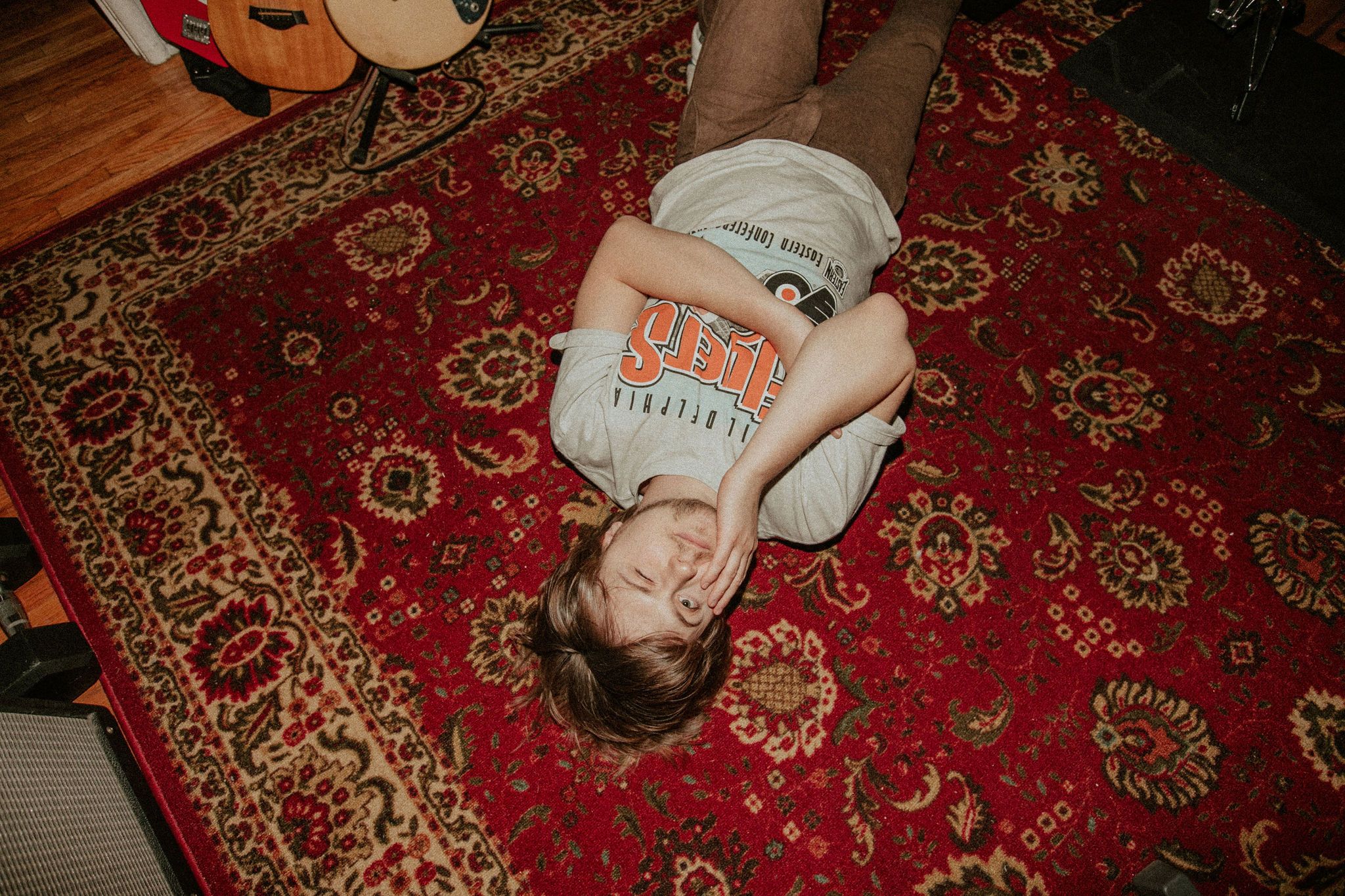 'Golden Wings' – Gabriel Garcon-Montano
Every time I share this song it's an undeniable reaction of "This is one of the coolest songs i've ever heard." My favorite part is the Moog bass line that comes in the first chorus. Extremely finessed, he's so talented.
'Up All Night' – SAULT
SAULT has been my favorite project since 2019 and this song is the perfect getaway. The bass tone and drums sound so perfectly raw and the synths that come in near the end are amazing. They have so many good songs you need to know SAULT.
'All For Us' – Labrinth
Full disclosure, I DO NOT watch euphoria(although I hear it's great) and I DID find this song through TikTok (sue me.) I love Labrinth because he perfectly incorporates a timeless sound but it's so fresh. Listen for that sick bass change up at the end of the second chorus before the bridge, it's nasty.
'Sun To Rise!' – Ellington
Yeah, that's right, I'm putting my song in my playlist, if you had a playlist hosted by 1883 then you would put your song in that playlist too.. anyway… 'Sun To Rise!' This song was fun because sonically it's a garage rock tune but from the beginning, I wanted to add elements that took it away from that sonic landscape. So instead of a bass, I used a Moog and instead of a regular drum set (for the verses) I used an iPad app with some nasty drum machine sounds. There's also a lot of Beatles influences, but what song doesn't have that.
'Little Simz' – Offence
This song is produced by Inflo who is the leader of SAULT. You can hear the resemblance and again the bass and drums are on point but the 70's sounding orchestral samples takes it over the edge.
'Haley' – Jockstrap
Jockstrap, also out of London, has the most interesting music. Listen to this song while you're driving around your town (preferably a city) late at night and let that arpeggiated synth part put you in a trance as it does to me.
'When You Die' – MGMT
I was so late to this masterpiece of an album it infuriates me. This song takes you on a nice ride and all of the sudden hits you with one of the most catchy choruses and BAM you're hooked. The rest of the album is also like this and you must listen to it if you haven't yet.
'Pink & Blue' – Outkast
Ok so we've all heard Speakerboxxx/The Love Below and we all love Roses, Hey Ya! And The Way You Move but have you heard Pink & Blue??? I hadn't until a few months ago. Andre 3000 is one of the greatest of all time, seriously, and you realize also, how great his voice is. The Aaliyah sample in the intro is mind-bogglingly good.
'Adult Theme No.2' – El Michaels Affair
When I heard this for the first time I had to pull over. The chord usage and the tone of the Bari saxes and piano. Just overall one big stank face of a song. Listen to it, look in the mirror… stank face.
'Unwavering Mind' – Homeboy Sandman, Edan
I find myself violently headbanging to the kick and snare of this song. Edan's harsh yet groovy production and homeboy sandman's immaculate verses make this song great. Check out their videos online, Edan sometimes raps while scratching on a turntable and it's something to see.
'Binz' – Solange
I first heard this song when Solange was on Fallon and was mesmerized. Sounds are amazing, groove, amazing, song leaves you wanting.. no… NEEDING more. But you won't get it. I wish this song was 17 minutes but it's under 2.
'EMT' – Ellington
You thought I was just going to put ONE of my songs? Wrong! This was my first release EMT, especially proud of the MF Doom-inspired horns and the guitar drop (in which I don't even know how I made it, it was a blur of distorted guitars and side chains).
'Landcruisin' – A.K.Paul
I don't know too much about A.K Paul but this song speaks for itself, super smooth.
'Toy' – Young Fathers
I've been a fan of Young Fathers for a couple of years. Finally got to see them at The Fonda and it was one of the most energetic and interesting shows I've seen. Watch them perform this song on Jools Holland, it's life-changing and so passionate. They're in a league of their own.
'Right Round the Clock' – Sorry
I always check the "Best Albums of the Year" lists and Sorry was one of the main bands that stuck out to me. Also, I love the interpolation of Tears for Fears' "Mad World" but with the changed lyrics "The dreams in which were famous are the best I've ever had" super clever and groovy.
'Desire' – Dehd
I usually don't enjoy this style of band music (glangy chorusy guitars/subdued vocals) but Dehd is something special and this song has so much passion, it's really beautiful. Makes you wanna scream DESIIREEEEEE!!!
'Thirteen Hours' – Andy Shauf
Ok, come on… LISTEN TO THOSE CLARINETS. If those don't stop you in your tracks you need to check your pulse. What's interesting about this song is you realize on your like, fifth listen (at least that was the case for me since I don't listen to lyrics first) it's a very awkward and sad song lyrically, but when it's juxtaposed with the music it's this melancholy, beautiful song.
'Back to the Future (Part I)' – D'Angelo
Come for the Dillaesque groove of the bass and drums and stay for that clean stacked vocal (a D'angelo special) change-up, you'll know when you hear it.
'Dis Generation' – A Tribe Called Quest
I first heard this song when I was in New York for a writing trip while walking around by myself looking for some pizza and ever since then it solidified this nostalgic feeling in my gut. I love the guitar in the track and the mic passing style between Phife, Q-Tip and Busta Rhymes are so dope but as always Busta steals the show.
Check out Ellington's playlist takeover & his new single 'Sun To Rise!' now!
Photography by Anna Lee