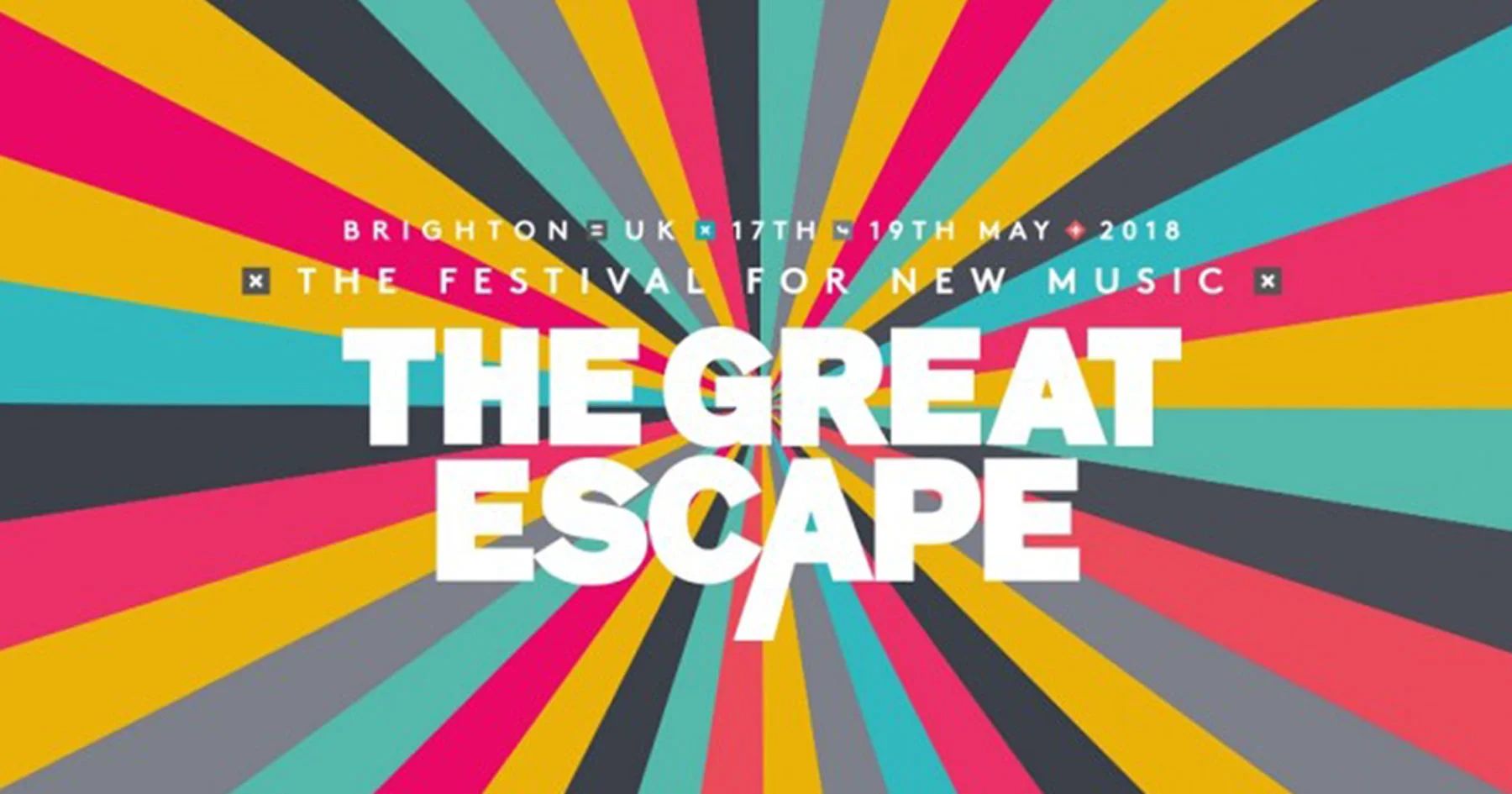 The Great Escape – Preview – 18–20 May
It's seven days until this year's Great Escape festival, when new music aficionados from all over the world descend on Brighton to experience 450 of the most hotly tipped acts playing in 30 venues across three days.
In previous years it's been fashionable for panel members to bemoan the lack of current bands with a political message, but with the EU Referendum still in the air and an imminent snap general election hovering on the horizon, there's no danger of such complaints arising this year. Toast of last year's event, raucous punk duo Slaves, return with a special end-of-the-pier show, and the line up is literally brimming with musical talent driven by a belief in a better world. Here's our guide to the hottest new acts you need to see this weekend:
LIFE
Life started er, life in Hull, but these punks with a political consciousness and a fine line in convention-flouting moves have gone global since their humble roots.
Tracks like 'In Your Hands', which asks voters to take back their power and make the right decisions, and 'Euromillions', strategically released on the day of Donald Trump's inauguration, make their position more than clear. With their debut album 'Popular Music' due out the following week, this is the perfect time to catch their heartfelt and passionately delivered odes to fear and anxiety.
[embedyt] https://www.youtube.com/watch?v=VbqxNJ2W6G0[/embedyt]
SHITKID
Hailing from Gothenburg in Sweden, Åsa Söderqvist started putting together her first EP while a member of a feminist punk band, but her solo act combines this rough edged attitude with the pop sensibilities of Phil Spector's girl groups and the rough and ready DIY sensibility of Peaches.
Ahead of the release of her debut album 'Fish', released via PNKSLM on June 2nd.  Here she is experiencing life as a tropical fish – we shit you not – in 'Tropics'.
[embedyt] https://www.youtube.com/watch?v=7r9c26bifpQ[/embedyt]
GOAT GIRL
Adapting their name from the Bill Hicks sketch Goat Boy, this four piece initially met at Brixton's famous venue, The Windmill. Lottie, Rosy, Naima and Ellie tout a kind of surf girl sound with a dose of understated but undeniably political riot girrrl pop revolution.
Recent tracks include 'Country Sleaze' (see video below) and 'Scum', the latter complete with an uncompromising promo depicting force feeding.
[embedyt] https://www.youtube.com/watch?v=qlnkyZnqIZg[/embedyt]
CABBAGE
The garage punks from Manchester are already well known for an exhilarating live show, most recently supporting Kasabian on tour, with their use of a Korg mini synth and fishnet tights marking them out as anything but conventional.
Antagonistic, sweaty, dissident and idiosyncratic, they've been working in the studio with Simon Archer from The Fall, and although recent tabloid controversy suggests they still have to get their act together when it comes to respecting women, their compelling rants about everything from class war to Brexit Britain are hard to ignore.
[embedyt] https://www.youtube.com/watch?v=thxAiNifqsc[/embedyt]
DREAM WIFE
Starting out as an art project, Dream Wife proved so popular as an imaginary band they decided to carry on as a real one.
Icelandic lead singer Rakel Mjöll's vocals trip in a staccato style over compelling indie grunge, all powered by a fiercely feminist polemic. Check their recent track 'Somebody' – "I'm not just a body / I am somebody" – for proof of their inspirational message and addictive, uplifting stylee.
[embedyt] https://www.youtube.com/watch?v=2Ov_uABrg5U[/embedyt]
STRONG ASIAN MOTHERS
Compassionate and exhilarating, Strong Asian Mothers ignite the room with a defiant sizzle, as well as a refreshingly DIY approach to the often sugar coated genres of hip-hop and R&B.
With electro and trap influences swirling around too, their shows take you on a visceral journey while their thoughtful lyrics linger with an unusually existential afterglow. Their EP 'Animal' came out in March this year, and here you can see them showcasing their cover of the huge "Don't Let Go" by En Vogue that the diva superstars themselves apparently gave a resounding thumbs up to.
[embedyt] https://www.youtube.com/watch?v=PblauGc47Zc[/embedyt]
SABELLA
An electronic pop sensation from Somerset – that's something you don't get to say too often – Sabella has been creating a buzz with releases from her debut EP.
Tracks like 'Made It Right' and 'Loving Like This' have gorgeously lo-fi, sensual textures and whispering vocals, fused and cunched through a pop filter.
GALLOPS
Expect post rock experimentalism from these three young heroes of Wrexham, likely to light up your brain signals.
Their purely instrumental sets have been making waves around the country for the last couple of years and their powerful individualism is sure to leave a freeform electronic post punk-shaped impression on The Great Escape. Check out Crystal Trap here, from the forthcoming album 'Bronze Mystic', which was out April 21 on Blood and Biscuits. 
[embedyt] https://www.youtube.com/watch?v=4yuIxyiEhw8[/embedyt]
JAMES HERSEY
An acoustic electronic singer songwriter, originally from Vienna and now residing in Berlin, James Hersey recently released his 'Pages' EP, following the success of his single 'Everyone's Talking'.  
A search for true connections amid modern alienation, his acoustic songs are filled with beautiful melodies and humble and fragile songwriting.  For a gentle start to the festival, catch James on Thursday 2pm at the Prince Albert.
[embedyt] https://www.youtube.com/watch?v=JjlttlCGhew[/embedyt]
OLYMPIA
Melbourne's indie/synthpop artist Olivia Bartley aka Olympia is a soprano with the hooks and style of Anna Calvi and the performance aesthetic of Kate Bush. 
Her recent track 'Smoke Signals' is an indie rock track inspired by the veneer of a world versus the unseen chaos enclosed within, inspired by watching a cruel Japanese reality TV show.  Expect shimmering, polished production, soaring vocals and songs packed full of ideas.
[embedyt] https://www.youtube.com/watch?v=zK6Jt3Gxeao[/embedyt]
For further information, full listings and ticket details see www.greatescapefestival.com
Words by Sam