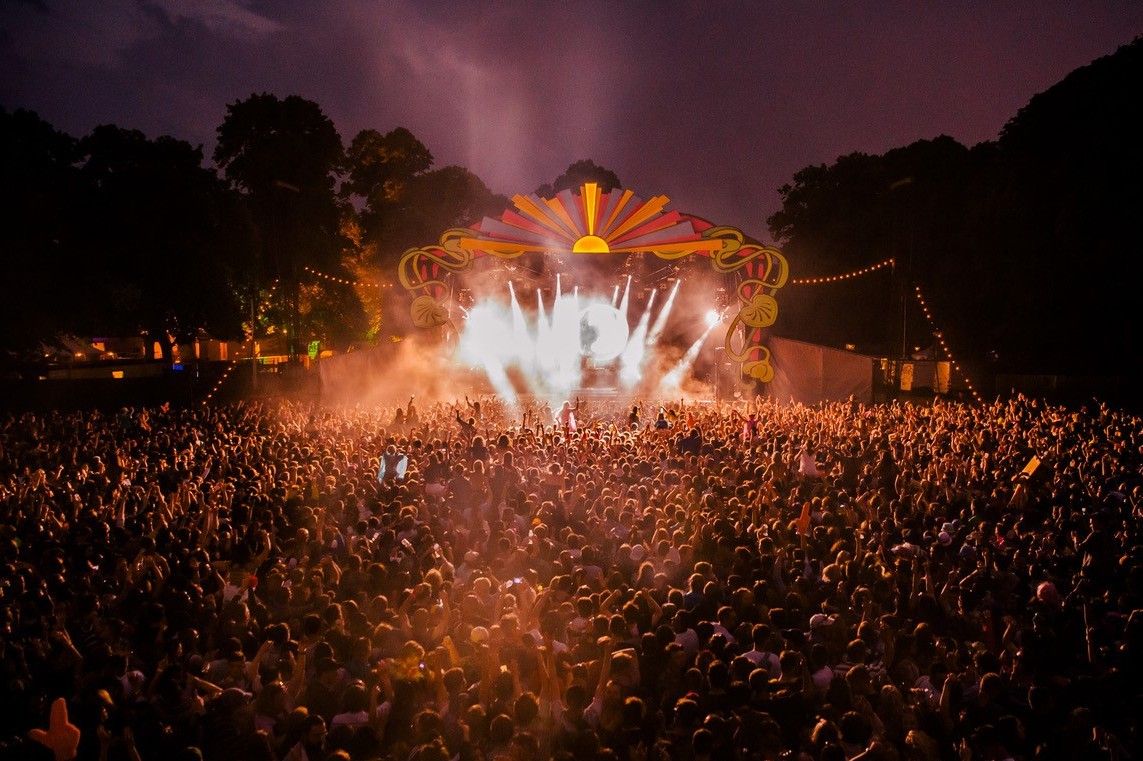 Love Saves The Day 2019
LSTD is a festival I return to year after year. Why? I couldn't really put my finger on it… But after speaking to Festival Director Tom Paine, the details that make the festival oh so enticing became clearer to me, rather than just being a sparkly backdrop.
Taking sustainability on as their 'duty' and championing female artists in the male-dominated music industry are just two examples of how the team at LSTD are working towards a better future, festival-style. Chatting with Tom, I learnt all about the origins of the idea behind LSTD, what it's like to organise a festival and festival culture and social media.
But first, LSTD recently announced a set of core values that the festival will be upholding in order to 'reclaim a collective positivity'. And so it is – love by name, and love by nature!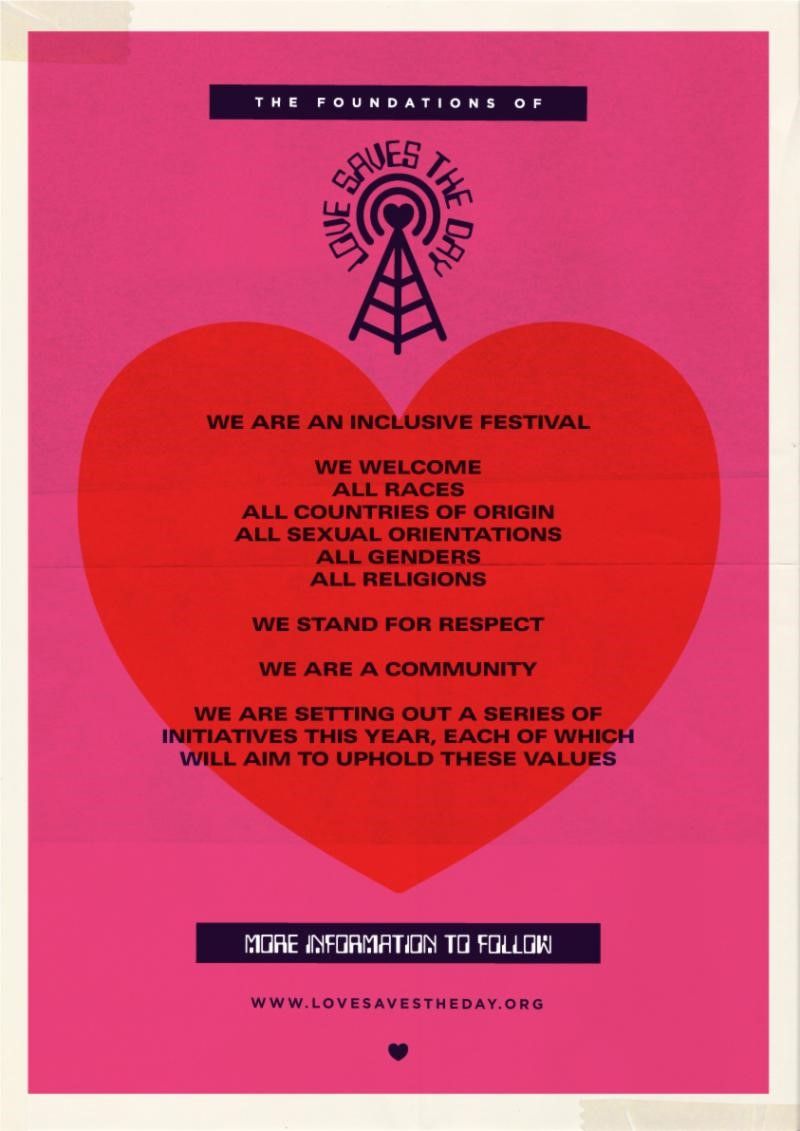 How would you describe LSTD to someone who's never been before?
The ethos has always been to try to create the feeling of a camping festival in the middle of a city. We had been to too many city-based events that claimed to be festivals but just didn't contain the elements and decor that we felt constituted a real festival – so we set out to make this right.
We love the LSTD Core Values that you announced recently. Could you tell us a bit more about those and why you decided to announce them?
We're all children of the 90s, be it Glastonbury or big raves or early Ibiza. During this time, it went without saying that everyone was a big community with a shared ethos of positivity and looking out for each other. We have all felt recently that somehow, some of these values have been lost as the scene itself became more and more popular and more of an industry. So, the core of the values is just this; trying to reclaim the collective positivity and impacting of change that large gatherings of people can produce.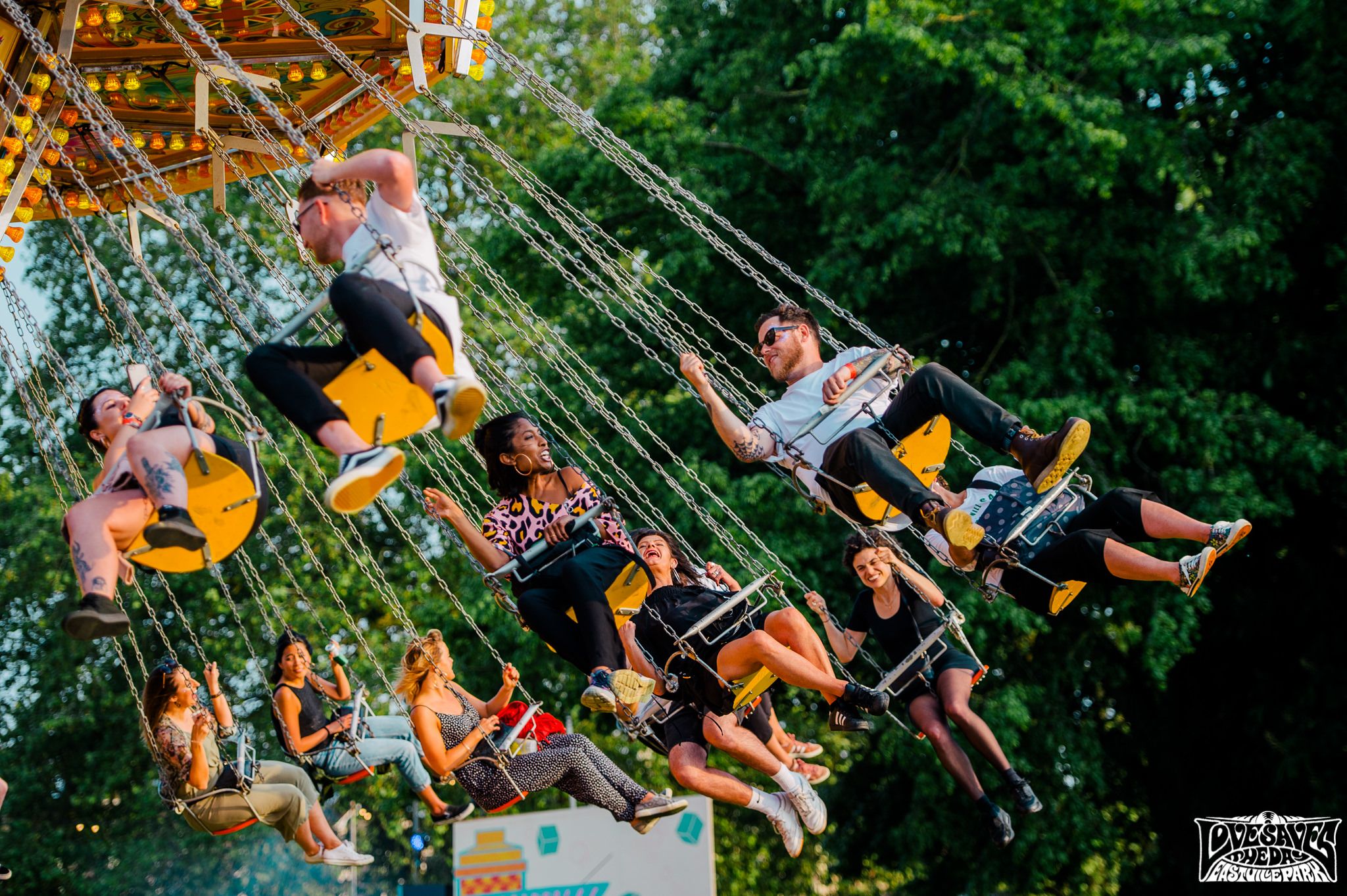 You've said you'll be 'setting out a series of initiatives this year which will aim to uphold your values' – can you tell us more?
With regards to specific initiatives, some are set out to try and address specific problems or issues that festivals face, and others are set up to tap into wider world problems. Our sustainability initiative for example is an ethos we have been following for years, and that we feel all organisations and individuals have a duty to follow – we have decided that we need to promote this better to encourage others to do the same. The women in music initiative is a more specific project to try to tackle the male dominance of performers and DJs in the industry, and to lay the foundations to level the playing field for future generations of musicians.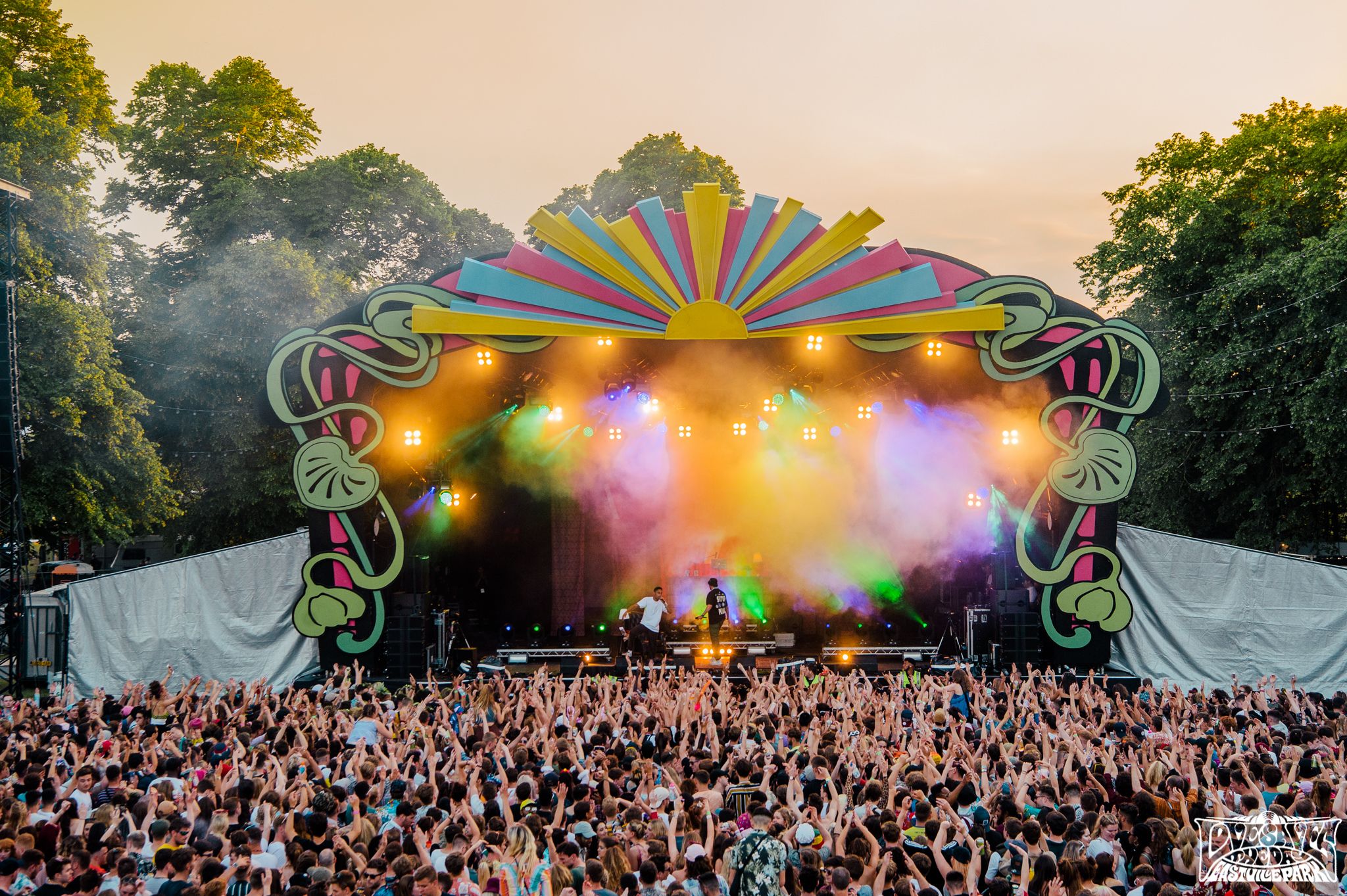 Why do you think initiatives and values like these are so important in festival culture?
We feel like festivals can set the tone for their audience to follow. Not just by our actions at the festival that people will experience directly, but also through our media power, with 10's of thousands of followers on our socials or directly communicating with attendees through email we can reach people and try to educate and inspire, in a way that a lot of other media groups are unable to do.
How does LSTD stand out from the festival crowd?
We remain strongly independent and try to resist the commercialisation of the festival culture that we all grew up with and love. We try to go the extra mile with how the festival looks and feels with all the attention to detail across the site and we always try to champion new music and emerging talent wherever we can.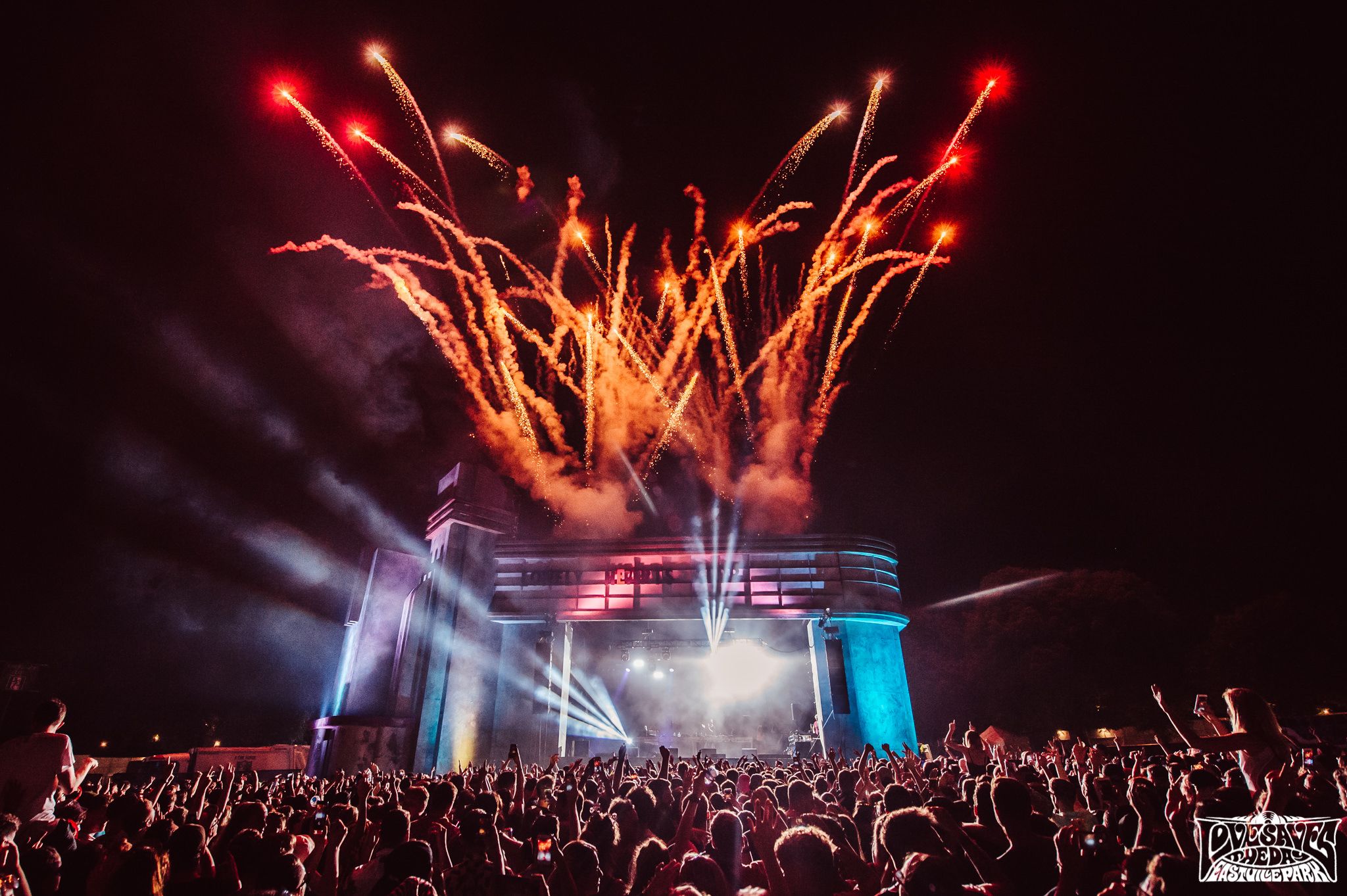 Can you give us a bit of an insight into what it's like organising a festival as big as LSTD?
It's now very much a year round job, with many full time staff and a fleet of part-time and event specific staff who come into the office in Spring. The first year we organised it all with an office of 4 people, now we have over 25+ people involved in the planning. It's a constantly evolving challenge but we wouldn't change it for the world.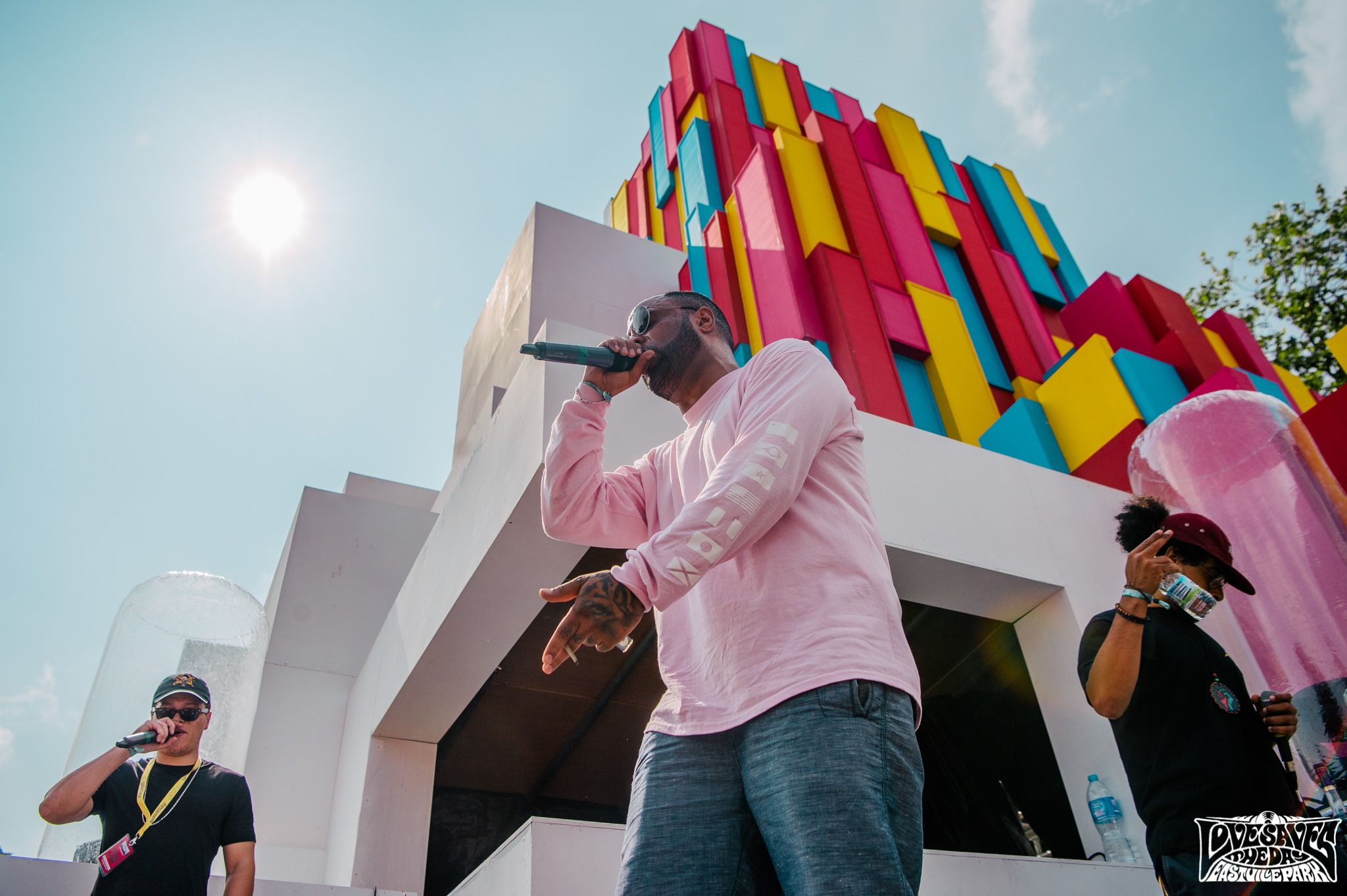 LSTD never fails to disappoint, what can we expect this year that's different from last year?
We aim to improve year after year and to never rest on our laurels – we aim to add to everything that was great from last year and always like to have some surprises for people to see as soon as they walk though the entrance
Who are you most excited about seeing perform this year?
For me the emerging talent is always the most exciting to see, and this year Little Simz, Slowthai and IAMDDB are among the top of my list to try and catch – I usually get dragged away to deal with something though so often miss who I plan to see and catch something totally unexpectedly great instead.
Finally, could you tell us a little secret about what's to come for LSTD 2019?
There might be some very special guests at the afterparties "Love Saves The Night" – that's all I'm saying….
For more information and to book tickets click HERE.
Words by Ama Samra and photos by TMP.