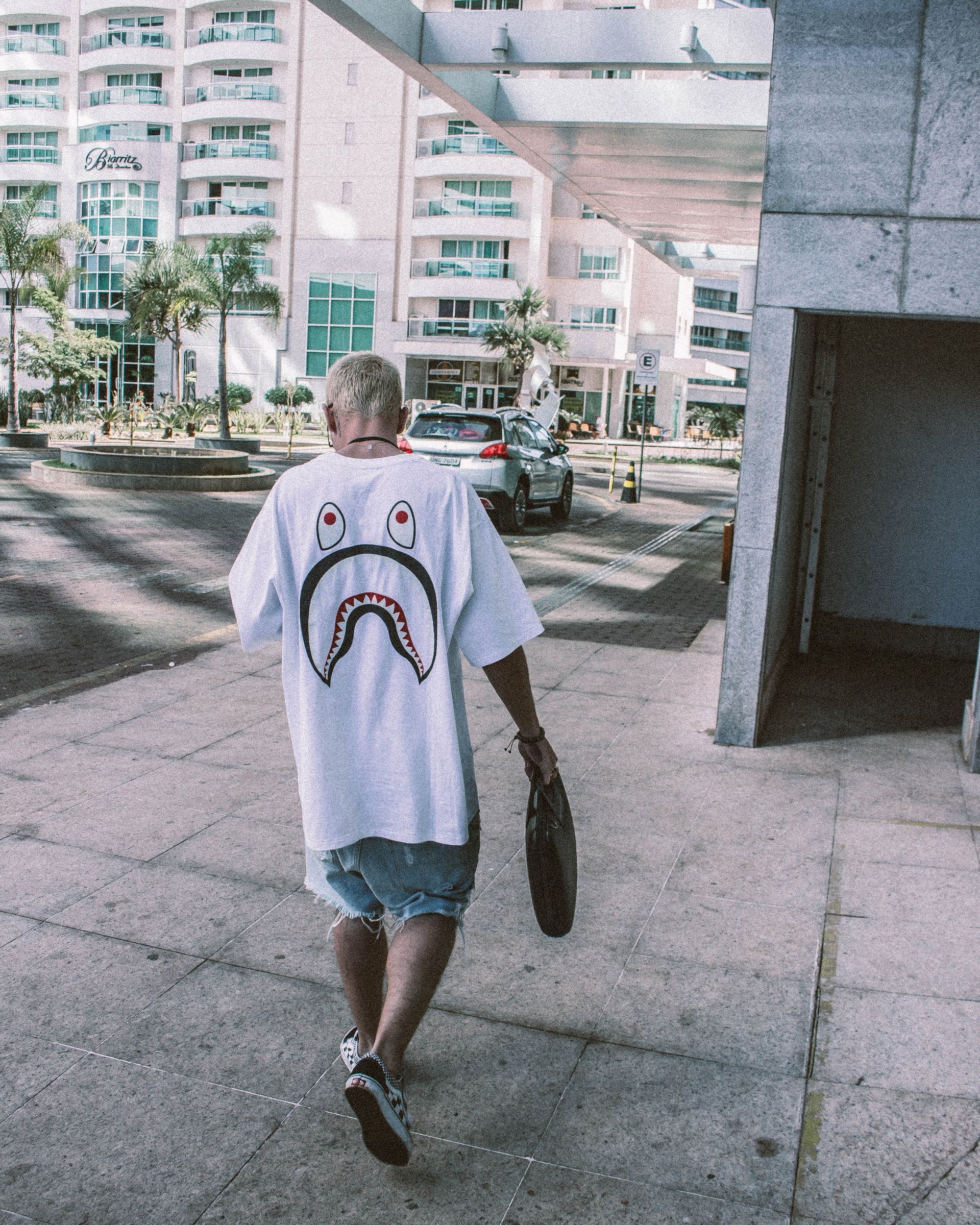 The Origins of Streetwear: What Is It and How Can I Rock it?
As one of the leading fashion movements of the late 20th and early 21st centuries, streetwear has become a symbol of the diversification and democratisation of the fashion industry.
The high-fashion lines seen on catwalks and sold through exclusive boutiques have given way to more accessible clothing lines with a focus on wearability.
Streetwear incorporates the styles of east cop hip hop culture and west coast surf culture, and the latest sneakers have been elevated with elements of skate, punk and sportswear mixed in as well. Standard pieces such as sweats, hoodies, t-shirts, and sneakers have been elevated by exclusive prints and designs, limited editions and 'drops' that create demand through product scarcity.
Sports brands have taken the place of high-end designers, creating a market for vintage tracksuits and sneakers that has become a feature of streetwear fashion. Musicians such as Sean Combs, Jay-Z, and 50 Cent have released their own clothing lines, often working with sportswear brands such as Reebok and Adidas.
The Essence of Streetwear
Fabrics
One of the things that appeals most about streetwear is the versatility of the pieces, with a focus on items that can be mixed and matched and worn on a daily basis. Cotton is the fabric of choice when it comes to streetwear, as it's durable, washes well, and can be used in a variety of ways to create different looks to suit any style.
However, there is also an enduring affection for the man-made materials that epitomised 80s sportswear, although these are often teamed with more forgiving pieces to create a look that combines the two. A retro nylon hoodie over a cotton-rich printed t-shirt combines comfort with style without sacrificing either.
Shape
Although some streetwear is oversized, the shape of the items is also important. Hoodies and sweats can be baggy, and sneakers can be chunky, but too much of a good thing can look sloppy, so careful choices are key.
Teaming a tailored pair of shorts or chinos with a classic t-shirt leaves room for an oversized hoodie and a pair of well-cut jeans can be the perfect way to show off a pair of truly spectacular kicks. The right combination of fitted and slouchy can bring out the best in both, so it's important to choose staple pieces that complement each other when putting together an outfit.
Style
One of the things that makes streetwear so popular is that it encompasses a wide variety of looks, from tailored and fitted to baggy and loose. You can choose a look that will work for whatever you are doing, whether that's a day at work that might turn into drinks at a bar, or a day of hanging out at a skate park, and then heading to a friend's house for dinner.
Whether you need to find a way to make your streetwear office-friendly or just want to be comfortable when you are out and about, you can find pieces that will suit your style and give you the flexibility you need. A few 'in-between' pieces should make it easy to put together an outfit for any occasion.
One of the key things about streetwear is that you can truly embrace your individuality with designs that speak to you and share your creative side with the world. From the classic printed t-shirts that have become iconic in the fashion world, to bold prints and patterns that will always turn heads, you can choose clothes that are a true expression of yourself.
With a few staple pieces, your streetwear wardrobe can be adapted to suit any occasion and you can easily create a versatile collection. Although there is a strong emphasis on limited edition and exclusive lines, casual is truly key so you can have the look you want whatever your budget.
While some fashion houses have created their own lines of streetwear, you are more likely to find great pieces at thrift stores and markets, especially if you like the retro look. Whatever your personal interpretation of streetwear, you can find a way to make it your own.