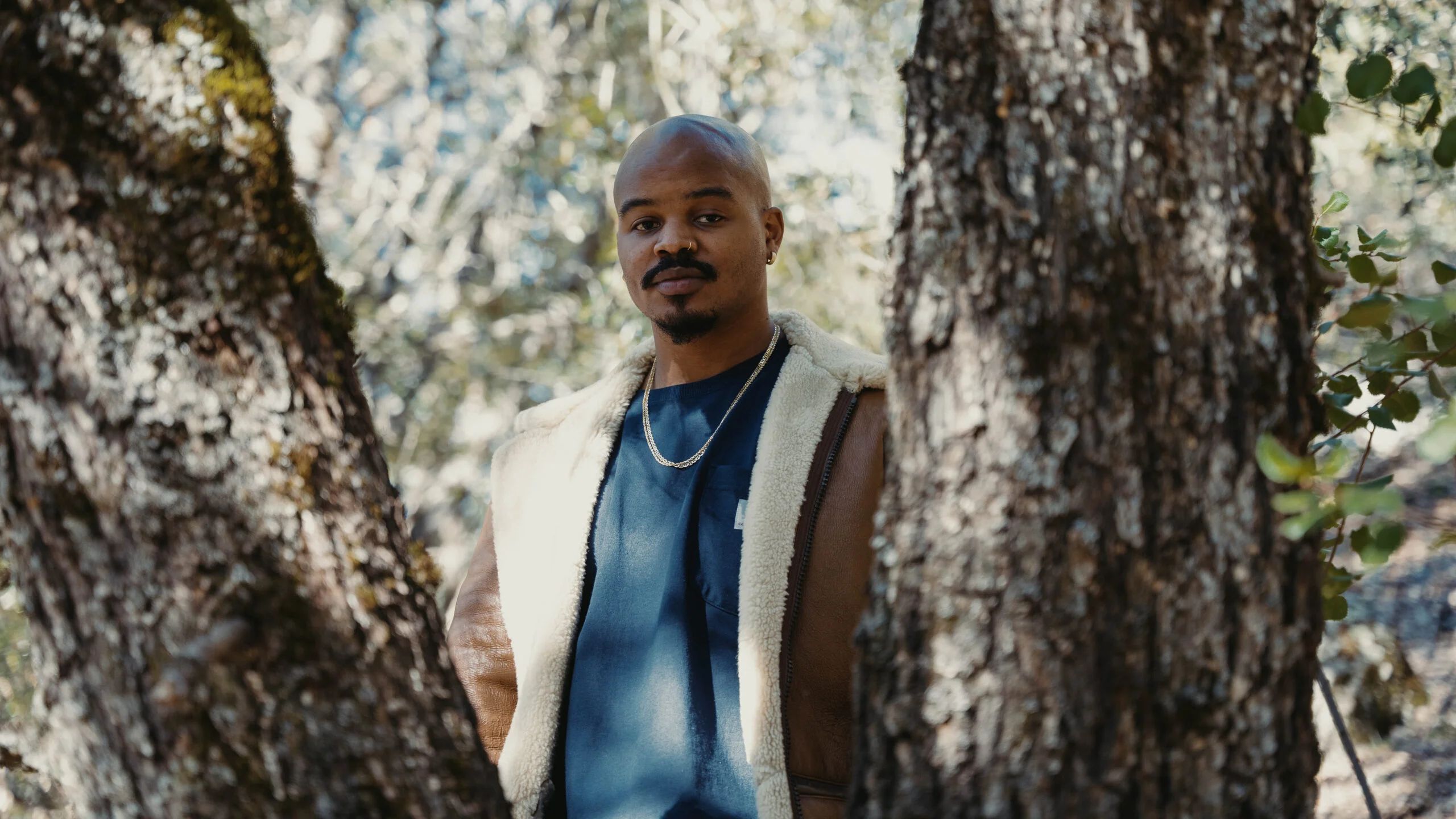 White Dave – Lemon Pepper Freestyle – Video Premiere
Carefree, melodic, and utterly unique are just some of the words to describe hip-hop artist White Dave and "Lemon Pepper Freestyle," his new track & music video premiering today on 1883 Magazine.
White Dave (aka Noah David Coogler) is an independent hip-hop artist with a fresh style. With his new EP "Porch Sessions" under his belt and songs that have been featured in highly acclaimed major motion pictures, White Dave is ready for his next release —  his new single "Lemon Pepper Freestyle." The carefree rapper has managed to create a visual that showcases just what makes him so unique. Premiering today with 1883, the calming video juxtaposes perfectly with the beat-driven track. 1883 had a chat with White Dave about his recent EP, his decision to remain an independent artist, and what it's like working with his brother.
Congrats on the Lemon Pepper Freestyle video! To start, tell me a little bit about the inspiration behind it.
Thank you! We wanted to keep it mellow and not do anything too crazy. We went out to a nice spot in the Bay Area and got some great footage by the Lawrence Hall of Science, which is pretty significant to people who live in the Bay Area, so that was pretty cool. I had to pay homage to lemon pepper because it's the best flavour of wings on the menu. I had a chill time filming it and connecting with nature for a little bit.
Lemon Pepper Freestyle is your latest song, but you also released your EP Porch Sessions in April. How did you stay creative over the past year?
With quarantine and having to stay apart from people, it was very beneficial for me to get outside and walk with my dog as a way to get a lot of fresh air. For me, that keeps the brain and the body active; it keeps me coming up with fresh ideas. It was cool recording and being kind of "taped off" during quarantine. I was excited to get "Porch Sessions" out because I felt that it was a solid body of music. We had a bunch of songs lined up for it, but we were able to trim the fat, get it down and I was able to release it and give it to people.
What made you choose to release your music independently?
I felt like it was the easiest way to streamline the process. I've always been the type of individual to think "what's the simplest way from point A to point B?" Remaining independent in my musical journey has super beneficial because I get to do things how I want to, at my own pace, in my way. For me, that's super important because I fancy myself not just a rapper, but an artist as a whole, and I have a complete vision for what I want to do with my music. It's never just the music — there's always something greater tied into it. I feel me remaining independent has allowed me to just spread my wings and do what I want to do creatively and experiment a lot. Anytime you sign documents that lock you to a company or a person, you're indebted to them and you've got to do the things that they allow you to do. With remaining independent, I'm able to work with who I want to work with, produce the type of music that I want to produce, and build a network in ways that I think are better suited for what I'm trying to accomplish. I'm not hating on people who sign contracts because signed artists do amazing, but for what I'm trying to accomplish and what I'm trying to represent, I wanted to make sure that I remained independent.
I understand, I think there are pros and cons to both sides. What do you hope the EP conveys about you as an artist?
I feel like I don't take myself too seriously with my music and my brand. What I mean by that is that it's not a hard rugged sound; it's not abrasive, it's a very fresh and revitalized sound. I'm producing music that I don't think can be replicated. I think that that's super chill. I think that shows throughout this EP in particular. I think it's a really good collection of production and beats. I genuinely feel like I've given people something inspirational and fresh.
So do you think this body of work is your favourite?
I look at my different collections of work as my kids — I can't pick a favourite because they're all different. They all kind of represent their own thing. It would be like comparing journal entries. What I like more than saying my favourite project or piece of work is reflecting on what I was doing while I was making that project. I think what's cool about "Porch Sessions" is, as I look back on it I can say, "This is something that I made completely within four walls by myself." I didn't have any outside artistic influence. I had different producers, but in terms of writers or artists or anybody in the studio with me, I was completely by myself. I think that anytime you create art by yourself you can critique it a little harshly because you're your own worst critic. But, I think having that time to myself to create, destroy, create again and release this project was therapeutic in a way. It felt good to get back to my roots because that's how I started making music. I feel like incorporating other artists and incorporating other people into your creative process is something that you develop down the line, but unfortunately with the pandemic going on, I wasn't able to do that. It will be nice to be able to reflect on this album with all those things in mind.
You have something you can look back and be proud of. 
Yeah, I do.
You have songs on both the Creed soundtrack and the Black Panther soundtrack. What's it like working with your brother Ryan?
Oh man, I've known him my whole life. I've worked with him my whole life. it's always a blessing and it's always a blast. It's no different from when we were kids, just fooling around. We've always been creative. we've always liked media and things of that nature. My brother made his first film when he was 18 or something like that, and I did the score for it. Now, it's the same concept just on a larger scale. I enjoy it so much because I'm working with my brother. What's more fun than doing something that you love to do with a person that you love? It's an amazing experience.
It's great you guys have that kind of a bond. 
Thank you! I realized that not everybody works with their siblings and not everybody is tight with their siblings like that. I grew up in a household with five people, so I had no choice but to be tight with my family. The more time I put into this industry and the more time I spend on this earth, I realize how exciting that is and how blessed I am.
What are you looking forward to most as the world continues to open up?
I want to shows! I want to do shows so bad! What's funny is I wasn't always someone who was a show fiend, I've always been a studio rat. I've always been able to put in countless hours in the studio, no problem. I used to be anti-shows. But since it was taken away from the world, now I'm like, "yo, I gotta get on stage somewhere! I don't care if it's five people. I don't care if it's 5000 people. I've got to get up and just stretch my legs a little bit." I realized that I'm in shape, but I'm not in performance shape. Now I have a goal. I want to get back to being able to do a 45-minute set. l want to get back to being able to perform an entire project if the opportunity calls for it. What I miss more than anything is being in front of the people and delivering my music in the way that it's intended to be heard.
Interview by Sydney Bolen
Photography by Anshil Popli
Check out the video premiere of Lemon Pepper Freestyle now!