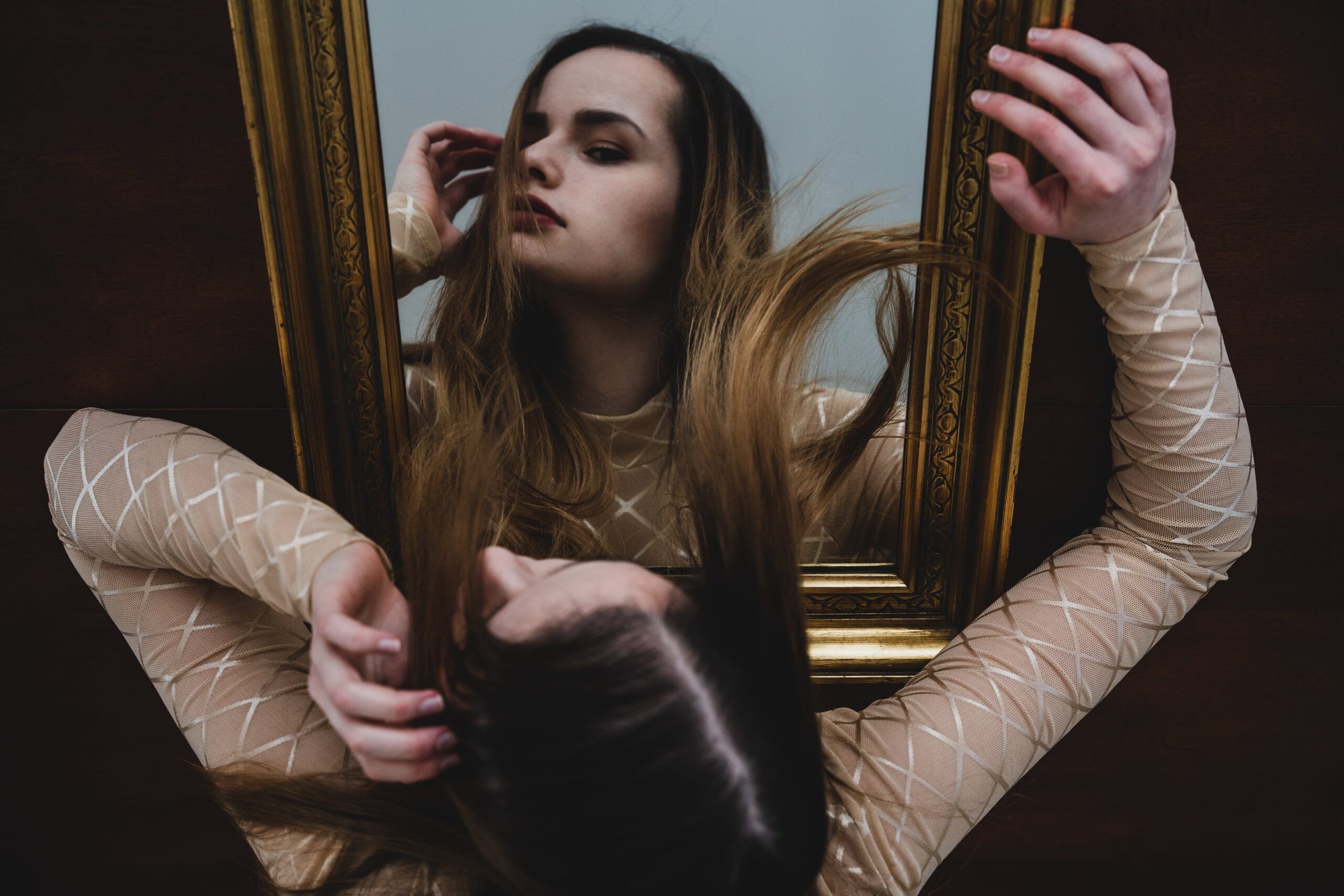 ELUNIA 
Singer-songwriter ELUNIA, from New Hampshire, US, has just released her stunning debut EP, 
Deep End
.
The young artist's EP, widely influenced by Broods, Banks and Troye Sivan, is a fluid journey through her life growing up amongst bullies, not feeling accepted and dealing with mental health, to finally finding her purpose. The electro-alt-pop EP has delicate piano tones, moments of washed-out synths and crystal clear soundscapes leaving space for the lyrics and haunting vocals to shine through.  
Deep End features tracks such as The Cycle – a song that takes a deeper look into the songwriter's experiences with bullying and manipulation. The track touches on her feelings of self-consciousness and paranoia, with a ghostly soundscape and stunning vocals this is a real honest and vulnerable look into her personal experiences. The single makes a bold statement with it's bass and foggy electro washes, it's sure to get you engulfed. Then there is Tunnels, a personal favorite on the EP, ELUNIA uses her aquatic soundscapes to open up about some of her most difficult challenges to date. Tunnels is the notion that being left out made her feel as though people were running tunnels around her feet. She confides, "I pretended not to care, since I didn't want to participate – but in reality, I cared so much it hurt". The striking track is both gentle and fierce in its sonic approach.
After recently graduating from University, alongside writing her EP, the multi-instrumentalist sits down to talk to us about life as ELUNIA and the making of Deep End.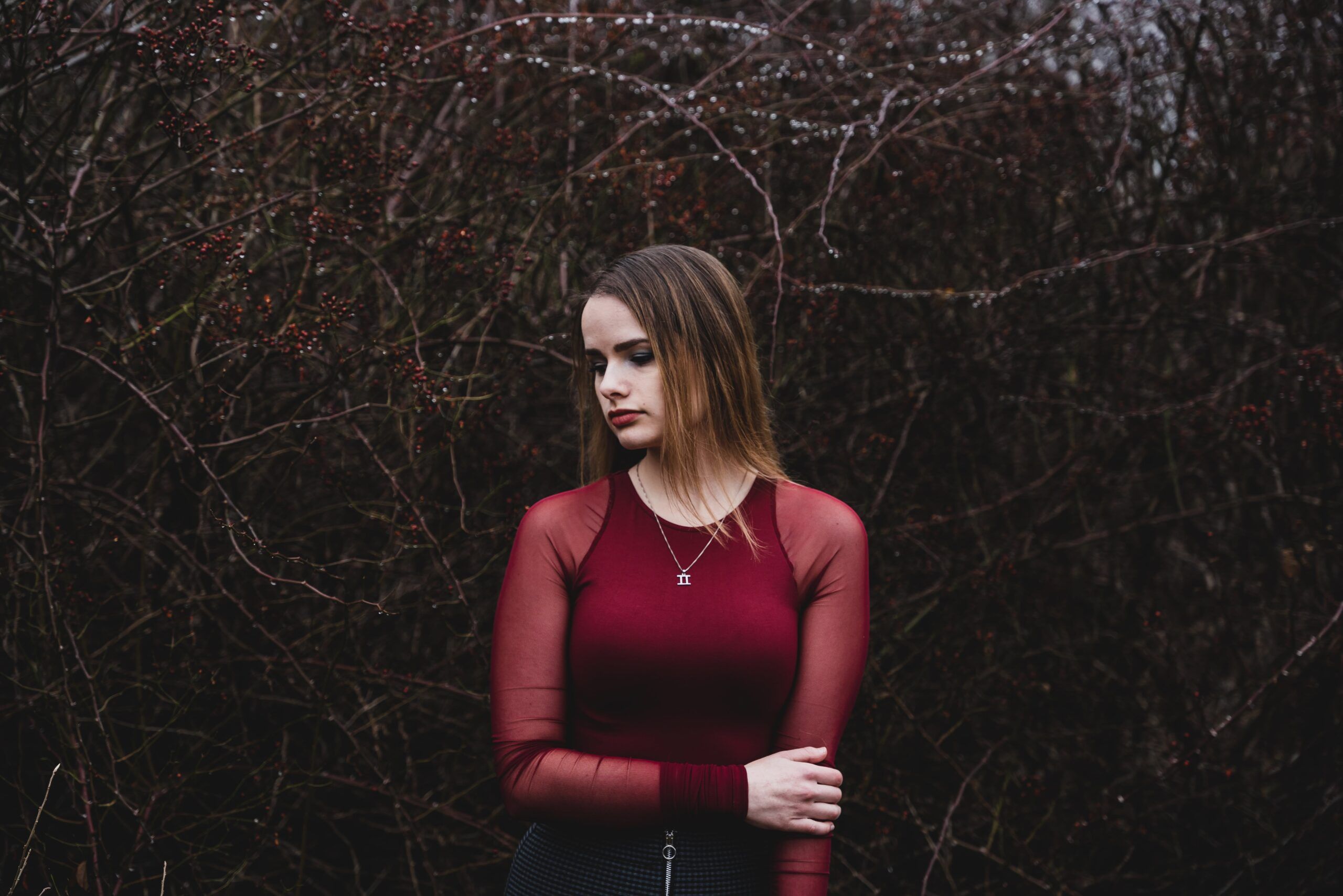 Congratulations on the new EP! How does it feel to finally have it out in the world?
Thank you so much! It feels surreal, like everything in my life has led up to this moment. I've dreamed about releasing a cohesive project like this since I was very young, so it's a bit existential. These songs have grown up with me, and I've learned so much by writing them because they've helped me process things that I didn't understand and alleviated pain in indescribable ways. I'm inviting listeners to view the world through the lens of an outsider, ebbing and flowing with the truths of my experiences, which is simultaneously exciting and nerve-wracking.
I'm interested to know who you grew up listening to. Were there any artists you remember your parents playing growing up?
It's funny – I always carved out my own taste separate from my parents. They had no idea where my love of pop-infused with electronic elements came from. I remember them implying that one day I would grow out of my synth obsession and start to like rock or something. It never happened. At the impressionable time when I was developing my writing style, I discovered innovative pop artists like Ellie Goulding, Lorde, and Troye Sivan, which definitely influenced me.
So you're a multi-instrumentalist! What kind of instruments do you play and which one are you most drawn to?
I'm not a multi-instrumentalist in the traditional sense. I have a basic understanding of many instruments but don't play them proficiently. I was the kid who wanted to learn every instrument under the sun. Over the years, I tried everything from clarinet, saxophone, and flute, to guitar, bass, and violin. The piano was the only one that ever stuck, though, and is the only one that I still regularly play now. I think that was because I naturally experimented on it, and it was there when my curiosity about instruments evolved into a passion for songwriting. It's definitely the instrument I'm most drawn to as well because of its emotional nature.
When writing your EP, Deep End where did the initial idea spark from?
It was less of a spark and more of a gradual flood. I never set out to write an EP, but I was having these experiences that I needed to write about. It just so happened that certain themes started emerging in the songs I was writing, and five of those songs stood out in a very specific story arc, expressing my journey from the growing pains of bullying and exclusion all the way to catching a glimmer of hope that I would be accepted for my true identity.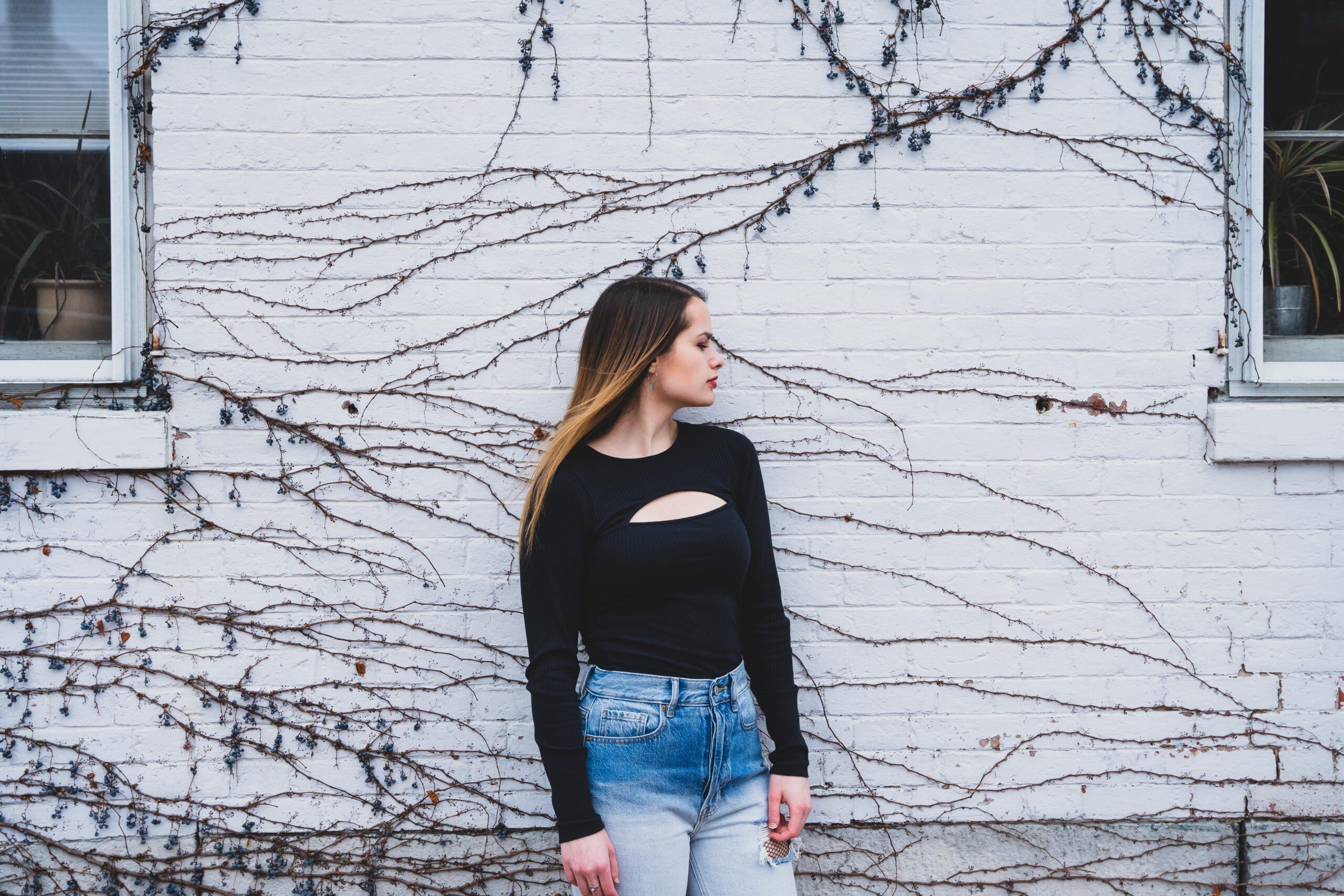 You mention that Tunnels was your most painful track to write. Tell me more about that and do you feel that creating music helps you cope with certain moments in your life?
When I wrote Tunnels, I captured a feeling that I had never been able to put into words before; a feeling that saturated my entire existence. An analogy dawned on me – it felt like I was standing on the ground, and there were all of these tunnels underneath my feet that I couldn't see that other people were walking through, meeting in, laughing in, but I was always missing out. I pretended not to care, since I didn't want to participate – but in reality, I cared so much it hurt.
Expressing hurt and so many other feelings like this in song form is my most natural and sometimes my only coping mechanism. Music has prevented me from spiralling into a dark place on countless occasions because it allows me to justify things that have happened to me, as if the reason for their occurrence is so I can turn them into art that is bigger than myself.
I read you enjoy including water elements in your music? Where does that stem from?
I've always had a subconscious pull to water. Astrology is a big part of how I understand the world, and both my rising and Venus sign are Cancer, which is a water sign. Maybe it's that. Or maybe it's that I live by the water and have spent a lot of time there. I love creating soundscapes that are fluid like water not only because of the affinity that I have for it as an element, but because water has these beautifully visual, immersive qualities. I find myself drawn to shaping textures that emulate this in my production process.
What were you aiming for sonically on Deep End?
I wanted it to be as immersive as possible, like stepping into another universe. I wanted to seamlessly blend electronic intensity with vulnerable, human emotions and ensure that the meaning of every lyric was reflected in the surrounding soundscape. As I was producing the EP, I strived to create sounds that had a pervasive, swirling presence while also maintaining a sense of minimalism.
The EP has an array of emotive and gripping songs. Do any of them stand out as your favourite?
Thank you! I think Pressure Points is my favorite because it's the most "me," and it came about in the most effortless, organic way. I love songs that are draped in melancholy and mystery. I remember the day I wrote it clearly – I sat down at the piano in the middle of summer with birds singing and these dark, dreamlike chords flowed out. It was all sort of pulled out of the unconscious, and I think a bit of that magic managed to seep into the final production.
Growing up, you experienced bullying, do you think releasing this EP as you graduate university (congratulations), is the start of a new chapter for you?
Thank you again. It's definitely cathartic to put all of that behind me in a way, but it did shape who I am and I will always sometimes come back to writing about those themes. The difference is, now I view those experiences from a more mature perspective and I can be a lot more detached, which presents an interesting angle in songwriting. It's a new chapter, but not a complete departure. If we're talking about life in general, though, it's not just a new chapter but a whole new book. So much has changed since I started writing these songs. I've let go of so many limitations, and I'm floating in what might be the most uncertain yet exciting time in my life.
What's your advice for anyone experiencing any hate or bullying both online and at school?
Don't let others inhibit you from being the person you deserve to become. Remember this: bullies almost always choose victims that are unique. In a way, they're singling you out as a sort of twisted compliment. They feel threatened by you because you have something more intelligent to say, or something that you're truly passionate about, or just something that makes you different and interesting. They don't have any of that. Their personality is entirely defined by trying to be "cool," which means being more generic. One day, you'll be going places and they won't, and you'll ultimately be a more developed and fulfilled person.
Have you always found music to be an emotional release, or do you have any other hobbies or interests that allow you that too?
Music is definitely the outlet that is closest to my heart and the most therapeutic. I do have other creative outlets that serve different emotional purposes though. I produce all of my own visuals through video production and photography, which allows me to develop an overarching vision that goes beyond just the music. I've also been a ballet dancer since age three, and I've been able to express myself through performance with that. Ironically, I've performed more ballet than music.
If you had a chance to perform and write with anyone, who would it be and why?!
It's so hard to choose just one artist, but I think I'd have to go with Dave Bayley from Glass Animals just to see how his brain works. He's pretty much a creative genius. I find it fascinating how he writes these incredibly conceptual songs drawing from both the minds of invented characters and vividly personal perspectives. It would be amazing to step into that realm.
And lastly, what else can we look forward to from you this year?
There's a visual coming soon for one of the songs from Deep End. I'm really excited to bring another side of this universe to life. After that, I'm completely throwing myself back into the creation process. Whether something emerges from that this year remains to be seen.
ELUNIA's EP 'Deep End' is out now. Follow via @eluniamusic
Interview Joe Beer