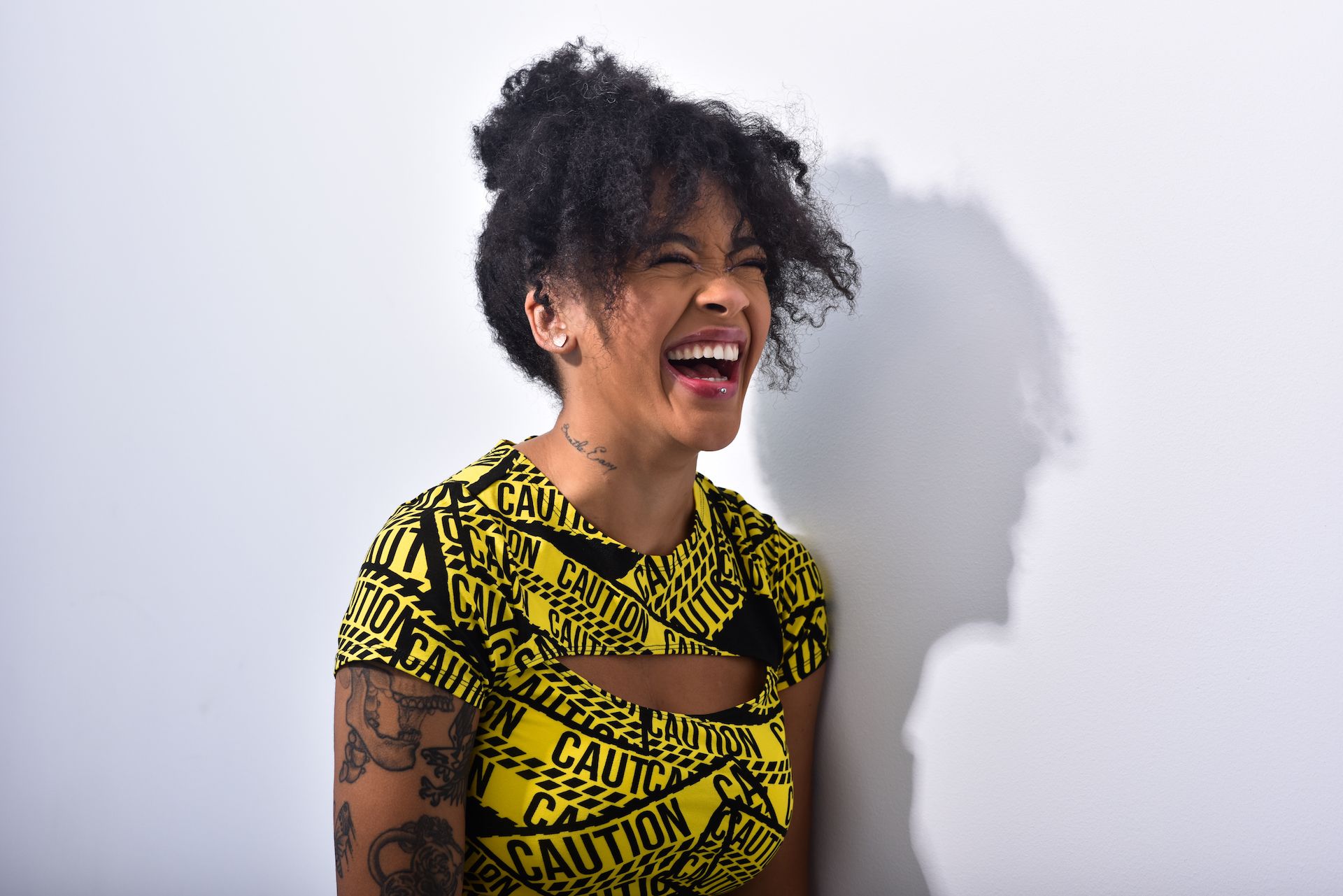 Yinka Bokinni
If you're actively listening to radio then you'll surely have heard of Yinka Bokinni – the bubbly presenter, who can also boast with a law degree, can usually be heard on Capital Xtra playing the best of Hip-Hop and R&B.
Just recently she got a new slot at music channel 4Music, interviewing your favourite emerging artists for Boxfresh: 2019 Spotlight. The all-round talent, who is also a blogger, DJ and Tedx Speaker, will be showcasing her undeniably good music taste at Wireless Festival. There, she will be DJ-ing at the mainstage on Friday and opening up for Cardi B, Migos and more.
Ahead of her set we caught up with her and talked about all things presenting and what we can expect to hear from her tomorrow.
So first of all, you'll be doing a set at Wireless Festival tomorrow, at the main stage. How did that opportunity come about?
I got it through Capital Xtra. I've been playing at Wireless in previous years. It's really exciting to be a part of it – I'm at the mainstage on Friday and then doing interviews for Capital Xtra backstage on the other days.
What's your playlist gonna look like?
There are actually playlist rules about songs you cannot play. So for example, you cannot play a song from an artist who's gonna be on stage in five minutes. But, looking at the playlist, I'm spoilt by choice. I've pretty much got musical freedom. I'll be playing songs from D-Block Europe, One Acen, Travis Scott of course, and Migos.
That's so cool.
I also saw a tweet of you saying that you gave up on being on TV but got a chance to become a presenter at 4music. How did you end up there after all?
I remember when I thought I'd never be on TV but now I'm there every day. It is the best recurring job I've ever gotten. I went to a screentest and got the job in November 2018. I work with the same group three days a week and made really good friends.
Do you prefer radio or TV?
Radio is my baby, I never thought I'd even make a career from it. TV is so new to me and I'm filming regularly. I make funny faces all the time and when I watch myself on telly I catch myself. On radio I have to be super expressive but on TV I just have to nod really. But the funny faces make me, me, you know?
How did you prepare for the first show?
I didn't, haha. I was trying to work it all out.

Did you ever forget content?
As a presenter you have to speak a lot but being awkward is my charm. I forget names all the time. I've got a lot of knowledge but still a human being. How prepare for first show. People seem to respond well and I'm glad to be in that position.
I have to ask you though, where does the name Yinkdaddy come from?
You know, people call you this and that and I'm like where does the name come from? So I decided to call myself Yinkdaddy because I never had nicknames. People hate it but I'm trying to convince every hater.
Love the name! Finally, what advice would you give to aspiring presenters?
Anybody who wants to do anything creative – just start! It may never be all perfect. If you want to be on radio, just record a demo or start a podcast. If you want to be a TV presenter start YouTube and so on – you never know who is watching so don't wait for it. Nobody is gonna dm you if you never start.
For more information about Yinka Bokinni, head to https://www.yinkabokinni.com
Interview by Antonia Künzel