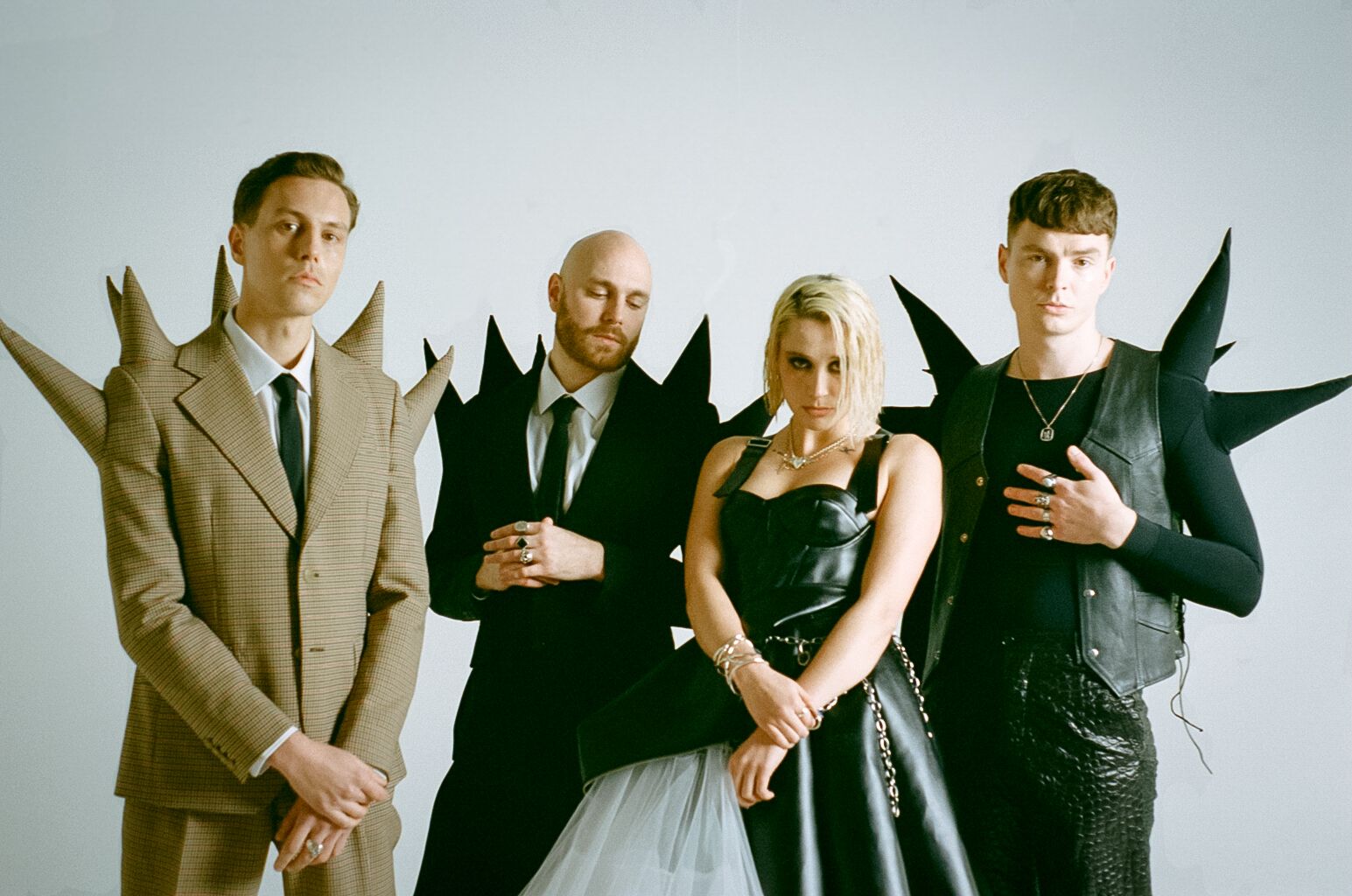 YONAKA
After a year and a half since their debut record, YONAKA returns with "Seize The Power," a career-defining song that will represent a new era for the four-piece rock band.
Since their acclaimed 2019 record 'Don't Wait 'Til Tomorrow", fans of Brighton band YONAKA have been waiting with bated breath to see where the band would take them next. Their debut was an exploration of sorts; an insight into what lead singer Theresa Jarvis was going through with her mental health, a journey into crafting a band's first body of work, and a statement of what exactly YONAKA stands for. Now, with the release of their new single "Seize The Power," it's clear what direction they are headed: wherever the hell they want to go.
"I got power in my hands and it's yours for the taking" is a lyric that should define this new era for YONAKA. The song marks a shift for Jarvis and her co-conspirators—George Edwards on guitar, Alex Crosby on bass and keyboard, and Robert Mason on drums. It's equal parts intimate and universal, telling the tale of embracing who you are, where you've come from, and pushing out any outside voices from infiltrating those views. 
1883 spoke with Theresa Jarvis about the catalyst and inspiration behind this single, the power of finding the tiny little voice inside of you, and why it sounds like she's in her Saturn Return.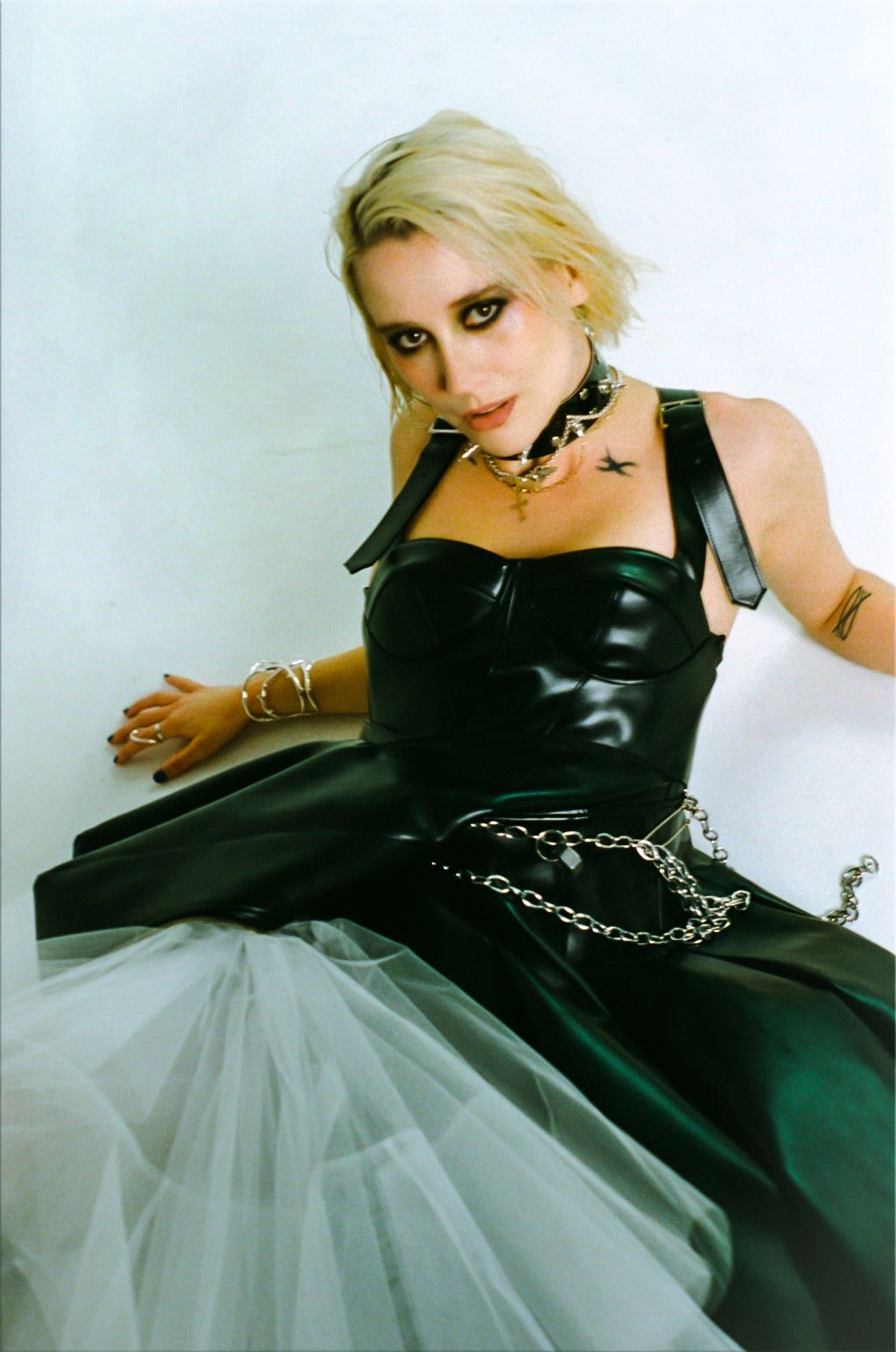 Let's start with the elephant in the room first — your new single 'Seize the Power' is finally out. How pumped are you that it's finally out in the world?
Oh my god, I'm so excited. Honestly, it's been a year and a half since we released music and it felt like it was taking ages! So now that it's finally being heard, we're so excited. 
When did you record it?
It was the end of 2019, around December. I went into the studio and Alex played this little beat and I was sucked in; I thought it was sick. We started writing it right then. We left it for a bit and finished it off at the beginning of last year and then recorded it in the summertime. We do everything ourselves and we like to record it to a certain standard, but when we put real drums on the track, it went to a whole next level. 
Your debut record was released in 2019 and I feel like Seize The Power was the perfect next step for the band. How would you say the four of you have grown since that release? 
That time in my life was quite heavy so our debut was very much an album shaped around mental health. I felt like I was in such a space, I couldn't think about anything else and that was the only thing coming out of my mouth. It helped me and the band figure out how to say how we were feeling. I get messages all the time from people saying they've experienced similar things and I found that beautiful — being able to touch people through music and help them is something I don't take for granted. 
Did you approach writing your new music differently than last time?
With the last album, everything we wrote went on it; there wasn't a bigger list where we picked things from. We've been writing constantly so we've had hundreds of songs to go through which is great but also very shit at the same time! [Laughs]
I read your piece for Kerrang! on mental health and yesterday I listened to the 'Daddy Issues' podcast you were on and I found both powerful. I could relate to a lot of what was said. Is the entire process of writing, making, and releasing music something you consider to be a therapeutic experience?
100%. When you speak to a therapist you're talking but with songwriting, you're writing things down and laying it all out. You're taking it out of your head and seeing it outside of you on the paper. With singing, too, especially if I'm getting quite passionate and singing about something, it feels like a therapy session! I'd love to help anyone else find their way because, and I know it sounds lame, but self-help books have been really helpful for me. It's so nice to know you're not the only one going through this stuff. You feel a bit more confident in yourself.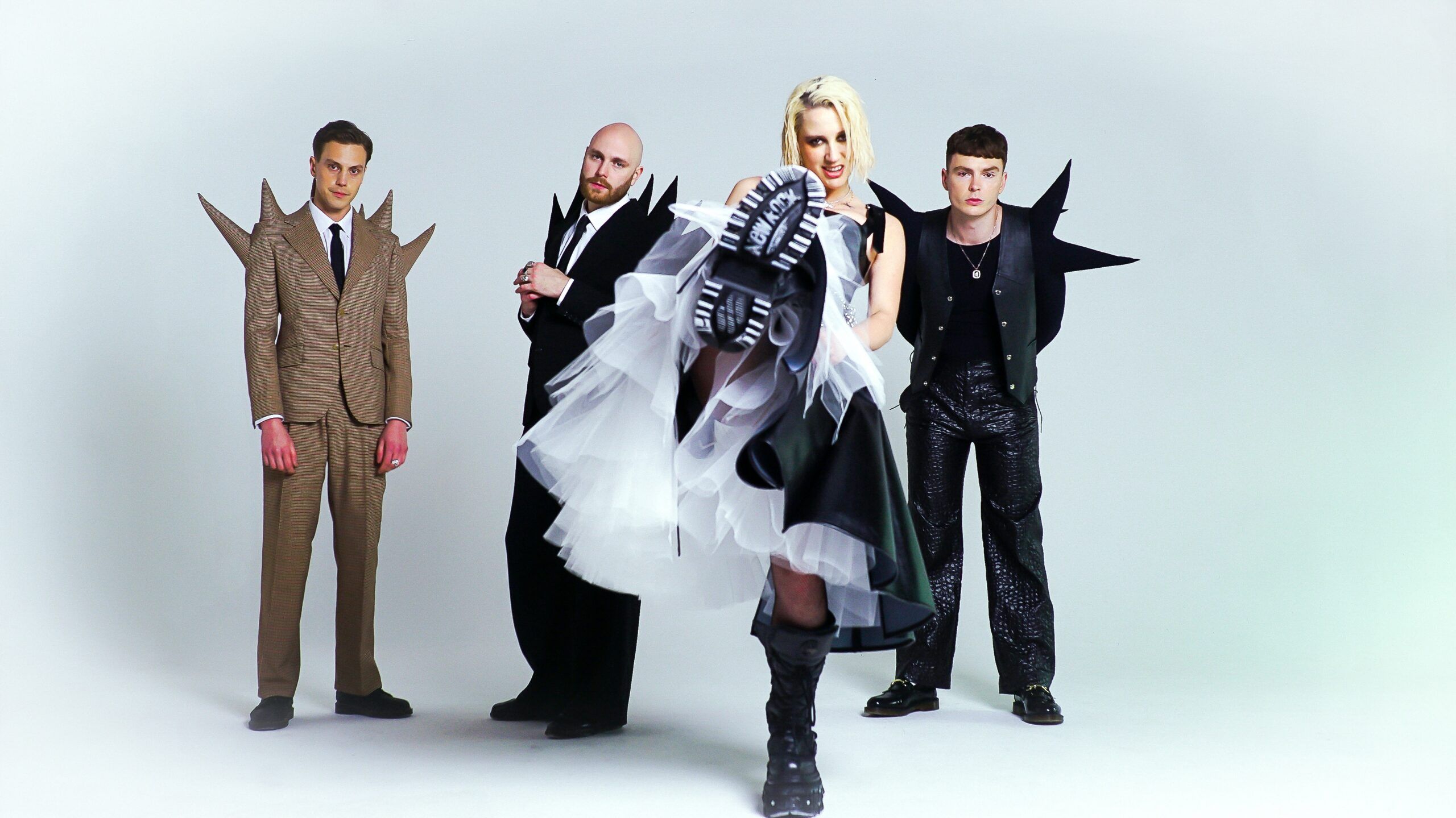 "Seize The Power" is your new single and it encapsulates everything we're talking about — about leaning into who you are.
Yes! I felt very stuck trying to figure out how to deal with mental health issues and anxiety and I woke up and thought "Fuck this, I'm bored of living in fear and being scared of myself and what's around me." I never want to be a spectator in life and that's what "Seize The Power" is talking about. The next chapter for us as a band is owning your shit and feeling empowered and understanding just how powerful you are. We're pushed down our entire lives and told to be quiet when we want to say something or told to dress more appropriately when we want to express ourselves. You become this tiny little voice. When you start to find it again, it's such a powerful thing. 
You're in your 20s too, right?
Yeah, I'm 28! 
Same age as me! So you're going through your Saturn Return if you buy into astrology at all!
Oh my god, what is that?
It's basically between the end of your 20s, usually around 27 or 28 and lasts until you're 30 or so. When Saturn returns to the same place in the sky it was in when you were born and it's all about coming into your own and leaning into who you are. It sounds like you're starting to enter yours, to an extent.
I just got chills all over, that's amazing. I'll have to read up on it!
The band is preparing to have a few releases over the next bit. What sets these next few singles apart from 'Don't Wait 'Til Tomorrow'?
They are all about taking no shit from anyone. I feel so strongly about these songs and I've never felt so excited about them before. I believe in each song 100%. Rather than being all about mental health, these songs dip in and out. It's still going to shape our work, but it's really about learning to live differently. It was empowering to write about owning your shit and doing what you want because, if 2020 has taught us anything, it's important to live unapologetically and just have a fucking good time. 
Where did the inspiration come from for "Seize The Power"?
It was originally called 'Believer' but it wasn't until Alex and I went to Paris in January of last year and we went to a million museums in a few days, which was way too much stimulation overload. But we went to the Picasso museum there and I was reading the description of one of his pieces and it mentioned seizing the power. Something clicked in me and I knew that the song was going to be called that. The title 'Believer' wasn't hitting the mark but "Seize The Power" was everything we were doing at that time and still to this day.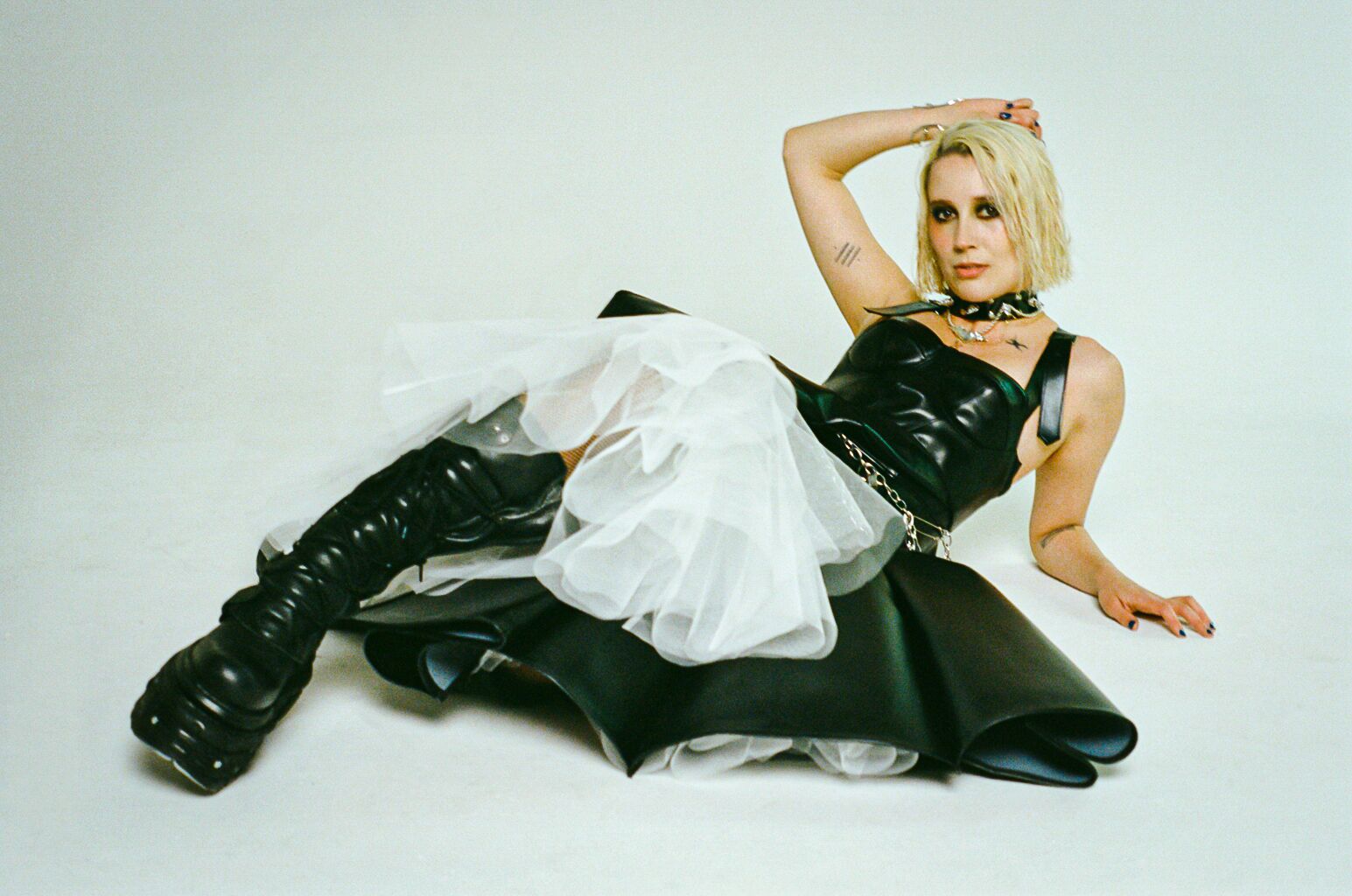 I love the line "as soon as you taste independence, you start living life in the present." That's something people will get tattooed on them.
Oh my god, I would love that! When I get messages from people asking me to write something for a tattoo I try to let them know I have the worst handwriting. I didn't use a pen until I was 12! [Laughs]
What does that lyric, in particular, mean or represent to you and the band?
It's when you start not relying on other people and you take control of your life. Living in the present means taking control. I just read "The Power of Now" and it blew my mind. I think about how the past doesn't exist anymore and neither does the future, so we have to everything at this moment right now. When you live for yourself and do everything on your own, you're so independent and you aren't asking anyone else for help. I come from a family where we were quite poor growing up so celebrating those small successes—whatever they might be—is important and gratifying when you do it all yourself.
The music video for Seize the Power is powerful too — can you tell me about the meaning behind some of the imagery or concepts behind the video?
I showed my family the video and they called it our "first actual music video" because it looks like nothing we've ever done before. It feels like we're making art now. It's about breaking out of this box and taking the power and owning it. The other girl is my best friend who was very down to do the video when I asked her, which is great. I'm meant to be speaking to myself and learning about the two different sides of me—the one who wants to break out and the one who is too scared to do so. 
Something I love about your music is how you blend genres — you pull inspirations from pop hooks, soaring rock, and a bit of the rhythm of R&B. Has it always been important to you as a band to not place yourself inside any type of box?
We listen to such a wide range of music and all of our favourite artists are different. I love music that's angry and in your face, but I also really love loads of sweet melodies. When we write we try to make something we love rather than conforming to one genre. 
I loved your Taylor Swift cover. I feel like that isn't expected of a band like yours but it just proves that you guys can do whatever you want.
I remember going into that session and trying to decide on a cover and the music video for "You Need To Calm Down" just came out and I knew we had to do it. The boys didn't question it, we did it and she retweeted it. I died. I love her so much.
I know music has made some changes over the last few years, but as a female-fronted rock band have you had to deal with any sort of sexism in the industry?
I haven't which is something I shouldn't feel so lucky for saying. The worst is probably that moment when you realize you're in a room with all men and you're the only woman. I have said things that get overlooked but nothing huge, besides being on a lineup of all men. The boys would never allow anything like that; they are all protective and all feminists. 
You guys all met at school right?
Yeah, we all met in school. Before the band I never found my kind of people when I was making music before; I don't speak the technical music language and the hardest bit is trying to find people you gel with. I was lucky to find them! They have a lot of patience with me! [Laughs]
Lastly, if you could manifest something for the band this year, what would it be?
I reckon it would be to just go off and spread out around the world and to have everyone hear the music. That would be the biggest gift for this year.
Check out the video for 'Seize The Power' now!
Interview by Kelsey Barnes