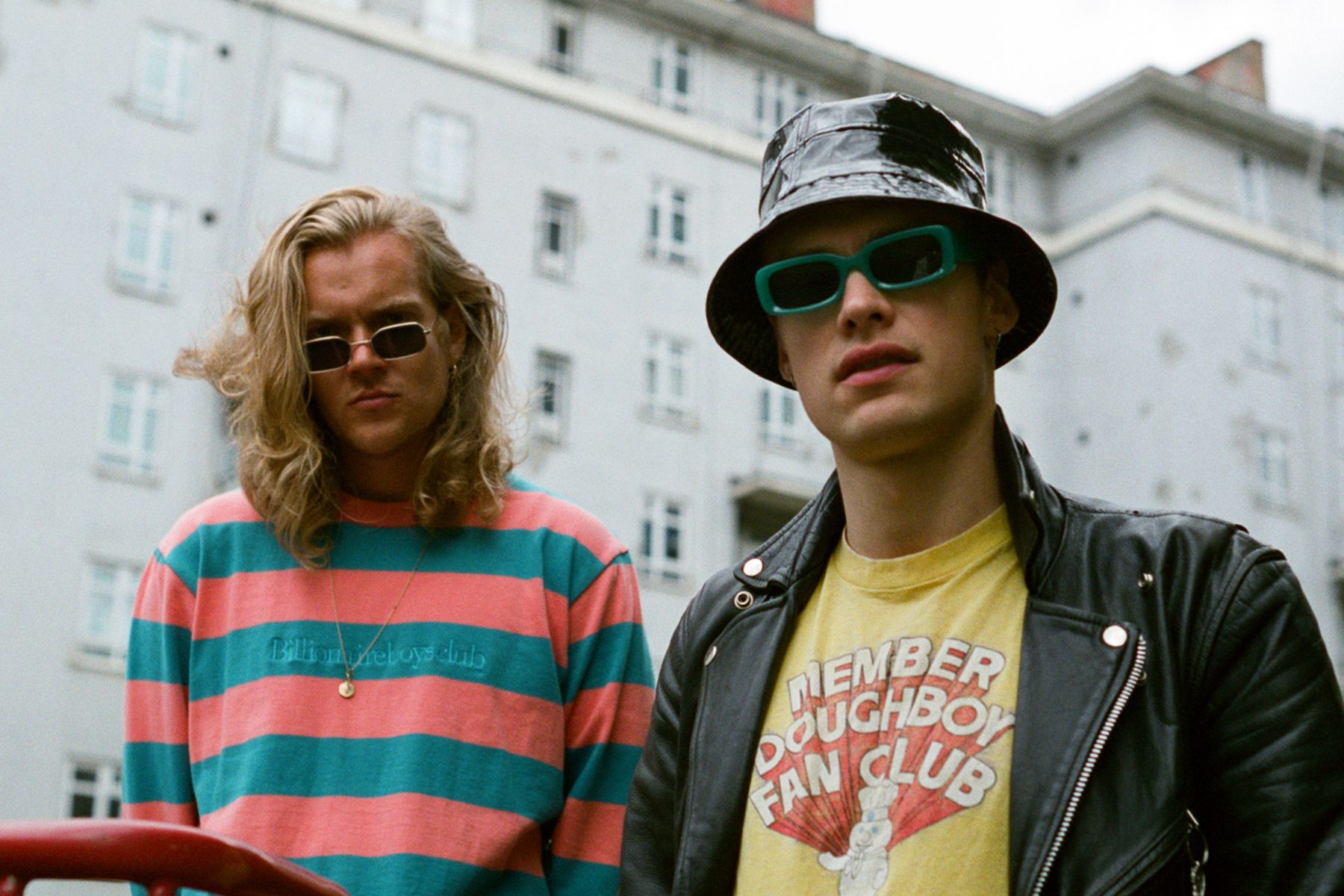 Good Health Good Wealth – Love Hangover – Video Premiere
London based alternative duo Good Health Good Wealth – consisting of vocalist, songwriter and producer Bruce Breakey and guitarist and producer Simon Kuzmickas – take listeners on a much-needed journey rooted in escapism and hope on their debut single 
Love Hangover
, which premieres exclusively on 1883. 
Taken from their forthcoming EP- due for release in April 2021- the track and its accompanying visuals boast a punchy soundscape which paints a picture of nights filled equally by high and lows, anxieties and hopefulness, serenity and sleeplessness – perfectly fitting the world we live in today. 
Speaking of the track, vocalist Bruce Breakey shares "it's about that feeling after a night you probably didn't even want to be at, and having your girl there the next day who's the only cure." 
About the cinematic music video co-written by him and directed by east-London director Dylan Hayes, Simon Kuzmickas adds, "The inspiration comes from old films with the troubled antagonist who spends his days and nights in these dingy bars but deep down he's a hero and a sweet soul."
Aligning with the duo's penchant for breaking down the boundaries of genres the track is the perfect introductory offering to the project produced by Richard Archer which blends an eclectic range of influences from indie, punk, hip-hop and pop to deliver musical stories laid on a strong foundation of positivity and unity. 
With thumping sonics that emote as much as the narrative-laden messaging, the track is the epitome of Good Health Good Wealth's unique yet simplistic exploration of life, love and everything in-between which sees them delving into the swirling settings of contemporary England. 
Underpinned by genre-defying musicality which sees them marry a fluid mix of message-centric, spoken word flows with energetic guitar riffs and colourful imagery, the duo and their easy-flowing music is exactly what we need in an era which feels increasingly bleak.
Check out the video fo Love Hangover below. Follow Good Health Good Wealth via @goodhealth.goodwealth