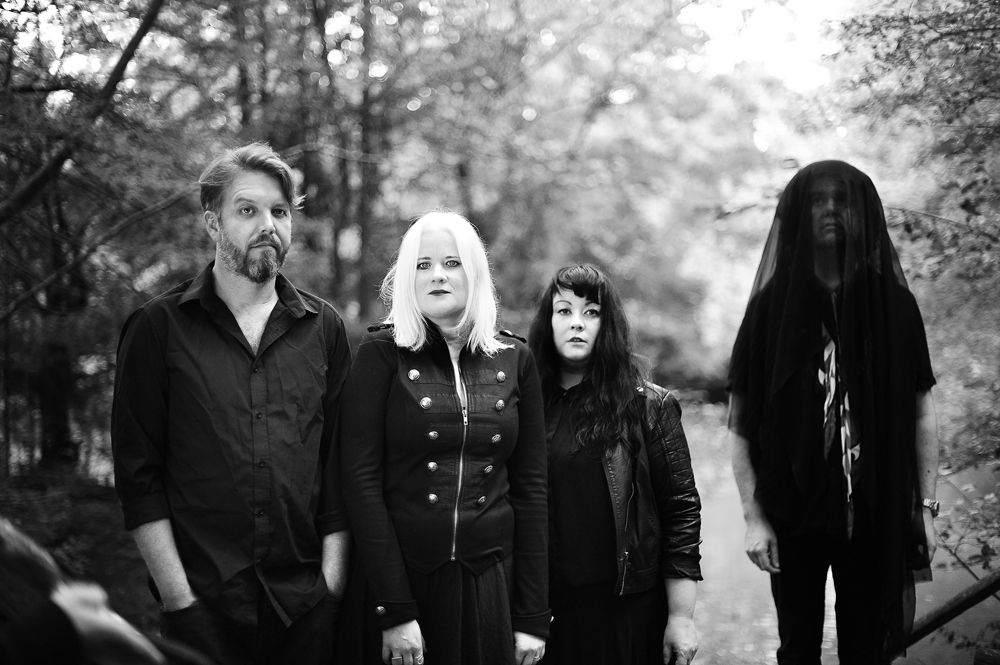 Hot Sauce Pony
Hot Sauce Pony started life as four people in a room with a penchant for noise and a collective obsession with Deerhunter, but started making waves soon after with uncompromising singles such as 'Fog' and 'Fenced In'.
Next came a trip to Chicago to record at Electrical Audio studios, the lair of Steve Albini, with the sessions resulting in their eponymous album 'Hot Sauce Pony'.
Due to hit the shelves in April 2019, the album has already spawned three well received singles, the BBC 6Music favourite 'Burnt Ends', 'What You Don't Know' and 'Crusher', which hint at the mixture of brutality and delicacy that make up the LP's unique and original dynamic.
1883 caught up with one half of the band, Caroline and Stephen Gilchrist, their singer and bassist respectively and asked for some suitably spicy information…
Tell us a bit about how Hot Sauce Pony formed and give us a list of the main influences on you as a band.
Stephen: Four people got in a room and turned everything up loudly. Started with a tentative Deerhunter cover which quickly spawned an album's worth of material for your enjoyment. Said cover never saw the light of day.
Caroline: I could list a bunch of influences if you like; boredom, frustration and catharsis. I'm sure you'd like a bunch of bands but I really feel we should ask their permission first.
What was it like recording your debut album – due out in early 2019 – with Pixies/Nirvana knob twiddler Steve Albini?
Stephen: The session was efficiently executed and sonically as expected.
Your singles to date have been pretty heavy affairs, can we expect more of the same from the album or is there a wider span of sounds and moods?
Stephen: here are moments of heaviness and other moments of ethereal lightness. Maybe a little more attention to consistency might be in order, but at least it's not contrived to be one thing or another. That said, hopefully it is recognisable as being it's own particular beast rather than a compilation tape of desperate influences.
Caroline: It's difficult to tell being so close to it. We didn't set out to follow a certain path musically when we started writing. We usually begin with somebody in the room playing around an idea and one by one we all join in with our noise and it snowballs pretty quickly from there. I think a lot of it what came out at any particular time would have been dependent on the mood that permeated the room that day. Light and shade features throughout.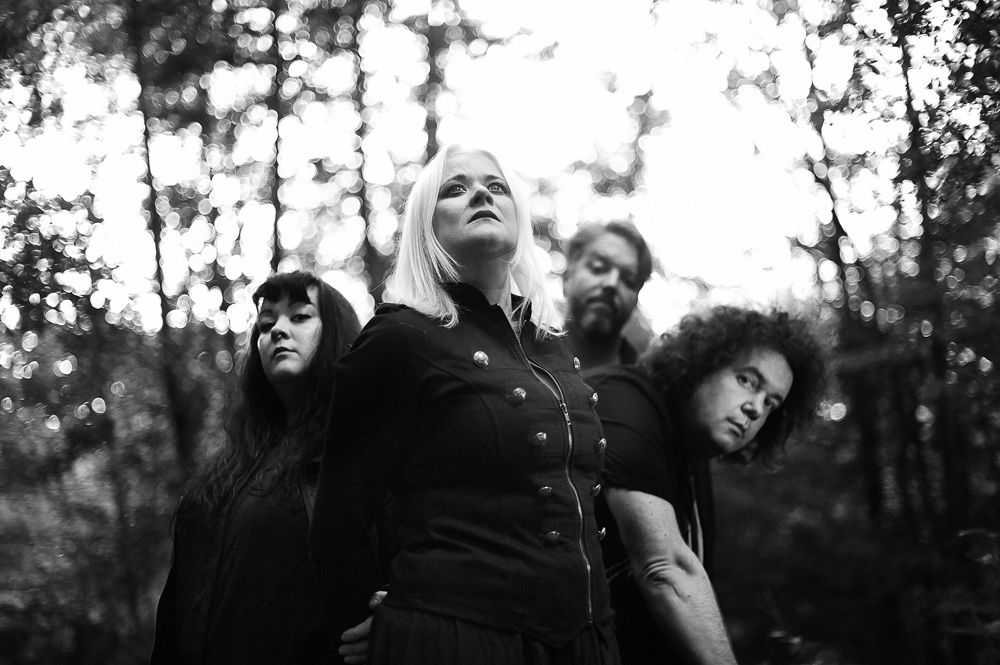 What we don't know is what your most recent single 'What You Don't Know' is all about – so tell us what's what….
Caroline: It's about relationships and when they start to break down. There are two sides to it; one reflecting anger, bitterness and resentment which is juxtaposed by the more melodic part which reflects the sadness and loss.
Stephen: A tragicomic affair – "What you don't know, won't hurt you much".
What kind of subjects do you cover lyrically?
Caroline: On this album probably mostly relationships. Not romantically as such. Mainly observations of how people treat and interact with each other. A lot about social interaction, a lot about how people communicate.
You were also involved in the "It's Briiiiixmaaaaas" project, where a load of South London bands made Christmas songs to raise cash for the Brixton Soup Kitchen….
Stephen: Involved and inextricably linked is what we are. Along with Brixton Hill Studios we've been instrumental in bringing this together. In fact it was our singer, Caroline's suggestion that we re-ignite the Christmas Album genre with a bunch of like-minded bands and artists and at the same time as raising awareness of such a worthy project going on in our borough.
Caroline: It's a beautiful thing and I love it as much, if not more, than Low's Christmas E.P.
A load of great bands – we're thinking Shame, Goat Girl and Black Midi – have emerged from the South London scene in the last year. What do you put that down to and who should we be looking out for in 2019?
Stephen: Who knows? There are great bands everywhere, from Hull to Hastings, Brighton to Birmingham and every square inch of this town has a fair number of interesting and diverse acts to it's name. Brixton might just be under the spotlight right now, that said Goat Girl and Black Midi are both fucking awesome.
Caroline: Who to look out for in 2019? Just look at us. Why would we ask you to view the competition?
The 'Hot Sauce Pony' album is released on by Brixton Hillbilly on May 3.
Nick McCoy
Hot Sauce Pony live dates:
1 May – Holroyd Arms, Guildford,
4 May – Camden Rocks all dayer, Londoin Camden Monarch (1pm set)
9 May.- The Old England, Bristol.
11 May – The Great Alternative at the Great Escape, The Admiral, Brighton
29 June – Quadrant, Brighton