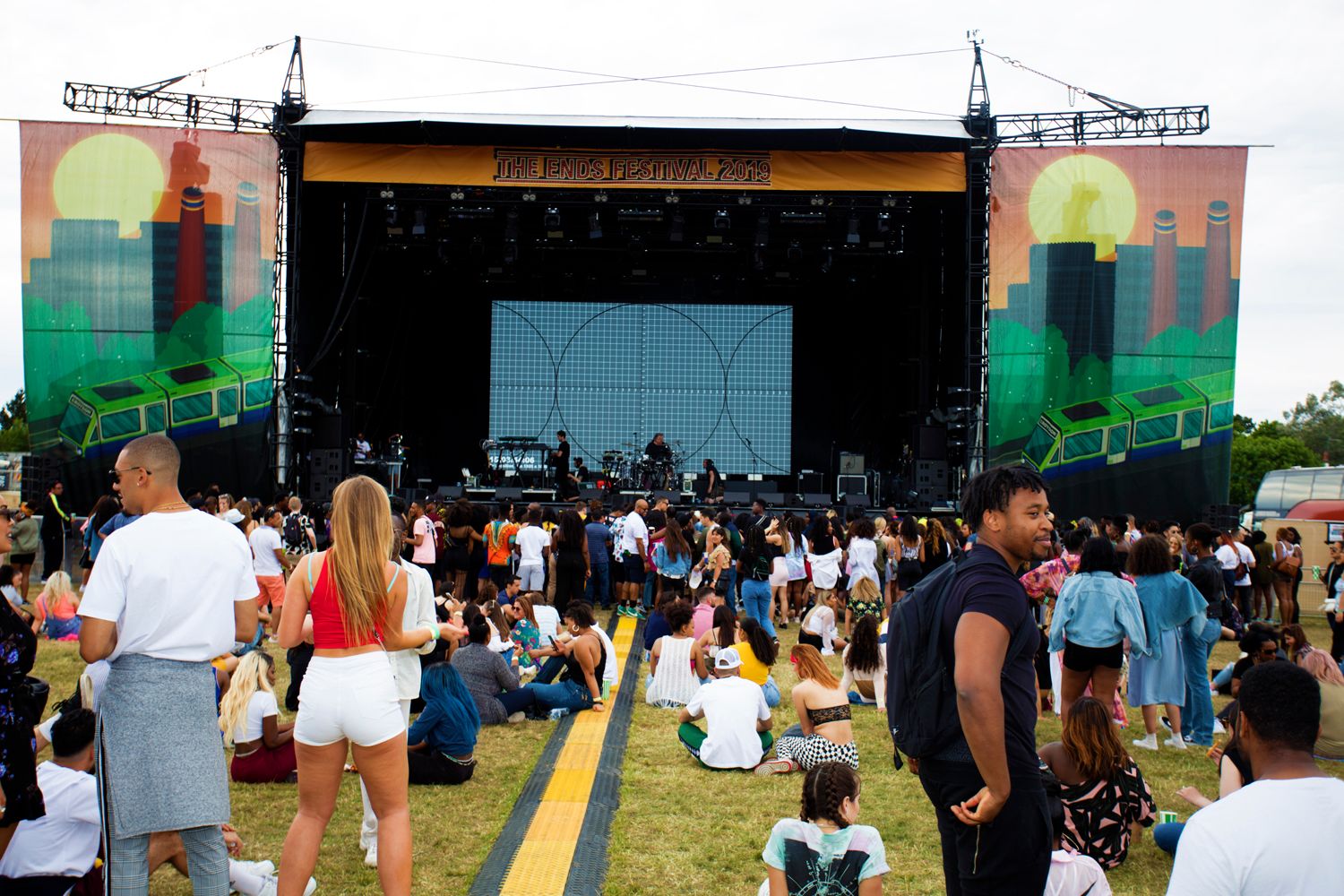 1883 Meets The Ends Festival Underdogs
Last weekend, The Ends Festival took place for the first time in Croydon. Boasting with an incredibly star-studded line-up, ranging from a versatile array of artists from different genres – including Colombian Reggaeton megastar J Balvin, Nigerian's starboy Wizkid or Jamaica's Grammy-winning artist Damian Marley – the festival saw over 30,000 attendees from Friday to Sunday.
Not only international acts were gracing the stage, but The Ends Festival organisers made sure to put home-grown talent on the map and showcase the enormous talents London has to offer. By putting on memorable sets and performances, the likes of Maleek Berry, NSG, Jaz Karis or NAO, to name but a few, all proved that our capital city is by no means short of major talent.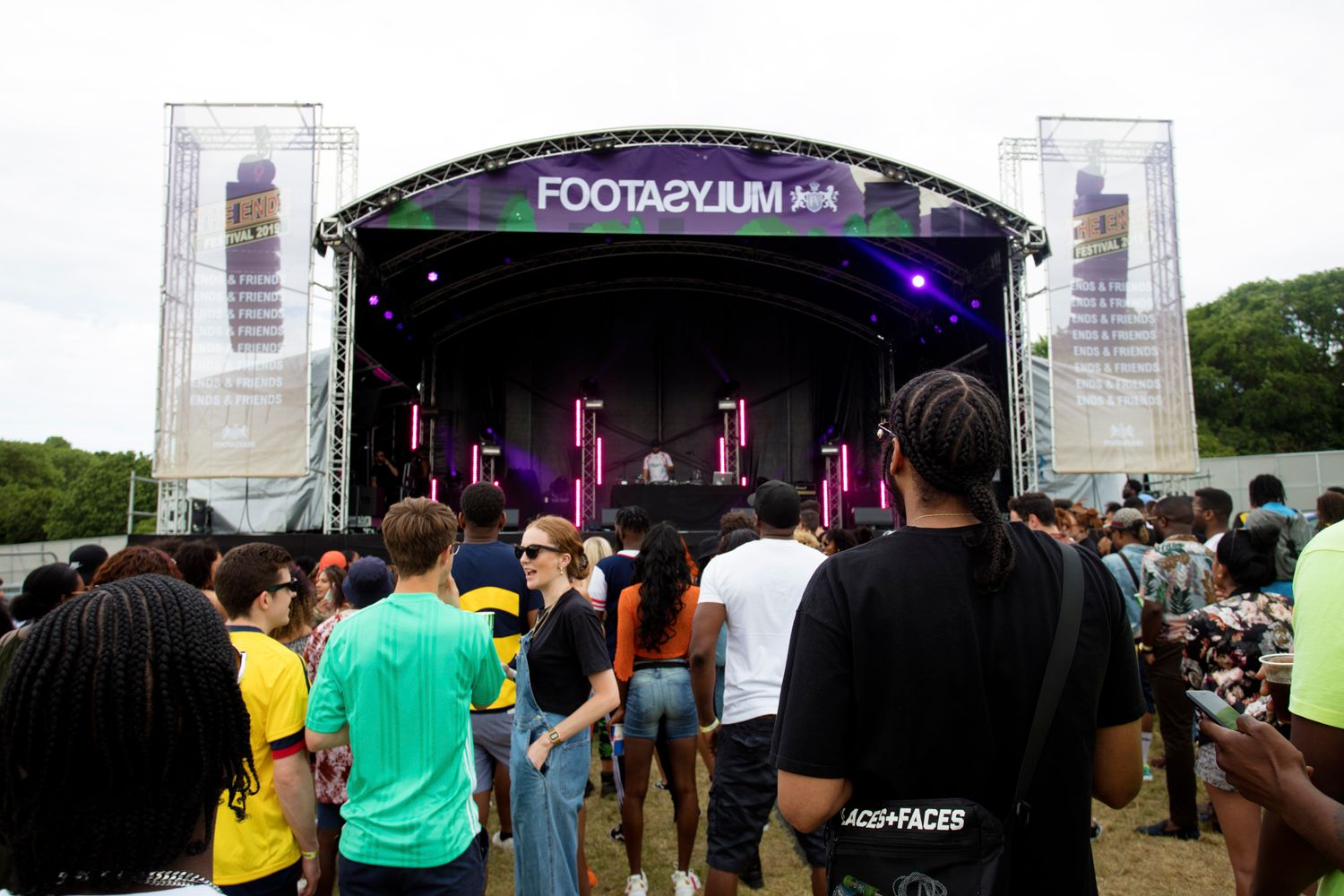 In collaboration with the festival, Havana Club UK called out London's emerging artists. The prize? A performance slot on one of the festival dates. Among thousands of applications only six winners, which go by the names of C Cane, Madison Paris, Dibo Brown, Frenzy, Jords and Holding Strong, were selected due to their outstanding talent.
After their performances on Sunday, we were able to speak with Holding Strong and Jords who told us about their musical journeys so far and their experiences at The Ends Festival.
Holding Strong consist of Glasford Hunter and Horace Beckford, friends who have known each other ever since they were young.
The band was formed due to their mutual love and passion for Reggae and their Jamaican roots. During the interview, their passion for music was amazingly evident and their eyes were lighting up while they told us all about their journey.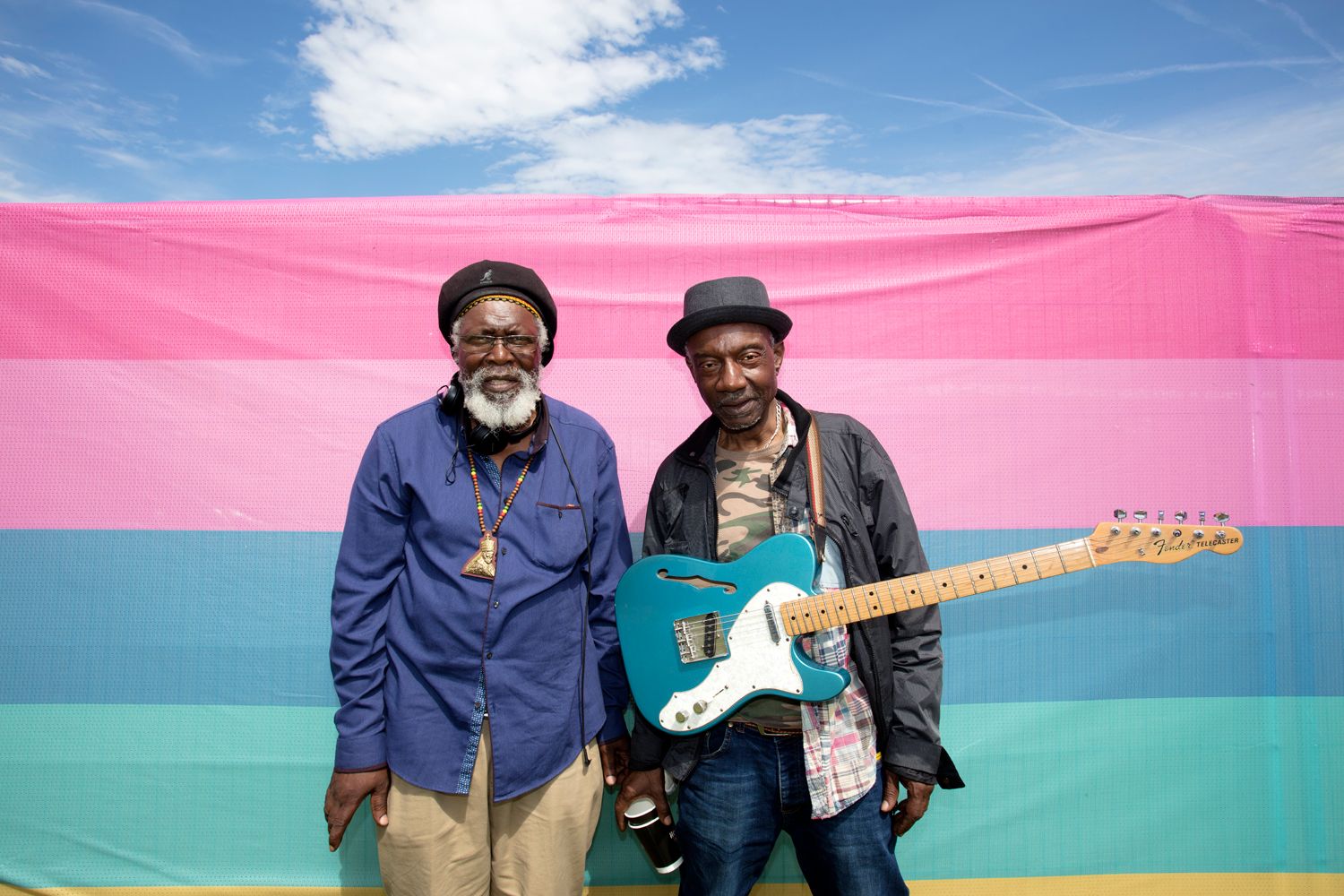 First of all, I'd love to know how you met each other!
I can't help but think that you guys have an interesting story to tell. Tell me a little bit about your journey?
Glasford: Well, interesting. I've been around making music for a little while and had a band when I was sixteen. I started to form a musical group with my fellow students that I knew from school. They had members of the family who were in the music business, so it was kind of inspiration. We just took some courageous steps. I came from a working-class family. Coming from Jamaica, the music is very vibrant, very jazzy; it was the place to be. Being very young and living in the UK, the vibration wasn't here. It was pop music here which I wasn't familiar with. In the Caribbean, there were sounds coming from all over America, influences from Latin America – a terrific input. We had Radio Jamaica and other radio stations, and we got all these influences. Coming here [UK], it was another experience. I had to get used to pop, which didn't take long because music is what it is. There is no distinction, it's a free feeling. You either like something or you don't. At this time, I loved The Rolling Stones; I admired them. What we grew up with was Ska like Bob Marley; he was the master of that time, a terrific person. There were The Wailers back then, the original Wailers. You also had Jimmy Cliff, and Toots and the Maytals. Lots of them. Great artists, the influence was just terrific.
Horace: I grew up in the country of Jamaica. Probably twice a year someone would lend us a radio and we didn't even know about Ska. Twice a year, for two weeks!
Glasford: It is the opposite of me! My upbringing was more on the musical side of things. I lived in the Blue Mountains, only 17 miles from Kingston. My family loved dances and there were mini-versions of these festivals with sound-systems. And I got to know about studios, it was fascinating to me. I was like 'what is a studio?' and found out that that is where they go together to create a song. I wasn't familiar with it.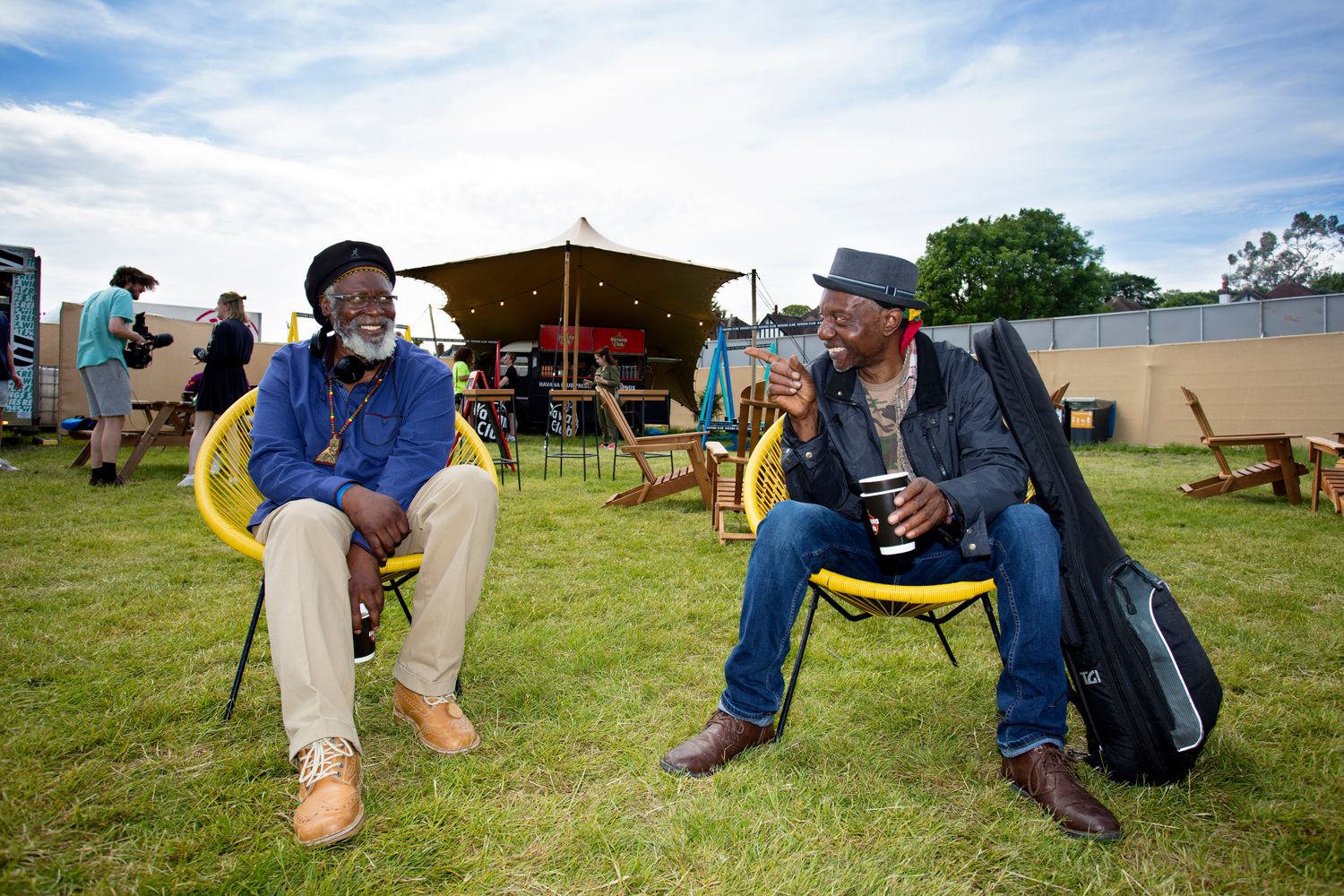 Did you meet in Jamaica or here in the UK?
Horace: Over here. I left very young, just after school. I saw Bob Marley and The Wailers in the Lyceum in London; did you listen to their recording? I was there! I didn't even know it was The Wailers because I didn't know much music, I was fascinated. When we were 19, we met and got together as a band and started learning. We separated throughout the years for some time but got together again.
Glasford: We have had a very interesting journey.
Wow! So, what's been your favourite part of the journey so far?
Horace: The best part is right now, and where we take it. It's a great community.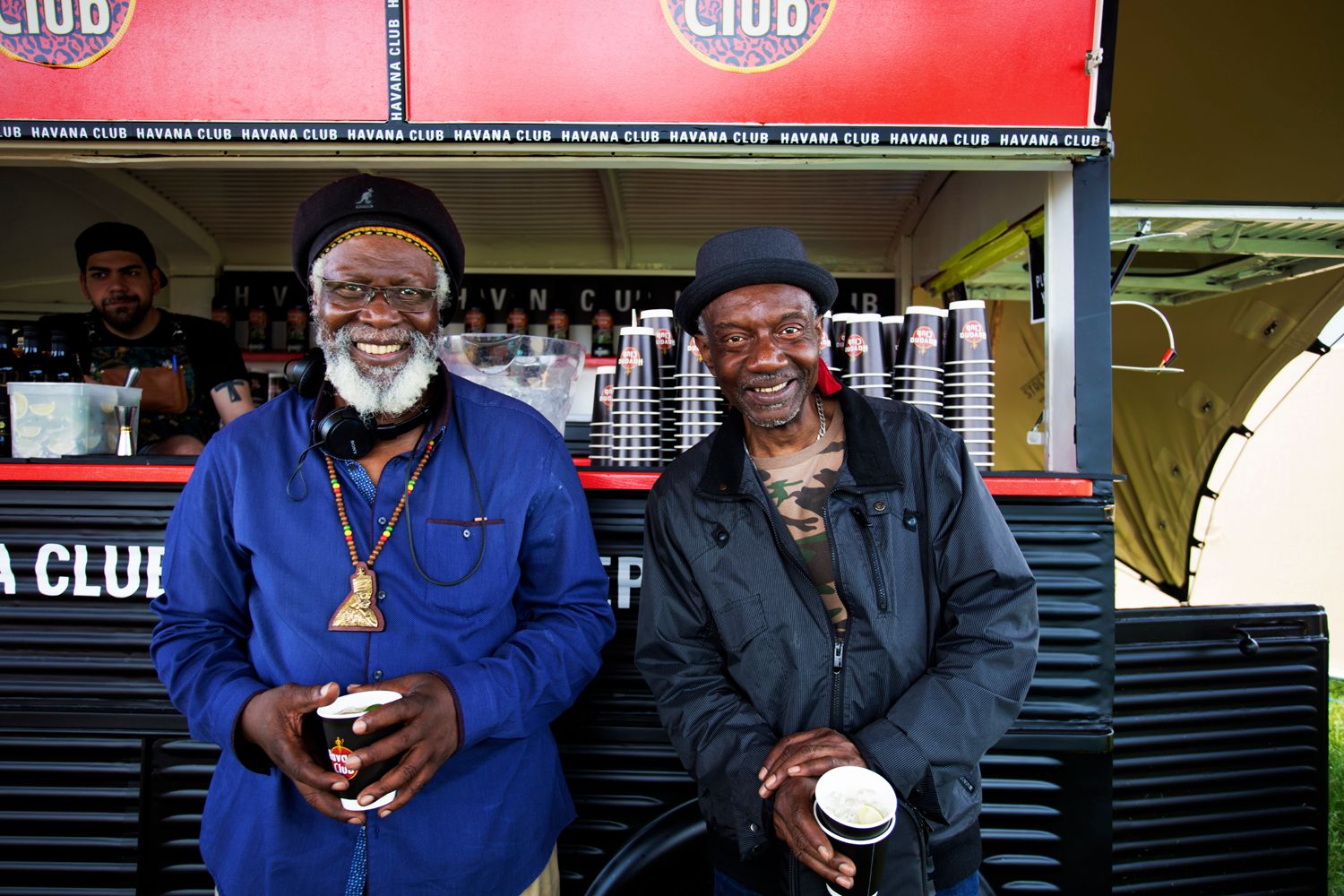 What made you sign up for the Havana Club competition then? Are you from Croydon as well?
Glasford: We are from Brixton. We liaised with friends in the music world, we have little knowledge of it because of the ages. We just get together and rehearse, I am enjoying the experience. It's about a network with the right people and the readiness, we learn from it. Right now, that is one of the good experiences. We are meeting very interesting people, something we haven't before. I want to meet the best people and be the best I can. You can liaise with people who have your best interest, and I learned a lot from that as we go along.
So, considering you are from a background of Reggae and Ska in the Bob Marley era, what are your thoughts about the newer generation such as Damian Marley?
Glasford: It's just wonderful. Damian's father was such a tremendous person who made no apologies. He was revolutionary. I'm raised Rastafari culture, but I can't live it like in Jamaica. I listened to his records and there was a connection. And the whole world was enjoying it! Damian is standing on his shoulders and he is fantastic. He is great, and he is Jamaican. I'm proud to be Jamaican!
Jords, born-and-raised in Croydon just around the corner from the festival, is a singer/rapper/songwriter who has been making music ever since he was a teenager.
His efforts of combining clever, honest lyrics and blending Spoken Word, R&B and Hip-Hop elements into his sound gained him recognition in the music scene already – only recently did he get signed to Virgin Music's imprint Lost Ones.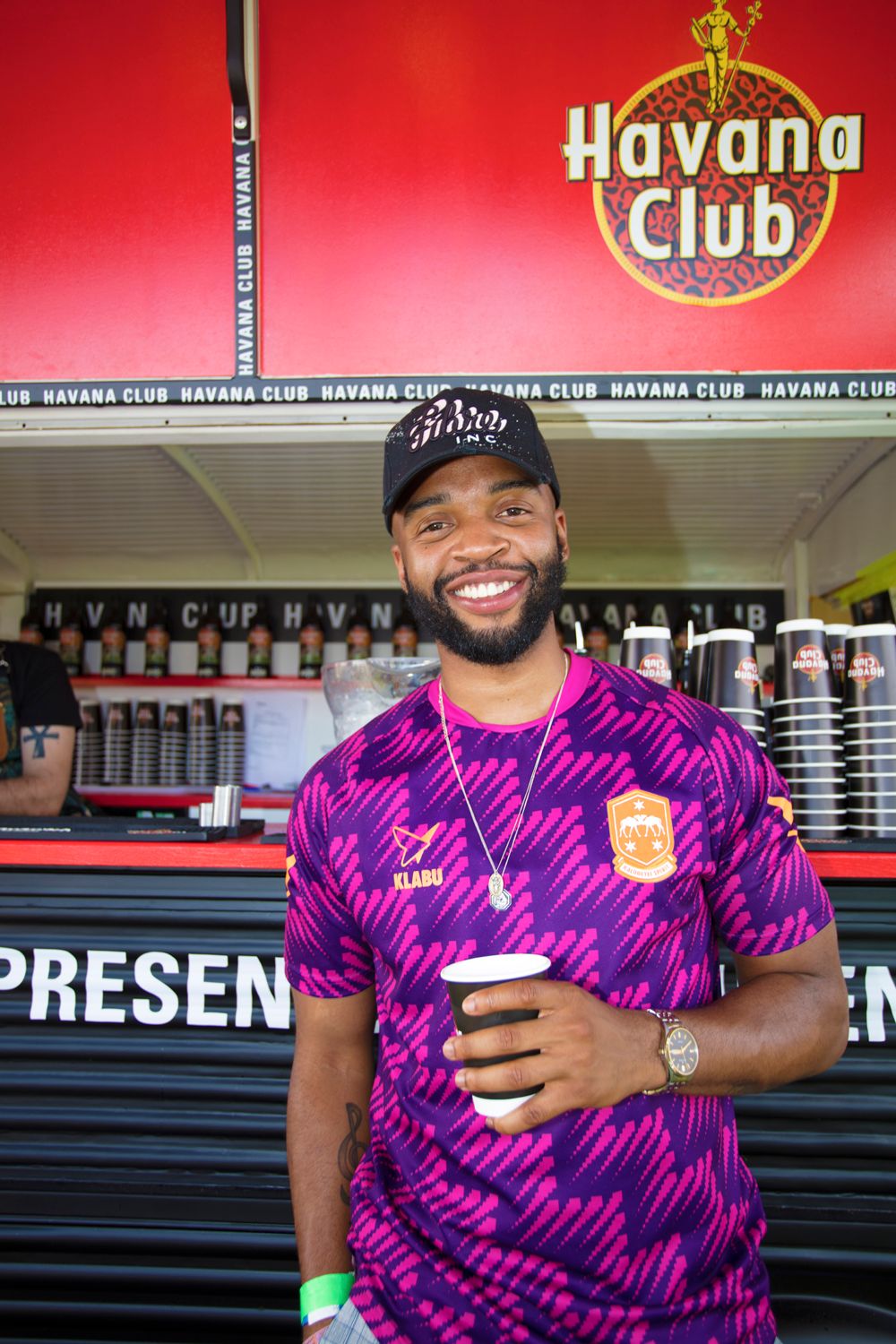 Coming from Croydon yourself, what does it mean to you to perform here?
It's amazing, I played football and everything in this park. So, to be here is a great moment.
I read a tweet of yours recently, saying that you've had your first kiss around the corner of Lloyd Park. Did the girl see the tweet?
Haha, I hope not. We were in school and young and dumb. I got into a lot of trouble for that tweet. It was literally up there around the corner.
What made you apply for the competition?
I was in my backyard and read about it and I thought I just have to apply because it's literally around the corner. It would be a big moment, and I'm a part of Croydon, you know? Thankfully they liked my stuff and here I am. The crowd was really nice, my friends were here as well.
Let's go back down memory lane – tell us, when did you get started in music?
I listened to a Wretch 32 freestyle in Accapella when I was 16. That was the first time that I got inspired to do something and then the rest is history.
You also recently signed to Lost Ones, congratulations!
Thank you, I have been feeling very lucky recently. It's my birthday on Thursday so it's perfect timing.
How did it lead up to that?
My management! They take care of my best interests. I met with a few people but when I met with Lost Ones, I immediately knew that they were the right ones and they were the right thing for my music. Forget about the financial aspect and the music, they were just right.
Has it always been your aim to get signed?
The main thing for me has just always been the music, and if anything else comes along then that's great. The possibilities are endless, and I don't usually feel lucky but right now I feel very lucky.
Obviously you are still an emerging artist, what do you find is your biggest struggle within the emerging scene?
Staying in my lane! Even yesterday I was hearing the people perform and thought 'Ah, I wanna be just like that.' That's been the hardest thing, probably.
So, what more have you got planned for the rest of the year?
I've got the next few years planned out. I've got all the music ready and done. Just video shoots and release schedules need to be done. I only started planning things so far in advance recently and it has worked out.
Written by Antonia Künzel
Photography John Burbridge