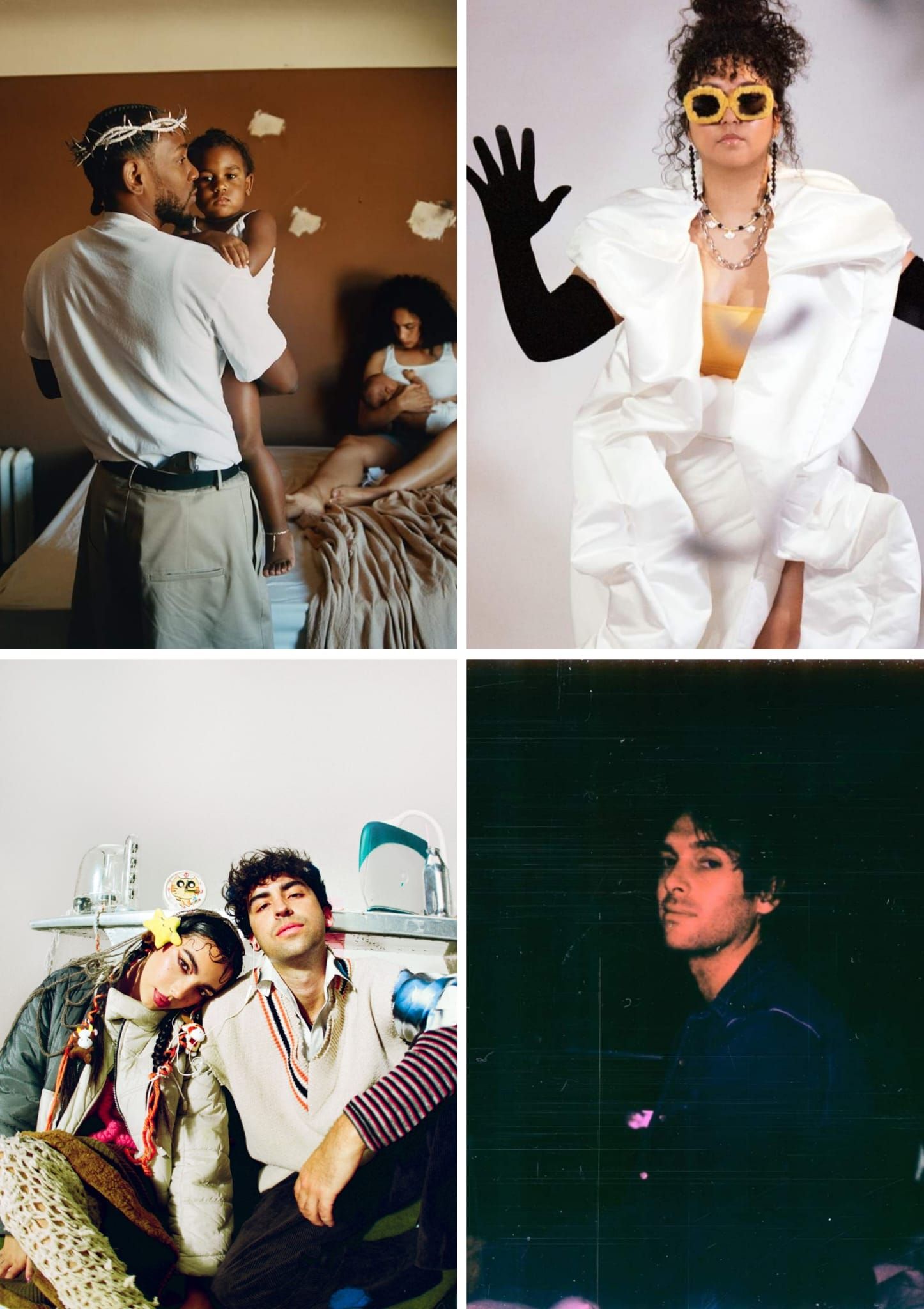 1883 On Rotation: Kendrick Lamar, Berry Galazka, Paolo Nutini
The latest in new music from Kendrick Lamar, Berry Galazka, BETWEEN FRIENDS, Paolo Nutini and more on this week's 1883 playlist.
On rotation this week is the new record from the inimitable rap icon, Kendrick Lamar. It's been five long years since the world-dominating artist last treated the world to his genius. His latest album is entitled Mr. Morale & The Big Steppers. It's an expansive double album with eighteen tracks, check out Worldwide Steppers on the first half of the LP. Berry Galazka is an alt-pop rapper from Florida that you really need to keep an eye on. With a flair for the avant-garde and a penchant for spitting insanely interesting bars, she's crafting an incredibly unique and thrilling body of work so far. The latest example is the track Dream Caused by the Flight of a Bee. Galazka's sophomore EP is expected to release at somepoint this year.  BETWEEN FRIENDS is comprised of Brandon and Savannah Hudson, a brother-sister duo from the US. Taken from their forthcoming CUTIE EP which drops June 10th via 10k Projects, laurel, is a fun slice of experimental pop, go check it out. Rising Irish artist Tim Chadwick has revealed his latest musical offering, You're (still) In Love. It's a shimmering single full of soulful vocals, electronic nuances, and delicate instrumentation. The Dublin-based artist will be playing a slew of live shows around Ireland from May 18th.
This week has also seen the return of another beloved artist, singer-songwriter Paolo Nutini has released a new single Through The Echoes. It's a country-esque tune with sultry vocals. Nutini will be dropping his fourth studio album Last Night In The Bittersweet on June 1st. The five-piece rock collective, Starcrawler have shared their brand-new track Roadkill. It's a lively rollercoaster of a track with fierce vocals, shredding guitars, and pounding drums. Arrow De Wilde & co will be heading out on tour this year. Most noticeably they will be supporting My Chemical Romance and Jack White on tour. They're also playing a headline London show on May 26th. The genre-defying artist Ethel Cain has released her debut record, Preacher's Daughter. The LP's second song American Teenager boasts strong vocals, vibrant production, and pop hooks. It's been an incredibly exciting few years for the singer-songwriter and she will be heading out on The Freezer Bride tour from July 14th. Finally, Florence & The Machine has a new album out called Dance Fever, make sure to listen to Morning Elvis. It's the album's closing track and features lush vocals and the trademark sounds that we've all come to love from Florence.
Listen to all this and more below.