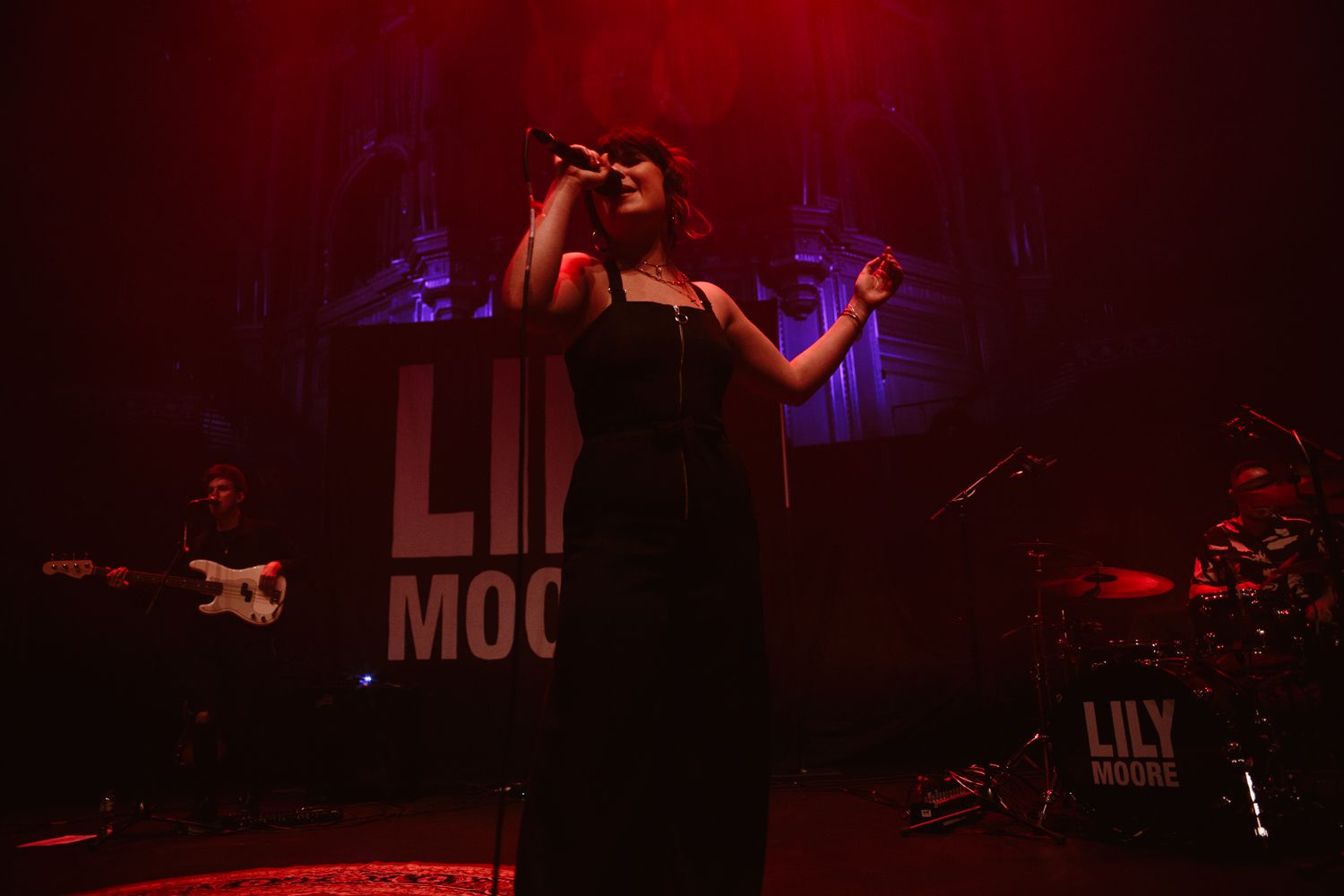 George Ezra and Lily Moore at the Royal Albert Hall
For almost 150 years, London's Royal Albert Hall has hosted the most iconic performers through the ages and stands as a regal monument to the arts.
On 24th September, the hall added two extra performers to its long-standing history as George Ezra, with Lily Moore supporting, took to the stage in aid of the mental health charity Mind.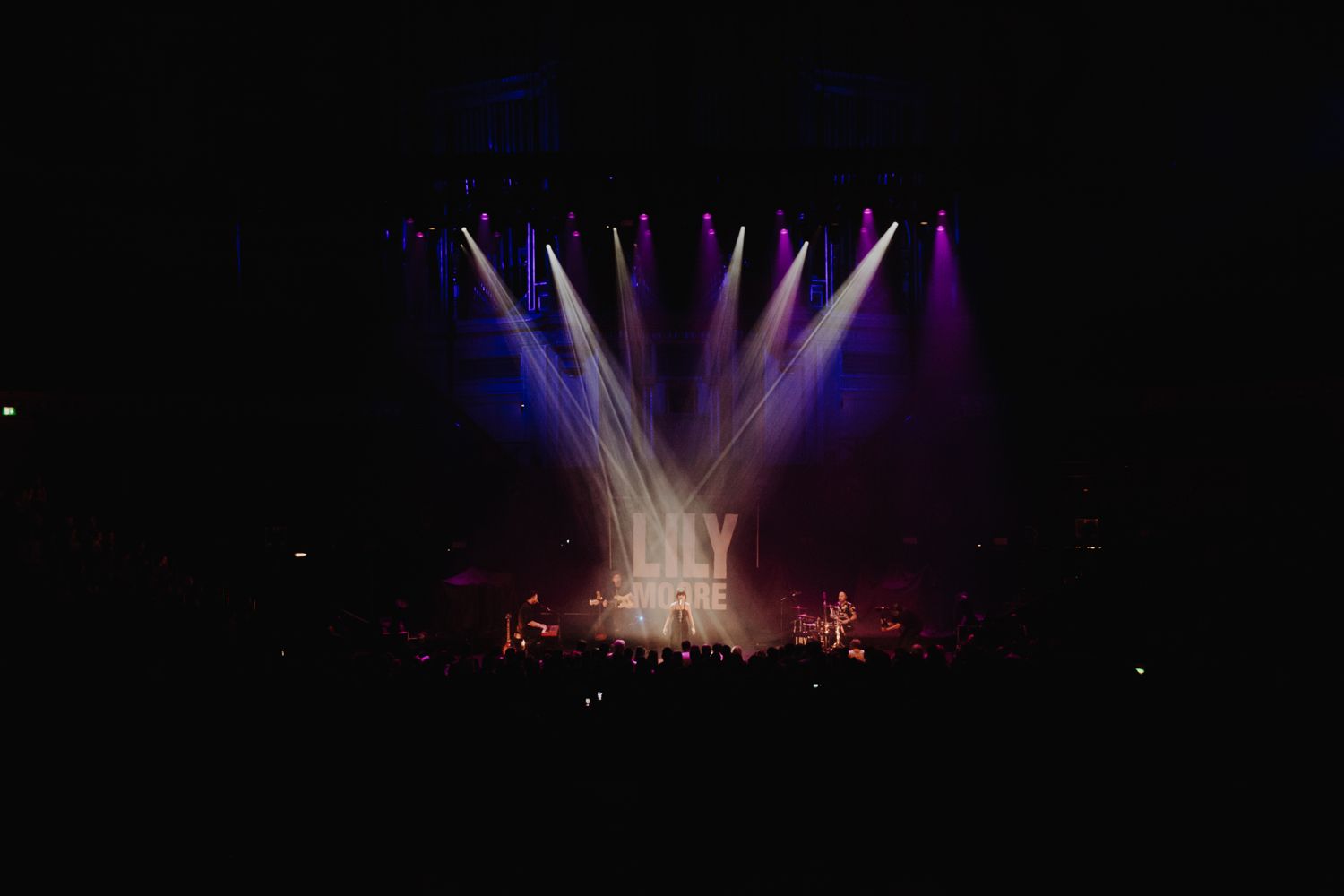 As the house lights dimmed, Lily Moore was welcomed to the stage in a soaring introduction before launching herself into dark-pop power ballads. Possessing unique vocals which seemed to be a blend of Duffy's huskiness and Adele's powerful lungs, Lily Moore had no issue filling the dizzying heights of the venue. Between the soulful, bass-heavy tracks, the Brighton-based singer confided in us her astonishment at making the journey from open-mic nights to a sold-out Royal Albert Hall. However, her captivating charisma left the crowd in no doubt as to how she had made it this far as they danced along to her latest track 'In-Between', which also happens to be Radio 1's 'Track of the Week'. Although Lily Moore indulged us all in stormy and emotive break-up songs, the pace was picked up by the wonderfully funky 'Everybody's Falling in Love' before beautifully rounding off her set with the tenderly soft piano ballad 'Nothing on You'.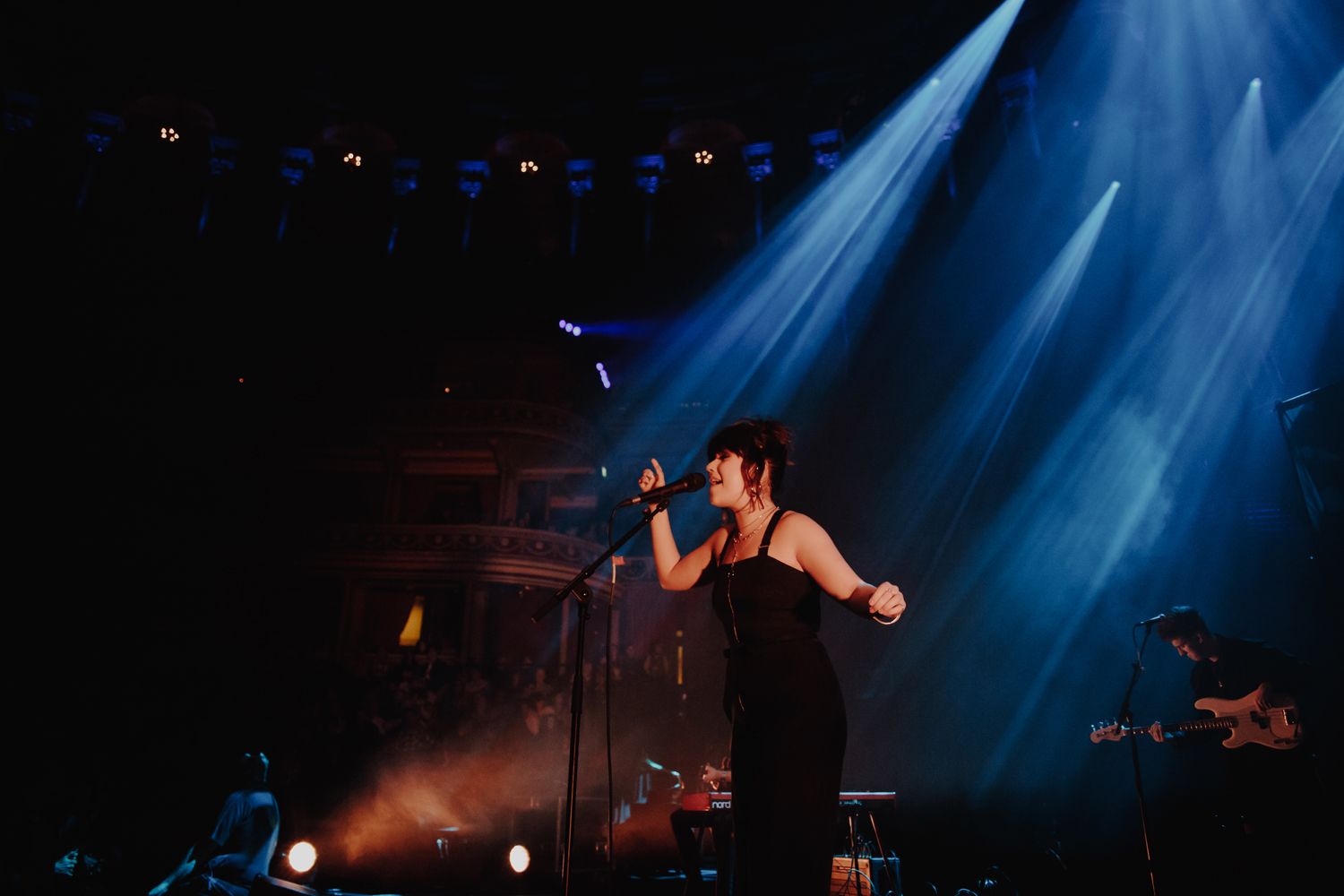 Just as the crowd was polishing of the last few lines of Oasis' 'Don't Look Back in Anger' – which was a surprising choice of entrance music – George Ezra bounded on to stage as a soundbite of radio DJ Greg James's breakfast show floated in the background. With the backing of a brass section, Ezra launched energetically into 'Don't Matter Now' with an excited grin that could most likely be seen from the hall's top tiers.
George Ezra has been billed as the 'King of Pop & Roll' and this not-so-subtle nod to Elvis himself doesn't just end with his nickname as he paid homage via drawling vocals, shaking dance moves and slicked-back quiff. Although catchy earworms such as 'Budapest' and 'Listen to the Man' are firmly imprinted on our minds, Ezra revealed the musical depths which he is capable of diving into. Crossing in the territory of traditional blues, a vintage gramophone was cranked up which emitted haunting vocals, holding us all captive before jumping into unexpectedly sharp riffs. The second album is usually notoriously tricky for artists, but as Ezra worked his way through the hits from 'Staying at Tamara's' it is clear that his deep-rooted influences -mixed in with his own signature style- means that he is in no danger of straying away from his position as one of Britain's most loved pop stars.
words by Nicky Lee-Delisle