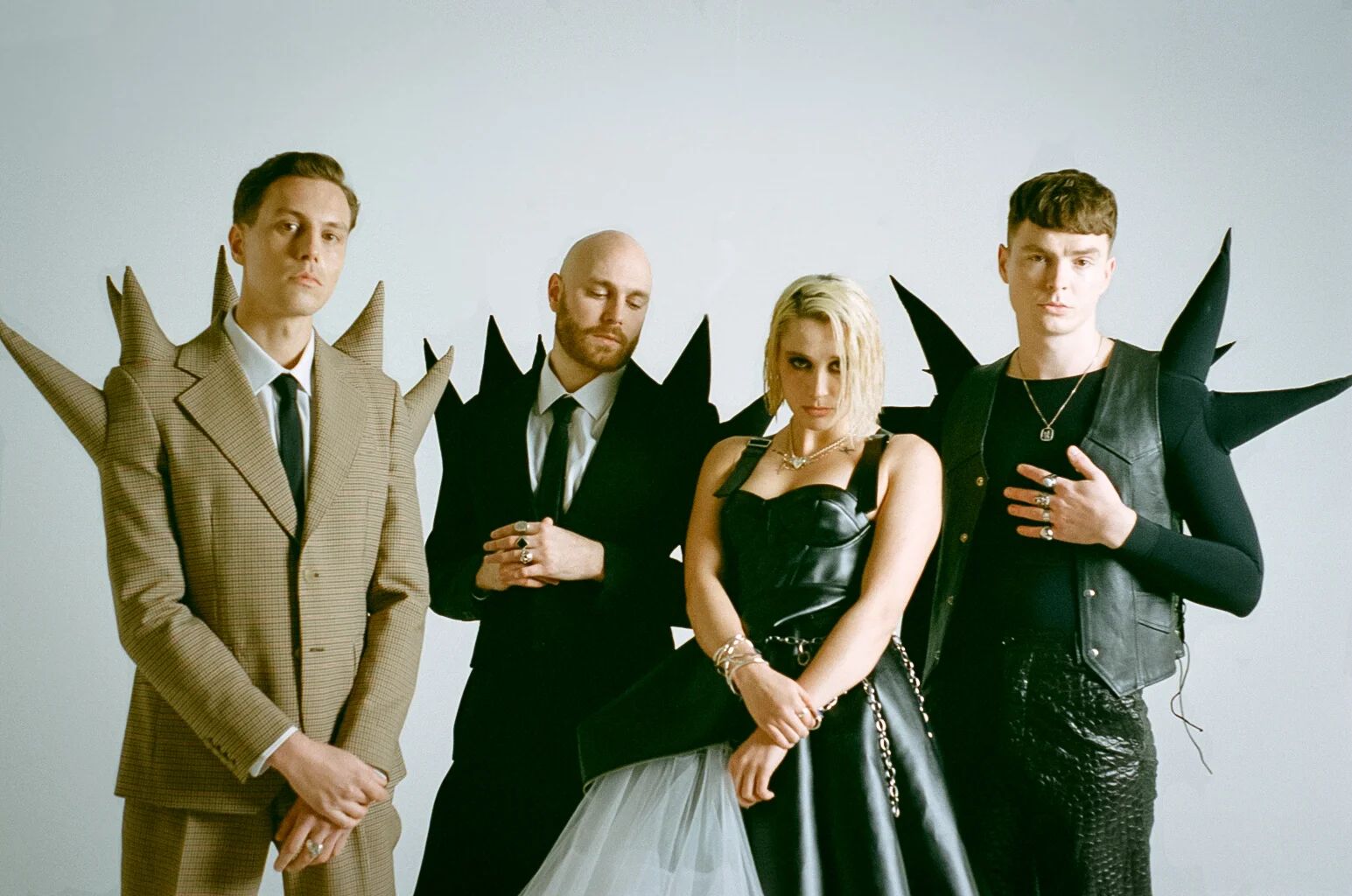 Yonaka
Festival regulars Yonaka returned to Reading Festival this year to perform their latest mixtape, Seize The Power, and spoke to 1883 ahead of their explosive set.
The rock band based in Brighton have been going strong since making their debut on the scene in 2016 and continue to make noise and impress fans with their evolving career.
With a huge upcoming tour with Nothing But Thieves coming up and more material on the way, we chatted to lead vocalist Theresa Jarvis and guitarist George Edwards about being back on the road, collaborating with Fever 333's Jason Aalon Butler, new music, and the creative process of their tape.
One month ago, you dropped your mixtape, Seize The Power. How long ago did you start creating that project? Was it mainly made during lockdown?
Theresa: It was mainly during but we did start Seize The Power the song in January 2020. I think all the rest came about in lockdown pretty much. It's quite hard to remember as everything feels a little blurry.
My personal favourite song is Clique. How did that song come about because that one is also a collaboration with Jason Aalon Butler.
Theresa: Siiick! We actually were going to have Jason on stage with us today but sadly he can't come. But, we had the song and we always said we wanted to do something with him and we had Clique and we sent it to him. We asked him what he thought of the track and he loved it and he jumped on it. It was really nice because this was the only song for a while that felt not right. It was the only one we didn't really love and when we sent it to him and he did his thing we were like AHHHH and added more stuff. It's now one of my favourite songs as well.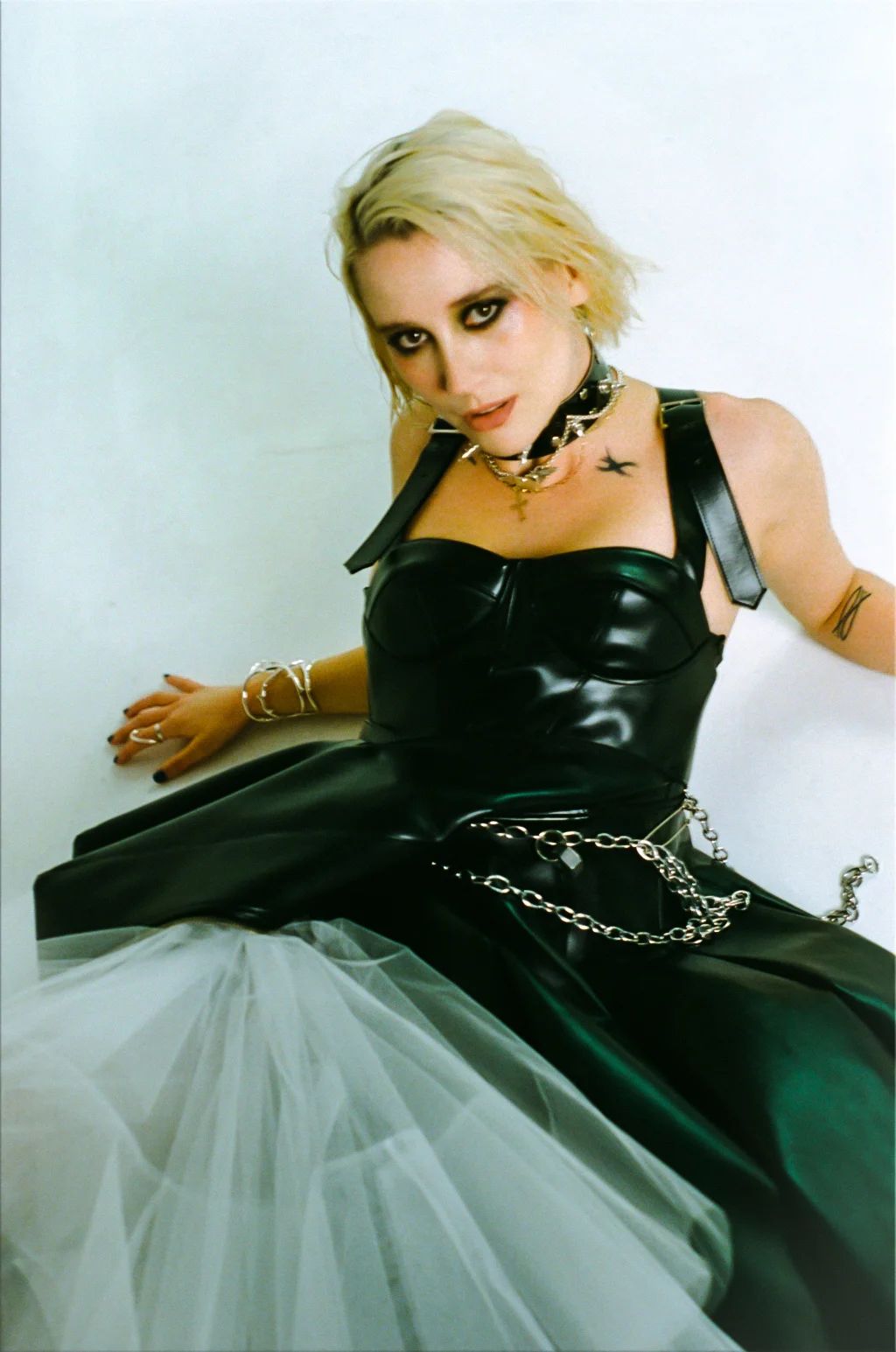 Did you ever plan for it to be a collaboration or did it just work out that way?
Theresa: No, we just wrote it first and then we were just like, fuck, let's make this a collab. As we said, we've always wanted to get him on something so we just sent it to him and he jumped on it.
How does it feel to be back at festivals after so long? Was Download your first one a few months back?
Theresa: Yes, it was! It's a little weird but then you just get straight back in and then you feel good enjoying the vibe with other people.
George: I think it'll be better today though because it's a proper festival this time. The other one was a pilot.
You've been to Reading a few times now. Is there a particular memory that stands out to you from either someone else's set or your own?
George: Watching Eminem in 2017 and seeing two geezers opposite on the sound towers doing morse code with their flashlight to each other.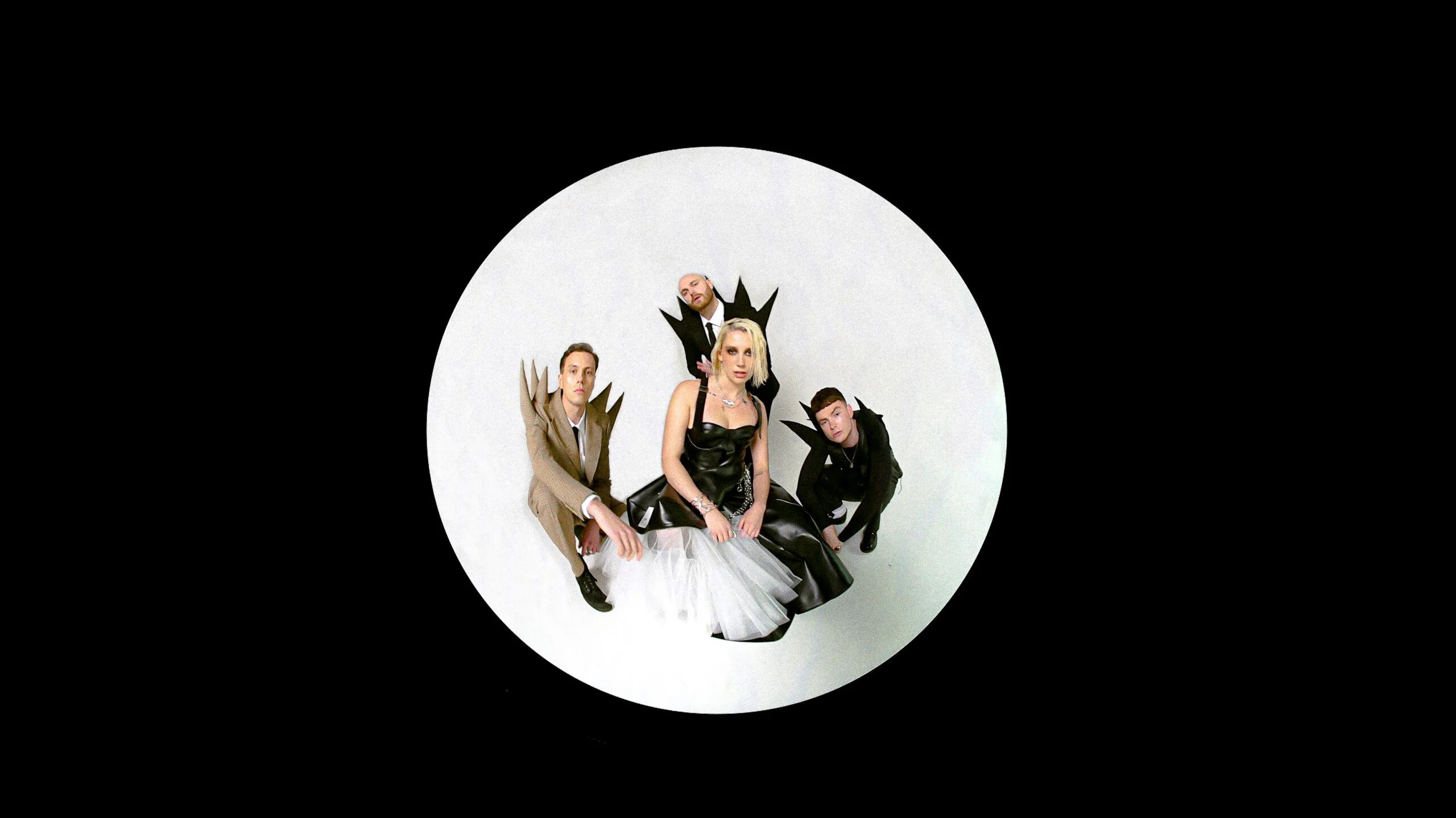 How do you feel about the Reading lineup being more diverse and not strictly rock like it used to be?
Theresa: I quite like it.
George: I think it's way better:
Theresa: I think it's got something for everyone. It's quite nice because genres are kinda slipping away a little because everyone is molding genres. I think everyone likes everything now, you don't get someone who just likes rock.
Back in the day at school, it was almost like you could only like one genre, even though real music fans like everything.
Theresa: Yeah, people had their like emo phase and what not but now you don't really have that anymore.
George: Even my cousin who is like a house head is like, "that song Duality by Slipknot, fucking tune that is" and it's like, oh wow.
At the end of the next month, you are embarking on a tour with Nothing But Thieves and one of the shows includes a stop at The O2. Will that be one of the biggest shows you've ever done?
Theresa: Yeah, maybe it is! Because it's like 20,000 people?
The biggest arena in England I believe is the Manchester Arena.
George: Oh yeah, we did do that didn't we?
Theresa: Ohhh, that's not worth talking about. So yeah, this will be our first one! *laughs*
I'm going to look up why you played there later on and start my own conspiracy theories!
George: Yeah… just continue *laughs*
Aside from touring, what have you missed the most over the past year and a half?
Theresa: The people! I just love sweating on people. Doing music without people is fucking boring.
Did you ever do a virtual concert?
Theresa: Yeah, it was horrible. I hate them, it's just not a thing.
It's one of those things. People question whether fans should have to pay for them or not.
Theresa: Yeah, I know, we think the same. It's a weird one.
George: Imagine asking for guestlist online? Alright mate, could you try get me a link for me to see Yonaka today, son?
What's next for Yonaka? Are you already working on new material?
Theresa: We're already working on new music. We've also got this really cool thing to release soon as well. It's a remix of one of the songs. IT'S FUCKING SICK.
Is it going to take that song to the next level?
Theresa: 100 percent! It's so cool.
George: It's so nuts.
Theresa: It gets you proper pumped. It should be out before the tour.
'Seize The Power' Mixtape is out now. For more info visit www.weareyonaka.com
Interview Fabio Magnocavallo
Main image photo Jade Jackman
[embedyt] https://www.youtube.com/watch?v=SyaEJmBneic[/embedyt]