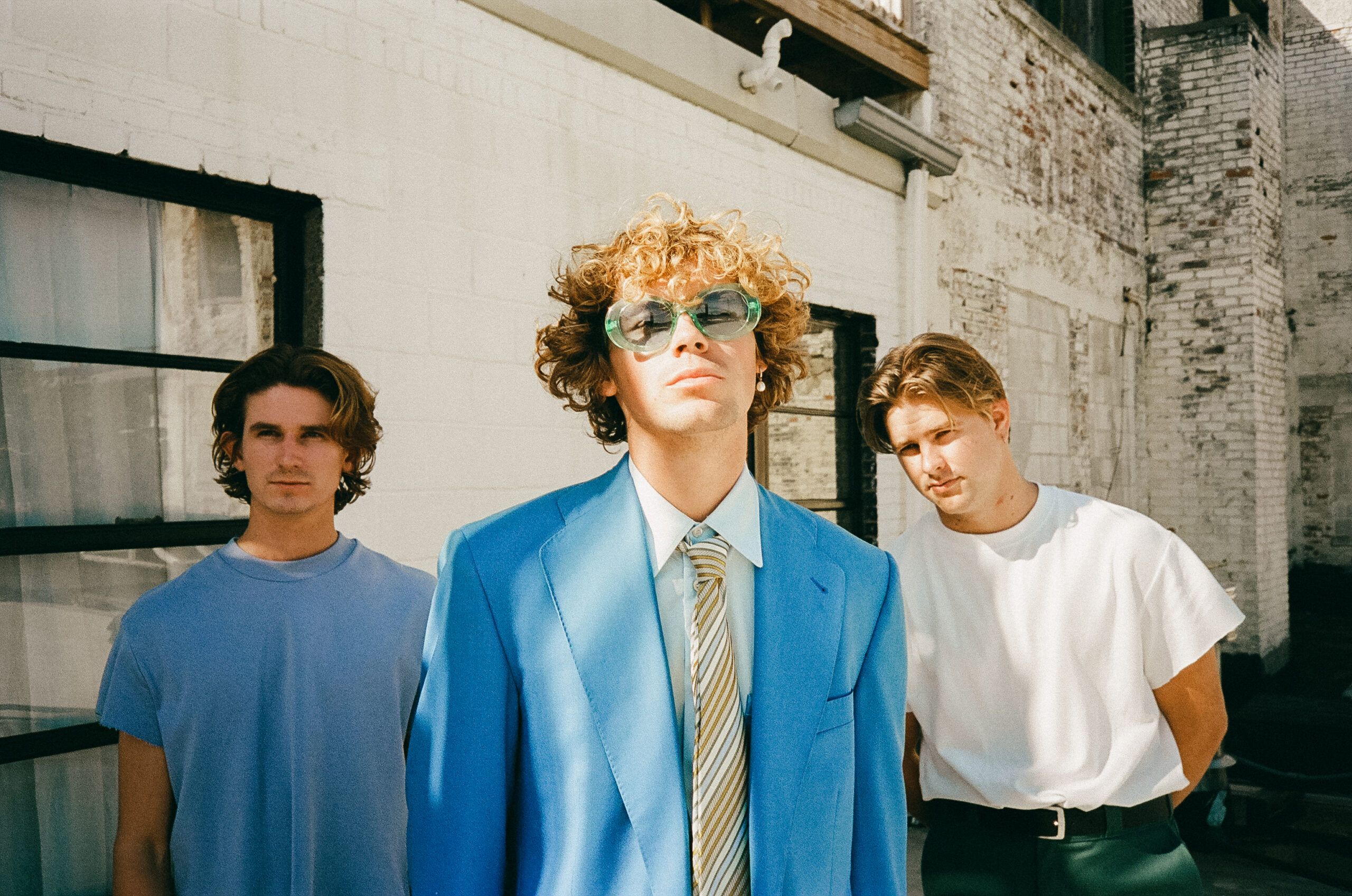 almost monday
San Diego's almost monday brings a whole new meaning to the term California Cool. The alt-pop trio has been surfing to new heights—both figuratively and literally—since releasing their debut EP don't say you're ordinary last year.
The band's instantaneous success earned them a coveted spot on People Magazine's Talented Emerging Artists list for 2021 and a place in Lollapalooza's distinguished lineup this summer. With the release of their follow up EP til the end of time this year, almost monday is reinforcing their place in the music industry. The band consists of vocalist Dawson Daughtery, guitarist Cole Clisby, and bassist Luke Fabry, an enigmatic trio of musicians who want to make their hometown proud. Since they're slated to play at Bonnaroo, Firefly, Bottlerock, and Summerfest over the next few weeks, it's safe to say they're doing just that.
almost monday were influenced by a variety of musicians, which is easy to hear in their exhilarating mix of sounds in each of the songs they've produced thus far. The guys are looking forward to getting back into the world to share their music with fans, and their lineup of festival gigs is the perfect way to dive headfirst into this goal. almost monday's spellbinding music is the result of hard-work and determination, with a dash of San Diego sunshine, which makes them the perfect band to add to your summer playlist.
1883 Magazine spoke with almost monday about the ways the band has grown since releasing their first EP, the bands and writers that have influenced them the most, and which celebrities they had crushes on when they were younger.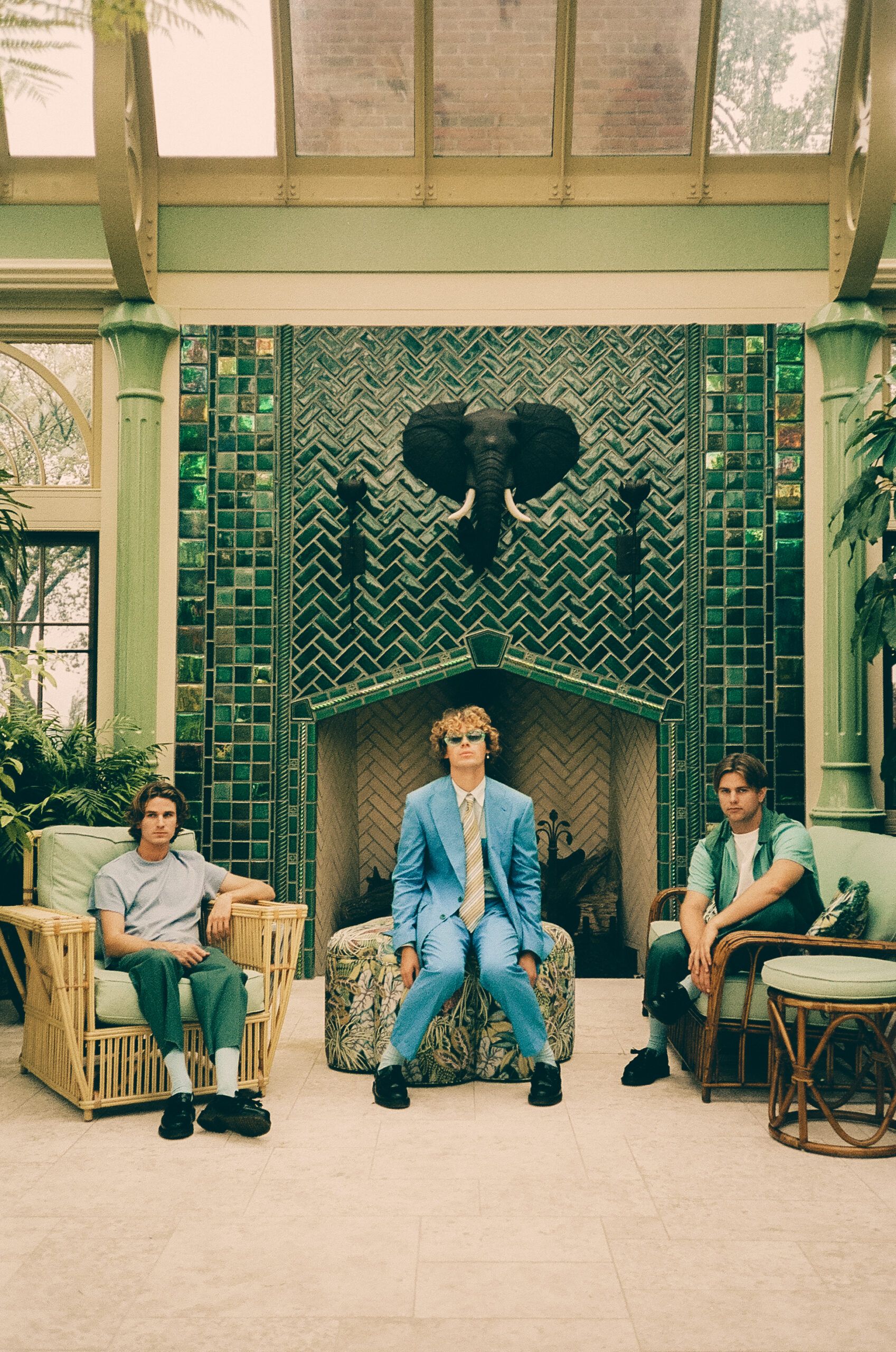 First of all, congratulations on all your recent success! You guys have been having a whirlwind year since releasing your debut EP don't say you're ordinary back in 2020 to just releasing your sophomore EP, til the end of time. I was wondering if you could tell me about the ways you've grown between now and then? Both musically and personally.
2020 feels like forever ago now. Quarantine gave us some time to reflect on a lot of old demos that were sitting on the hard drive. We were just figuring out our sound and what songs we wanted to finish up and release. We've also really grown to appreciate how special live music is, especially once it was taken away. We played our first festival this summer at Lollapalooza and we're very stoked to be doing shows again, to say the least.
One of the things I love most about your band is your commitment to all things California. You're openly passionate about living the Golden dream, and I think that's so cool as someone who has been wanting to move out to California since I was a teenager. How important is it to all of you to honor your roots and channel this alchemy in your music?
It's hard to pinpoint exactly how growing up in California has influenced the way we sound in our music, but we are fortunate to be from such a cool place and hope to make San Diego proud.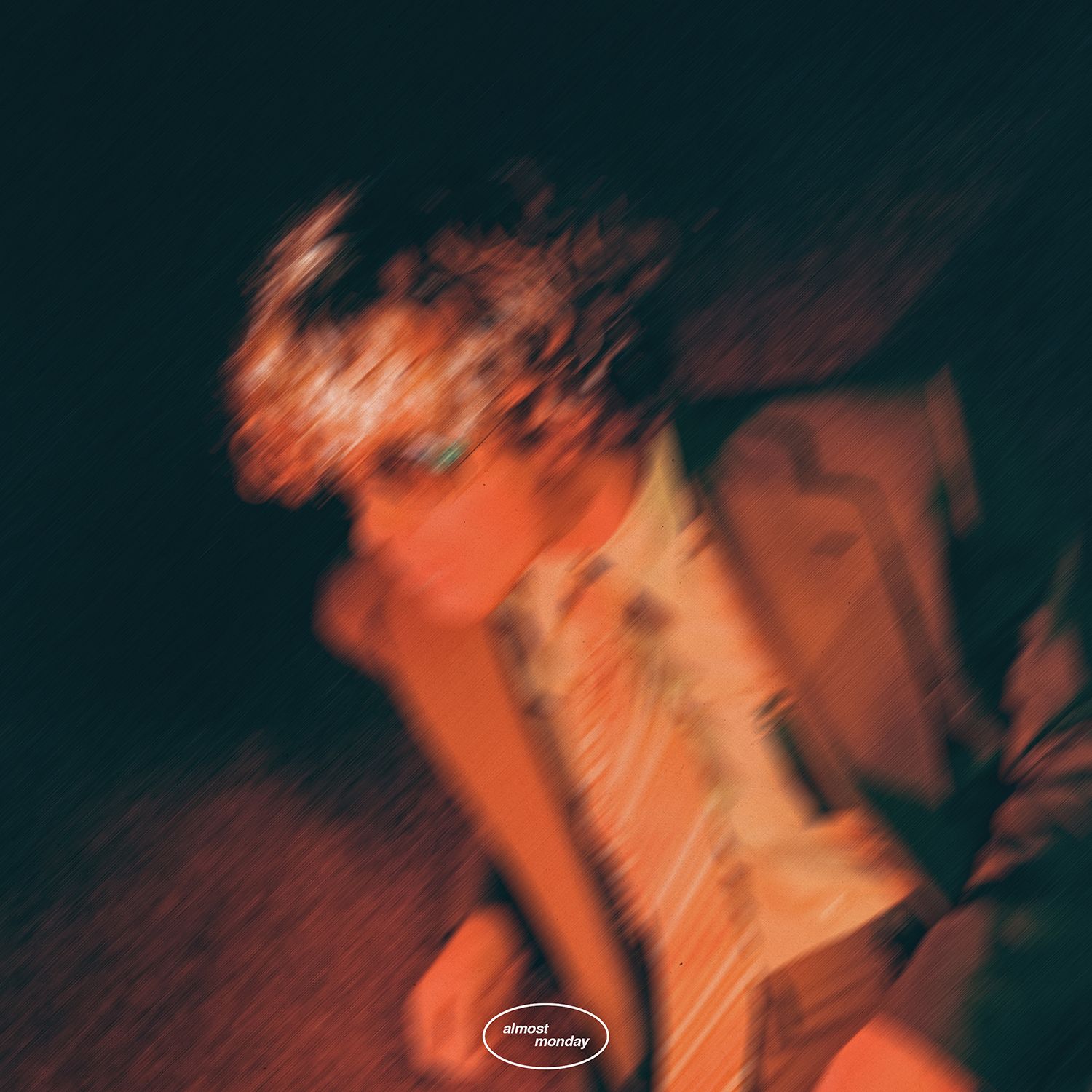 I'm not sure if any of you have read Joan Didion, but I immediately thought of her essay "Some Dreamers of the Golden Dream" when I was going through your press materials—specifically your opening line of "All roads lead to California". Are there any California based writers or musicians who have influenced you the most over the years?
That's cool, we'll have to check her out! I think Jon Foreman's writing has always been a pretty big influence on us. I think he is one of the best songwriters of our time.
Your new single cool enough dropped on August 20th. How did you guys go through the selection process of songs from your EP to choose cool enough as the next single?
It just felt right. cool enough was one of those songs that we wanted to release right after we recorded it. We knew it was a special one.
The video for cool enough focuses on Dawson's self-destructive journey through a dystopian society as he tries to do whatever he can to become "cool enough" which is such an amazing concept. How did you decide on this artistic direction for the video?
We partnered up with our good friend and collaborator Nico Poalillo. He also directed our video for live forever. Nico is so good at coming in and elevating our ideas and adding fresh thoughts and visions we would have never had. I think for this video we really wanted to explore the obsession and self destruction that is trying to fit in. We wanted the aesthetic to feel darker than anything else we've done in the past.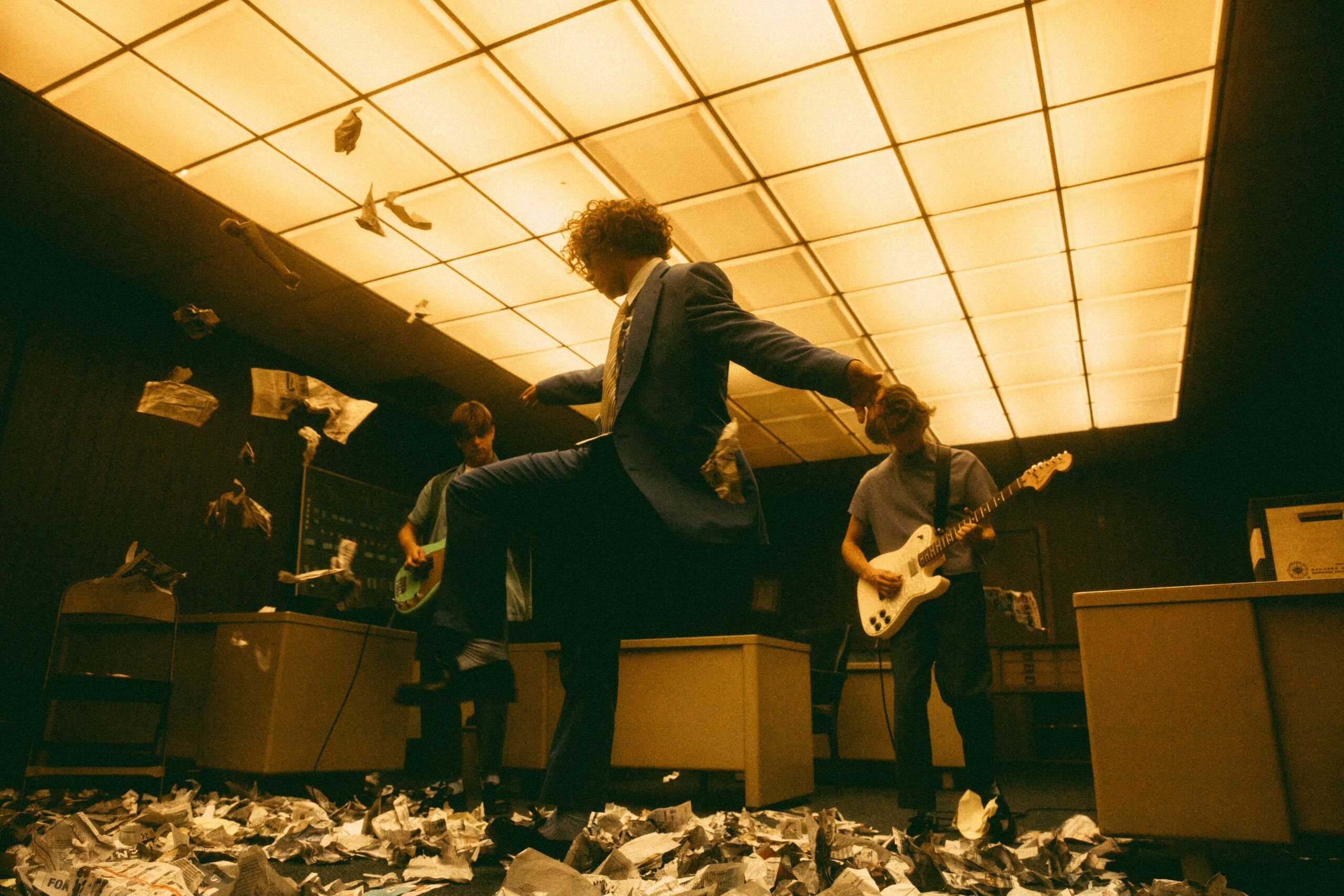 You had the incredible opportunity to play at Lollapalooza a few weeks ago—what was that experience like for all of you? Especially coming off a year where live events had been cancelled due to the pandemic. Was there any added pressure to perform, or did you just want to dive in and enjoy it?
SUCH A DREAM. [It] was such a cool moment to see people singing our songs with us. I think there was pressure just because it's been so long since we've played live in front of people, but Chicago was good to us.
The essence of almost monday is super unique and eclectic, how did you three work together to figure out the right sound for the band? Was it a trial and error process, or did you know straight away what you wanted to sound like?
Definitely. Finding your sound is such a process and honestly we are still trying to push ourselves and discover new things about what we can do. We didn't know what we wanted to sound like when we first started, we just wanted to play shows and get our friends to come out.
I read that Cole was a big Blink-182 and Foo Fighters fan growing up, so I wanted to ask Dawson and Luke which bands you listened to the most when you were younger? And for all of you — was there a specific song you heard when you were younger that made you think "Now THAT's what I want to do with my life?"
Dawson: I was religiously listening to U2 when I was growing up, my dad was like their biggest fan of all-time. I don't think there was one specific song but I remember watching the Live Aid concert as a kid on youtube and thinking I want to play to that many people one day. Watching David Bowie, U2, and Elton John I was like "I want to do that".
Cole: One of my best friend's dad managed Blink-182 and I've been family friends with Chris from the Foo Fighters for a while, so I've been to a ton of their shows growing up which was a big part of inspiring me to want to start a band. "Someday" by The Strokes and "Age of Consent" by New Order were a few standout songs that really made me want to jam cover songs in a garage with my friends.
Luke: There wasn't a specific song that made me want to do music, it was about going to shows. Whether that was a hardcore show at Soma or a garage band playing a house show down the street, I just liked being around music and being around the energy of a lot of people enjoying the same thing at once.
I read that you were inspired by Prince, which I love because I'm a huge fan of his music, and he was the first celebrity crush I had when I was a kid. Who were your celebrity crushes growing up?
Dawson: Hilary Duff!!!! <3
Cole: Gwen Stefani
Luke: Scarlett Johansson
And — if you had to create a soundtrack for any surfing movie/documentary, which one would you choose and why?
Oooh, hmm. Probably Dear Suburbia by Kai Neville. One of the best surf movies ever.
Single 'cool enough' is out now. For more info visit www.almostmonday.com
Words by Sam Cohen
Photography Oliver Owen