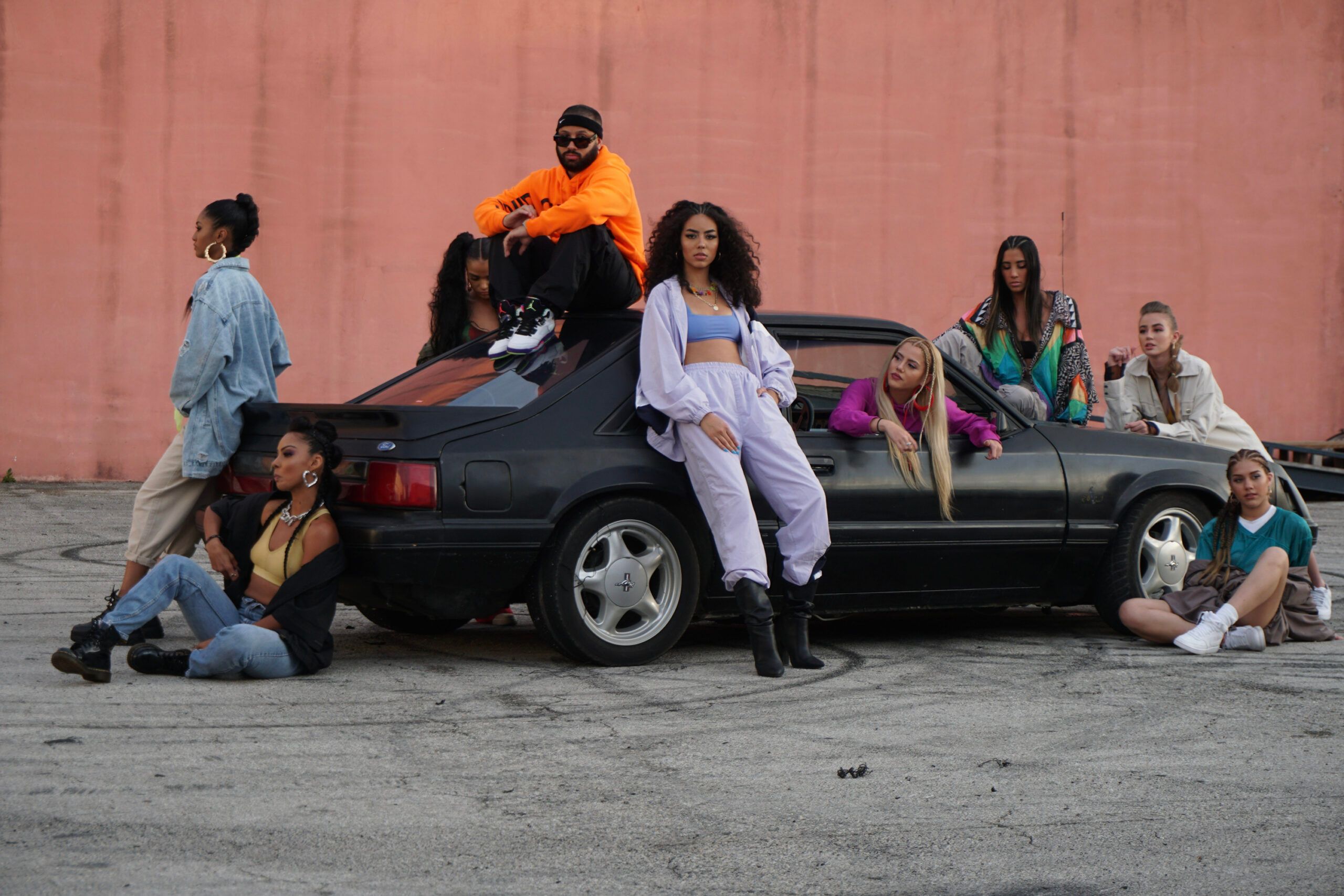 Alex Rose
Rising Latin-urban artist Alex Rose has debuted the new video for his latest single 'Swaggy' featuring fellow singer-songwriter (and urbano superstar) Arcángel.
With dreamy visuals featuring floating cars and ballerinas, the 'Swaggy' video sees Alex Rose and his musical idol riding in style atop horses crowned in fire; it's a fitting celebration of Rose's unique style.
With his first album already under his belt, Rose also debuted a new EP, Yo Siempre Ando Con Los Oidos Fresh, this past spring. However, it's been an especially eventful summer for the 27-year-old Puerto Rican artist whose single 'Jangueo' with Rafa Pabön landed him some major viral success and his first-ever awards show performance. The addictive track has become popular audio on TikTok, soundtracking everything from dance challenges to dinner recipes over tens of thousands of videos. Given that the official 'Jangueo' video is a candy-colored fantasy, it's little surprise that the song has listeners digging into their own imaginations.
With more than 300 million streams across platforms, 'Jangueo' has earned Alex Rose plenty of new fans around the world, and the infectious beat of 'Swaggy' is sure to inspire many more.
We spoke to Alex about going viral, the making of 'Swaggy', and his newest collaborators.
Can you talk us through the production/making of 'Swaggy'?
I've always wanted to make a 'Fronteo' track that could have my essence of who I am and what I wear, hence where the title 'Swaggy; came from. Jowa, a new producer coming up in the industry, reached out and showed me a beat for the song, and I immediately knew that it was the vibe I was looking for. I quickly started to record on the beat, and everything just flowed naturally. I was going to finish off the song by myself originally, but I could imagine Arcángel's voice on there and I knew it would be perfect.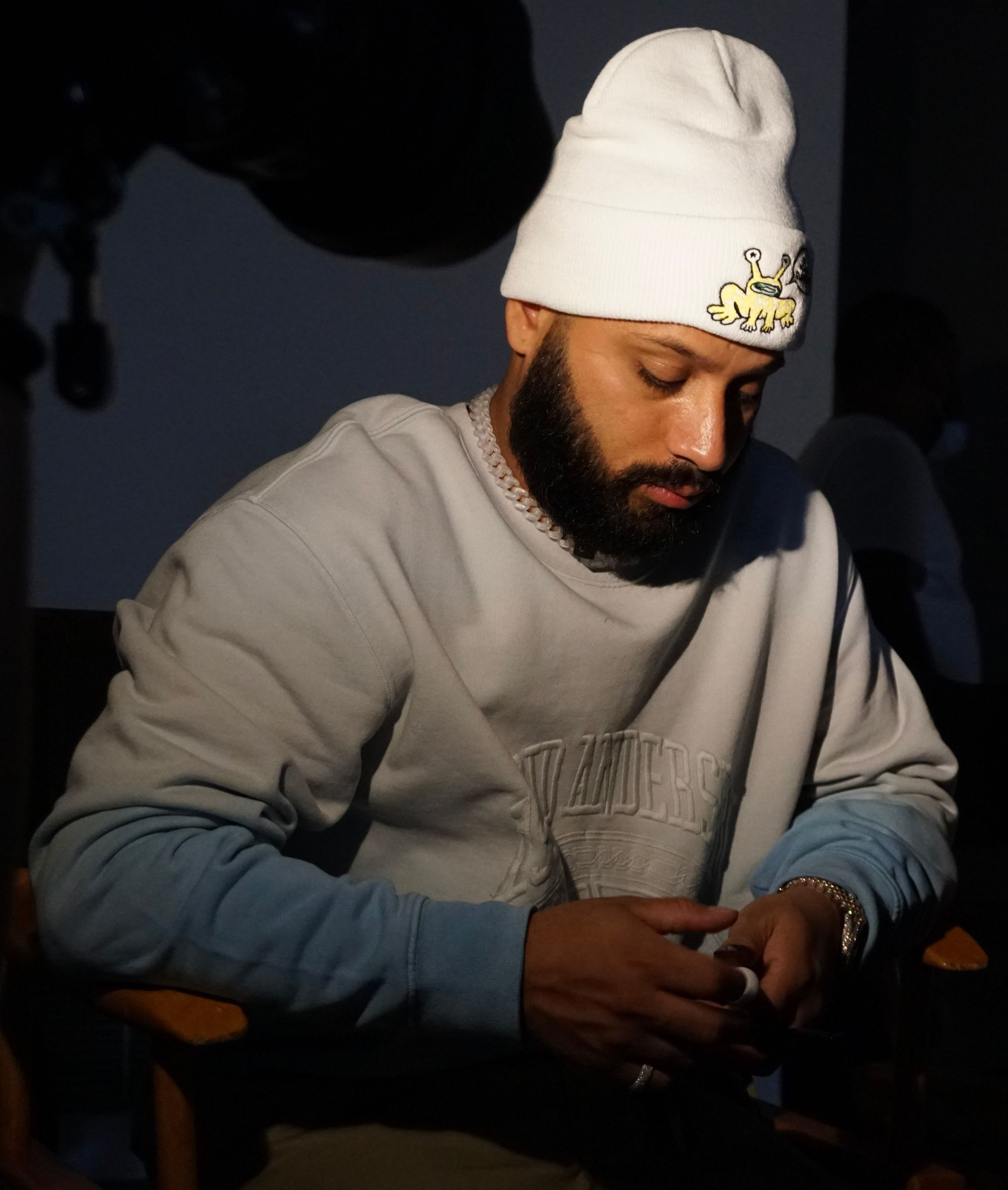 How were you first introduced to Arcángel, and how did he become involved with this single?
I have always been a fan of Arcángel growing up; his music inspired me to become an artist. My manager 'JX', who is also my engineer, was working on Arcángel's album Los Favoritos 2 and made this collaboration possible. We arrived at the studio and did not hesitate to show Arcángel 'Swaggy'. He quickly vibed with the song and immediately started to write his parts.
As he's such an iconic artist, was there anything about working with him that surprised you?
His work ethic surprised me. He's a perfectionist with each bar he writes and its delivery. It also surprised me that he didn't write the verse down for 'Swaggy'; he recorded everything improvised.
The video has some really distinct imagery — what inspired the visuals?
Almost all of my videos Fernando Lugo is in charge of creating the captivating visuals. With this song, he surpassed my expectations. I wanted a video that represented 'Swaggy' essence and I think he did a great job at it.
In only the last year, you've released the EP Yo Siempre Ando Con Los Oidos Fresh and multiple singles. What motivates you to keep building your body of work, and how do you avoid getting burned out?
My fans are my biggest motivation to keep on working and bring timeless music they can enjoy. Every day is a new story I use to interpret in my songs. I avoid getting burned out by doing some of my hobbies to distract myself like riding ATVs and jet skiing. My family is also a huge part of my muse and my relaxation.
Your single 'Jangueo' with Rafa Pabön has also achieved huge success. What is your mindset in approaching each new collaboration?
I really don't have a plan when I do collaborations. Sometimes I record a song and I can hear or envision a certain artist on it and I reach out to them. Other times I am in the studio with the other artist, and we vibe off each other to create a hit.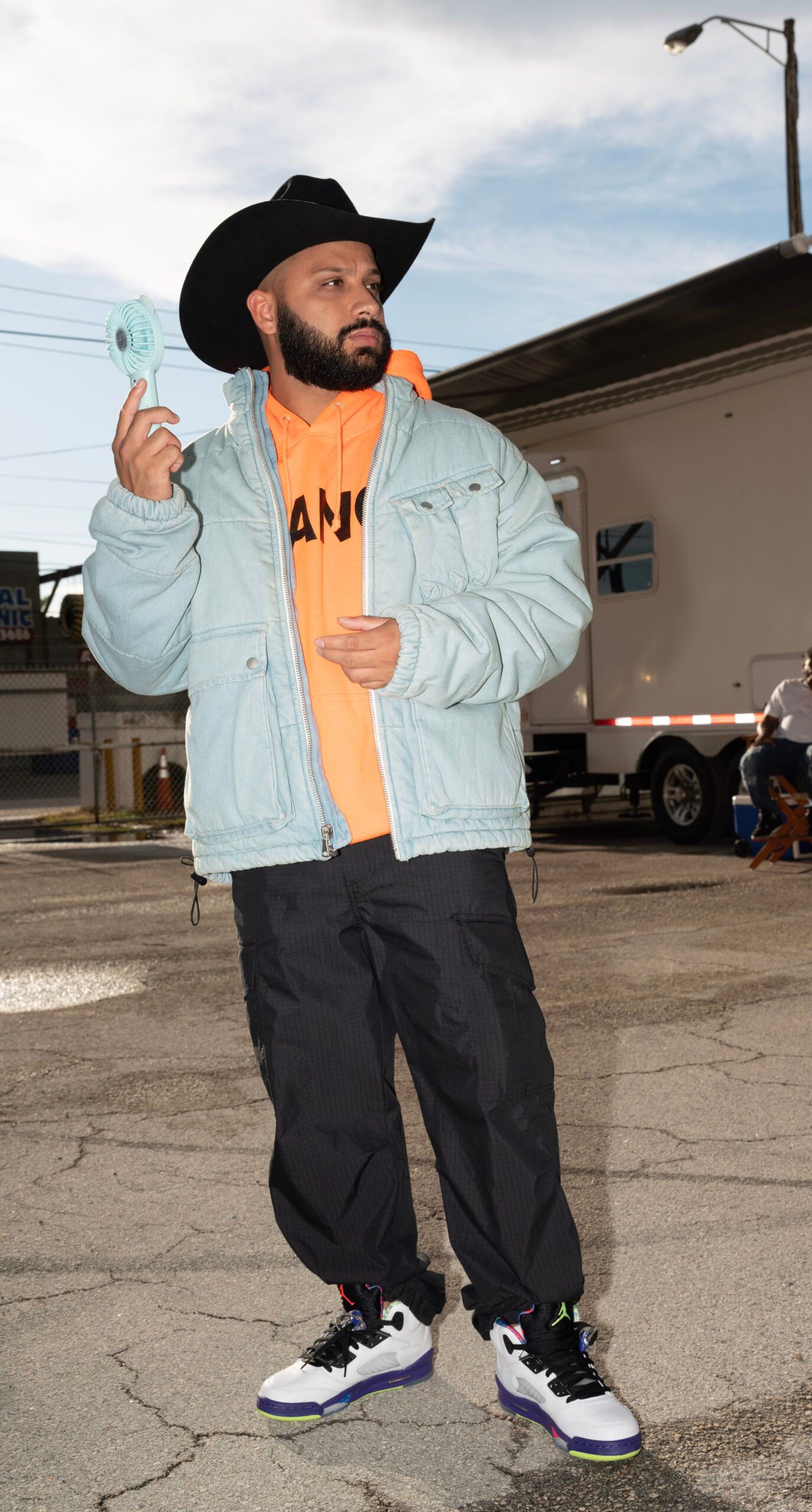 'Jangueo' became huge on TikTok. When did you first become aware that the song was inspiring trends?
I first became aware that it was trending was when I saw my 5-year-old niece doing the 'Jangueo; dance. I also started to receive tags and mentions through my DMs.
As your music goes viral, what do you hope new fans will learn about you as an artist?
I hope fans learn the kind of person I am through my music. My struggles, my ups and downs. I tend to wear my heart on my sleeve and through my music, you can tell. I also want my fans to learn that I can't be defined into a single genre. I am constantly evolving musically, and I have to reach my peak.
You and Rafa Pavön both performed the single live at Premios Juventud recently — once concerts are safe again, is there a festival or venue that you really want to play?
One of my goals is to be able to sing at Coachella, as well as Rolling Loud. Those are two festivals I want to be able to sing at. I also want to be able to sing in Spain. I've yet to travel to Spain, but I know it will be an incredible vibe.
interview by Juliana Ogarrio
Check out Alex Rose's latest music video for 'Swaggy' feat. Arcángel below!