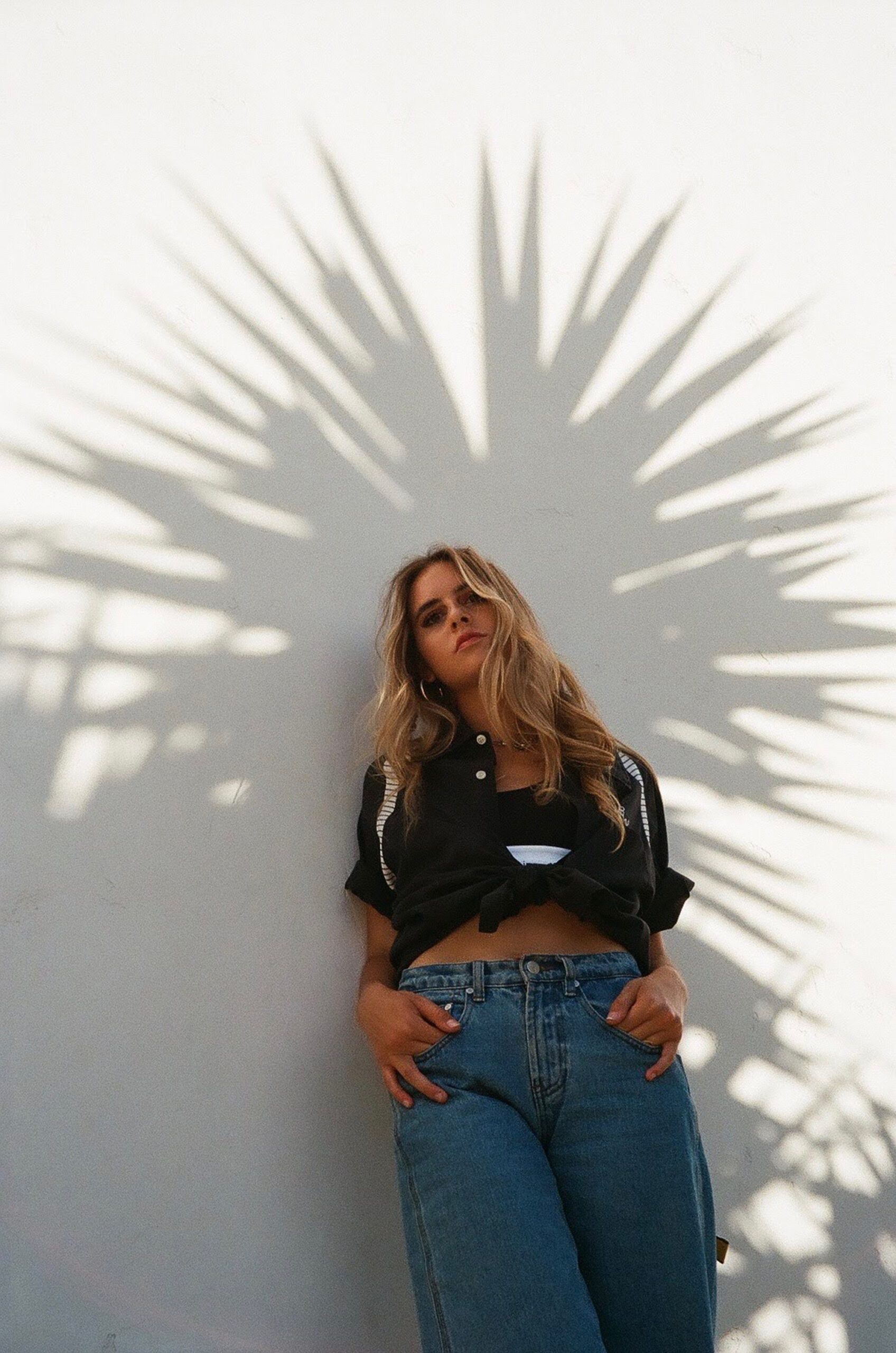 Carly Rose: Indie Pop Queen & Her Vocal Prowess
From Broadway to The X-Factor Bootcamp, New York-bred singer/songwriter Carly Rose continues to tread a trajectory unmatched by most of her contemporaries.
The vocalist's musical career breakthrough came with consecutive appearances — accompanied by noteworthy praises — on The X-Factor, which ultimately granted her a recording contract with Simon Cowell's Syco Music label in 2013. While video streams of Carly's X-Factor performances have garnered over 100 million views, creative conflicts of interests led to the dissolution of her deal with Cowell's label catalyzing a six-year hiatus that allowed her to cultivate her craft and experience adolescence in New York suburbia. 
Carly returned to the musical spotlight with her 2019 debut single 'birds & bees', a slick-sounding, indie-pop track that reverberates melancholic guitar chords to create a heart-on-its-sleeve sultry melody.
Fast forward to 2020, and the Los Angeles Times has already hailed her the 'next indie-pop queen'. Such acclaim was validated by the summer anthem, 'song of the summer, and is further affirmed by the newly released single 'wild' featuring Goody Grace.
The discernible authenticity of her lyrics is not only disarming, the palpability of her emotional honesty hijacks the listeners' heartstrings, unabashedly.
Carly conversed with 1883 about her music's pop sensibility, the accessibility of her sound and those wonderfully intoxicating feelings begat by infatuations.  
There's a beautifully untamed quality to your vocals on the single 'wild'. What elements to this song distinguish it from other tracks on your recently released WILD EP?
Thank you so much for that! That was definitely the goal, so I'm glad I pulled it off. Well for one, it is the only collaboration I have on the project! It was such a cool experience doing this song with Goody [Grace] and having him bring his own style and perspective to the table. Besides that, it is the most stripped and emotional track on this EP for sure. I love this song.
How did the collaboration with Goody Grace come about on WILD?
Goody has been working with G-Eazy for a while and G is also managed by my management team The Revels Group. The idea came to be because my manager thought there could be a real connection between our guitar-driven, darker alt-pop styles. We linked up one day for this session, and I came in with the chorus and my verse written; then he worked on production and his verse on his own time after, and the song was born pretty immediately.
How do you hope the WILD EP will be regarded by fans and contemporaries?
I hope people appreciate the layers in this EP. I feel like that's such an obnoxious thing to say [laughs], but I truly do love how the meanings behind these songs really tackle some topics that are hard to talk about. I wanted to package them in a way that was fun to listen to so that thought-provoking experience would almost happen subconsciously. It is an EP about a series of relationships with self-destructive people, mainly dealing with substance abuse issues. I have taken on the role of care-giver so much in my life and I felt the need to share my perspective on that feeling of wanting nothing more than to help someone you love to see the light when they, unfortunately, keep getting caught in the darkness.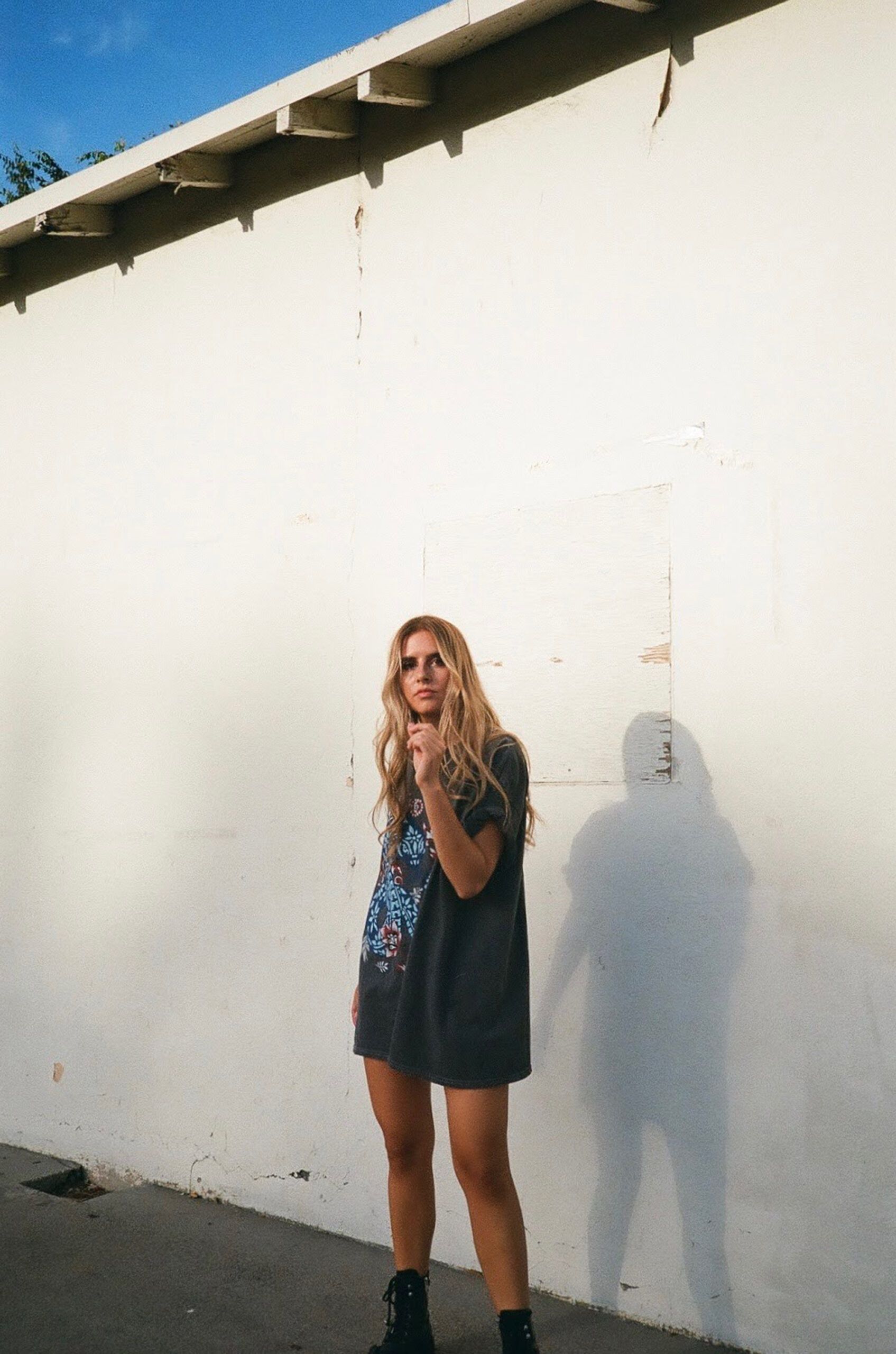 'song of the summer' is a personal favorite from your recent catalog — the lyrics have an open-hearted candor that make them quite relatable. How much of your lyrical content stems from your own personal experiences?
Thank you! This was a fun one to write for sure. All my songs come from personal experiences. Whether it be situations that I have been through personally or feelings I have had from simply observing the world around me. If it doesn't strike a chord with me on a personal level, it is not worth writing because it won't have my heart in it.
What inspired the concept for the 'song of the summer' music video? The JFK, Jackie O and Marilyn Monroe clips were teasing and intriguing, particularly given the lyrical context.
This song is really just me poking fun at clichés of falling in love, mainly the first 'summer fling'. It is such an intoxicating feeling when you are in it because it all feels so new and exciting and important. Because of this, this first experience with young love or infatuation can blind us from seeing the not so perfect aspects of a relationship. There are still songs that, to this day, make me think of a specific relationship and time in my life from the very first note, and I knew this was something we all could relate to. What I find interesting is how the way the song affects you can change so dramatically over time. While in this period of your life, a specific song may have brought the most joyous and invigorating feelings as it gets associated with this time of bliss. However, upon looking back, it starts to become easier to see the cracks in this flawless facade and I wanted to speak on that realization.
In the 7 years since you were first introduced to the world via The X-Factor, what's the greatest lesson that you've learned about yourself as an artist fitting into the contemporary music business?
I think the most valuable thing I have learned is that it's okay to do things your way. Even when you are given a million opportunities that seem impossible to pass up. If your heart isn't in it and what is presented to you does not feel authentic to you, there is no use in putting your time into it because this won't lead to happiness or fulfilment.
In what ways has your writing process evolved in this 7-year hiatus from your music?
It has evolved immensely, coming off of X-Factor, I immediately went into sessions with some of the biggest pop producers and writers in the game. It was my first foray into the world of writing and recording sessions, so there was definitely a bit of a learning curve. During this time, I had trouble speaking up for exactly what I wanted to do and found myself making the music people thought I should be making, rather than what felt most authentic to me. However, I learned SO much about how to write a well-formed pop song throughout these years which is fully responsible for the pop sensibility my music currently has. I am extremely grateful for that because it grounds the more alternative rock-leaning aspects of my sound into something more accessible.
As a lyricist, if you had to write a melody that is inspired by the year 2020 — with its highlights and low blows — what would the chorus lines be for this track?
'It can only go up from here'? That's my optimistic version. I don't think anyone wants to hear the other one.
interview by Constance Victory
photography Mitchell Zaic
Check out Carly Rose's latest WILD EP below!