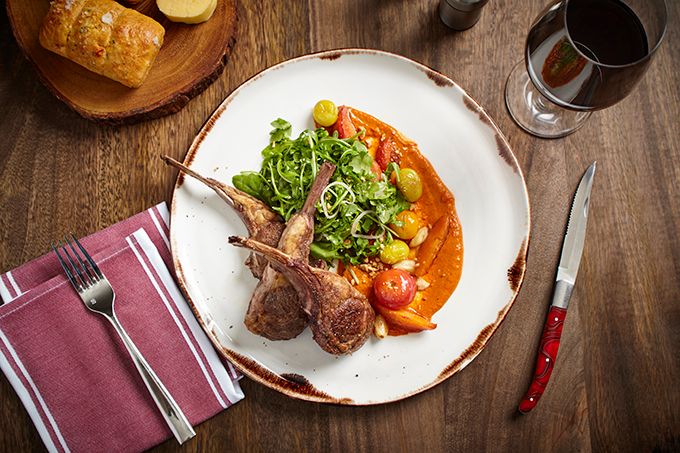 allium chicago
Anybody who's had the pleasure of visiting Chicago knows that there's no shortage on food establishments on offer, from high-end steak houses to open front pizzerias that make it easy to eat as you go.
Here at 1883 we had the pleasure of being invited to Allium restaurant in The Four Seasons Hotel, and we were certainly happy to accept a visit to a restaurant with such a great reputation and reviews.
Firstly upon entering the restaurant you are struck by its stylish and modern décor, that allows a mood to be set to have a cozy intimate dinner with your friends or loved ones.We were seated besides the windows along the front of the restaurant that allowed you to view over the Magnificent Mile, as tourists we couldn't have asked for a better way to see more of this great city whilst dining.The brilliant Chef Michael Zachman recommended a varied menu for us to experience all they have to offer in the best way possible.
Our menu included a selection of fish and meats starting with Lobster topped nachos, an Italian Charcuterie and Octopus from Galicia, Spain. The Octopus blew us away and its accompanying fresh and zesty pea puree topped with red beans, this combination was a perfect fresh and light appetizer. Being fish dish lovers we also couldn't rate the lobster nachos any higher, the soft texture of the meat with the crisp tortilla and it was topped of perfectly with a touch of spice with jalapeno peppers, something very unique and not to be missed!
Moving onto our mains we had yet another guilty pleasure fish dish in a scallops risotto that was cooked to perfection, and a filet mignon topped with garlic butter accompanied by potatoes and vegetables. The Steak was only to be described as melt in the mouth, with us trying to take our time and savor every flavorsome mouthful, honestly as steak lovers it was easily one of the best we have ever eaten.
Finally with not too much room left we had a surprise dessert brought over to the table for us all to share. A delicious ice cream sundae topped with cream, white chocolate pieces, toffee popcorn and strawberries with wafers, it was any desert lovers dream.
The Allium lives up to all expectations and our food was cooked with extreme skill and passion. A must visit restaurant for anybody in Chicago!
For more info and to book visit www.alliumchicago.com
By Chantelle Phillips
@chan.p