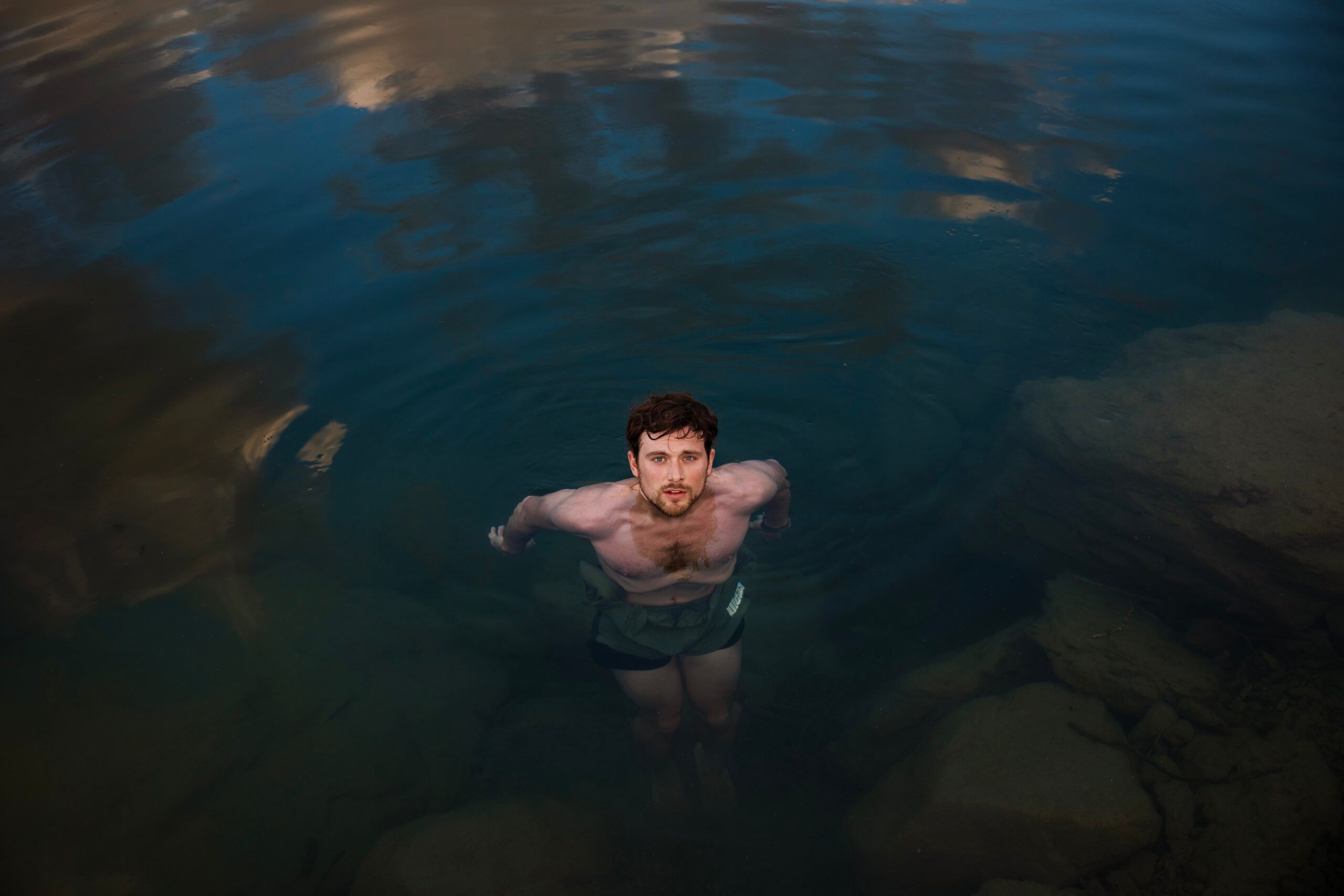 Alt Bloom
For Alt Bloom, failure is just another path to something great, as succinctly defined in his latest single & video for Old Kick Drum.
To put it plainly: there are not many artists like Alt Bloom in music today. In a world where music feels as if it has lost its heart alt-pop singer Alt Bloom is here to prove otherwise; crafting music that contains as much authenticity and human essence as he does. Rather than catering to whatever is trending on TikTok or using watered down, surface level lyrics, the Montana-raised, LA-based singer-songwriter likes to keep it as real as possible by crafting melodies & hooks that are timeless yet modern. Although they might be easy to listen to at first, as you dive deeper and deeper into his discography you start to hear the journey of an artist who has been through some hard stuff, but still continues to cherish both what he creates and the stories he shares.
Alt Bloom's new single — the emotive Old Kick Drum — is one that feels like both an introduction to who he is as an artist while also feeling like something of a goodbye. Goodbye to who, you might ask? The qualms, fears, flaws, and anything else that Alt Bloom feels has held him back. It feels like a new era of Alt Bloom & we're all just lucky to be along for the journey.
1883 caught up with our favourite wildlife-and-nature-lover-turned-musician to talk all about Old Kick Drum, embracing past mistakes, and more.
It's been over a year since your debut EP Astronaut Complex was released. How would you say you've grown as a human, artist, and songwriter in that time?
FAM! Thank you so much for always supporting me and my project as much as you do! I'd say I've been lost and found about 4 or 5 times over this last year. Being locked away from everyone really had more of an impact then I'd like to admit. Some good some bad. I've grown in losing my own compass and finding it again and realizing how important it is in life to follow your own beat while also loving everyones around you. As and artist and writer I've grown to love my own space. Meaning my own sound, my own reflections, my own light. And again also grown in loving what everyone adds to a sonic painting when collaborating.
You're from Montana and now live in LA — how have the two places influenced your songwriting and sound?
They always pull on each other. I think MT has influenced me the most in chilling out. There are so many places in the world with different cultures and even between MT and LA the culture is VERY different. MT is about living, LA is about working. MT has helped me keep reflections more then skin deep in my music. Sometimes hidden, sometimes not.
You're very much a one-man show — you're heavily involved in a lot of the aspects of making music. For authenticity purposes, is it important to you to be in charge of everything you release, from the music to the visuals?
I think all artists are collections of their existence. Sometimes that means it stems from you and sometimes that means it stems from those you either have around you or that you are able to collaborate with. It still stems from the artist's choices on who they are working with. I think it is important for me to be in charge of the taste I am blending or creating for my project as it makes it have it's unique thumbprint. Somedays it's me and the further Alt Bloom goes the more it is bigger than me.
What was the starting point for Old Kick Drum & the inspiration/message behind it?
Old Kick Drum just started off as a confession of what I was feeling seven years ago. Seven years later that feeling still erupts on days in my life. It's why it felt like something that had to come out after years of crying my heart out to it.
Old Kick Drum is about owning up to past mistakes, embracing your faults, and growing despite them. Was it difficult for you to be introspective and write about your flaws?
Not at all, I think about them almost everyday. I'm actually trying to think about them less and love myself a little more these days while still using the reflections to grow.
The music video for Old Kick Drum shows you diving back into your childhood. What was it like to reflect on your adolescence for the video? Did you learn anything new about yourself when making the song and the video?
Something I learned about myself was my longtime lust/love for writing songs. While in the process of going through all my childhood tapes I found one that was hours of me, when I was 14 or 15, using the camcorder as a recording device. Recording down various ideas so I could listen back to them. It was a reminder in the chaotic world of music of why I originally started down this path. I love expressing my feelings through music. It makes the world feel just like after it rains. Fresh and full of understanding.
This song in particular pulls from influences in both pop and Americana. What was it like blending those influences together? Was it difficult given your previous alt-pop leaning background?
Not at all, I've had many backgrounds in music that nobody has ever heard. I've gone from folk to singer songwriter to pop to rnb to hip hop to soul. In fact with Alt Bloom many times I throw new things in the mix and my team urges me to not blow up my genre so quick, but the further this project goes the more people will hear the many sides of music I love to create. It's unavoidable.
You recently partnered with National Geographic for Earth Day. Why was it important for you to lend your music to their initiative?
I believe the planet is trying to tell us something. I hiked up in Glacier Park yesterday and teared up staring at a waterfall. The world has been here for so long just doing its thing. There is nothing more beautiful than this planet and humans are having such an impact on something that has been around for so long harbouring and creating life. I will do anything I can to help keep it green and keep people enjoying the beauties of it for as long as possible. It truly is the greatest gift we can experience with life.
If listeners could take away one message from your music what would you want that to be?
Hope and love.
Lastly, if you could manifest one thing for yourself this year, what would it be?
Many moments that make Alt Bloom a bigger tribe.
Photography by Alex Strohl
Check out the music video for Old Kick Drum out now!