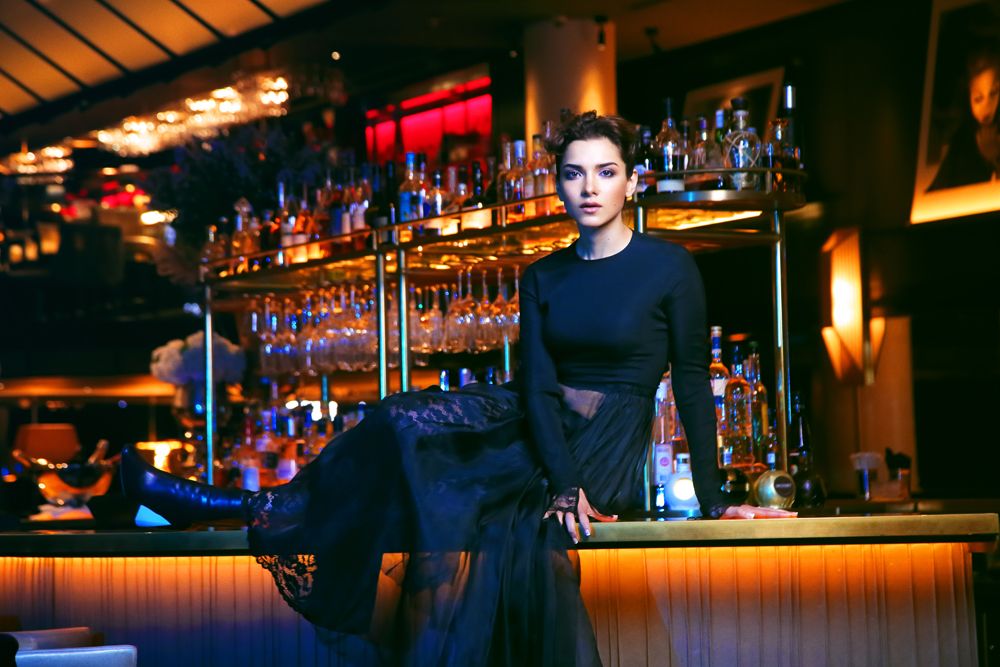 Amber Rose Revah
She moved us as Leena in Indian Summersand as Nichole in From Paris with Love, andnow, British-born actress Amber Rose Revah will grace our screens in Netflix's new Marvel show, The Punisher, directed by Shamelessand Eastenderslegend Dearbhla Walsh.
Revah first found fame in award-winning LGBT cult film, I Can't Think Straightby Shamim Sharif and was quickly cast in his next movie, The World Unseen. Just two roles in, Revah began to make ripples in the acting circuit and was picked to play the part of Sidonia alongside Rachel Weitz in Alejandro Amenabar's independent classic, Agora. From then on her rise to recognition was direct and unstoppable.
Revah's ability to beautifully personify any given character as well as immerse and dedicate herself to the part is commendable. Take for example her role in Borgia, where she learnt Hebrew for her part as Maacah Bat-Talmai. "I learnt a Hebrew prayer for Borgia. I've learned bits of so many different languages for shows. Latin in The Bible, Hindi for an Indian film, even Russian for a commercial when I was younger."
Dedicated, elegant with a hint of mystique, we sat down with Amber to find out the secrets of her talents, and how she plans to shock and test the industry in her new series, The Punisher– an action-packed series full of villains, secret agents and some very dangerous people…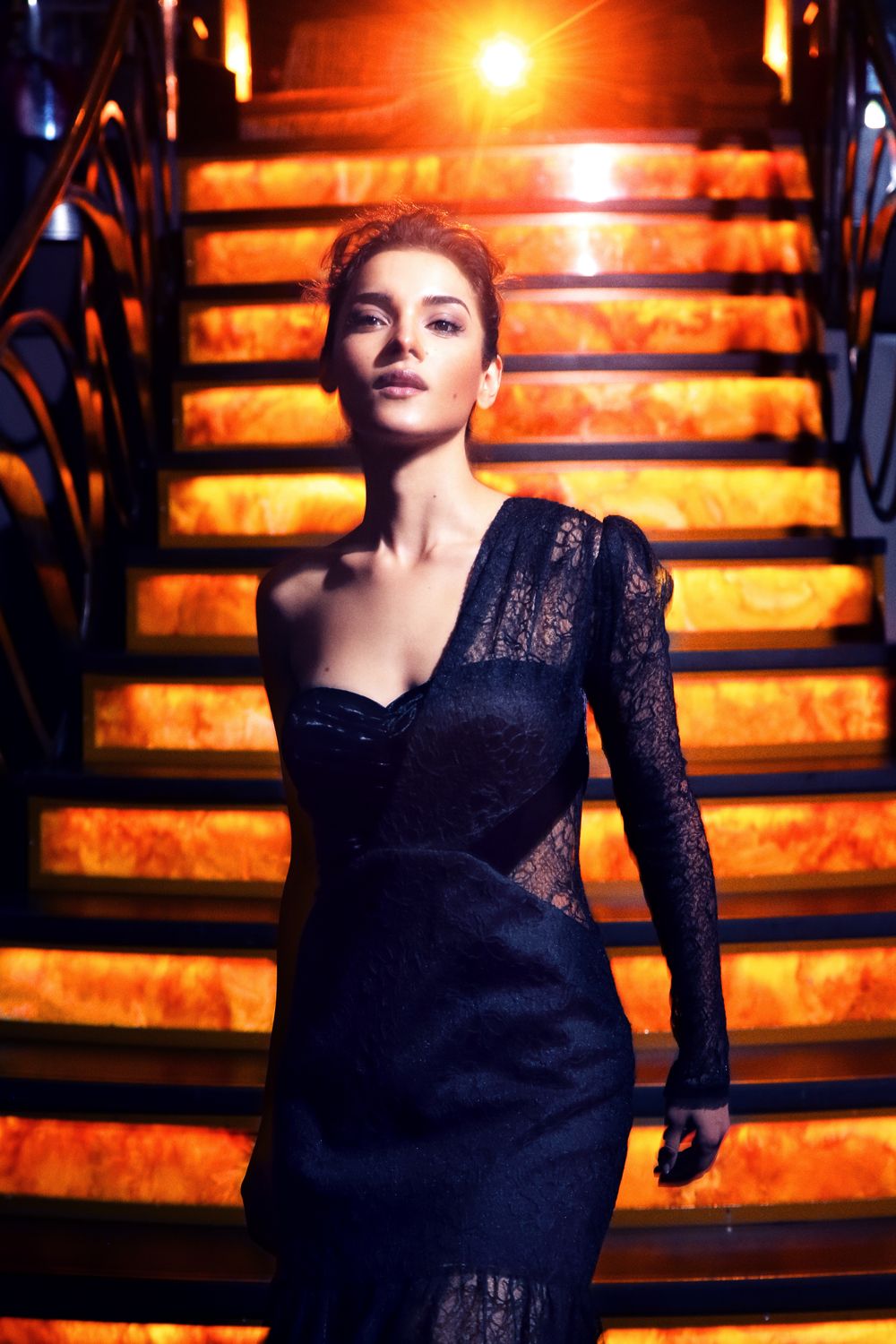 What inspired you to become an actress?
My grandmother took me to the theatre lots as a child and I would cry during the curtain call. I'd get embarrassed and think I was a weirdo 8-year-old kid crying at this old Russian play, overwhelmed with emotion. As I got older I understood the power of drama. Plus, as the fourth child [in my family], I needed a way of getting my mums attention!
Tell us your path to becoming a professional actress. Was it straightforward or did it diverge at any point?
Getting to this point in my career has taken time and commitment, but it's just another step in the journey of my life. People see someone on the screen and forget the years of work to get there. I started professionally acting on film and TV thirteen years ago and have certainly paid my dues! I worked in Woolworths [high street chain] stacking shelves to pay my rent while auditioning, so I'm always grateful to now be able to fund my life with work I love.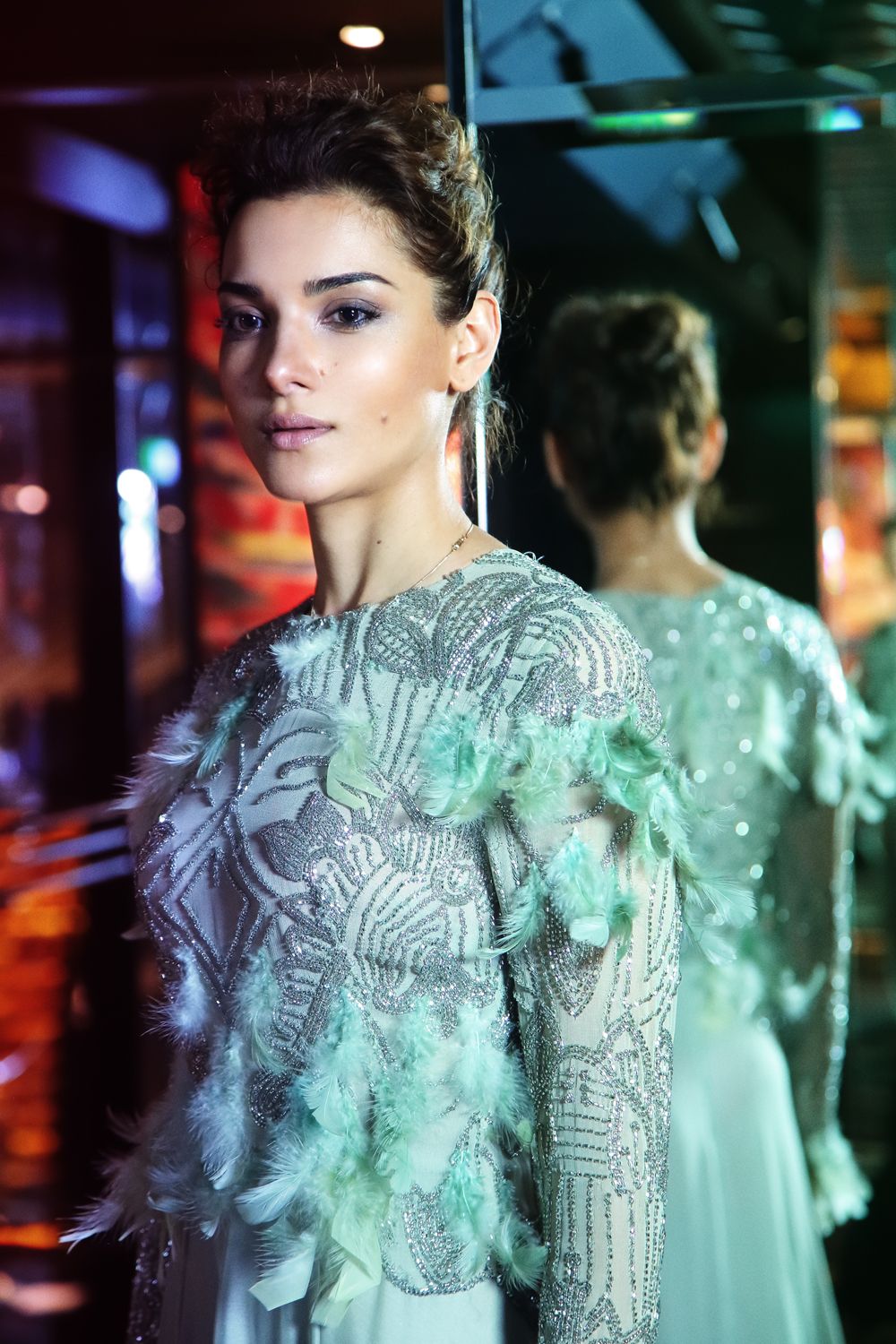 It's clear your passionate work ethic paid off, as you got your television debut in House of Saddam. What was it like starring in such a current and politically charged show?
House of Saddamwas challenging because of the politics and atmosphere of the time, but despite the serious subject matter, we managed to create a fun and sociable vibe on set and off. I was only 20 at the time and we filmed in Tunisia for 3 months with the most incredible cast and crew and I have brilliant memories of the fun we had. Steve Lightfoot led us, and his attitude and work ethic filtered down through everyone. I think the best shows are ones that in some way deal with politics and current affairs since it challenges the audience to think critically.
Was there anything you learnt about the Saddam family that you weren't aware of before?
I learnt a great deal about the Hussein family, Uday in particular who had a wild party lifestyle and inflicted sadistic acts of violence on many people. A few years after House of Saddam, I played a role as one of the victims of Uday's violence in Lee Tamahori's, The Devils Doublein which Dominic Cooper takes the role.
And what's it like working with acting legends like Julie Walters and other A-listers like Dominic Cooper – do you maintain your professionalism or do you allow yourself to get a little star struck?
I've worked with many actors I admire and almost without exception they are polite and friendly. Apart from one that was a nightmare.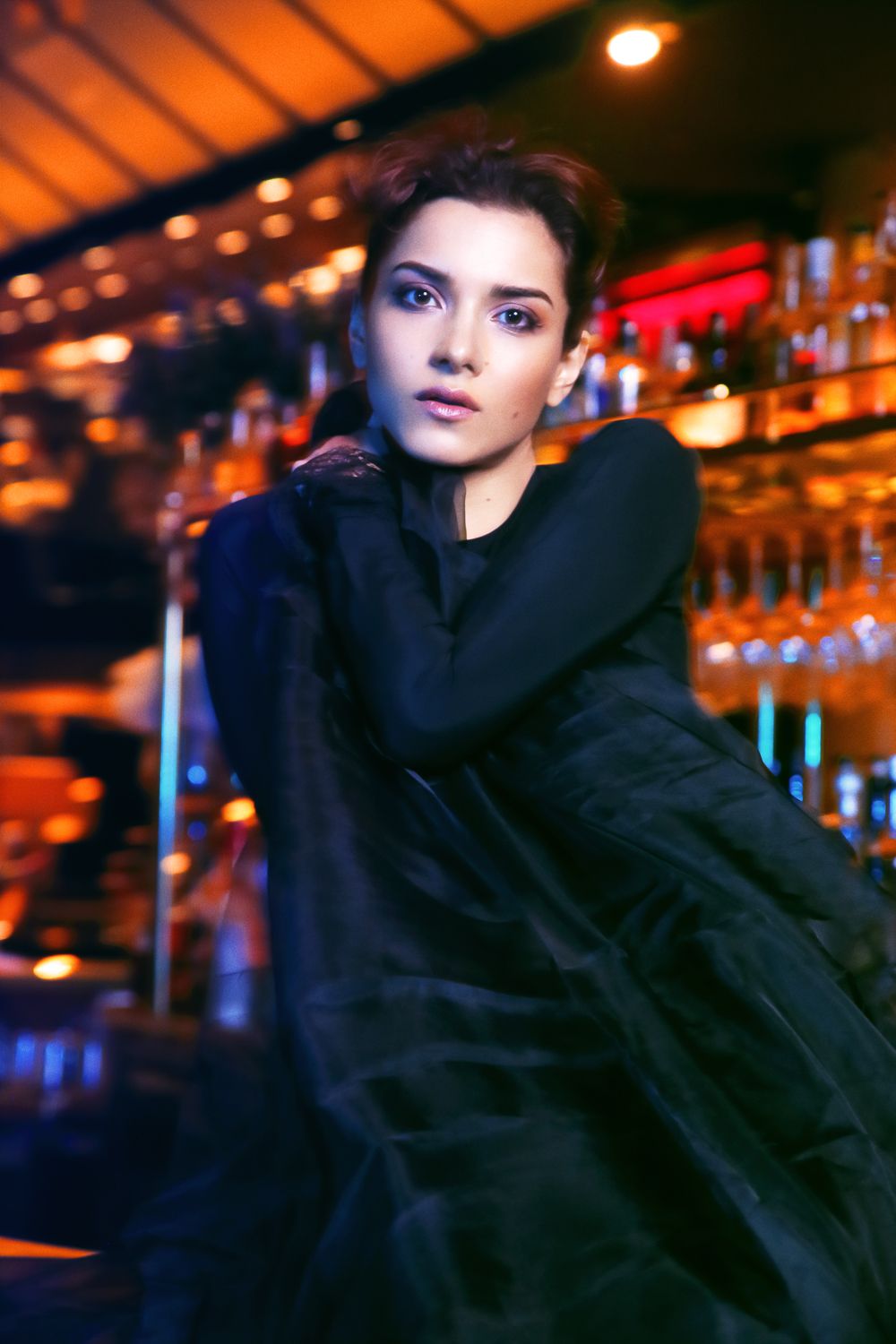 The actors that you do admire, what draws you to them?
Well for example, Rachel Weiss is amazing. I worked with her on a film when I was 21 and love her work choices and career path. There are plenty of directors I'd give my left arm to work with. Coen brothers, Ang Lee & Danny Boyle if you are reading this…
You quite admirably use your platform to share your political views and what you think is important – what are the causes you're most passionate about?
I am and will always be a proud feminist. I think our society needs to slow down, be mindful and take time to appreciate learning from, understanding and empathising with others.
That really relates to how your character selection has been so varied. You seem to always challenge yourself to take on new, interesting roles.
I do like to challenge myself and play as much of a range as possible. I've been lucky to be able to do that. But the ultimate goal of every actor is surely to play an alien in Star Wars…?
Definitely! Has there been a character you've taken on so far that you particularly resonate with?
There are aspects of each character that I resonate with. If there wasn't I don't think I would have been cast or be able to portray that character honestly.
You're about to star in the new Netflix Series, The Punisherwhere you play Dinah Madanj, a Homeland Security agent seeking to foil The Punisher. What can you tell us about the role andproduction process?
As with most things Marvel, a lot of info is kept under wraps for privacy reasons, so I didn't get most of the background to my character until I landed on US soil. Since Dinah does not have roots in existing comics and was created as a new member of the MCU [Marvel Cinematic Universe, franchise], my research was mainly based on her background and job. I also connected with actual Homeland officers who I bombarded with questions.
What was different about embodying this character in relation to your past roles?
Part of embodying Dinah was doing specific physical training. It entailed gun-work, fighting, driving training and some brilliant stunt sequences. We had an incredible team on board that trained us in the Marvel Dojo and always make sure we feel competent and safe.
She sounds like a badass. Tell us a secret about her.
Dinah was head honcho of the cheerleading team at her high school, where she once did a backwards flip into splits and sprained her groin.
Wowzer… she sounds like a pretty intense gyal. How do you think this show will differ from other Marvel productions?
I think our show will have a darker feel than the shows that are currently on. We see a side to New York City that deals with themes that I think will be particularly hard-hitting and poignant for the American people.
So what are your plans for after The Punisher? What's on the horizon for you?
I'm working on my own project which I'm co-writing and I will be heading to New York for the Comicon in Oct.
Interview by Kerri Stolerman
Photography Yoshitaka Kano
Fashion Sofia Khan
Hair & Make Up Jade Bird
Location Quaglingos, London